Tender, warm, and honest, Joe Kollar's solo debut 'Side Street' is a stirringly intimate and vulnerable outpouring that wraps around our hearts like a loved one's familiar hug.
•• •• •• ••
Stream: "Make You Disappear" – Joe Kollar
---
Tender, warm, and honest, Joe Kollar's solo debut is a stirringly intimate and vulnerable outpouring that wraps around our hearts like a loved one's hug. A half hour journey through what the artist has termed "space folk," Side Street is gorgeously sentimental and introspective: A small-c cinematic expression an individual's reflections on purpose and place, love and connection, being and growth, and so much more.
Independently release September 18, 2020, Side Street is the first solo offering from Binghamton, New York's Joe Kollar. The band leader of Americana/folk rock band Driftwood (who released their fifth album, Tree of Shade, in 2019), Kollar envelops his audience in delicate daydreams on Side Street. It's 29 unabating minutes of wonder and uncertainty, hope and heartfelt longing; sonically akin to early The Head and the Heart, The Lumineers, Fleet Foxes, Gregory Alan Isakov, and Iron & Wine, Side Street's songs are unflinchingly up-close and personal – by and large featuring the artist and his acoustic guitar, with soft accompaniments from drums, electric guitars, bass, and assorted strings.
Every part of this record is its own captivating, dreamy reverie: One can close their eyes listening to the downtempo title track, or the utterly hypnotizing opener "Every Raindrop's Dream," and imagine Kollar onstage at a local café, singing his songs at that week's open mic night for a hushed, breathtaken audience. This art is immediate – arresting such that it demands the room's silence, and fragile such that its tenderness might be torn away any second.
---
Kollar lovingly refers to this ambient indulgence as "space folk," and it's as alluring as it is absolutely mystifying. "There are a few things that brought me to [the name]," he remarks. "First, I love outer space and folk music… fascinating stuff! Second and more relevant, I try to make each song a little world unto itself, sonically, lyrically, and musically – that's my aim. I found every time I opened the project folder for each tune I would enter a certain "space," and I wanted to share that experience with the listener. And the "folk" part just came because it's a dude and his guitar singing songs he wrote!"
Opening with the aforementioned "Every Raindrop's Dream," Side Street immediately grabs its audience and pulls them deep into its folds. The album's first half is an ambient and lush embrace, with more expansive soundscapes on "Left Hook" and "Bella Blue" adding an extra spark to Kollar's world. Yet whether or not there's a "background" directly supporting Kollar's acoustic work, every song feels uncompromisingly insular: It's that vulnerability of an artist spilling his soul out into the world that resonates so profoundly throughout moments like the ruminative "Downtown Drinkin'" and the heartaching "Brake Shoe" that enhance an already magnetizing soundtrack to those solo nights spent soul-searching in silence.
Written over the course of five years, Side Street is an achievement long in the making for Kollar. "I always feel like songs have a life of their own. When they're new, there's a certain excitement and buzz around them but you don't always know what they're about or where they came from or if they're done," the artist tells Atwood Magazine. "The older songs have some distance and perspective is gained as a result; this can help refine and add clarity to them being complete. Sometimes the old ones are so distant, they become new again which is part of the reason Side Street took so long to make. I should also add, that I'm typically a full-time touring musician with Driftwood and because of COVID-19, our traveling has stopped for now; this allowed me the time and focus to finish the project – a silver lining for sure!"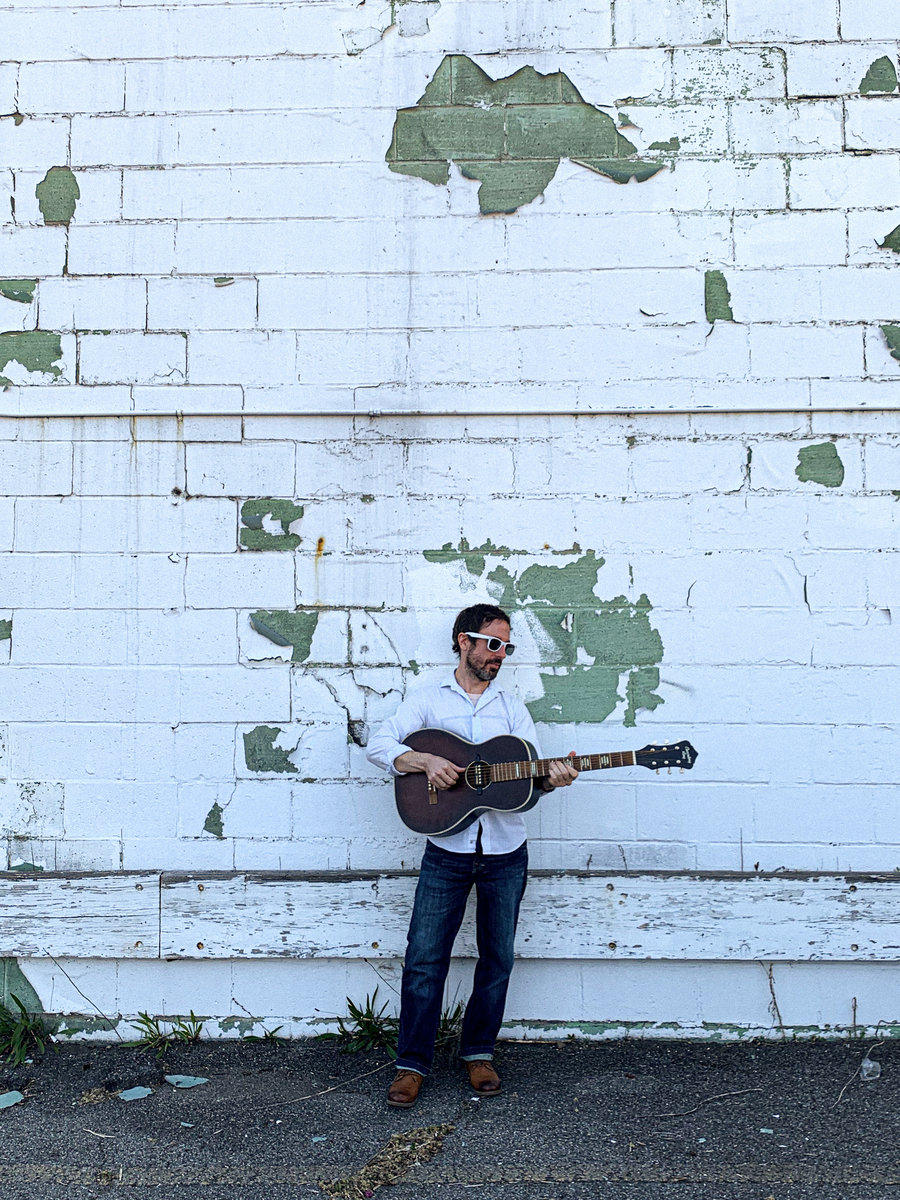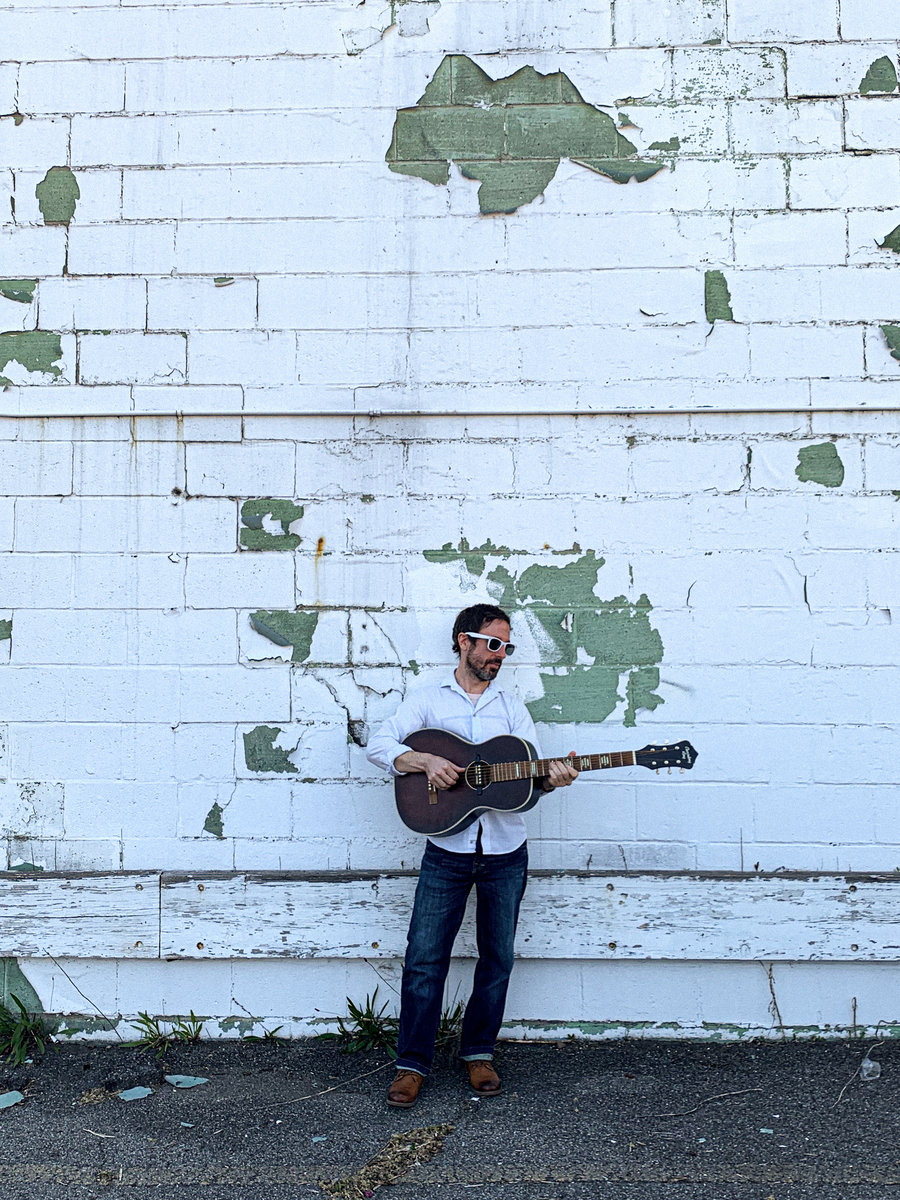 We may call it "space folk," but this music couldn't feel closer to our hearts: Intentionally familiar and stunningly evocative, it's a soothing catharsis here for anybody and everybody who needs it. Whether you're drawn to the titillating pizzicato of "Who Broke Whose Heart" or the celestial tapestry of closer "One More Thing," to the scenic, stirring lyrics or Kollar's emotional, achingly bittersweet vocals, Side Street is a wealth of comfort in these isolated times. It's an ideal partner for these long nights and longer days – and as we head from summer into fall here in the Northern Hemisphere, a little warm music is sure to go far.
Joe Kollar has exceeded every expectation on this debut album, transcending his mind and body to convey a little magic in our present moment, both in sound and in song. Experience the full record via our below stream, and peek inside Joe Kollar's Side Street EP with Atwood Magazine as the artist goes track-by-track through the music and lyrics of his solo debut!
— —
Stream: 'Side Street' – Joe Kollar
:: Inside Side Street ::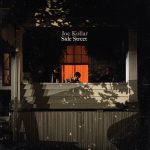 — —
Every Raindrop's Dream
This one was inspired by an older woman I overheard at a bar. She was a sort of staple at my local watering hole and always talked about her earlier days and all her dreams, she was gonna be a model and live on the coast, etc…then my imagination filled in the rest. Mostly it seemed like her drinking got in the way of her dreams and people seemed to react as though she was a little crazy for having all these aspirations. Not sure how much is true but hey that's what songs are for and I think everyone can relate to having wild dreams that sometimes have to be toned down to fit into their reality.
Left Hook
Is about the power of a beautiful woman and how easily she can knock you out 😉
Downtown Drinkin'
This was inspired by a particular night I spent out and about with my friends. We were all singing "I've got friends in Low Places" and hoping to get laid…good times!
Bella Blue
This was the last one I recorded before commiting to the songs that made it on the album. I sometimes make up characters in my songs and give them a name…this was about a restless young girl who's trying to figure herself out and I pictured the folks around her not really buying into her quest to find herself…but I do, I believe in her and her quest. PLUS…I recently met and started dating a girl named Bella with blue eyes!! So I had to put it on the record…sometimes i think songs can be little fortune tellers!
Brake Shoe
This one is about a childhood friend who passed away when we were young. He was always the friend who took things a little farther than everyone else…we all said we would do this or that but he actually would. He didn't seem to have any way to slow down..hence the Brake Shoe.
Make you Disappear
This can be about anything you are trying to get rid of or change, a person or a habit, for me it's a song that when I sing it, it reminds me that I can.
Who Broke Whose Heart
This song is very old to me…it's a breakup song about someone who wouldn't seem to admit or accept we broke up. (from what I remember..haha!)
Side Street
The title track, it's essentially the heart of the record. It's about longing, feeling like you'd do anything for something/someone yet you are limited in some way but you still want to try or let the world know.
One More Thing
Is about life as a whole and what makes us who we are. And what keep us going.
— —
— — — —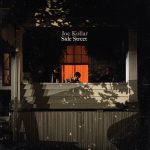 Connect to Joe Kollar on Bandcamp
? © 2020
:: Stream Joe Kollar ::
---