Young & Sick's Nick van Hofwegen deftly turns stillness into motion on "CICADAS," the latest single from his upcoming album 'BROTHER.'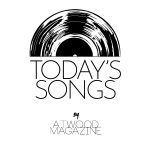 Listen: "CICADAS" – Young & Sick
---
Starting off in the realm of visual art, Young & Sick's Nick Van Hofwegen expanded his repertoire, making him an artist with an affinity and talent for both the brush and mic. His visual style is a mélange of colors that bleed together to create stunning illustrations of an incomparable look. The real beauty is how Van Hofwegen has translated that illustration prowess into musical form, bring his still images into a new plane of existence, something "CICADAS" exemplifies with fervent passion.
The music of Young & Sick is still images come to life. "CICADAS" is uniquely Van Hofwegen in the sense that upon listening, fans would be hard-pressed to not immediately see the visuals manifest themselves within their own minds. The track begins with a string arrangement as the dulcet vocals of Van Hofwegen seamlessly glide off of it. Within an instant, the vibe that has been created is morphed through the electronic productions that begin to beat and pulse in a harmonious fashion. The slick as oil transition leaves one on cloud nine as the melody only grows in its strength, which is soon followed by even more majesty.
I romanticize the past
Too much
But can you blame me
For longing
For a time
I used to know,
and a radio
Full of quality.
Van Hofwegen returns, his croons taking a spotlight as the strings adorn the foreground, building up for another magnanimous showcasing of shimmering bliss. For fans of the Young & Sick discography, this evolution of sound has been constant. From the debut to now, Young & Sick's sound has developed into something of immense sincerity and beauty, but for Van Hofwegen, that's just part of the journey.
I'm aware that
I'm a grumpy bastard
But it's my brand
It's here to stay
Let me complain
About the kids
And their
Lack of rock and roll
Ohhh,
I've no need
To make
New friends
"Developed is a pretty aspirational word," explains the artist. "I hope that's what's been happening while all this time has passed. It's far more likely we grew older and grew tired of being so damn busy and so fucking loud all the time. Getting tired of being busy and being loud is pretty cool– even if you spend a lot of time thinking about how you used to be super into being busy and being loud. But getting tired of busy loudness gives you the opportunity to get excited about small silence. And small silence kicks ass."
Closing out "CICADAS" is a final onrush of instrumentation, brass horns carrying out remaining notes that drift listeners back down. This has been a charm of Young & Sick since the beginning: ethereal grooves that provide listeners pockets of time where senses collide to form a hypnotic grandeur. "CICADAS" is a dream-inducing piece of art, making the wait for the release of the upcoming album BROTHER on September 24 all the more intense.
— —
Listen: "CICADAS" – Young & Sick
— —
? © Young & Sick
:: Today's Song(s) ::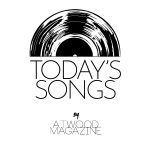 :: Stream Young & Sick ::