After the success of her phenomenal Young EP, Charlotte Lawrence gives us another reason to love her with the intoxicatingly incredible "Why Do You Love Me."
Listen: "Why Do You Love Me" – Charlotte Lawrence
---
Sometimes once you've heard a pop song, it can already feel like you've heard it a million times. Every single second is already engraved irremovably into your brain upon first listen. Of course, that instant familiarity is part of what makes pop so incredibly tantalizing. But there's a never-ending stream of artists making painfully formulaic music that doesn't lyrically nor sonically sound dissimilar, with a lack of ingenuity leading to their music getting lost amongst the noise. With "Why Do You Love Me" (released 07/19/2019 via Gold Tooth Records), Charlotte Lawrence excitingly innovates her sound to craft an instantly gripping and endlessly exciting track which its infectiousness is only amplified with each successive listen.
Charlotte Lawrence's debut EP entitled Young provided an astounding masterclass in how to expertly interweave pitch-perfect pop production with accessible yet beautifully affecting lyricism. Across the EP's six songs, Lawrence entrancingly embodies both the limitless elation and despairing dejection which come to define the transition into adulthood. For fans of her debut EP, "Why Do You Love Me" will almost inarguably come as a shock, but once the initial surprise has subsided, it won't be hard for fans to revel in the revelation of her sonic shift.
The track's brooding production, which is instantly spellbindingly intriguing, comes courtesy of Ryan Tedder (OneRepublic frontman and prolific songwriter for the biggest names in pop) and Andrew Watt, known for working with iconic artists such as Post Malone and Lana Del Rey. In 2019 alone, Watt has contributed to a multitude of hits including 5 Second of Summer's "Easier" and Shawn Mendes' and Camilla Cabello's collaboration "Senorita." The involvement of two of music's most influential figures is a testament to Lawrence's awe-inspiring talent and an indication that more astonishing releases are in the pipeline for this 19-year-old singer-songwriter.
With "Why Do You Love Me," Lawrence brings a whole new level of unrestrained frankness to her lyricism, blending a relatable hook with lyricism embedded with intricate details, which bring a refreshing sense of authenticity. Still, part of this song's brilliance is in its subjectivity, with the anthemic yet refreshingly resonant chorus proving to be both utterly compelling and easily accessible.
Watch "Why Do You Love Me" – Charlotte Lawrence
---
As with the rest of her discography, on "Why Do You Love Me" Lawrence's vocal performance is alluring, concurrently embodying delicacy and fierceness. While this song could easily, and is very likely to, slot right into a plethora of popular playlists, Lawrence's individuality shines through in a blazingly brilliant fashion.
Stripped-back tracks such as "Everybody Loves You" and the beautiful yet unreleased "Bloodstream" showcase the allure of her bewitching vocals while elevating the resonance of her stirringly lyricism. On the other hand, anthemic hits such as "Stole Your Car" and "Sleep Talking" evidence Lawrence's powerful pop prowess. But with "Why Do You Love Me" she effortlessly interweaves the crafty catchiness of her upbeat hits with the lyrical intimacy of her ballads to innovatively create a spellbinding song that's magnificently mesmerizing.
— —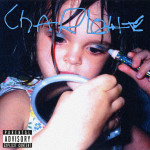 ? © Alasdair McLellan 

:: Today's Song(s) ::
:: Stream Charlotte Lawrence ::