Every Friday, Atwood Magazine's staff share what they've been listening to that week – a song, an album, an artist – whatever's been having an impact on them, in the moment. Here's this week's weekly roundup!
— — — —
— —
:: "Hotel Walls" – Smith & Thell ::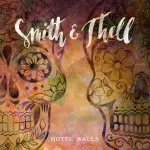 "This life is beautifully ugly at times," proclaims an impassioned Maria Jane Smith in Smith & Thell's explosive new single. Lyrically raw and fantastically dynamic, "Hotel Walls" is an emotional landslide through the thick and thin of life: Traversing love, failure, success, commitment, as well as our sheer existence.
I signed the papers
For a lifelong lease
I rent the earth where I stand
And the air I breathe
Then you forget that deal you made with God
While busy finding yourself
being young, being dumb and in love
It's all too easy
And you're easily bored
Never once has it crossed
your mind that life's too short
The Swedish pop/folk duo pairing Maria Smith with Victor Thell has always jumped headfirst into the deep end of the pool, challenging listeners to consider difficult topics through easily-digestible lyrics and unfathomably catchy melodies. "Hotel Walls is a metaphor for life," the band shared upon the song's release today. "You check in; You check out. Everything on earth is rented, but while we're here we should celebrate life rather than fearing the inevitable death."
And there's a third person walking behind us
A tap on the back and it's there to remind us
Life is a blink of an eye 'til you are no more.
So, I stand back, and I watch us fall
As we break everything inside these hotel walls
Life's for rent and it called us out
So, I hand back the key as the door man bows
For all the anxiety and musings Smith & Thell have poured into their songs over the past five years, "Hotel Walls" is by far one of their most inspired and powerful. The band confront the nature of life directly and head-on, observing the pain and fears so many of us carry on such a deep, personal level. No one wants to think about the end – but that's what "Hotel Walls" is all about: Confronting the fact that life is limited, so we should spend our days in reverie, embracing the people, places, and things around us.
"We're just grains in the universe," Smith sings later on, reflecting openly something I personally think about all the time. "I let that comfort me when I'm anxious." Everything is relative, isn't it? Should we let little things get to us, when we ourselves are already so small in the grand scheme of things?
So, I stand back, and I watch us fall
As we break everything inside these hotel walls
Life's for rent and it called us out
So, I hand back the key as the door man bows
What will today's worries look like, tomorrow? Is our anxiety worth the pain? Is anything? "Hotel Walls" challenges us to breach our boundaries and live like we've never lived; put simple, it's an anthem to live, love, and be. You couldn't ask for a more beautiful sentiment.
---
:: Her and All of My Friends – Ritt Momney ::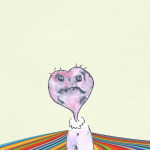 Perhaps one of the most exceptional journeys an artist can take us on is an encompassing assessment of his or her internal struggles in a format that is raw and honest. 19-year-old Jack Rutter, also known as Ritt Momney, treads the line between what sounds like a dialogue with the listener and an internal conversation with his debut album, Her and All of My Friends. The album offers a perfect culmination of the genre-bending singles and EP's released over the past two years. Track 8, "Pollution / Disclaimer" addresses this directly:
I never promised you a
genre or a dance-able song
I never promised that this
one wouldn't go on for too long
And I don't care if they listen
They either won't or they will
But I've just been talking
for two minutes and you're listening still
While rejecting what seems to be all boundaries of genre on this album, Rutter's writing style remains cohesive with production swerving between raw acoustics and juxtaposed synth and overstated autotune. It culminates in a sound that is uniquely Ritt Momney and holds the listener's interest throughout the duration of the album. Overall, Her and All of My Friends is an exceptional debut out of an artist who has already proven he has plenty to offer the music world both sonically and lyrically.
---
:: The Lion King: The Gift – Beyoncé ::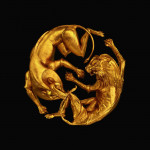 I'm not sure what we as a society did to deserve Beyoncé. In fact, I don't think we do deserve her. Regardless, here I am today, crying and grinning like an idiot because we've been blessed with an entire curated album by the Queen herself.
In the wake of the release of Disney's new (and already polarizing) "live-action" remake of The Lion King, Bey has released a 27-track album filled with new songs from her, as well as collaborations and features from other artists, all inspired by the film. It's incredible. It's perfect, and I don't care what any cynical critic has to say. It's beautiful inspired by African music, featuring many contemporary African artists like Yemi Alade and Burna Boy, as well as American R&B and hip-hop favorites like Kendrick Lamar, Pharrell, Tierra Whack, and, of course, Mr. Carter.
Though Bey is clearly in charge, singing many of the album's tracks and has writing credits on those she doesn't, she isn't necessarily the album's center. She happily steps aside and allows those she's chosen to feature to shine. It's an expansive, soaring, ambitious record. It's optimistic, uplifting, and incredibly danceable. It is, undeniably, a gift.
---
:: "Lost in the Woods" – Enjune ::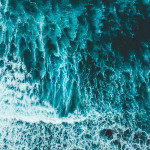 Summer is in full swing, but sometimes you need to escape the heat, take in some crisp air, and find the calm beneath all the craziness. No matter how viciously the waves crash on the surface, the view below can take on a serene, ethereal quality. Sunlight dances, painting lines of perpetual motion across bodies suspended in the water.
It's this tranquil type of breathlessness that LA singer-songwriter Enjune captures on "Lost in the Woods," the leading track off his debut EP Teal Dreams. A solemn guitar plucks mournfully in open space, a cathedral-sized emptiness. It evokes solitude, the crunch of a lone pair of boots through a forest glade. When he tells us he's lost in the woods, we know. We're already there. Floating just under the surface of a rapidly boiling mind.
"Lost in the Woods" is a consummate experience despite its stripped-down arrangements. A bedrock of Bon Iver sincerity drips from the vocals conjuring sweeping vistas, though the song never strays from is steady march, pushing and pulling like ocean waves. Equal parts folk, indie, R&B, and chamber pop solemnity, it draws you in deep, the surface dimming as you sink down and down. Each lap around the repeat button reveals something new as if the song is merely a canvas for thoughts to bloom and spatter like the organized chaos of a Jackson Pollock painting. Only when exorcized and viewed at arm's length do they begin to make sense.
Enjune is the pseudonym of the Venice Beach-dwelling artist Jake Goble. Though "Teal Dreams" is his first EP, he's been immersed in music from a young age, performing in rock bands and soaking up influences from all over. He writes, "This song is the culmination of my artistic work thus far — the central moment of my debut EP. Sometimes you have to get lost to find yourself — the only way to get what you need is to lose everything."
No matter how far down you go, the dancing light still kisses your face.
---
:: "Goodbye Hawaii" – Emma Langford ::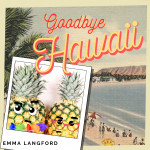 It's fun, quirky and features an inhuman trumpet solo performed by Emma Langford herself. While it is quite a high point in the track, Goodbye Hawaii's brilliance stretches far beyond Langford's strange party trick. The combination of light, airy vocals and fun lyrics make this one of my favourite tracks so far in 2019. It pulls listeners from reality, transporting them to the carefree shores of a beach you can't pronounce the name of, sipping cocktails while a ukulele plucks along with the rhythm of the tides.
And the heart's the only
muscle tissue – little known fact
that don't know how
to heal itself if you cut it in half
Emma Langford's witty lament to hopeless romantics wouldn't be out of place within the eccentric soundtrack of your favourite low-budget indie film.
---
:: Demos II – Hippo Campus ::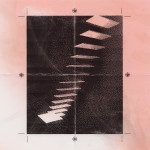 Back in June, Hippo Campus dropped an EP of demos from last year's boundary-breaking Bambi. Speaking to their label, Grand Jury Music, lead singer Jake Luppen said, "Many of the tracks changed pretty drastically from demo to record. We hope that it will help the listener understand our creative process and how much things change from square one." With early and alternative recordings of some of the album's best tracks, the Minnesota troubadours essentially broke the fourth wall of the music industry, giving us a closer look at the band's rough edges.
Now, they've put out Demos II, a nine-track EP that features never-before-heard tracks (though some have made it on a live setlist from time to time). Part of what makes Hippo Campus so compelling is the way they defy any preconceived notion of what a young alternative band should look, sound, or feel like. You can't put them in a box. They always bring something completely unique to the table and always sound their best — whether on whimsical demos or the more polished finished product. From energetic cuts like "Chapstick" and "No Poms" to the easy shoegaze vibes of "Kentucky" and "Champion," Demos II proves there's more to Hippo Campus than meets the eye.
---
:: "Anna" – The Menzingers ::
It's hard to hear "Anna" and not think of "Casey," one of The Menzingers' most beloved songs.  It's also hard to not hear a certain rough aging that was alluded to, but not shown on After the Party.  Despite much of After the Party's reflections on graduating from early 20's nights of binge drinking and wake n' bakes, it often saw so the band joyously tossing back beers in spite of their newfound maturity.  "Anna" has a little more wear on it. Just like in "Casey," vocalist Greg Barnett is constantly waiting to spend time with a woman. Unlike "Casey," he often has to wait longer than just for her to finish a waitressing shift:
You got a great, big, new promotion
But, now you travel so damn much
It's like our studio apartment
is just a place to keep your stuff
On After the Party, Barnett and co-vocalist Tom May both reflected on the internal changes that age and time have on a person.  In "Anna," Barnett explores how tim`e and growth have affected a relationship that's otherwise great. Sometimes, you just need to wait to tell all the great things though.
---
:: "Westside" – Motel Carnation ::
In the short time that they've been together Newcastle band Motel Carnation has already garnered some serious momentum. Their debut single entitled "Saul" proved to be utterly enthralling listen, with its ominous undertones offering a tantalizing glimpse of what to expect from this talented trio. With their latest single "Westside," the band has more than delivered on their early promise with stunningly singular sound which delights and enthralls in equal measure.
The track delves into the band's own experiences of realising that in reality, achievements and accolades sometimes aren't always what they're cracked up to be. While the lyricism is evidently drawn from the band's unique experiences, that notion of expectation versus reality is masterfully presented in a way that's incredibly relatable. While still embodying a dark undercurrent, sonically "Westside" is slightly brighter than "Saul," embodying riotous rhythm and pensively reflective lyricism.
The band's debut headline show in July, presented by independent music promoters Rhyme., sold out within the first week of being announced but thankfully in September the band will be descending on Darlington's Last Train Home Festival and Gathering Sounds Festival in Stockton. Having already drawn acclaim from the likes of BBC 6 Music and Peanut Mixtape, it's evident that this Newcastle trio are destined for great things.
---
:: "Glitter" – BENEE ::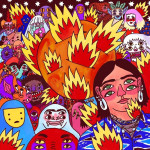 There's really just something about BENEE. Maybe it's the effortlessly cool demeanor she has or that her voice warms your soul. No matter what draws you into her and her music, be prepared to know BENEE if you aren't already familiar. Her debut EP, which was released late last month, showcases her talent for creating groovy genre blending music. She recently recorded a stripped version of her song "Glitter" at Vevo in New York City.
This raw version is refreshing. Her warm vocal timbre takes over with the backing of an acoustic guitar. She also throws in subtle moments of her quirky expressions, giving you a glimpse of her fun personality. All in all, the performance is fabulous and so is she.
---
:: "2009" – Rayland Baxter (Mac Miller cover) ::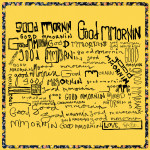 Rayland Baxter's music is soulful, poetic, honest and reflective. Baxter prides himself on the responsibility he fulfills by choosing the high road through the lyrics he sings. According to his bio, "Rather than point a finger, though, the music holds up a mirror, offering a sober reflection of the times thoughtfully bundled in bright, infectious hooks." He doesn't complain. Rayland Baxter is an honest liver of life's ups and downs.
The same can be said for one of Baxter's favorite artists and inspirations, the late Mac Miller. As Baxter expressed in a recent Facebook post announcing his quickly forthcoming album of Miller covers called Good Mmorning, "i hope you can Listen and Learn a LittLe more about mac miLLer and in turn a LittLe more about me."
The first release off Baxter's Good Mmorning is a peaceful and jazzy rendition of Miller's "2009," a track that sheds a lot of light despite its being recorded by Miller in a pitch black closet. According to the Facebook explanation, Baxter's version was recorded to celebrate the lost lives of, "biLLy swayze and tiger merritt • two dear friends of ours that we Lost this year to a thieving darkness • i Love you both on earth and in heaven • thundersound forever." Let's hope the brightness of this track will continue to shine light into the thieving darkness.
Proceeds for Good Mmorning will go to the MusiCares Mac Miller Legacy Fund which aims to help young adults who are dealing with substance abuse.
---
:: "Teddy Picker" – Arctic Monkeys ::
From Arctic Monkeys' oft-forgotten but still fantastic sophomore record Favourite Worst Nightmare, "Teddy Picker" is a heavy handed metaphor for chasing success. A Teddy Picker is the classic fairground game with the claw that picks up prizes that look way cooler than they are. In the case of this song however, it serves as a cautionary tale about the dark side of fame. Lyrically it's a fascinating combination of the obvious and the opaque that makes you understand the song on two levels; the basic picture Alex Turner is painting and the larger metaphor he's creating. As with a lot of Arctic Monkeys' song, it's sang with the tongue so firmly in their cheek it's even more biting:
Let's have a game on the teddy picker
Not quick enough, can I have it quicker?
Already thick and you're getting thicker
Presuming that all things are equal
Who'd want to be men of the people
When there's people like you?
Musically, it mixes the punky side of Whatever People Say I Am, That's What I'm Not with the groovier side of their following releases. The bass line is face melting and drives the song, while the huge solo towards the end is unexpected yet rewarding. The last album before Arctic Monkeys started their two record journey towards the magnificent opus that is AM (for the record I do enjoy Humbug and Suck It And See but they feel like test grounds for what became AM), Teddy Picker perfectly captures early Arctic Monkeys.
— — — —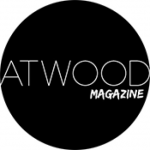 ---
:: This Week's Features ::