29-year old singer/songwriter Maggie Rogers moves with joy, bold confidence, and enthusiasm as she celebrates and embraces who she is.
Stream: "That's Where I Am" (live) – Maggie Rogers
---
On the first Sunday of March, a folksy Maryland native turned Grammy-nominated pop star lit up a crowd of thousands in San Francisco. Maggie Rogers, performing for her second studio album Surrender, concluded the U.S. leg of her tour in the Bay Area, California to a sold-out crowd. Approaching a new chapter of her life — after completing her Master's Degree at Harvard Divinity School, gaining more clarity on her identity, and broaching deeper topics in her songwriting — Rogers performed with a self-assuredness and inspiration that moved everyone to get up on their feet. The tour, fittingly named 'Feral Joy,' solidified her certainty and poise in not only deft songwriting, but also vigorous and spirited performance.
The energetic set was opened by Del Water Gap, a nostalgic nod to the band that Rogers formed in college with her classmate, singer-songwriter S. Holden Jaffe, who now performs the project solo. There was a palpable endearment for the band that Rogers got her early beginnings in, with several cheering when Rogers joined Jaffe on stage for the final two opening numbers.
Dancing around the stage, twirling her microphone, and beaming alongside her bandmates, Rogers played close to two dozen songs, nearly without stopping. Though a majority of the crowd of 8,000 people seemed to be familiar with Rogers' music — if not flat-out superfans — this was the kind of show where even a first-time listener of her songs would be singing by the end of the show.
She played some of the top tracks from Surrender such as "Overdrive," "Want Want," and "That's Where I Am," while also appeasing the crowd with long-time loved songs, such as "Light On," "Love You for a Long Time," and of course, "Alaska."
To be transparent, I'm not a completely unbiased fan. Rogers was actually in her fourth and final year at NYU when I was starting my first, and I initially heard about her the way a lot of the rest of the world did: Through a viral YouTube moment. In the video, as the well-known story goes, the unassuming Rogers sits next to Pharrell as she plays "Alaska" — a school assignment completed in minutes that remains one of her most beloved tracks — and Pharrell sits in amazement, physically moved by the music. She speaks softly, yet you can still tell that she is quite sure of herself.
In the viral video, Rogers rocks along to the song by bobbing her head, truly enjoying her own music. There is something magical about an artist who is their own biggest fan, though she always radiates humility—never pride. Pharrell, who has produced some of the most popular songs in the world, ends the video by saying he has no notes for her: the song is perfect because she is authentically herself.
I remember hearing the chatter among students that Pharrell was teaching a class at NYU, for a select few students of the Clive Davis Institute of Recorded Music. Some weeks later, I then heard that he was almost moved to tears by a student's music in his class, a girl named Maggie. I immediately rooted for her and knew I'd hear about her again soon.
Music moves through Rogers. It's not a job; it's a divine calling.
She's said several times over the years that she has a spiritual relationship with music, and it shows in every aspect of how she carries herself. She's not just interested in selling out concert halls for profit—she cares deeply and thinks critically about how to preserve concerts themselves. Post-pandemic, Rogers earned a Master's Degree in religion and public life from Harvard's Divinity School, writing a thesis that "examined cultural consciousness, the spirituality of public gathering and the ethics of pop power."
It's this authenticity, I believe, that she's remained true to throughout her career, and contributed to her rapidly growing success. She signed a recording contract with Capitol Records in 2016 where she licenses her music to them through her own imprint, Debay Sounds, meaning she still retains ownership. As a result, she has more control over her sound and image than many other artists.
Last month, Rogers camped out in front of the Music Hall of Williamsburg in New York City in person to sell tickets to her Summer of '23 Tour, to avoid her fans having to pay any additional Ticketmaster fees. Near the end of her San Francisco show, she thanked her tour partners; Planned Parenthood, Headcount, and Musically Fed, organizations combating some of the nation's most timely human rights issues.
Her passion for the music industry as a whole is apparent through her actions, not just her words. She writes with her heart and her storytelling is strong, displaying immense vulnerability on the topics of love, loneliness, and self-discovery.
But on the outside, almost 8 years later, the Maggie Rogers that walks out on stage in San Francisco and greets looks like a completely new woman. Her confident, wild, and flightless spirit are still the same, but as many of us do as we grow older, she looks much more sure of who she is. In her class with Pharrell, she was wearing a simple long-sleeved shirt over jeans and a silver necklace, her long brown hair running free.
This show's Rogers swapped her brown locks for a blonde bob and is donning black shorts with a patterned tee under a blazer, and best of all: knee-high heeled silver boots with sparkling glitter. Her outfit made me smile. It looked like it represented exactly how she was feeling, and you could tell that she felt great in it. I love melancholic music as much as the next person, but there is a different kind of joy felt in the air when the artist on stage is emulating true happiness.
Maggie Rogers embarks for her European tour (including dates at Glastonbury) this June. and will return to North American stages in July and August for a slew of additional tour dates, as well as festival appearances at Newport Folk Festival, Lollapalooza, Outside Lands, and beyond! Find her full schedule and more information here. Maggie Rogers' 2023 live show is not to be missed.
— —
Maggie Rogers
2023 North American Tour Dates
* = Soccer Mommy supports  //  # = Alvvays supports
7/14 – Sommo Festival – Cavendish, PEI
7/24 – Skyla Credit Union Amphitheatre Charlotte, NC *
7/25 – Ascend Amphitheater – Nashville, TN *
7/27 – Forest Hills Stadium – Queens, NY *
7/28 – Newport Folk Festival – Newport, RI
7/29 – Mann Center – Philadelphia, PA *
7/31 – Thompson's Point – Portland, ME *
8/3 – Budweiser Stage – Toronto, ON *
8/4 & 8/5 Lollapalooza – Chicago, IL
8/6 – Hinterland Music Festival – St. Charles, IA
8/9 – Red Rocks Amphitheatre – Morrison, CO #
8/10 – UCCU Center – Orem, UT #
8/11 & 8/12 Outside Lands – San Francisco, CA
8/13 – Hollywood Bowl – Los Angeles, CA #
8/16 – WaMu Theater – Seattle, WA #
8/17 – McMenamins Edgefield – Troutdale, OR #
9/29 – Atlantis – Washington, DC
— —
— — — —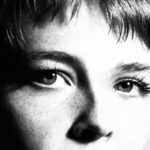 © Ankita Bhanot
:: Stream Maggie Rogers ::
---