Born out of dark times, Cape Weather's new EP 'HUNNY Vol. 1' is a record of light and love, soaring with sweet sounds and tender melodies intended to inspire, uplift, and ignite a fire within.
for fans of Tennis, Alvvays, Molly Burch, Weyes Blood
Stream: 'HUNNY Vol. 1' – Cape Weather
---
Born out of dark times, Cape Weather's new EP is a record of light and love: A radiant, lilting expression of healing and self-empowerment, the three-track HUNNY Vol. 1 soars with sweet sounds and tender melodies intended to inspire, uplift, and ignite a fire within. Buoyant pop and stirring soft rock coalesce for twelve beautiful minutes in a dazzling performance that just may put a smile on the faces of those who need them.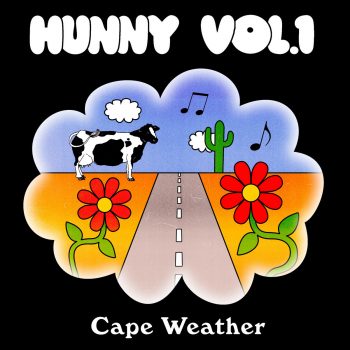 Alice keeps me up all the night
Wondering where she spends her time
Out of sight but on my mind
Sneakin in after dawn
You bite the hand
That's been with you so long
But i hang on
Knowing you'd leave me if you could
I don't wanna change you I just wanna let you know
That even if you're trouble I'm not gonna let you go
When everything is upside down and out of control
You're the kind of woman that's worth fighting for
– "Alice," Cape Weather
Atwood Magazine is proud to be premiering Cape Weather's HUNNY Vol. 1 EP, the first in a three-part series and Cape Weather's third overall EP since debuting four years ago (following 2019's eponymous EP and 2020's Slow Dance, as well as a healthy smattering of singles in-between). The Los Angeles-based duo of vocalist/songwriter Natalie Smith and producer Eric Jackowitz, Cape Weather have long displayed a penchant for melding "classic" and "retro" pop influences with more modern rock production styles and catchy pop songwriting; the result is a blend of the familiar and the fresh that has earned the outfit acclaim from the likes of NPR and The Line of Best Fit, as well as a few million well-deserved streams over their short tenure (with hopefully many more to come).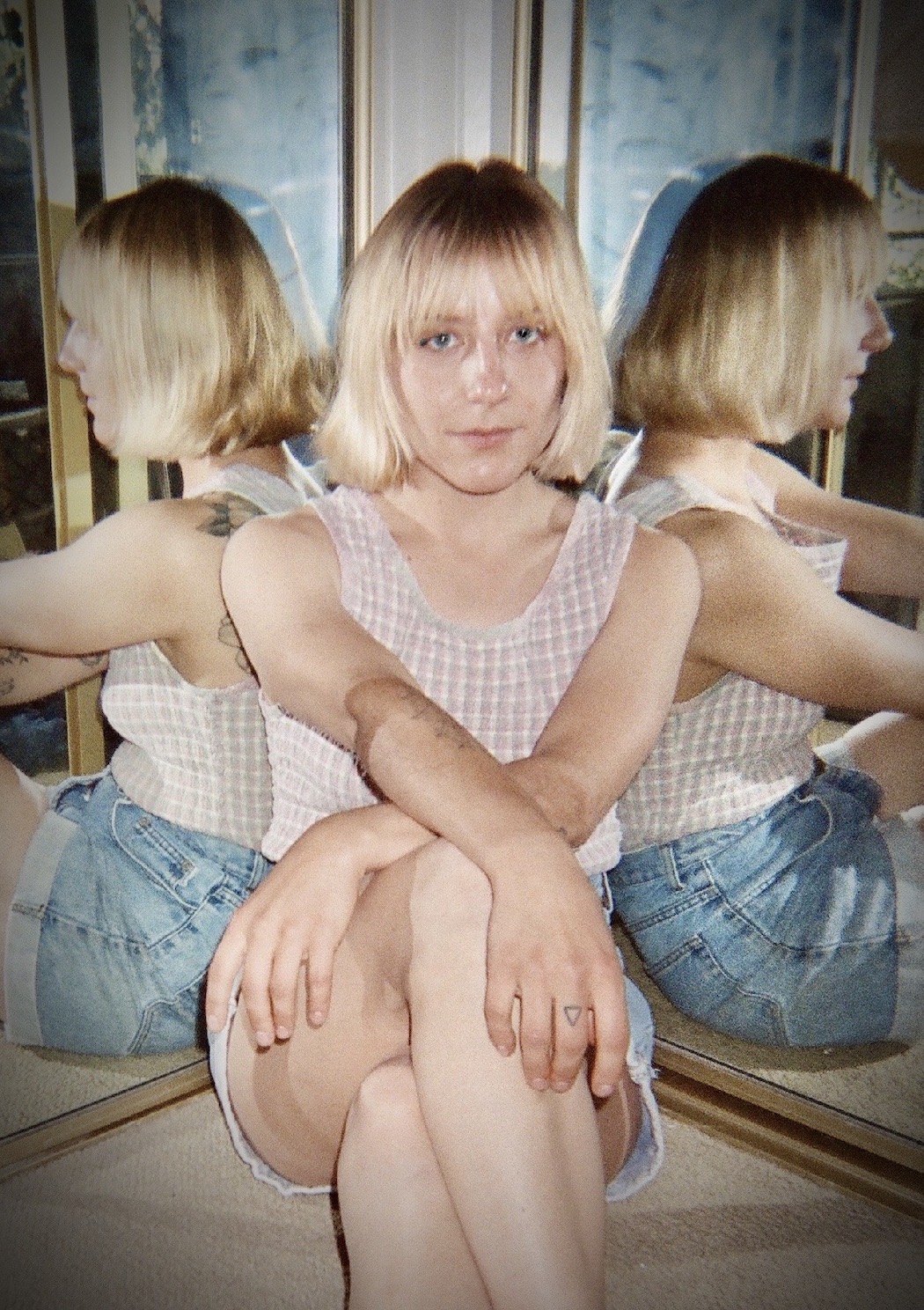 "Our last record was a difficult record for me… less in the creation process and more in the release," Smith tells Atwood Magazine. "We finished it in late 2019 and were planning for a March 2020 release, but like many of our peers, our release was postponed and ultimately didn't feel right with the pandemic and politics. After sitting on the record for a few months, we gave it a quiet release. Based on that experience, I wanted to adjust the way I create and release material. Instead of focusing on perfection, I wanted people to see more of the process. So on the full record (to come later in 2021), you will hear us trying new things – the same song in different variations, interludes, different styles, etc."
The first "sneak peak" at what will ultimately become Cape Weather's first full-length album finds Natalie Smith at her most vulnerable – inspired to find reasons to hope and soldier on throughout the COVID-19 pandemic, while recognizing life's hardships and the struggles of isolation, insecurity, and more along the way. Released in early June, lead single and EP opener "Alice" tells an intimate tale of inner struggle and longing for release and relief. Built off a mix of gentle keyboards work (think Tennis and Molly Burch) and thicker, overdriven guitars that recall Jethro Tull, the song is what it wants to be: Mellow and little edgy, charming with considerable churn. Ultimately, it proves the kind of song we long to delve deep into, whether to soak up the sounds or bask in the lyrics' messaging – making it the perfect introduction for not only for this EP, but also the band's debut album.
---
"Hunny Vol. 1 is the first part of three EPs that will encompass one album. In the past, I've struggled with the space between the creation and the ultimate release of the songs. In splitting up the record, we're aiming to have a more fluid and less precious creation process; focusing on a few songs at a time and then letting them go and moving on," Smith explains.  "Vol. 1 is like a pep talk from your cool aunt who was born in the '70s, but thrived in the '90s."
As they explain, HUNNY Vol. 1 explores themes of "millennial angst, insecurity, greed, mental illness, loneliness, and loss." There's plenty of emotional baggage to sift through, and between "Alice," the gorgeous "Get It Right," and the enchanting "Imagine Love," Cape Weather remarkably do it all with an empathic, graceful touch.
Smith says the album is called Hunny "because life can be sweet even when it's hard."
"Like many artists, we started working on this record during the lockdown. There were no expectations… just an idea to write as many songs as possible," Smith recalls. Honestly, it was hard for me to show up some days, and I'm grateful for my bandmate, Eric, who stuck by me as I worked fear, anxiety, and some buried trauma."
All three of these songs resonate deeply for the artist. "I love the fuzzy guitar riff, melodic bass line, and how the chorus hits in 'Alice.' I love the stereo guitars, stacked background vocals, and drum sounds in 'Get It Right,' and I love the lyrics and guitar tone in the solo of 'Imagine Love.' I'm [also] really proud of the lyrics on HUNNY Vol. 1. 'Get off of the internet' from 'Get it Right' makes me smile when I hear it, and I love all the lyrics of 'Imagine Love'… I'm quite proud of that one."
An instantly memorable introduction, HUNNY Vol. 1 hits home in all the right ways. It's lush, yet full of space; personal, yet relatable; uplifting and hopeful, yet emotionally complex and self-aware. Cape Weather capture real world pains in real time, working through them in order to understand why we can feel this way, and how we can heal.
"In the creation of HUNNY Vol. 1, I've let go of a longstanding love affair with perfectionism and have started relishing the life that I'm living, rather than the life I thought I was supposed to live," Natalie Smith shares. "I think you can hear that in the songs, especially in 'Get It Right', and I hope listeners feel inspired to cherish what sets them apart." Experience the full record via our exclusive stream, and peek inside Cape Weather's HUNNY Vol. 1 EP with Atwood Magazine as the band goes track-by-track through the music and lyrics of their latest EP!
— —
Stream: 'HUNNY Vol. 1' – Cape Weather
:: Inside HUNNY VOL. 1 ::
— —
Alice
"Alice" was inspired by the need for human connection early in the pandemic. I was struggling and I saw so many others struggling and I needed to write something for them and myself that would say "you're gonna get through this."
Get It Right
"Get it Right" is a song about *being yourself* and consequently finally getting it right. The chorus of this song came to me when I was walking through a California native garden at the LA Arboretum… I thought, how can something as simple as walking through wildflowers feel so right? When I got home, I plunked out the chords on the old upright piano in my living room.
Imagine Love
Sometimes writing a song is a struggle and sometimes it just flows… this song came to me after struggling to write a different song for hours. I had reached the point of hair-pulling frustration and needed to walk away. I went outside on the porch where the birds were singing the sun was shining. I strummed my guitar and sang "Somedays I wish I were a songbird"…. the rest came easily.
— —
— — — —
? © 2021
:: Stream Cape Weather ::
---