Every Friday, Atwood Magazine's staff share what they've been listening to that week – a song, an album, an artist – whatever's been having an impact on them, in the moment.
— — — —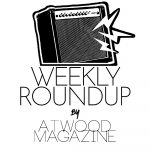 —
:: "little things" – sym fera ::
Sym fera's sophomore single "little things" is as sonically stirring as it is philosophical stimulating. Smoldering vocals, haunting pianos, and fervent guitars weave a gorgeously intimate, slow-burn experience that's part Leif Vollebekk, part Hozier, and all passion.
Little things, little lies, add up in time.
little hands, little eyes, interests align.
Foreign gods, foreign soil,
wipe your boots on the rug.
while we're here, look for oil
in the graves that we've dug.
There, there is no time to waste
Wear gloves so you don't leave a trace
their babies,may grow up strong,
if we leave, I think you know what I mean
forget the past fugue state
was this your home?
plant a flag, it's getting late
and send in the drones
There, there is no time to waste
Wear gloves so you don't leave a trace
"We think it's really interesting that everyone has a mind, but no one can ever directly experience anyone else's mind," sym fera recently told Atwood Magazine. "It's weird, sometimes scary, and something we all have in common: We're all alone, together."
I've always held in high regard those artists who initially shield their identities from the world: Sir Sly, Oh Wonder, DVSN, BrÅVES – these acts who all put their music first, and took their own identities out so that all we could focus on was the art. A project out of Los Angeles, sym fera are another such group: They debuted last November with the stunningly fragile "darkness visible," and now they've made their 2020 entrance with "little things." An organic, spellbinding listen, this is the kind of song that will light up your night with energy and emotion: It's a full-bodied experience worth sinking into again and again, just to feel sym fera's sounds engulf us through and through.
:: "Ghost" – Ebony Buckle ::
During these challenging times many of us are separated from our loved ones, without an idea of when we will be reunited again. This long period of isolation can be truly agonizing, affecting people in many different ways. Imagine having to cope with that for nearly two years. That's what Australian born, London based artist Ebony Buckle had to endure during her wait for her marriage visa renewal. Her latest single "Ghost" is about her torturous experiences and the ultimate result it can have on your mental health. 
 Showcasing her distinct sound of beautiful folk/pop, Buckle has crafted a poignant song that we can all relate to – particularly now. Layered ethereal vocals and soft, gentle piano arrangements, allow for Buckle to tell her story, creating a heart wrenching release. "Ghost" gradually builds into an all-encompassing song, providing an emotional outlet for Buckle, allowing her to finally close a chapter in her life. The Australian singer/songwriter is known for her quirky song narratives, with previous tracks touching on themes from mermaids, to dinosaurs and everything in between. However "Ghost" sees Buckle taking on a much more serious subject, while simultaneously maintaining her quaint and captivating style which we have all come to love. 
:: "Psycho" – Tia Gostelow ::
Australian alt/pop artist Tia Gostelow makes us all feel a little more normal in her honest new single "Psycho." Showing us that we're really all the same when it comes to playing the relationship roulette, Gostelow wants to remind you to never lose track of who you are and what you want. 
 Through relaxed soundscapes, sun-soaked melodies and soulful, glowing tones, Gostelow paints a relatable picture of modern day dating. In a world full of uncertainty, it's important to remember who you are and although at times we may come across a little crazy, we're definitely not "psycho."
:: "In Your Eyes (Remix)" – The Weeknd ft. Doja Cat ::
Despite the live entertainment world being put to a halt, 2020 has still been an unparalleled year for success for The Weeknd and Doja Cat. They're the two biggest selling names on the charts right now, spending the past couple of months going No. 1 on the US music charts and dominating almost every streaming platform that music fans can get access to online. The Weeknd's latest album, After Hours that fuels a collision of the singer's signature pop vocals with an influence of 80s sounds, spent weeks at No. 1 while Doja Cat's viral song "Say So" made an incredible jump from being streamed online to mainstream radio, landing the rapper-singer-songwriter her first No. 1 hit of the year. What happens when they collab?
The two artists got together to remix a version of The Weeknd's latest radio hit, "In Your Eyes," and it's probably one of the best remixes ever made. A remix rarely happens where both of the artists' signature sounds are melted together and still able to make the song feel just as good as the original, but this one does. From vibrant saxophones to Doja's iconic verses, the latest take on "In Your Eyes," is a perfect collaboration – a feel-good, dance around your kitchen while stuck in quarantine song … and then fantasize about when they just might one day perform it together live.
:: "sadder badder cooler" – Tove Lo ::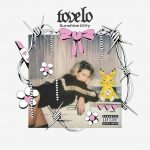 Tove Lo's Sunshine Kitty era started with "Glad He's Gone" an ode to friendship with a Grammy-nominated video that proved that Lo is willing to go anywhere and do anything in the name of a friend she cares for. The album's final track "Anywhere u go" is a declaration of love and trust, and closes the album with the lyric "I follow you anywhere you go". Loyalty, in romance, in friendship, to the girl code, in all forms, is a defining theme of the record – even when Lo is singing about breaking it.
It seems only apt then, that the Sunshine Kitty era ends with "sadder badder cooler" a song about re-discovering loyalty to yourself after a breakup, with an amazing video to accompany it. In it, the eponymous Sunshine Kitty – the cute but fierce character created by Lo for this album campaign – accompanies Lo on a crime-filled and thrilling journey. They're like a modern-day Thelma and Louise, fuelled by a pursuit of vengeance and freedom, if the iconic characters were animated and one of them was a feline.  Every end of a Tove Lo era is sad to me, but with the release of Sunshine Kitty Paw Prints Edition we've been given the chance to explore this world in more depth and satisfy our thirst for another Tove Lo record for the next few years.
:: "Why Should I Care" – Tall Children ::
Liverpudlian singer-songwriter Tall Children (Ben Hughes) has relentlessly devoted himself to his craft over the years, a pursuit that has seen him perform alongside the likes of Paul McCartney, The Zutons and Paulo Nutini. Taking cues from artists like Ruel and Easy Smith, Tall Children is back with another stellar single in the form of "Why Should I Care" with energised Pop melodies and lyrics that carry a powerful message addressing the problem of not appreciating what we have. Through infectiously catchy production that features a vocoder, commercially punchy beat and synth pops, "Why Should I Care" demonstrates Hughes aptitude for strong Pop writing, bringing out all the layers for fans to enjoy. "We should never lose our creativity, playfulness and fun. Being childlike is positive. But equally, many people grow older and taller, without growing up. Running rampant through the world's resources, with increasing fear, but diminishing empathy for each other." – Tall Children
:: "Wanna Get Away" – Disco Shrine ::
Two months into social distancing, our homes have started to feel like prisons. We reminisce on days past of freedom and wanderlust when the same four walls didn't greet us day after day. Daydreaming of better times has become an all too necessary coping mechanism for many of us stuck in this endless purgatory. We want to escape the current state of the world, but have only our imagination to get lost in.
Luckily, LA pop firecracker Disco Shrine has our ticket to a corona-free paradise. Her latest single "Wanna Get Away" springboards off our mutual restlessness and envisions a fantasy far from quarantine. A breezy R&B beat conjures a tropical escape where we can finally leave our stress behind. We may still be in our living rooms, but she transports us through unfettered summer vibes:
Take me away to an island
Wanna feel that Maui breeze
Maybe I can go to Paris
Say bonjour to the Arc de Triomphe
Maybe I can go to Ibiza
And dance until the sun comes up.
The trivial things – sitting on a beach, dancing with a friend – now feel like vague memories or science fiction fantasies. But the sway of "Wanna Get Away" makes them seem like a reality again. "Having to social distance and not knowing what lies ahead is a scary reality for most of us right now," she says. "['Wanna Get Away'] is about not taking for granted the things we used to do like going out with friends and wishing we could do the things we always said we would."
If anything, we're all primed now to finally take that bucket list seriously. Eventually, we'll be able to get away.
:: "On The Line" – San Cisco ::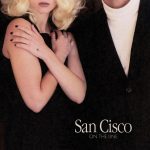 Something about this Australian band always makes me smile, and "On the Line" is no exception: With a beachy bounce and sun-kissed warmth, San Cisco's latest single heralds the long-awaited return of summer in the Northern Hemisphere. If only we could go out and take advantage!
I know that we need to talk
Maybe we could take a walk around here
I know you've got things on your mind
I'm sorry I don't take the time to care
You say you want things to change
But they just stay the same, yeah
It's not in your head
There's something in the air
And when we disconnect, I still feel you there
Yet music can, and so often is its own escape. Those glazed guitar riffs and "could you love me one more time?" chants welcome us to close our eyes and slip into a bright, buoyant new reality. A catchy indie pop "bop," this is the song that will get us dancing all over the room, letting loose whatever stiffness has been building in our bones as we throw caution to the four winds and let it all out. I remember hopping around to songs like "Fred Astaire" eight years ago – that was always my favorite track off San Cisco's 2012 self-titled. You never know where a band will go over time, and indeed so many of this group's contemporaries are no longer together, or have gone on to new projects. I'm glad San Cisco are doing what they're doing, because they do it so darn well: Every song is a delightful burst of sunlight, not to mention a sweet kiss upon the cheek. Listen to "On the Line" and indulge; a track so full of urgency and hope, San Cisco's newest offering will fill an empty room with dazzling, gleaming light.
:: "Carbon" – Mark Mendy & Conan Mac ::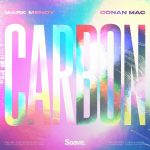 It doesn't matter what kind of music fan you are, every now and again you'll find yourself unable to resist the urge to thoroughly enjoy some brazenly commercial pop music.
Regardless of current circumstances, summer still looms, and you're no doubt reaching out for some upbeat music that befits the warmer weather. Italian producer Mark Mendy and London-based singer-songwriter Conan Mac may have exactly what you're looking for on their collaborative single, "Carbon." The tropical dance energy provided by Mendy is brought into balance by Mac's tasteful vocal melancholia; together they've crafted a resounding pop hit perfect for a summer playlist.
:: The Marshall Matters LP – Eminem ::
Do you ever find yourselves wishing that you could have been born about 10 years earlier, so as to have experienced a cultural phenomenon at the peak of their powers? I've certainly been getting that feeling while making my way through The Last Dance these past few weeks. And lo and behold, it's happening once again after I caught wind that The Marshall Mathers LP was celebrating its 20th birthday on May 22nd. Alas, I was a mere eight years old back in 2000, and so– while I'm one of the most dedicated Eminem fans you will ever encounter– I cannot say that I was one of the 1.7 million people who bought this album in its first week, or attended the Up in Smoke Tour that same year, or had my breath taken away while watching Eminem team up with Elton John on live television for their unforgettable performance of "Stan" at the Grammy Awards. 
What I can do, by contrast, is put on The Marshall Mathers LP and celebrate it for what it remains two decades later: one of the most astonishing and energetic records in rap history. It is no longer possible for any one album to generate as much international frenzy and controversy as this one did in its day, and that is certainly something to marvel at in hindsight. But even putting that much aside, it's fascinating to hear one of the most talented MCs of all time at his most versatile and fired-up. From a furious five-minute rant in anapestic tetrameter ("The Way I Am") to shooting out four polysyllabic rhymes in a mere three seconds ("Kill You,"), the technical craft of MMLP remains hard to top. Even harder is its narrative heft: tracks like "Stan" and "Marshall Mathers" explore the devastating impact of celebrity culture, with hair-raising effects that have diminished little in 20 years. If you seek one of modern music's most stunning feats, it's still hard to stay clear of The Marshall Mathers LP.
:: "Queen of My Mind" – Bellsavvy ::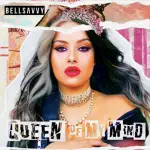 Pop powerhouse Bellsavvy releases the ultimate self-love anthem with "Queen of my Mind". Written following her experiences in the modelling industry and the devastating result it had on her mental health, the Brazilian born, London based artist felt compelled to tell her story in the hopes that it might prevent it happening to others. 
The feisty single demands attention with it's upbeat, daring instrumentation, soaring synths and dynamic vocal range. "Queen of my Mind" builds into an explosive and gallant release, reminding us that having an ego isn't always a bad thing. Bellsavvy shows us that we can overcome anything as long as we put our minds to it. Her reassuring message and totally infectious track makes us want to show the haters whose boss – or in this case, who is queen. 
:: "On the Floor" – Perfume Genius ::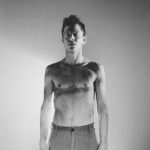 While I haven't previously delved into the work of Perfume Genius (Mike Hadreas), I read his profile/interview in The New Yorker and was immediately intrigued, so I went straight to listen to Set My Heart on Fire Immediately, his new record; the song that grabbed me the most was "On the Floor." It has a steady, side-to-side groove, the kind that might bring you to the nearest dancefloor on a cool evening.
The lyrics however drip with longing, and a touch of fear. Hadreas sings of big feelings for someone, presumably big love, and begs, "take this wildness away," as the instruments pare down for a moment, leaving only the desperation in his voice before the groove picks back up. 
How long 'til this washes away?
How long 'til my body is safe?
How long 'til this heart isn't mine?
:: "Got My Way" – Moontower ::
Sometimes it takes going through the toughest of times to be able to see your life from a different perspective and realize just how much you have. For Moontower's lead singer Jacob Culver it was his mother's sudden heart attack that made him see how he had taken her for granted and kicked him into looking at life through a new lens. The Los Angeles trio hope to take this message and share it's importance with the masses in their new single "Got My Way."
Among vibrant indie electro melodies and swirling synthscapes, the three-piece have crafted an uplifting anthem, encouraging others to show appreciation. Culver shares, "This song is about the regrets I would have had if we had lost her that day, and I hope it serves as a reminder to tell the ones you love that you love them when you can." So take note folks – now more than ever, we need to be calling up our loved ones and showing them they're valued.
:: "It Is What It Is" – Thundercat ::
I've been catching up on releases I had missed from months past in the build-up towards a mid-year best-of. One of those records has been Thundercat's latest, It Is What It Is.
So am I surprised that Thundercat's next record would be a moody affair in continuance of Drunk? Not really, knowing his friendship with Mac Miller and, well, the state of global pandemic It Is What It Is comes to be sage advice; did Thundercat predict his record to be this timely considering global state of affairs? No, executive producer Flying Lotus even tweeted that he structured the new LP to play in a three-act negative of the hero's journey for Thundercat. Nevertheless It Is What It Is has come out at the right time. There's been a certain trend in many songwriters right now focusing on the nobility in personal defeats. Thundercat is one of those songwriters; this is a man who started off playing to the slowburn march of apocalypse with neo-soul keys and Tron sounds, now he's just living it with lofi synths and bossa nova groove.
— — — —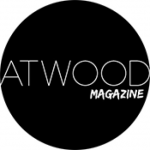 :: Weekly Roundup ::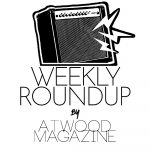 ---
:: This Week's Features ::
---