On Memorial Day Weekend, fans from across the country will gather in Cumberland, Maryland at Allegheny County Fairgrounds for the 15th edition of DelFest, curated by the legendary Del McCoury. Fans of all ages will have an opportunity to see some of today's best musicians in bluegrass and beyond – including St. Paul & the Broken Bones, Molly Tuttle & Golden Highway, Lindsay Lou, Cris Jacobs, The Infamous Stringdusters, & more!
Watch: Delfest 2023 Lineup Announcement
---
DelFest is an experience like no other.
Curated by Del (McCoury) and his band, the bluegrass and roots music festival takes place in picturesque Cumberland, Maryland. Many years ago the Allegheny Campgrounds were handpicked by the McCoury family to host the four day experience.
The reason this festival is one of the highly acclaimed festivals in the nation is that there are plenty of options outside of the music to enhance your experience. If you're a musician, be sure to check out the Del Academy early in the week where world class musicians talk about their respective instruments and give the opportunity for fans to interact with musicians in an intimate setting.
The 2023 edition of DelFest will be headlined by the Del McCoury Band along with some of the hottest acts in the Americana and bluegrass scene over the years. You have acts such as jam bands Pigeons Playing Ping Pong, the soulful St. Paul & The Broken Bones, along with Grammy winners Molly Tuttle & Golden Highway – just to name a few of the high caliber artists.
DelFest will take place this year on Memorial Day Weekend. Along with music throughout the days on multiple stages, the festival will host a number of late night performances throughout the weekend. Every act at DelFest will bring their unique styles.
Whether you can make it down to Cumberland for one day or the whole weekend it is sure to be an experience for the ages. Be sure to check out different ticketing options here!
If you're planning to attend the festival this year, here are just some of the acts that are "must see":
DelFest 2023
"must see" artists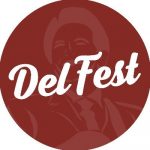 Cris Jacobs
Friday, May 26th
12:00 PM
Grandstand Stage
Saturday, May 27th
2:15 AM (Late Night)
Music Hall
One of the staples in the Baltimore music scene for two decades, Cris Jacobs, knows how to cross genres. Whether it be, soul, blues, or bluegrass, Jacobs will pour his soul into it. He has shared the stage with a number of musicians including being personally invited by Steve Winwood to open a number of shows. Be sure to catch him at noon on the first full day of festivities on The Grandstand Stage.
Lindsay Lou
Friday, May 26th
2:00 PM
Grandstand Stage
Saturday, May 27th
4:10 PM
Potomac Stage
Lindsay Lou is one of those artists that you will immediately fall in love with. Her beautiful voice, along with her natural stage presence will engage a listener. For the past decade, Lou has gained attention with touring and being true to her roots of creating heartfelt music that everyone relates to. Lindsay will surely be a fan favorite Memorial Day Weekend.
Sierra Ferrell
Friday, May 26th
6:15 PM
Potomac Stage
Saturday, May 27th
4:00 PM
Grandstand Stage
The beauty of DelFest is that their genres are bending the "normal bluegrass" to accept all musicians from around the country. A singer/songwriter who has been making waves the past few years, is Sierra Ferrell. Her angelic voice, along with a backing group that fits her perfectly. Before finding her own, she traveled across the country with a group of nomadic musicians, enjoying life to the fullest. Ferrell will be one of those acts that DelFest attendees will be buzzing about weeks after the festival.
The Infamous Stringdusters
Friday, May 26th
12:15 AM (Late Night)
Music Hall
Saturday, May 27th
6:00 PM
Grandstand Stage
These fine musicians are at the top of their game in 2023. Hardwork and dedication are the way that The Infamous Stringdusters have been one of the top live acts in the circuit today. Night in and night out, the band likes to keep it fresh, whether it's their own set or a festival, they will bring the heat and engage their audiences, making them feel at home. You will have two opportunities to catch these fine craftsmen at DelFest. Including a late night with their friends The Kitchen Dwellers.
Molly Tuttle & Golden Highway
Sunday, May 28th
5:45 PM
Grandstand Stage
One of the stand out acts at last year's DelFest, was Molly Tuttle & Golden Highway. Their highly acclaimed album, "Crooked Tree", won a Grammy Award for Best Bluegrass Album. Hailing from California, Tuttle got her start at a young age seeing some of the finest bluegrass music in the land with her Dad. Recently she was invited to sit in with legendary Grateful Dead rhythm devil, Bill Kreutzmann in New Orleans with Billy & The Kids. Along with the all-star cast of musicians gracing the stage with her, Tuttle is excited to add on to the performance from last year at this year's DelFest.
Sam Bush
Sunday, May 28th
10:00 PM
Grandstand Stage
One of the kings of bluegrass, Mr. Sam Bush, is one of those guys whose steps into a room and it immoderately brightens up. A member of New Grass Revival and Strength In Numbers, Bush's ability to play the mandolin at lightning speeds is really hard to fathom. Multi Grammy and IBMA award winner, the 71 year old legend has a resume a mile long. There is nothing more perfect than a Sam Bush closing set at DelFest on Sunday.
— —
— —
For all information about DelFest, head on over to Delfest.com!
— — — —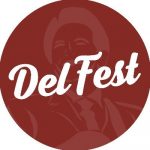 © Delfest 2023
:: Stream Delfest ::
---