Destroyer has a penchant for artistry encompassing both whimsy and dismay, and "It Just Doesn't Happen" exemplifies the artist's newly focused theme of dread in a sparse yet bustling manner.
Listen: "It Just Doesn't Happen" – Destroyer 
---
Destroyer's Dan Bejar is not one to mince words nor pretend the happenings in this world are just and whimsical. His albums, spanning more than a decade's worth, are evocative pieces of music that all contain themes of life. On Destroyer's most recent release, 2017's ken, there was an idea that history is a repetitive cycle of either destiny or doom. The tradition continues with the upcoming release, Have We Met, which has been coined by Bejar himself as a Y2K album, and the second single released from it, "It Just Doesn't Happen," takes hold of that idea with a thrilling and expressive presence that will infect those listening in the most spellbinding of fashions.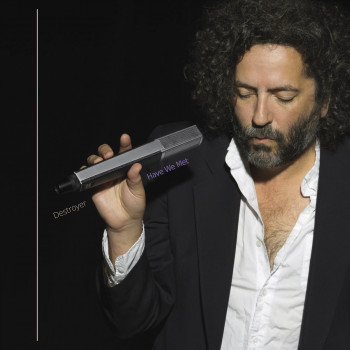 Of the new album, Bejar, in a statement, described the music as such: "The songs do seem to point at a very modern dread—one that heightens the more you consider it." This sentiment coils itself around "It Just Doesn't Happen," eliciting feelings of trepidation in the process. However, this terror is offset by the track's lilting melodies and borderline seductive vocal performance from Bejar. Both worlds collide to form a synth-laced dreamscape that leaves listeners aching for more.
You're looking good
In spite of the light
And the air
And the time of the night
They play your favorite song:
"She's Just Too Dark To Care"
"High Water Everywhere"
"Smoke Gets In Your Eyes"
The track opens with fanciful synths that disguise the consternation that surrounds it. Bejar begins his intonations alone—only sparse remnants of instruments in the foreground humming a wilting tune. As he sings the end of the first chorus, those hums turn into thunderous applause, an onrush of instrumentation following the vocals which, almost in an instant, morph the song into a danceable anthem for late-night contemplations and existential questioning. Or simply relaxed evenings alone or with company—the track manages to fulfill all situations with ease.
You throw yourself down on the playground
Skid to a halt on the runway
You cast a poisonous look to the sun
You know it just doesn't happen to anyone
You know this doesn't just happen to anyone
"I find the silence unbearable. What does that say about the silence?" he croons with his signature suggestive vocal presence, continuing the excitement built upon just moments before. As he continues and reaches the second chorus, it returns to a solitary sound with only the occasional guitar strum. These breaks provide windows of ease that then channel bustling and anthemic energy into listeners, providing a second-wind of sorts that will have one reinvigorated and struck in awe.
Versus the violin
And the moonlight
And the moonshine
And your empty pen?
With its ridiculous paper!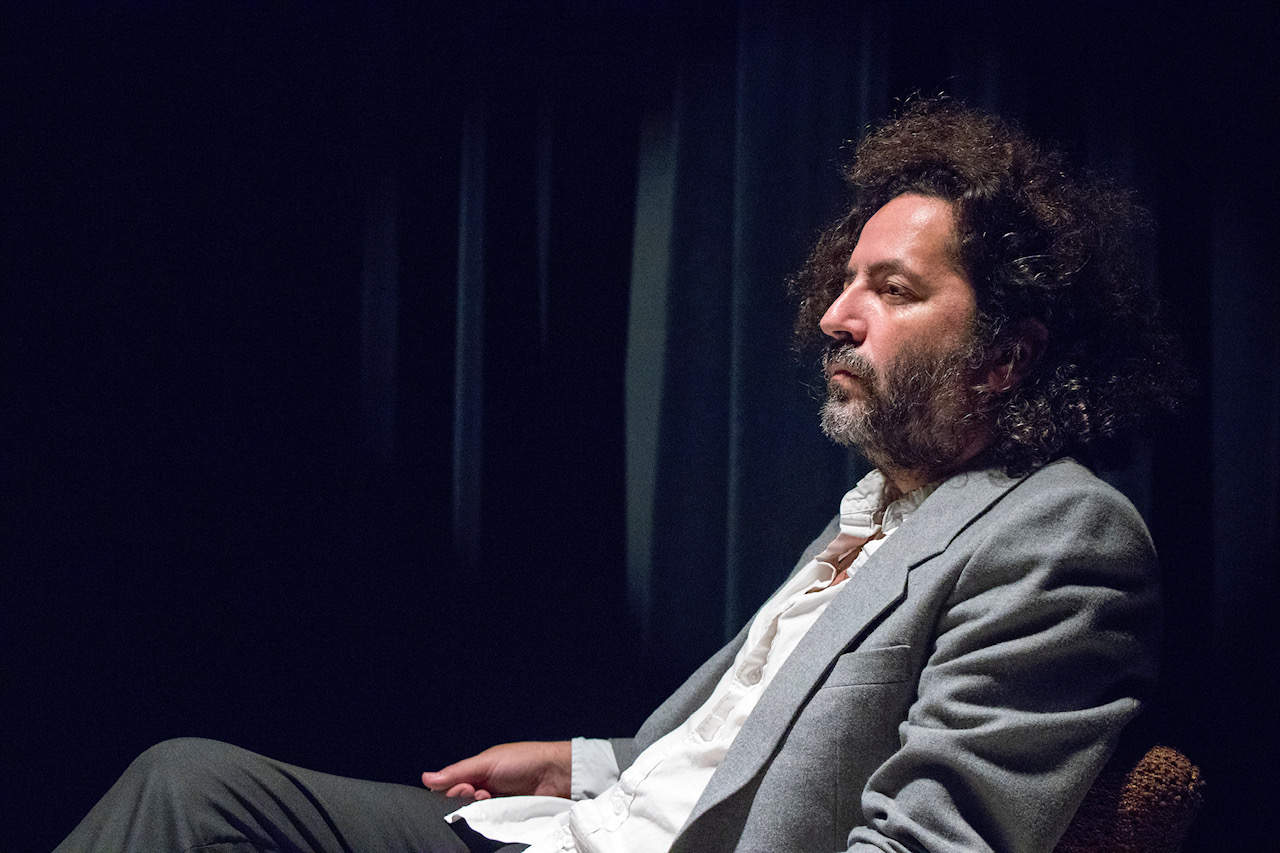 Towards the track's end, the synths and guitar grow in their presence and begin playing off of the vocals. It's raw and inexplicably addicting, making the last few notes hit invitations to replay the track just one more time. Maybe a few more. Joining the music is a visualizer—a desolate and dark scene of a lone man riding a snowmobile to the rhythms of the track. Despite not being totally in sync, it manages to accompany the music exceptionally well, each new area traversed acting as a perfect counterpart to the melody. And just like the track, they both end with the winding down of instruments, closing out the dreamscape and bringing listeners back into reality. It's a mere 5-minute journey, but one that cannot be rivaled.
You know it just doesn't happen to anyone
You know it doesn't just happen to anyone
You know it just doesn't happen to anyone
You know this doesn't just happen to anyone
You know it
Destroyer refuses to be anything but authentically unique, never once creating soundscapes that can be confused by anything nor anyone else. Bejar's musicality is one of grace and astonishment, and "It Just Doesn't Happen" highlights it with a fervent and gorgeous touch. The track aids in closing out 2019 in a wistful and powerful manner, and now Have We Met will be aiding in starting 2020 just the same, and we at Atwood Magazine will eagerly be awaiting for its surprises.
Have We Met releases January 31 via Merge Records.
Listen: "It Just Doesn't Happen" – Destroyer 
— —
? © Megan Hill-Carroll
:: Today's Song(s) ::
:: Stream Destroyer ::