"Ghosts Again" is a sublime reveal by Depeche Mode, with Dave Gahan and Martin Gore aspiring to new heights of their creative powers in creating a song of perfection for the ages.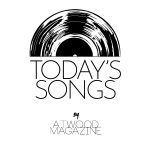 Stream: "Ghosts Again" – Depeche Mode
---
---
On 9 February 2023, Depeche Mode released their first new single "Ghosts Again" from their forthcoming fifteenth studio album, Memento Mori.
This is a beautiful, heartbreaking, and joyfully melancholic song that begins to encapsulate all that is at hand in the existential realization of Memento Mori. Last year's passing of Depeche Mode's founding member Andy Fletcher is an indelible imprint within the feeling of this song, and in also seeing the bearing of Dave Gahan and Martin L. Gore in the candidly mesmerizing black-and-white music video. "Ghosts Again" is a lament, yet also a very inspiring song as a call to live life to its fullest, as we all will be ghosts again in reflecting on our own mortality within the ephemeral nature of life. The lyrics beg for powerful contemplation:
Wasted feelings
Broken meanings
Time is fleeting
See what it brings
Hellos, goodbyes, a thousand midnights
Lost in sleepless lullabies
Heaven's dreaming
Thoughtless thoughts, my friends
We know we'll be ghosts again
The searing poignant simplicity of this song is one that can only be created within the decades of pioneering experience that Depeche Mode have cultivated through peering deeply into human experience through their exceptional artistry in song and verse. "Ghosts Again" rides a crest of thinking about existence through joyful melancholy, as Gahan himself stated, "To me, 'Ghosts Again' just captures this perfect balance of melancholy and joy."
This type of perfect balance can also be reflected on through the lens of the novelist Orhan Pamuk who considers melancholy in Turkish as hüzün — he writes: "….it is a way of looking at life that implicates us all, not only a spiritual state but a state of mind that is ultimately as life-affirming as it is negating." This state of mind floods through the reverberations of "Ghosts Again" in the negating darkness of our souls, yet yearning for the affirming joy of life's possibilities, as Depeche Mode reflect in their lyricism:
Sundays shining
Silver linings
Weightless hours
All my flowers
In this sense, "Ghosts Again" speaks to the weightless hours of life and the contingency of silver linings that can unfold before our eyes.
The aching stark beauty of the song and video is one to be unfurled within your own existence in pondering the spheres of life and death while seizing the fleeting time that life offers us. In this new single, we witness Depeche Mode writing and creating music that continues to set them into their own stratosphere of music that is like no other – an unparalleled band that always enables us to consider our own existence with greater forms of clarity and insight on the joy and melancholy of the human condition. "Ghosts Again" is a sublime reveal by Depeche Mode, with Gore and Gahan aspiring to new heights of their creative powers in creating a song of perfection for the ages.
— —
Stream: "Ghosts Again" – Depeche Mode
---
— — — —
? © Anton Corbijn
:: Today's Song(s) ::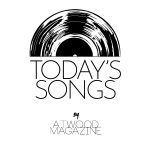 ---
:: Stream Depeche Mode ::