Ain't nothin' but drama, I'm just playing a part…
Real life can feel so surreal at times – to quote William Shakespeare[i], "All the world's a stage." Everyone has "Drama" in their lives, but as NoMBe highlights in his new single, life doesn't have to be dramatic:
curtains open, you got your program
You know how the story goes
I take'em high, you take me home
back to the fortress
with bats & war heads
if you got lost in whatchu saw
you should know that after all
Listen: "Drama" – NoMBe
---
You can't make a list of today's hardest working emerging artists without mentioning Noah McBeth, aka NoMBe. An Atwood Magazine favorite for quite some time, the multitalented artist took his music to the next level, embarking on a seemingly endless stream of monthly singles in early 2017. Released today, 2/23/2018, "Drama" is NoMBe's thirteenth song of the series, and it comes with an exciting, long-awaited album announcement: NoMBe's full-length debut They Might've Even Loved Me is set for a release date of March 23, 2018 via Th3rd Brain Records!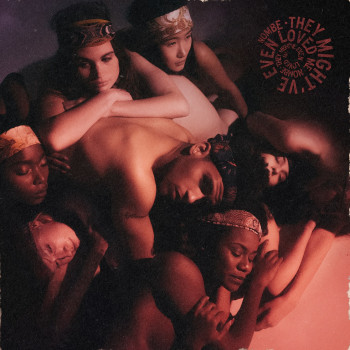 Described as an homage to the women in McBeth's life, They Might've Even Loved Me already promises to be a thrilling and unique listening experience. It's a record that's sure to have its fair share of surprises as it highlights the innumerable sides of NoMBe's musical identity – something that's already been on display in the song's we've come to love over the past year. From the intoxicating summer love song "Do Whatchu Want to Me" to the hypnotizing pulse of his viral hit, "Wait" (NoMBe's very first single in this extensive run), NoMBe's inimitable nomenclature has helped both the artist and his artistry to stand out in a massive way.
Co-written with Big Data's Alan Wilkis, "Drama" adds a mesmerizing dose of psychedelia and funk influence to NoMBe's signature vibing sound. Definitely one of the artist's more pointed critiques on life, the song finds NoMBe seeking to balance his everyday "real" life, and life as an entertainer. Leading into the chorus, he reminds us of the difference between the stage and the actor on the stage, singing, "If you got lost in whatchu saw, you should know that after all…"
Ain't nothin but Drama
I'm just playing a part
when I'm feelin the spotlight
I see nothin but stars
ain't tryin to cause problems
when I stumble I fall
guess that's just Drama
and I give it my all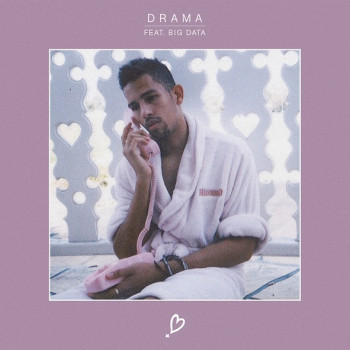 "Before my first meeting with Big Data I had a pretty serious fight with my girlfriend," NoMBe  He could tell I wasn't quite there and as we got to know each other, I relayed to him the struggles I've been having with the often blurred lines of being a performer and my private life. We both came up with the concept of it all being like a theater play in which all wear masks, however once we step off stage, we need to leave that behind. It's all just Drama."
A laid-back ease permeates the song like the calm above the storm. NoMBe's attempt to manage mixed emotions feels successful: "Drama" radiates with a carefree, mellow attitude that is as much plugged into the now, as it is detached from it. "fame and fortune is for the moment, kick the rye back like Patrón," NoMBe sings in the second verse, "I'm Oscar Wilde with lights & chrome, so get your toast in, here's to an old friend, in the night like Jaques Cousteau I leave the island to come home."
Balancing two worlds means understanding their separation. When you enter another, you leave the one you're in behind. This idea goes beyond NoMBe's literal separation of stage and private life: It speaks to the way we handle ourselves every day, begging us to consider the impact of our own drama, and if it's really worth the strain, tension and turmoil.
As we hear in the bridge:
I play the game although it's grungy
and the rules feel like jumanji
but once we embark then there aint no stopping
that's the way daddy taught me.
it don't take too much to love me
but a chainsaw, trust & coffee
as the spotlight burns
like mama that hurts
I have faith there's more above me
Heavy and light at the same time, "Drama" is full of fire and cool, cool water. Together with Big Data, NoMBe weaves a passionate rhythm into his own intimate perspective, delivering yet another sonic stick of dynamite to his already explosive catalog. Dive deeper into NoMBe through Atwood's articles below, and look out for his debut album They Might've Even Loved Me, out March 23, 2018 via Th3rd Brain Records!
— —
— — — —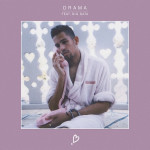 ? © Noah McBeth
:: Stream NoMBe ::
[i]  Taken from Act II, Scene VII of Shakespeare's "As You Like It," the quote all the world's a stage, and all the men and women merely players is more an observation of life's cyclical nature than it is of life itself being "dramatic." Taken out of context, however, one can appreciate the adaptation of treating our entire lives as a screenplay, in understanding that whatever we're feeling and experiencing now might not necessarily carry over to the next scene.