Every Friday, Atwood Magazine's staff share what they've been listening to that week – a song, an album, an artist – whatever's been having an impact on them, in the moment. Here's this week's weekly roundup!
— — — —
— —
:: Runaway with Jungle Green – Jungle Green ::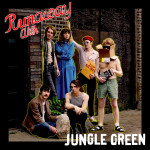 A note to any and all publicists reading this: The subject line, "Chicago weirdo rock band" is a really good lure for your emails. I expected to listen to Jungle Green's music for a minute and move on with my Friday morning; instead, I've been hooked on the Midwest group all morning.
Released in mid-August, Runaway with Jungle Green is the titillating debut album from Andrew Smith, Alex Heaney, Emma Collins, Vivian McCall, Adam Miller and Adam Obermeier, who have been defying genre and expectations for "what modern music sounds like" for the better part of five years now. Heavily inspired by the '50s, '60s, and '70s, Jungle Green make what one can best describe as "rollicking retro pop with a rocking Motown sheen" – but let's be honest, that just doesn't quite have the same punch as "weirdo rock," even if there's absolutely nothing weird about this band at all.
Jungle Green are like a mashup of The Beatles and Whitney (also from Chicago), or The Beach Boys and The Social Experiment (also from Chicago). Beautifully warm, sweet, and soulful with just the subtlest edge. Frontman Andrew Smith's voice has the soft, caressing texture of Wilco's Jeff Tweedy and the expressive high range of Glass Animals' Dave Baylee: To listen to him is to immerse oneself in an intimate landscape of bright, shiver-inducing hues. It's like pseudo-ASMR for those not quite willing to join into the fad, but who nonetheless enjoy a high-quality whisper.
I'll save my deep dive for the album review, but be sure to listen to "Cryin'" (which reminds me of The Beatles' "Cry Baby Cry) and stunning album opener "Our Love Isn't Far Away." Those interested in the full "rollicking retro pop with a rocking Motown sheen" experience will find favor in the heartwarming honesty of"Baby, I Wanna See You Every Night," whose music is as intricate as its lyrics are vulnerable. Altogether, Runaway with Jungle Green is the surprise I needed to close 2019's summer on a high note! 
:: "Far Away Places" – Toni Cornell ::
This week, Toni Cornell released her first-ever single – a beautiful ballad titled "Far Away Places," and if her last name sounds familiar to you, it might be because she's Soundgarden lead vocalist Chris Cornell's daughter. However, her family ties certainly don't tie her down. The song – which she wrote alone at 12 years old – is deeply moving and a huge testament to the power of lyrical vulnerability. With lines like, "I'm building a house inside my heart / The windows and the doors lock from the inside," it's no question how the singer's openness and willingness to share poetry so personal, paired with her voice as crystal clear as day, shows that truthful songwriting can still have its place at today's music table. The track is also in its own beautiful way, a testament to her father, as they recorded the song in the late singer's home studio. Producing his daughter's debut single, "Far Away Places" was one of the last tracks Chris Cornell ever worked on before his death in 2017.
Proceeds from purchases of "Far Away Places" on all digital music platforms and streaming services will be donated to the New York Society for the Prevention of Cruelty to Children, as per the young artists' request herself. Cornell's voice moved me to tears and showed so much promise of her musical future. I am so beyond excited to see where her journey in music will take her next.
:: Live at the Greek – Jimmy Page & The Black Crowes ::
With few new releases that really capture my interest (there are some exceptions: The Highwomen, Blink 182, and the upcoming Menzingers albums), I've been binging on classic rock. The other night, a childhood friend texted me to say he'd just seen Robert Plant live, and now, he really wants to see Jimmy Page somehow.  It immediately made me switch to Page's collaboration with the early 90's bluesy hard rock greats The Black Crowes.  While there have been plenty of soulless attempts to mimic Robert Plant's signature wail (looking at you, Greta Van Fleet), The Black Crowes' Chris Robinson merely interprets the hard rock frontman, and his normal voice is much stronger than those that try to copy Plant's howl.  It also lets Page go buckwild on classic Zeppelin tracks like "The Lemon Song," stretching it out into a 9-minute jam.  They also play some rock and blues standards that get amped up with some of Page's signature shredding.
The live record's high point is "Hey Hey, What Can I Do" a folksy song that Zeppelin proper had never performed and was only released as a b-side to the iconic "Immigrant Song."  Being a lesser known Zeppelin cut, The Black Crowes aren't burdened with the weight of matching the rock gods' original takes.  It's laidback and pleasant.  It's not Zeppelin, but it's the next best thing.
:: "Are U Gonna Tell Her?" – Tove Lo ft. MC Zaac ::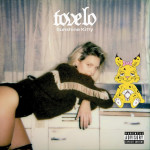 It seems like Brazilian funk is finally starting its worldwide domination. After Madonna's fantastic "Faz Gostoso" featuring Brazil's pop/funk expert Anitta, Tove Lo is the newest foreign artist to enlist a Brazilian funk artist to add some flair and a lot of rhythm to her sound. Tove Lo's fourth album, Sunshine Kitty, is full of sexy, sunny bangers, and towards the middle of the record is the hidden gem "Are U Gonna Tell Her?" featuring MC Zaac, a Brazilian artist who has previously worked with Anitta and J Balvin.
The song is Stranger-Things'-theme-song-meets-dark-pop-meets-house-meets-funk, and pulls you down even further into Sunshine Kitty's world. It's a lustful, forbidden game of cat and mouse personified. Though not as clearly Brazilian and funk-sounding as Madonna's "Faz Gostoso", Zaac has an entire verse in Portuguese in the song, bringing even more Brazilian-ness to the song, which is haunted by funk's addictive beat from start to finish. "Are U Gonna Tell Her?" is more mellow than "Jacques", the song it precedes, but the pairing of the two is perfect: "Are U Gonna Tell Her?" is anticipation, "Jacques" is action. On a personal note, I'm just thrilled to see my favourite popstar choose to highlight an artist and rhythm that come from my home country – and I'm even more thrilled that it works so well.
I'm curious to see who the next foreign artist to incorporate Brazilian funk into their music will be, and I'm surprised it has taken this long for the genre to be recognised by people from outside Brazil, but with Cardi B and Anitta in the studio together, the rise of Pabllo Vittar, and Rihanna choosing to play Ludmilla and Karol Conka during her Savage x Fenty Fashion Show last week in New York, it's only a matter of time until everyone is learning the Brazilian dance move Snoop Dogg calls "Little Square" on a Brazilian funk track of his own.
:: "This Is On You" – Maisie Peters ::
If MUNA are here to save the world, then, at the very least, Maisie Peters is here to save pop music. Her debut project Dressed Too Nice For A Jacket saw Peters deliver a collection of jaw-droppingly phenomenal tracks that individually stone, while still intertwining with one another to form an utterly compelling narrative. She followed up the project with the "Stay Young", which saw her gravitate towards a more pop sound whilst still retaining her ferociously frank lyricism and immeasurable charm. Subsequently, she released the sensational "Favourite Ex", with the track's wonderfully reassuring guitar strums and emotive orchestration serve as the perfect complement to Maisie's dazzling distinct and entrancingly absorbing vocal tones.
I first heard "This Is On You" when covering Bushstock Festival for Atwood and was instantly spellbound by the track. In my review of the day that the track I noted that "This Is On You" saw Peters chronicle her experiences "in her almost trademark uniquely engaging way that pairs both wistful romanticism with a grounding sense of reality." While sonically the recorded track obviously sounds slightly different to the live version, and pretty dissimilar to anything she's released so far, the track's delicately crafted production serves to perfectly exemplify the track's stirring and important lyrical sentiment. With her brilliant lyricism, Peters empoweringly recognizes the vast majority of blame for the demise of the relationship she was in lies with the other person in a detailed yet succinct way. Excitingly, her latest release "This Is On You" represents the start of a brand new era, if this song is anything to go by her next era is going to see Peters rapidly build on her already vast and dedicated fanbase. 
:: "Tú" – maye ::
Sultry, sweet, and enough charm to melt even the coldest of hearts. maye has already proven her talent with her debut single "My Love," but she takes it a step further by showcasing her bilingual abilities and penchant for musicality with her newest single "Tú." The song is simple in nature – an ode to love and the person who fills the heart with incomparable mirth. But maye gives it an almost tropical twist with a melody that can get feet moving and bodies swaying to the delicate beats, all of which is adorned by her intoxicating and alluring vocals. It's a song where smiles are inevitable, a song that will fill the mind with fluttering images of love, tenderness, and bliss that cannot be contained. At the track's end, one thing is clear: "Amor eres tú, ninguno como tú."
:: "Nothing Is Safe" – clipping. ::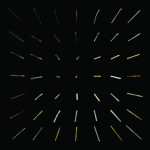 Daveed Diggs is one of those rappers that I wish wrote straight fiction. His words tumble from him in a quick spiral of literary turns of phrase in a way that makes me know he'd write amazing short stories. Their last album, Splendor & Misery, told an entire saga. Unfortunately for me, Daveed's short story collection hasn't happened yet. Fortunately for me, however, clipping. is on a new album cycle. The first single, "Nothing Is Safe," is perhaps the closest to mainstream hip-hop they'll ever get – though this doesn't mean it's anything typical. clipping.'s greatest talent lies in the stunning juxtaposition of Digg's lightning-speed flow and Jonathan Snipes, William Hutson, and Digg's unique production sensibilities. They often experiment with altering analog sounds like crushed glass in a container, bells, etc. to create atmospheric hip-hop that always feels like you've stepped off a ledge into a slightly different version of the world. "Nothing is Safe" is deceptive in this way: it begins with a classic hip-hop piano line, a single high note thrumming a menacing quarter note staccato that leads into an equally menacing synth line. When Diggs enters, his voice is stark, rhythmic: "Everyone safe and sound, this how family do / Only homies around, everyone here is crew / Something foul in the air, something feelin' askew / Wind is in the pipes, it's that whistle callin' for you." 
What clipping. is particularly adept at doing is building tension. They're known for eschewing typical hip-hop styles in the past, often leaving an entire song without that desired bass drop. In "Nothing is Safe," they do give it to you – but it doesn't come until literally halfway through the five minute song. Leading up to the moment, there is a subtle, ratcheting rhythm picking up in intensity and volume until the penny drops and the trap beat comes, the chord progression expands, and Diggs opines: "Nothing is safe, nothing is, nothing is sacred." It's an incredibly strong opener to their next era, I can only assume the album will be even stronger.
:: "Blue Mood Rising" – Didirri ::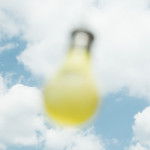 Didirri has nailed that edgy alternative rock sound in his new song, the first since 2018's debut EP Measurements. "Blue Mood Rising" is an emphatic exploration of the self without the rose-colored glasses. Real and raw, the song surges into fragile psyches and insecurity with passionate overdrive, lilting high piano chords, and a sweeping set of vocal "ahs" that nail the landing.
"How can your feet be swept away if you have them firmly on the ground by your own decision?" says Didirri in the song's press release. Rather than shy away from self-doubt and anxiety, or even the downturns in our "ups and downs," Didirri leans into the fray and encourages himself and everyone listening to embrace fracture – because only if we are broken, can we know what it really means to be whole.
Don't feel bad for feeling bad! Let the blue mood rise and take over; Didirri will lead the way.
— — — —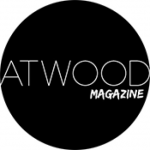 ---
:: This Week's Features ::