The Dandys channel inner churn into a charged, raw rush of energy and emotion in their liberating anthem "Gums," an unapologetic indie rock fever dream full of fire and fervor.
for fans of Yeah Yeah Yeahs, Amyl and the Sniffers, Wet Leg, The White Stripes
Stream: "Gums" – The Dandys
[soundcloud url="https://api.soundcloud.com/tracks/1580318522?secret_token=s-LtxhCFQDx5x" params="color=ff5500&auto_play=true&visual=true&hide_related=false&show_comments=true&show_user=true&show_reposts=false" width="100%" height="300″ iframe="true" /]




---
Epic doesn't even begin to describe The Dandys' fifth career single.
"Gums" is a visceral, volatile pressure cooker; a searing sonic meteor, arriving to us just seconds before impact. Heavy, hearty, and absolutely hard-hitting, it's the intoxicating outpouring from a fast-rising Aussie band ready to take our ears – and then the world – by storm. The Dandys channel inner churn into a charged, raw rush of energy and emotion in  "Gums," an unapologetic indie rock fever dream full of fire and fervor.
My gums are bleeding in the sink
My crooked smile I gotta fix my teeth
But I don't think I got the time
Or the patience to get it right
My hands are shaky, knees are weak
Maybe it's my iron deficiency
My head is spinnin everytime
I get up I think I'll stay inside
I feel like I'm drowning
I wanna go home
This is alternative music at its most searing and its most seductive: Atwood Magazine is proud to be premiering "Gums," the latest and final single taken off The Dandys' forthcoming debut EP, Sex and Feuds (out September 15). Arriving on the heels of this past June's "Smile More" – another cinematic, high-octane upheaval in its own right – "Gums" is the fifth song ever released by The Dandys, and an identity-defining moment for the young Brisbane/Meanjin-based band. They describe it as a liberating anthem, urging us to "let go of life's burdens and enjoy the moment."
From its sludgy, slow beginnings to its sped-up, electrifying chorus and the head-spinning sonics that accompany it, "Gums" is a cathartic tidal wave of soul-stirring sound and turbulent feeling.
And The Dandys – comprised of Mads Protheroe, Felix Fogarty, Henry Schultz, and Nick Keogh-Peel – stand at the helm of that ship, guiding us through the turmoil of everyday living and the balancing act we all aspire to achieve. As Protheroe tells it, "Gums" is about releasing the pressure.
"We all know growing up is overwhelming," she shares. "So is booking dental checkups and managing your chronic iron deficiency. It's about the mindset of wanting self-improvement, but lacking the motivation or desire to do the mundane. Mostly though, 'Gums' is a track that gives you permission to take that pressure off and have a good time. It's not really that deep."
Emphatic, overdriven guitars and pounding drums churn out a slow, heavy beat as "Gums" gets underway. The Dandys emulate the weight of life's pressure in this hypnotic entrance and in their opening verse, as Protheroe sings of bleeding gums and crooked smiles, looming chores and add-ons to an already stacked to-do list. "But I don't think I got the time or the patience to get it right," she sings hot on the mic, evoking a very real paralysis so many of us experience on an all-too frequent basis. "I get up, I think I'll stay inside," she sings, resolved to her state of inertia.
The intensity of this experience comes to life in the "Gums" chorus as the band speed up for a breathtakingly explosive, feverish chorus. "I feel like I'm drowning," Protheroe sings, her voice an anchor in an increasingly stormy sonic sea. "I wanna go home."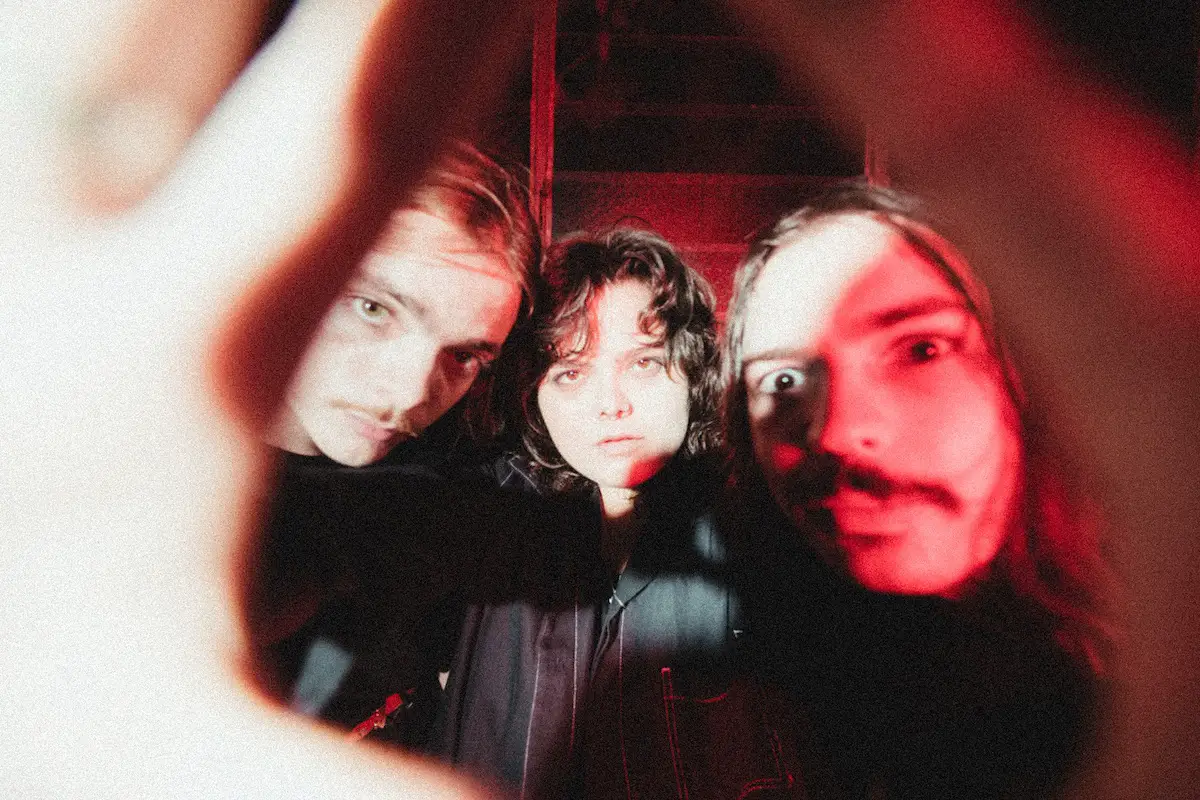 It's a captivating cacophony: An invigorating, immersive, and impassioned eruption we can feel in our bones.
While it may not be "that deep" (their words, not ours), the band nevertheless dove deeper into their new track with us.
"'Gums' is a song about being overwhelmed by the mundane to the point where you just do nothing," Mads Protheroe tells Atwood Magazine. "When I wrote it, I'd just finished reading a book that talks about this internal creature called 'the resistance,' and it's basically that voice in your head that tells you to put off that two-minute task that's going to make you feel so much better. I'm talkin' small things here, not life changing moments. Literally making your bed, booking appointments or putting the washing on. These day-to-day activities that just had me in a chokehold."
"I think 'Gums' was what came out of me being so sick of myself putting off these basic life tasks that I just made fun of how ridiculous I was being," she adds. "So out came this slow, grime-y verse where I just called myself out on my shit, then followed it up by the fast paced psychedelic disco chorus to sort of represent the moments where you do get that burst of energy and clean your room in 30 seconds flat."
"Everything about the song is literally how I experience that push and pull of motivation. It's by far my favourite song to play live – it's so fun, and seeing the crowd move with the tempo changes and laugh with the silly lyrics always makes me so happy. Like they get it entirely."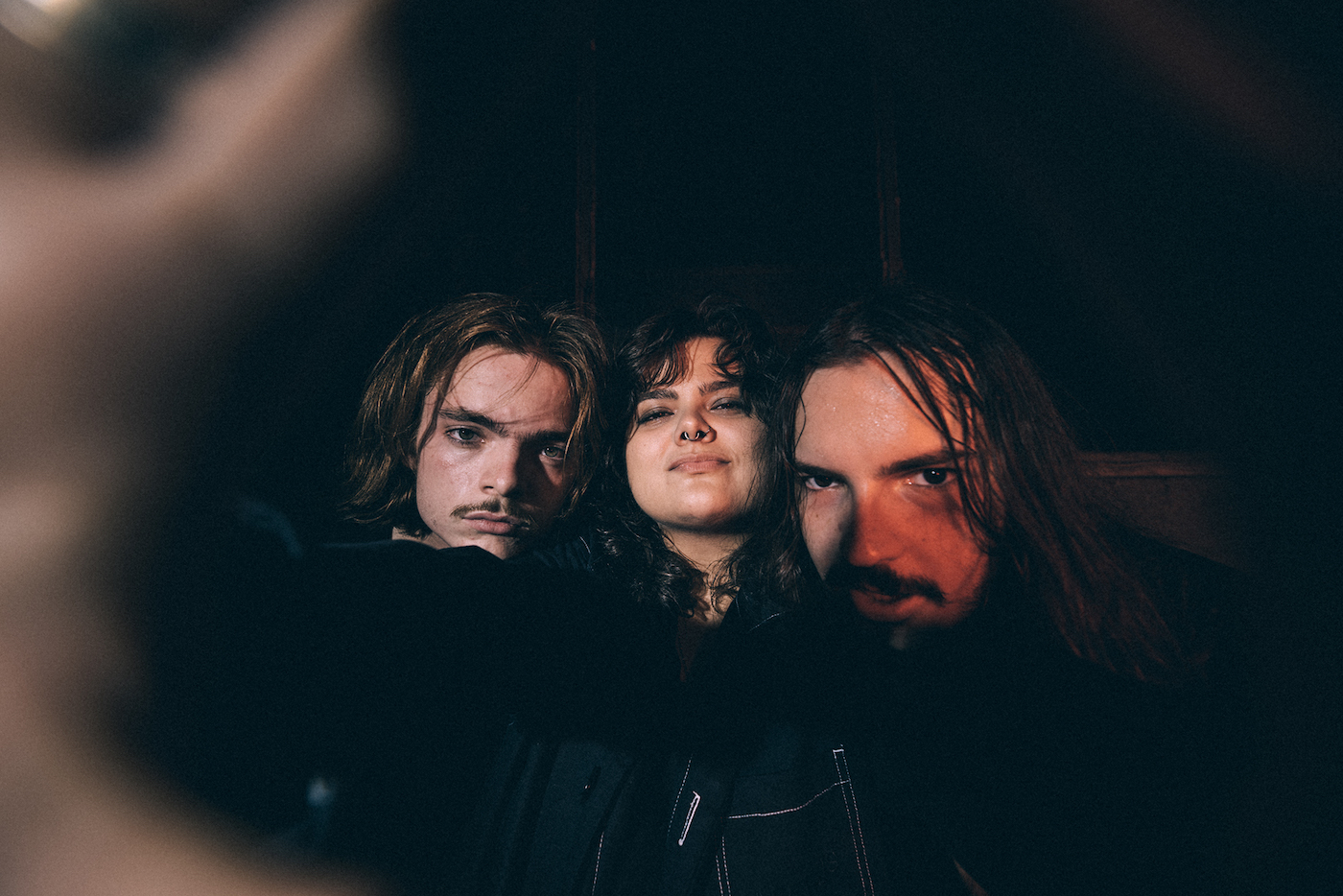 I think I'm thinkin way too much
About your body and your velvet tongue
Runnin circles round my mind
Oh but I could never do ya right
I feel like I'm drownin'
I wanna go home
An undeniable showstopper, "Gums" is a standout on The Dandys' early catalog, as well as an exhilarating look at what's to come from their forthcoming debut EP.
"Sex and Feuds is basically all about growing up and learning how to respond to all the things life inevitably throws your way," Protheroe explains. "As always, you can expect some unapologetic tongue in cheek songwriting, plenty of attitude and a whole lot of energy. In saying that, there's also some really vulnerable tracks on the record that we're really excited to share. As a whole though, it's a snapshot of our first year as a band. It's what we felt and experienced and we hope it makes you feel something too."
Join The Dandys on their sonic and emotional rollercoaster and stream "Gums" exclusively on Atwood Magazine! Their debut EP Sex and Feuds is out September 15.
— —
Stream: "Gums" – The Dandys
[soundcloud url="https://api.soundcloud.com/tracks/1580318522?secret_token=s-LtxhCFQDx5x" params="color=ff5500&auto_play=false&visual=true&hide_related=false&show_comments=true&show_user=true&show_reposts=false" width="100%" height="300″ iframe="true" /]





— — — —
 © Tom Vu
art © Will Johnstone

:: Stream The Dandys ::
---