Los Angeles by-way-of New Delhi artist ZZ is bringing the sounds of two global hip-hop scenes together – one well-established, another still emerging – all while aiming to guarantee a solid round of stress-free fun for his listeners.
Stream: "did i hit it alright?" – ZZ
---
I've just always loved hip-hop. It's always been my go-to. It's never been anything else.
Anybody with that direct a passion is certainly off to the right start. For Zefaan Kanwar, originally from New Delhi and now based in Los Angeles, his lifelong love for rap music has inspired a budding career as an emcee, all while making room for some of his other favorite genres, including dancehall, Afrobeats and EDM.
"When it comes to what I want to create, that's the thing that comes to me naturally," Kanwar—who performs under the alias of ZZ— says of rap music. "I always want to experiment with different sounds and different genres. I'm always open… But my go-to is hip-hop, just because it comes naturally to me."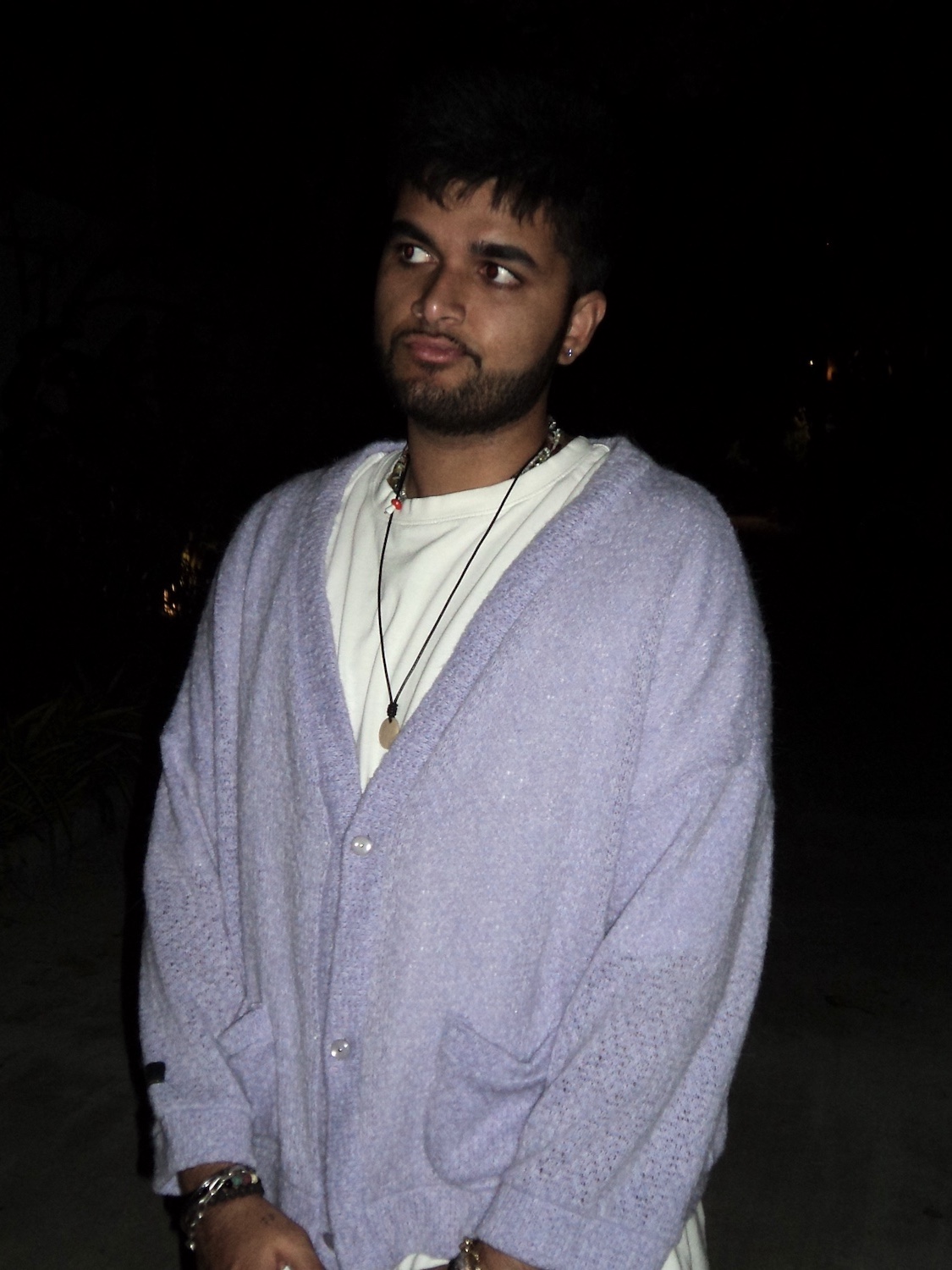 All of that is to be expected from a guy who grew up devouring hip-hop records — he cites Nothing Was The Same, 808s & Heartbreak, 2014 Forest Hills Drive, and To Pimp a Butterfly as among his favorite old albums that continue to influence him today. All the while, he noticed a certain cultural exchange taking place between India and the U.S. via hip-hop — the genre was becoming increasingly popular in his home country, and American producers like Timbaland were incorporating Indian styles into hits such as the bhangra-heavy "Get Ur Freak On."
Seeing that trend convinced ZZ that there was a path forward for him as an aspiring rapper from New Delhi, and he decided to have a go at it in the music biz. So far, that determination has resulted in three albums — DEGENERATES and SUPERVILLAINZ in 2020, and GHOST in 2022 — and a series of new singles throughout 2023.
---
"A lot of those [first three] albums is just me fucking around, finding my sound, while still making dope shit, collaborating with people who I just absolutely love, and playing with themes," ZZ says. Some of those beloved individuals include Thorii, his South African friend and singer; and Lil Littlez, his cousin and member of ZZ's independent label, The 6am Collective.
"SUPERVILLAINZ was mostly just dark, moody trap shit with my boy Lil Littlez," ZZ details his discography. "And DEGENERATES was more an Afrobeats, dancehall pop-influenced kind of album that I did with Lil Littlez and Thorii…. [Meanwhile,] GHOSTZ was more of an accumulation of everything I've learned so far, you know what I mean. [The goal was to] just put those vibes in a cohesive, nice project."
The end result, ZZ hopes, will ultimately come down to just a grand old time for everyone who tunes in.
"I just want people to just have fun," he says. "To me, making this album was like me letting go of some introspective shit and doing some fun, let-go kind of shit. I don't want to think. I just want to have fun."
---
The follow-up material he's released throughout 2023 has largely been conceived in that same spirit, including his musical response to the "Barbie" movie and the single "did i hit it alright?", a laid-back collaboration with his friends and musical allies, Yacker and TIANA. Over some chill guitars and trap drums, ZZ can be heard flirting with his lady friend ("That tan that you got is so stunning. You 10 out of 10") and inviting her to come for a ride with him ("Baby, my reach is the stars. We can go far.")
"I produced that in literally 30 minutes," ZZ says of the song. "They were at my crib and we recorded that really quick, I'm not gonna lie. We made that in maybe less than three hours. It was more about getting reassurance, but in a sexy kind of way. We're still being saucy with it. This fits the vibe of my next album, which is coming out this summer."
The song's music video reflects that feel-free-to-try-this-at-home approach, given that it's comprised of camcorder footage from a recent romantic retreat in the Indian Ocean.
---
"I was going on a trip to Maldives with my girlfriend," ZZ explains. "And I was like, 'Shit, what if I just took a camcorder and did a video?' So, we did– why not, you know? I always liked the aesthetic of a camcorder. It's very raw and just feels timeless [when] compared to other forms of cinematography."
ZZ's dual passions for film and music are sure to be manifested in a series of imminent releases.
As the rapper continues to build his creative profile, he hopes that the hip-hop scene as a whole back in his native India will gain more widespread attention in the process.
"People need to shed some light on them because they're making some dope shit that people around the world aren't listening to but needs to be heard," ZZ says of his fellow Indian hip-hop artists. "There's so much music in India."
— —
— — — —
 © courtesy of the artist
:: Stream ZZ ::
---