Tears for Fears' seventh studio album 'The Tipping Point' haunts and inspires on the basis of how Roland Orzabal and Curt Smith reunited after decades of absence in providing profound new ways to contemplate the becoming of ourselves and how we can coexist in our personal relationships and the world at large. This is accomplished through an intimate exploration of experiences and perspectives on loss, grief, reconciliation, and empowerment in ways that electrify intense forms of reflection in life.

Stream: 'The Tipping Point' – Tears for Fears
---
It was on the common fairgrounds of yesteryear where one often heard the echoes of "Everybody Wants to Rule the World" in the days of an illustrious youth when the songs of Tears for Fears soared across the world. That was decades ago and our world is in a different place, what for the worse and the better amidst our continually challenging times. The global anthem of that song along with "Shout" dominated the 1980s airwaves, and their signature became known as those two tracks from their second album Songs from the Big Chair.
Beneath the bombastic and searing perfection of those two songs, there was also something much more intensive to be uncovered in the deep tracks on that second album. One only needs to sit in a dark and austere room and listen on repeat to "The Working Hour" or "I Believe," and in going back to the enchanting first LP — The Hurting, which is a intimate examination of existential dilemmas within the self and in coming to terms with being in the world, which as Roland Orzabal has stated, the album revolves around the "difficulties of adolescence."
The song "Mad World" has transcended throughout time and generations, which is equally the case for "Head over Heels" in its lingering evocativeness. It is beguiling to consider how they accomplished this in the beginning from their young and vulnerable age in both being twenty-one on their first album in 1983, and how their music continues to capture the human experience.
---
Roland Orzabal and Curt Smith recently spoke with Apple Music's Zane Lowe in an interview on February 23 in 2022, and Orzabal mentioned how the album Songs from the Big Chair was created within the climate and tensions of the Cold War, and for them "Shout" was a protest song in moving their music into a political arena. One is also compelled to consider how their new album The Tipping Point (released February 2022 via Concord Records) was created in another immensely challenging period in human life through the devastation of the global pandemic, sustained forms of gender inequality, racial inequities, social disparities, and perpetual conflict and suffering that haunt the panorama of our existence.
I remember when Tears for Fears promised us a brighter future in making us engage and reflect more meaningfully on the shape and sense of our lives.
I had the fortune of seeing Tears for Fears live at the Auditorio Nacional in Mexico City on September 22nd in 2011 in a captivating concert in the deep of night amidst the splendor of Polanco, where I had an early dinner at the Italian restaurant Non Solo accompanied with pre-concert drinks at Karisma which was literally across the street from the venue. The vibe of Polanco was always brilliant in lending a saturating ambience to a remarkable concert by Tears in which they played within the homespun illustrious youth of their own lives.
Eleven years after that concert The Tipping Point has landed, and it is a remarkable artistic achievement, after the sallow and uninspiring 2004 album Everybody Loves a Happy Ending. Before that unfulfilling reunion, Curt Smith had departed from Tears for Fears in 1991, as Roland Orzabal continued the band as the sole embodiment and released two very different, slightly off-kilter, yet captivating albums in their own right with Elemental and Raoul and the Kings of Spain. These albums were certainly not the kind of crystalline and mesmerizing pop that was created within The Hurting and Songs from the Big Chair.
It was clearly evident that when they were able to come together as simply two humans in a room without a camaraderie of producers and hit songwriters — only themselves and two acoustic guitars, they could then inspire magic from each other. Smith and Orzabal are magnificent when they are able to look past the pressures, expectations, and discrepancies in a duo and just create. That does certainly not come within its own immense weight as we know most notably in the British context through the fractured, short-lived, and amazing partnership of Morrissey and Marr of The Smiths — yet till this day this has not riddled the remarkable work of Gore and Gahan through Depeche Mode.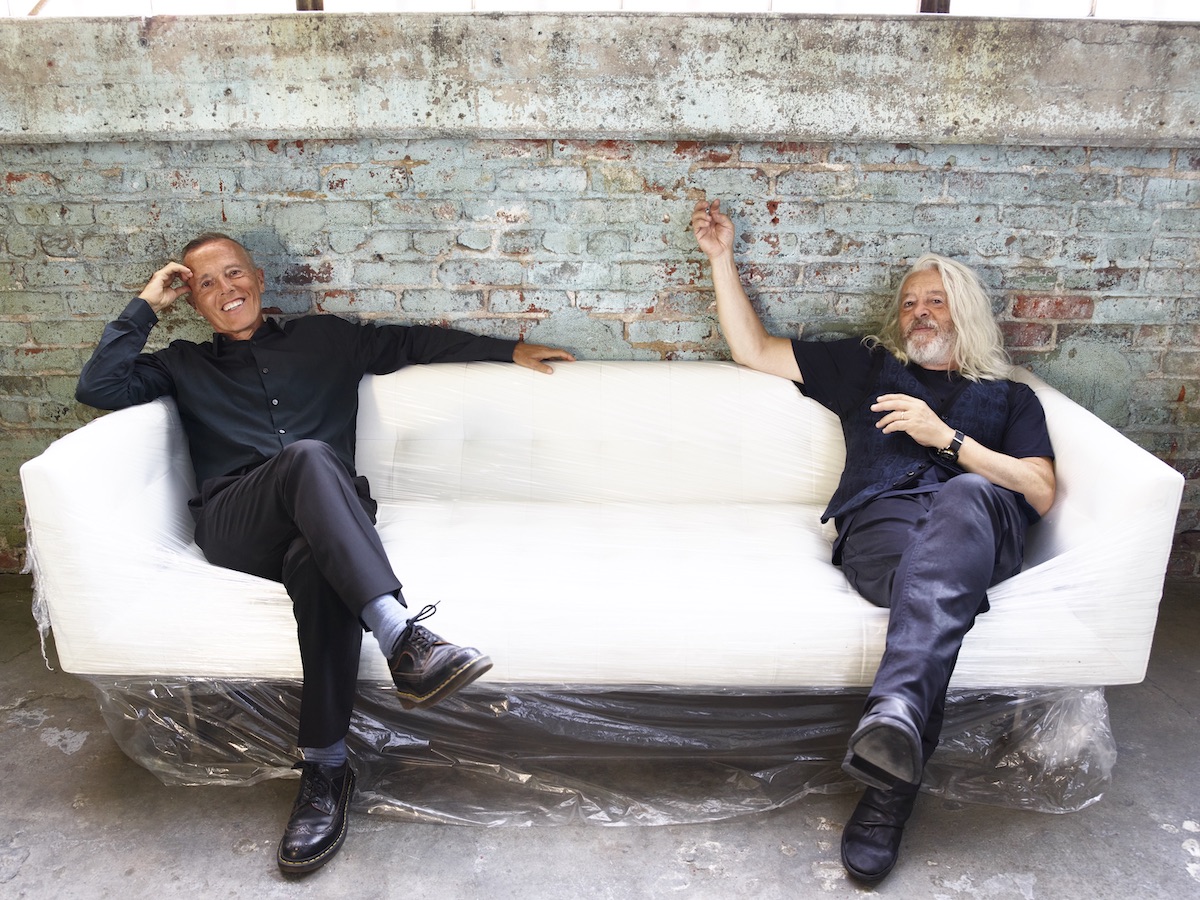 It is also no accident that The Tipping Point was released on February 25, 2022, as it was also Songs from the Big Chair that was released on another 25th of February way back when in 1985, and most certainly Smith and Orzabal have designated this new album as the organic successor in casting aside the apparition of the 2004 album — in essence this is their first and real new album in thirty-seven years. This is also referenced directly in the lyricism on the album's opening track, "No Small Thing":
"When I'm tired of the bright lights
When I'm tired of the wine
I'll go down to Wheal Mexico
To the depths of the mine
When I'm forty years older
When I'm wrinkled and wise
I will trade all my liberty
For that look in your eyes"
---
My fondest memories of Tears for Fears wind their way back to my college days as that was the soundtrack of one's own illustrious youth, and Tears have this uncanny ability to bring people together across racial, national, and cultural lines of separation in becoming a catalyst for friendship and love that transcends differences of borders and boundaries. While at an American college we all came together from countries around the world such as Pakistan, South Africa, Germany, Canada, Spain, Afghanistan, Nigeria, Argentina — and we would often celebrate throughout the night to Tears, and wind down at daylight with "Mad World" to "Memories Fade." Tears for Fears inspired a generation to live and think differently and the lingering affects of their music has propelled throughout the years across generations and in inspiring other contemporary artists that have sampled the music of Tears in their own creativity and vision.
Before the album's release, I had been listening to the song "The Tipping Point" for weeks, and what is most spectacular about this song are the stunning transitions which inspire different levels of listening and emotionally thinking about how Orzabal and Smith are moving through these different phases of life and experience that ultimately pivot upon the unknown element of our own ephemerality and how this can be encapsulated in the resilience of music.
---
In the album The Tipping Point, the level of musicianship and artistry is truly unparalleled on that level of deep creativity in pop music where it might have the initial veneer of immense popularity, yet in their music and lyricism there is always something much more significant and rare at hand. This is the kind of dedicated practice and originality that made The Hurting and Songs from the Big Chair so momentous and simultaneously wondrous as to how they explored the recesses and dark interiors of human experience. A pop song to them could begin with a simple idea and rhythm and at the end of that song you have explored the furthest regions of the mind as to what that holds in the innermost folds of your own imagination through how that initial rhythm became an altogether different and much more complex song and intention.
Someone once told me, "You know, we really don't feel the passing of years in a metaphysical way," and in this album Tears for Fears have gone beyond Songs from the Big Chair, wherein they have captured their illustrious youth in transcending years to exist out of time. One can only hope that the creation of this album inspires them to continue to conjure more majestic music that conveys the magic and musicality of their unique experience from the groundbreaking musical period of the 1980s, and how they have translated that into a riveting contemporary context in The Tipping Point.
As in all great LPs, there is the trajectory of a story, rather than an assemblage of misfit hits, as the story or narrative is an experience that enables the listener to reside within an ulterior expression of life, and that exact resonance of alterity can linger for years and often even decades in surrounding and impacting how you live your life. One can easily conjure the most significant albums and novels that have marked life and consciousness in ways that inspire one's own interior self, and perhaps those are held socially, or they remain within the interiority of being in your private self.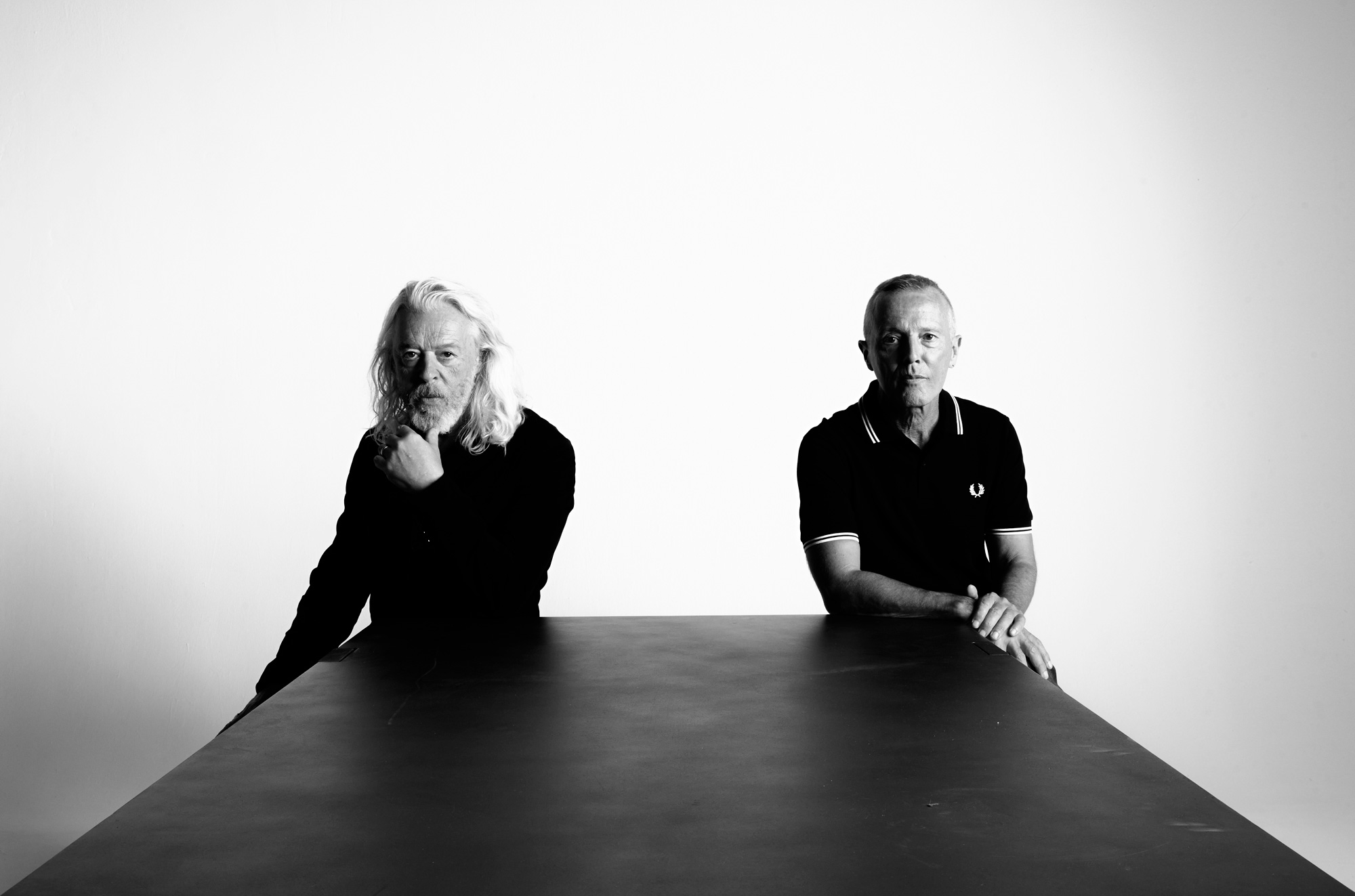 On The Tipping Point, the remarkable journey of Tears for Fears' creative rejuvenation is encapsulated within an immaculately produced album wherein the craftwork of Orzabal and Smith is so impeccable and innovative through their musical transitions that rapidly occur within each song, and how those exact movements portray a new dynamic in emotion and tonality. This is exquisitely captured in the existential treatise "The Tipping Point," and the momentous critique on patriarchy and gender inequality in "Break the Man." Those two songs were the leading two singles, and while those are marvelous, I remain even more captivated by other deeper tracks in the latter part of the LP.
"Master Plan" is an epiphany of musical structure, and within its content an irremediable lament on soured relationships, yet with a voice to the sky on how transcendence and healing can be fostered, and while revealing forms of emotion are also delicately at hand in "Rivers of Mercy" and "Stay" — from my perspective, the real highlight of this album is "End of Night" which is absolute pop perfection, and in this track Orzabal and Smith illustrate their own personal toil and triumph in how they demonstrate this to the world in regaining the integrity and vivacity of their own musical vision:
"Mistral came along just like a hurricane
Blew down all the walls and gave me life again
Turned the world around
Blinded me with sound
(And there's no other way)
Took my hand and led me through the labyrinth
Showed me all the sadness and the suffering
Tears she turned to joy
And through the wall of noise told me
No need to worry about the world (About the world)
You can't see the beauty for all the hurt (For all the hurt)
Turn the world around (Oh-oh-oh-oh)
Blind them with your sound
'Cause it's the end of night"
---
The end of night in this song is a clarion call for all of us to "turn the world around."
In this LP, Tears for Fears have poised a riveting artistic inquiry of personal loss and ephemerality within the realms of considering troubling personal and societal tensions that permeate the world today and how change is possible. Their seventh studio album The Tipping Point haunts and inspires on the basis of how Roland Orzabal and Curt Smith reunited after decades of absence in providing profound new ways to contemplate the becoming of ourselves and how we can coexist in our personal relationships and the world at large. This is accomplished through an intimate exploration of experiences and perspectives on loss, grief, reconciliation, and empowerment in ways that electrify intense forms of reflection in life.
I remain pondering how this album enables a better world amidst personal forms of rejuvenation. Tears for Fears mean even more to us now in this challenging world as they sing in the opening track of the LP that "freedom is no small thing," as we see in surging forms of conflict across the world and we have to figure in how to be our best ourselves to each other in reaching across borders of being and living in making our global experience a better place for everyone.
— —
— — — —
? © Frank W. Ockenfels
:: Stream Tears for Fears ::
---