Buoyant and bold, Emily Blue's beautiful third album 'The Afterlove' is a smoldering indie pop record built on self-love and human connection, grief and growth, reflection and reckoning.
Stream: "7 Minutes" – Emily Blue
---
I think in 'The Afterlove,' I remembered why music is a therapeutic, healing space. I truly hope that it can provide some danceable, cleansing energy for everyone who listens.
Certain music has that magic spark – the ability to sweep us off our feet and whisk us into a whole new world.
In the case of Emily Blue's third album, that world is brimming with bright colors and warm, sweet sounds; with emotions that light a fire inside, and grooves that keep us up all day and moving all night. Buoyant and bold, Blue's intimate The Afterlove is a revelrous, smoldering indie pop record built on self-love and human connection, grief and growth, reflection and reckoning. You'll sing, you'll dance, you'll cry your heart out, and above everything, at the end of it all you'll feel a little bit better about yourself and your surroundings. After all, The Afterlove isn't about "survival"; it's about perseverance, inner strength, and soaring in the face of pain, loss, and heartbreak.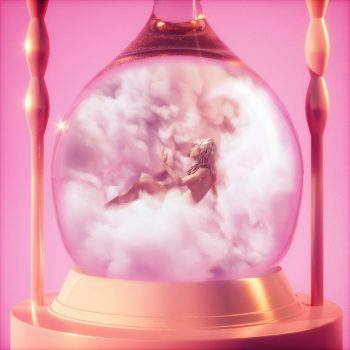 We're texting like we're dating
But at the party you barely look my way
It shouldn't be complicated
Electric currents and basic chemistry
When I'm close to you, I know you feel it
Just you and me, yeah
So let me prove it
Let me show you how I'd get to know you
'Cause I've been waiting
To give you 7 minutes in heaven
To make this moment feel like forever
To taste your bubblegum
I've been praying
To give you 7 minutes in heaven
We'll turn thе closet into a new dimension

It's a space of sonic euphoria, but sometimes bliss comes at a high price.
To know true joy is to know real grief. Released January 14, 2022, The Afterlove arrives at the top of this year as Atwood artist-to-watch Emily Blue's highly anticipated, achingly emotive third LP. Following 2018's *69 and a string of intoxicating singles littered across the past three years, Blue's new record highlights her most recent headfirst and full-body dive into the dance pop sounds and stylings of the 1980s – an aesthetic embraced in recent years by mainstream contemporaries like Carly Rae Jepsen and MUNA.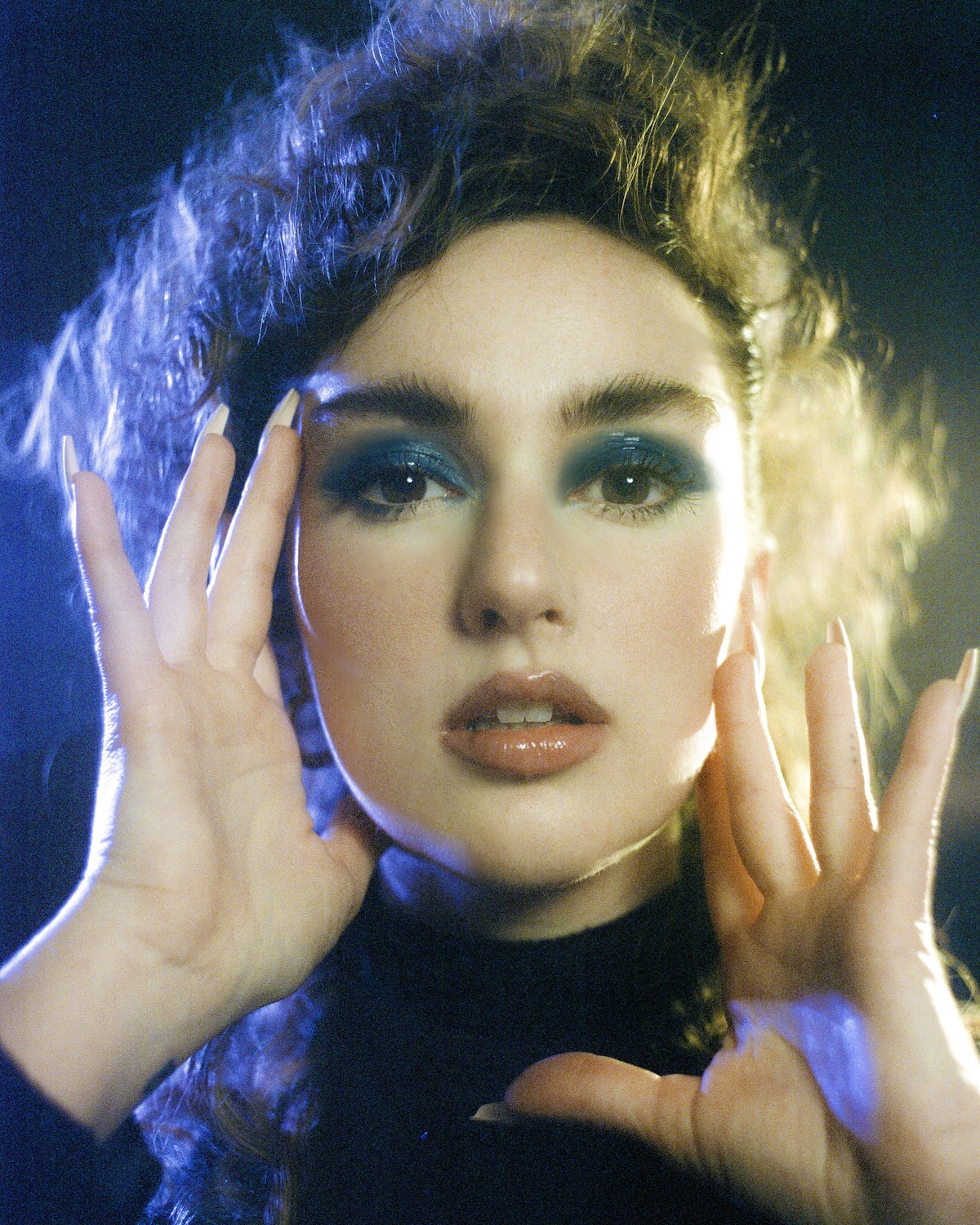 "This record is definitely my biggest and longest undertaking as an artist," Blue tells Atwood Magazine. "I started it with my friend Max Perenchio, who produced almost all my music before he passed away in 2020. After he passed, I had to finish writing and producing The Afterlove in the isolation of my apartment during quarantine. Throughout making this record I learned so much about self-love, loss, grief, and also explored my own identity through the music. It was a lot to unpack!"
Much has change for Blue since her sexually liberated and freeing *69 album. "I'm not sure I even relate to my last LP," she reflects. "Not to knock it, but I'm just an entirely different person now. I've survived a pandemic and the death of someone close to me. With such struggle I feel like I must survive anything, and have to use my platform extremely authentically. *69 was like me playing with splatter paint and seeing what stuck; being a little reckless and fun and spastic in energy, which I think there is a time and place for. I love that record but I think in The Afterlove, I remembered why music is a therapeutic, healing space. I truly hope that it can provide some danceable, cleansing energy for everyone who listens."
"I think people will really get to know me with this record," she continues. "I think they'll also see the growth because I put so, so much time into the songs, the actual vocal takes, the instrumentation, etc. My dad even said "Wow, Emily your voice sounds so much more mature on this record," and I think he's right. With this record I feel like I've revealed more of who I am, and I had so much creative control. I cry almost every time I think about it finally being out in the world because it's been such a turning point for me, both in hurting and healing."
Let me tell you what I really want
But you gotta listen close
Baby, don't keep me waiting
Riding on a rainbow, bless me like an angel
Take me over the sunset
A hypnagogic phantom
Tripping when we're dancing
I lose my breath when you're next to me
And just one look is ecstasy
But I just can't tell you how I feel inside
So I will
See you in my dreams
When every touch is like a shooting star
I'll see you in my dreams
When every kiss is glowing in the dark
I never wanna wake up
I'll see you in my dreams
---
The Afterlove owes its name to Blue's longtime collaborator and close friend Max Perenchio, whose influence and lively spirit can be felt throughout its 30-minute run. "Max actually came up with this [name]," she explains. "I remember we were searching for that PERFECT hook line, and after taking a little break he just walked back into the studio and shouted out 'we're living in the Afterlove.' To me, it's extra special since we worked on that concept together. It symbolizes the place emotionally, maybe even metaphysically, that we go when we are experiencing loss."
The album's singles are illuminating – and while they don't necessarily tell the record's full story, they're the perfect stepping stones to understanding and appreciating The Afterlove in its entirety. Blue introduced this new era last Valentine's Day with "7 Minutes," The Afterlove's radiant opening track. An irresistible ode to love full of big, buoyant melodies and a beautifully unapologetic, expressive energy, "7 Minutes" basks in the euphoria of intimate connection. It's a dream come to life in song, capturing a bit of that "real life magic" we wrote about previously: "I wanted to create something heavenly, danceable, and all-around very queer," she shared upon the track's initial release. "In many ways, this song subverts being in the 'closet' and turns it into a magical place."
The album's other two singles – "See U in My Dreams" and the effervescent title track – further showcase Blue's breathtaking vocal talents and undeniable melodic charm, with the latter song ("The Afterlove") hailed as "a buoyant, poignant upheaval of intimate feeling" and "cinematic brooding at its finest: A song full of longing and lingering love, embroiled in that posthumous space between breakup and healing."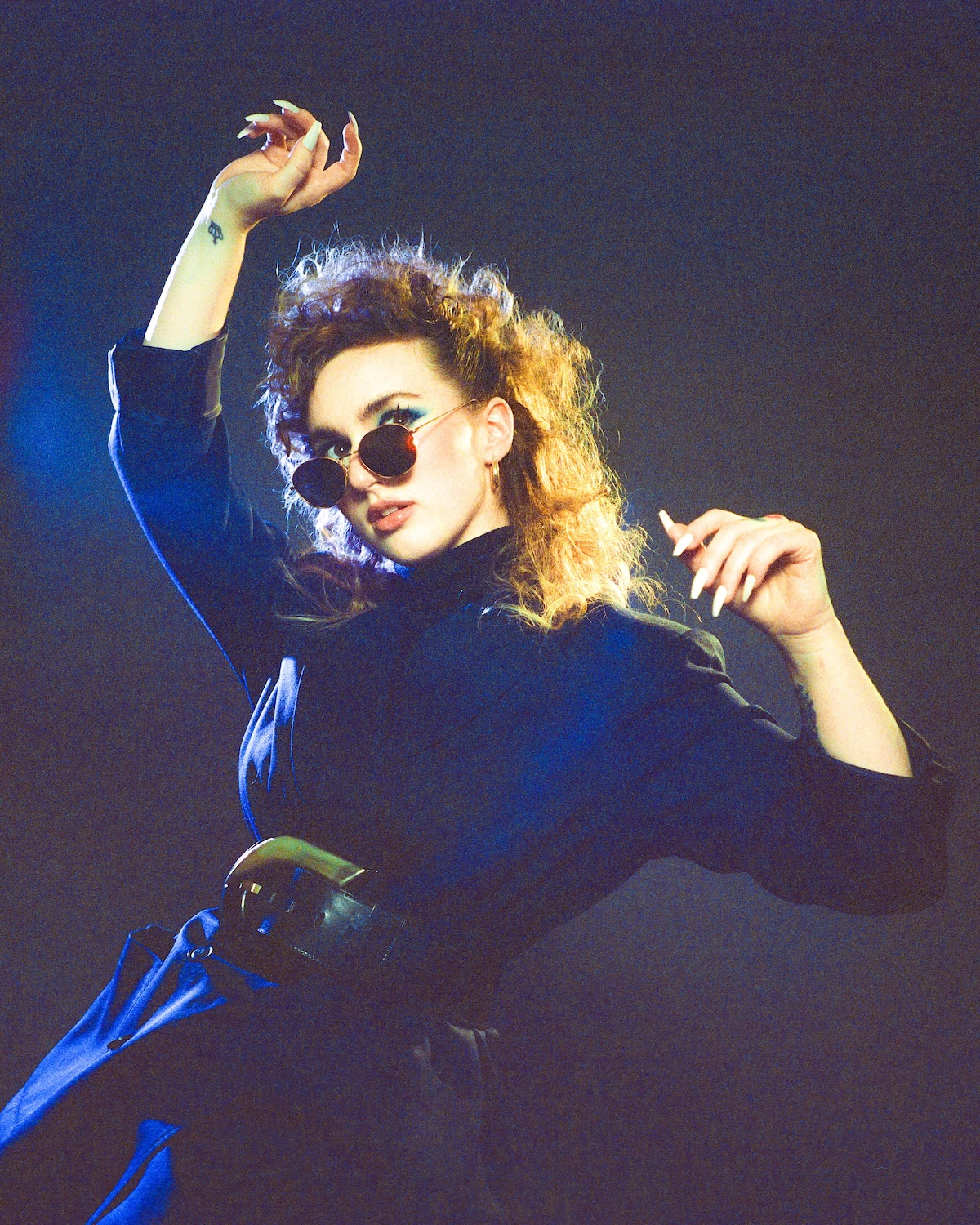 Needless to say, the Chicago-based artist struck gold on this album – and those songs are just the tip of the iceberg.
"Obviously I love the 1980s, which I think is the stylistic thread that knits together all the songs," Blue says of her vision for the album. "However, I think I went through a strong transition in both my confidence and artistic choices throughout the course of The Afterlove. What started off as bubblegum became a little darker, edgier, and matured. I think you can really hear the diversity in the second half of the record. Songs like 'San Junipero' and 'SayAPrayer' have super different vocal stylings and production that I hadn't done before. There's some dreamy elements alongside more edgy, crusty sounds. I really tried to flex all my muscles here, especially since I co-produced many of the tracks, which is a new milestone for me."
Blue says her '80s-inspired sound, and the music that brings those feelings to life, developed both organically and with intention. "Obviously I wanted it to be as cohesive as possible while letting all the tracks breathe. I'd say my breakthrough moments as an artist occurred when making 'San Junipero' and also 'When Your Candle Goes Out.' 'San Jun' represents maximalism to me, a huge collaboration between 3 producers (myself, Augustine Rampolla, and Joey Meland), and 'When Your Candle Goes Out' is the most stripped song I've released in my career as Emily Blue. Learning to be self-assured when putting together or stripping down tracks has been a really valuable exercise."
We're standing by the shore
The stars are watching over us
I gotta let you know
That I
I wanna ask you to dance, dance with me
I want the touch of your hand, don't let me go
Can I keep all your love?
We'll be in paradise
We can be forever in San Junipero
Driving through San Junipero
Feeling free
You know I die every moment you're near to me
And if you want me to move
Take my hand, pull me in
And let's go
Cuz I'd follow you to the moon
Lucid dream til we never wake up
---
Blue also cites the dreamy, tender "San Junipero" as one of her personal highlights on a record full of memorable and meaningful moments.
"'San Junipero' is one of my favorites simply because I was brave enough to make a song over three minutes long," Blue laughs. "I love the journey the song takes and I had such fun drawing from my favorite episode of Black Mirror. It's about this lesbian couple that lives eternally in a simulation, and the '80s vibe is iconic too. I had a blast making it with my friends Augustine and Joey and it was a fun challenge getting our styles to meld."
As a lyrically forward artist, Blue adds a few of her favorite lyrics from the album as well:
"A diamond ring, a silver knife, didn't know which would take my life. Prisoner of love, holding onto you" – "Me Without U"
"Dying laughing on your floor, 7 AM in the winter, your cigarette smell on my coat, I wish it stayed a little longer" – "When Your Candle Goes Out"
"I'd follow you to the moon, lucid dream til we never wake up" – "San Junipero"
Beautifully (bitter)sweet and gorgeously gutting, The Afterlove is a truly magical and wondrous musical journey.
Whether you're longing to leave it all behind on the dance floor (or your living room!), dwelling in the depths of grief or reeling in the throes of passion, Emily Blue's music will soothe, inspire, and excite. It's a record of movement and embracing life's full pendulum swings – recognizing that, high or low, good or bad, you're here and you know it. It's good to be alive; to be able to feel all these feelings, even if they break us down and eat us up sometimes.
"I hope this album heals people, and gets stuck in their heads," Blue shares. "It certainly heals me to have made it. This record also helps me reconnect with the loved ones I have lost, or the people I missed throughout the two-year span of a COVID nightmare."
Experience the full record via our below stream, and peek inside Emily Blue's The Afterlove with Atwood Magazine as the artist goes track-by-track through the music and lyrics of her third album!
'The Afterlove' symbolizes the place emotionally, maybe even metaphysically, that we go when we are experiencing loss.
— —
Stream: 'The Afterlove' – Emily Blue
:: Inside The Afterlove ::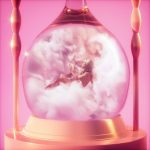 — —
7 Minutes
Produced by Max Perenchio and Emily Blue
Such a blast to make. We were going for bubble-gum, Carly Rae Jepson, Tears for Fears. Making this music video was my queer 80s-prom dream come to life!
See U In My Dreams
Produced by Max Perenchio
When we play this one live we do an absurd percussion breakdown at the end, and it's such a jam for everyone in the band.One of the most danceable for sure, definitely gives off psychedelic disco vibes. I think this one allowed me to get really wacky with the lyrics, and Max had the most fun producing this one I'm sure.
The Afterlove
Produced by Max Perenchio
Obviously I'm obsessed with Pat Benetar, and you can really tell with those huge 80s snares. This one was a blast to record because I got to belt to my heart's content.
Me Without U
Produced by Joey Meland and Emily Blue
This one is about getting out of a toxic relationship and learning to love yourself. I think it's a really powerful, clubby track that anyone can relate to. I was thinking about my boundaries and my journey as an individual, and I think this song helped me prioritize that.
San Junipero
Produced by Augustine Rampolla, Emily Blue, Joey Meland
Inspired by my favorite episode of Black Mirror, San Junipero of course! I was pulling directly from the visuals, the plot, and the message of that story which is all about diving headfirst into true love. It also involves cool sci-fi details like simulations and technology, and I think the outro captures that glitchiness perfectly.
SayAPrayer
Produced by Shubu, Vocal Production by Emily Blue
I wanted to draw from Madonna's "Like A Prayer" in that I wanted something angelic and pure. But what ended up happening is this completely badass, angular dance track that almost reminds me of Sandstorm at the end? It's all about bringing new love and romance into your life, but with unapologetic confidence.
Interlude
Produced by Emily Blue
A cute little track to tie in all the textures from the album. I wanted it to feel like you woke up in The Afterlove as a physical space, seeing the sand dunes, clouds, pinks and purples. . . To me it reminds me of Bon Iver a little bit in the vocoder / vocal processing.
Floating
Produced by Harry Baymiller
If my followers don't already know I am obsessed with Sadé. I wanted a pure vibe track pulling from that era that you could play to seduce your crush, or on a night drive solo. I honestly could listen to this track on repeat while I get ready for a night out. Gets you in your sensual space!
When Your Candle Goes Out
Produced by Joey Meland, vocal production by Emily Blue
I wrote this the week Max passed away. It was painful for me to write but the reward definitely happened at Lincoln Hall when the audience put their phones away and allowed me to share it in his remembrance. I wanted something that captured how special he was to me, what he taught me about life, and honored his memory.
— —
— — — —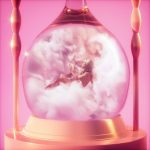 ? © Kirsten Barnett
:: Stream Emily Blue ::
---