Overcome with disconnect, Ever More Nest's debut single "Major Tom" is a calm folk song worn down by the times, struggling to find an anchor to hold in this stormy modern age.
— —
This vast world has a sinister way of alienating us; of making individuals feel like castaways adrift in a sea of disenchantment, cynicism and ignorance. Indeed, life is full of pain and darkness, evil and hate – from resource-driven wars and global crises, to separating parents from their own children and deporting them in the supposed "land of the free," to insufficient aid and humanitarian responses to catastrophes like Hurricanes Irma, Harvey, and Maria just last year… it's easy to lose hope in an increasingly unstable, seemingly undone world.
Overcome with disconnect, Ever More Nest's debut single "Major Tom" is a calm folk song worn down by the times, struggling to find an anchor to hold in this stormy modern age.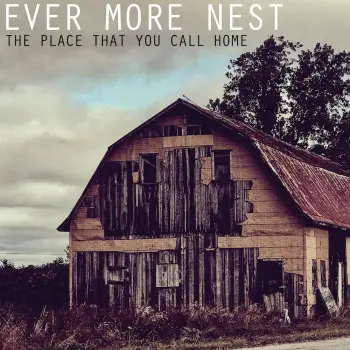 Sometimes we listen when we pray.
Sometimes we don't have words to say.
They say god speaks in mysterious ways.
I just shut my mouth
and watch the ocean waves.
Your lips are cruel when they kiss.
I work my way like Sisyphus.
But you rule this rock with an iron fist.
It don't matter much to me,
I kinda like it like this.
Atwood Magazine is proud to be premiering "Major Tom," the debut song from Ever More Nest and lead single off her upcoming debut album, The Place That You Call Home (produced by Neilson Hubbard, independently out October 2018). The new, Kickstarter-funded project from New Orleans songwriter Kelcy Mae, Ever More Nest marries folk and Americana elements with heartfelt grit and ambient sensibilities. She's not quite Gregory Alan Isakov, but she certainly leans in that direction: Poetic, intimate lyrics and sweet, lilting melodies carry us through songs rife with the pain and passion of human experience.
"'Major Tom' was one of those songs that practically wrote itself," recalls Ever More Nest in conversation with Atwood Magazine. "It was November 2016, right after an unimaginable presidential election season. I was pretty consumed with the negative energy stirred by that event while also wrestling some personal demons. I felt lost, disconnected, and out of control—like Bowie's Major Tom, just floating alone out in space. But with this song, a sort of peace fell over me—the realization that no, I don't have control, but that's okay. Sometimes the answer is in letting go."
It is, of course, a luxury to let go – a privilege, even. When there's a corrupt machine spreading prejudice and xenophobia, you don't run from it and drift away – you stand strong and fight it. But these words are far easier said than done, especially to the majority of folks just trying live their lives in quiet harmony with the surrounding world. You read a jarring headling – and what do you do? Retweet it?! Adding a voice to the already-chaotic ecosystem feels detrimental, and can seem about as ineffective as unplugging and letting go. Perhaps we all just need a moment to regroup and be by ourselves; to synthesize the gravity of things, and soak in the state of the world.
I know nothin' but what I know.
This world done lost me
a long time ago.
I feel like Major Tom.
I feel like Major Tom, out of control.
So I search the stars for a sign.
I'm askin' questions all the time.
But this world, it's a circle,
no it ain't no line.
And I'm back where I started
but I'm doing alright.
Yeah, I'm back where I started
but I'm doing alright.
Ever More Nest explains, "In many ways, the whole record is about searching for answers, finding myself, learning lessons and also learning limits. I think "Major Tom" and [unreleased song] "Unraveling" are perhaps the most expressive of that inner journey. The last few years of my life have been some of the most trying, and not because anything particularly bad happened — it was more like that feeling you have when you're dreaming, and you suddenly can't move or speak. It was like my wheels were spinning, but I was stuck in the mud. Learning to let go was hugely helpful. When a song writes itself in just a few minutes, that's a gift from the universe. Songs hardly ever come that easy, so it's important you pay attention to what they're teaching you."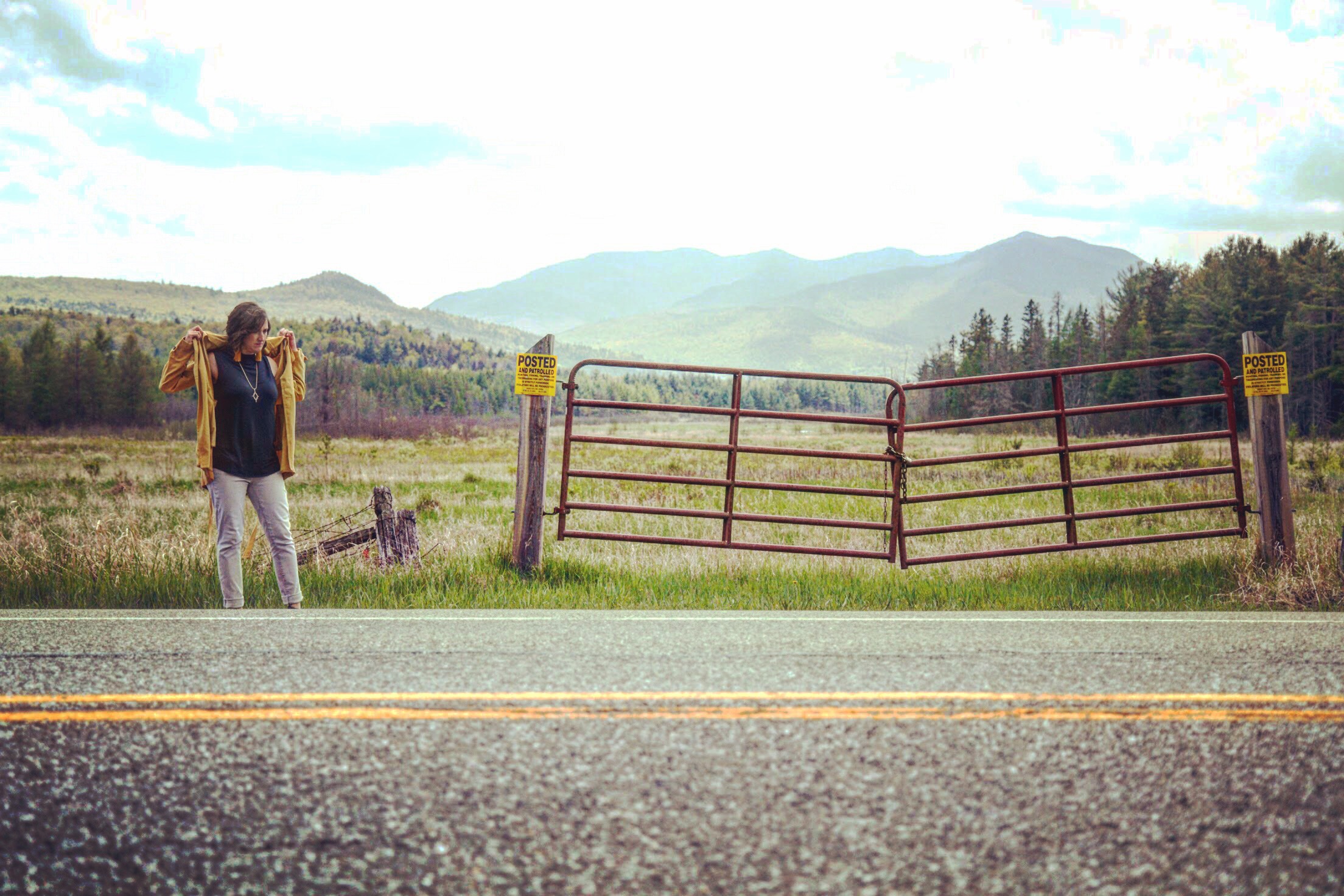 Maybe it's not so bad to let go after all – so long as you're letting go, in order to come back down to Earth… That place that we call home. We can all learn an important lesson from Ever More Nest's grounding debut: As we watch camcorder-captured flashes of Kelcy Mae's life flow through her poignant music video, we remember that our world is as multifaceted as each and every one of us. Life is volatile, yet it's also quite stable – it's a circle, not a line. You can figure out where you fit into the current cycle, without worrying where you once were before or where you're heading after. Let go, and come back stronger than ever.
Ever More Nest's debut album The Place That You Call Home is out October 2018.
Stream: "Major Tom" – Ever More Nest
---
— — — —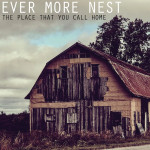 ? © Summer Dorr
:: Stream Kelcy Mae ::