New York trio Today's Outfit dive into their sonically charged debut EP 'Your Perfect Self,' a spirited critique of the social media age soaked in a dreamy and feverish new wave sound.

Stream: "On Fire" – Today's Outfit
---
We've all got strong feelings about social media; some of us love it, others hate it, but most of us are on it in some form or fashion. The digital town squares of the 21st Century have connected us like never before, bringing together those near and far, from all walks of life. The opportunities are seemingly endless, and yet at the same time, those same vessels of connection have created new kinds of disconnect and tension, skewing our self-perceptions and understandings of our own lives as we compare them to those we see projected from others. Platforms like Instagram and Facebook are responsible for further reinforcing toxic standards of beauty in young women and men; for contributing to the mental health issues of an entire generation; for becoming breeding cells for extremism; and more.
Love it or hate it, "social media" is a loaded subject, with a lot to talk about no matter where you stand. That's what makes Your Perfect Self such a compelling listen: The debut EP from Today's Outfit doesn't seek to outwardly persuade its audience one way or another, though it's admittedly hard to ignore some of the band's more compelling arguments for at least a re-think. Sonically charged and emotionally nuanced, Your Perfect Self is a spirited critique of the social media age soaked in a dreamy, feverish new wave sound.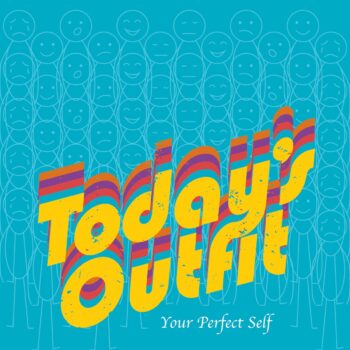 In love, star struck
It's twice for my heart
To show you how I feel
To show you that it's real
A face full of hearts
Fingertips find the sparkles
This is my love and it's real
It's my love that I feel
My love is strong
Fact it's a fire
My love is on
Hands up, hallelujah
– "On Fire," Today's Outfit
Independently released July 15, 2022, Your Perfect Self 's songs remain as provocative today as they were a year ago. One could even argue that a record like this is needed all the more urgently now that the landscape has broadened, with new platforms like BeReal, Mastodon, and the Instagram-powered Threads offering a glimmer of hope for a thoughtful review of what these tools bring to our lives; how they simultaneously enrich and decay our daily lived experiences.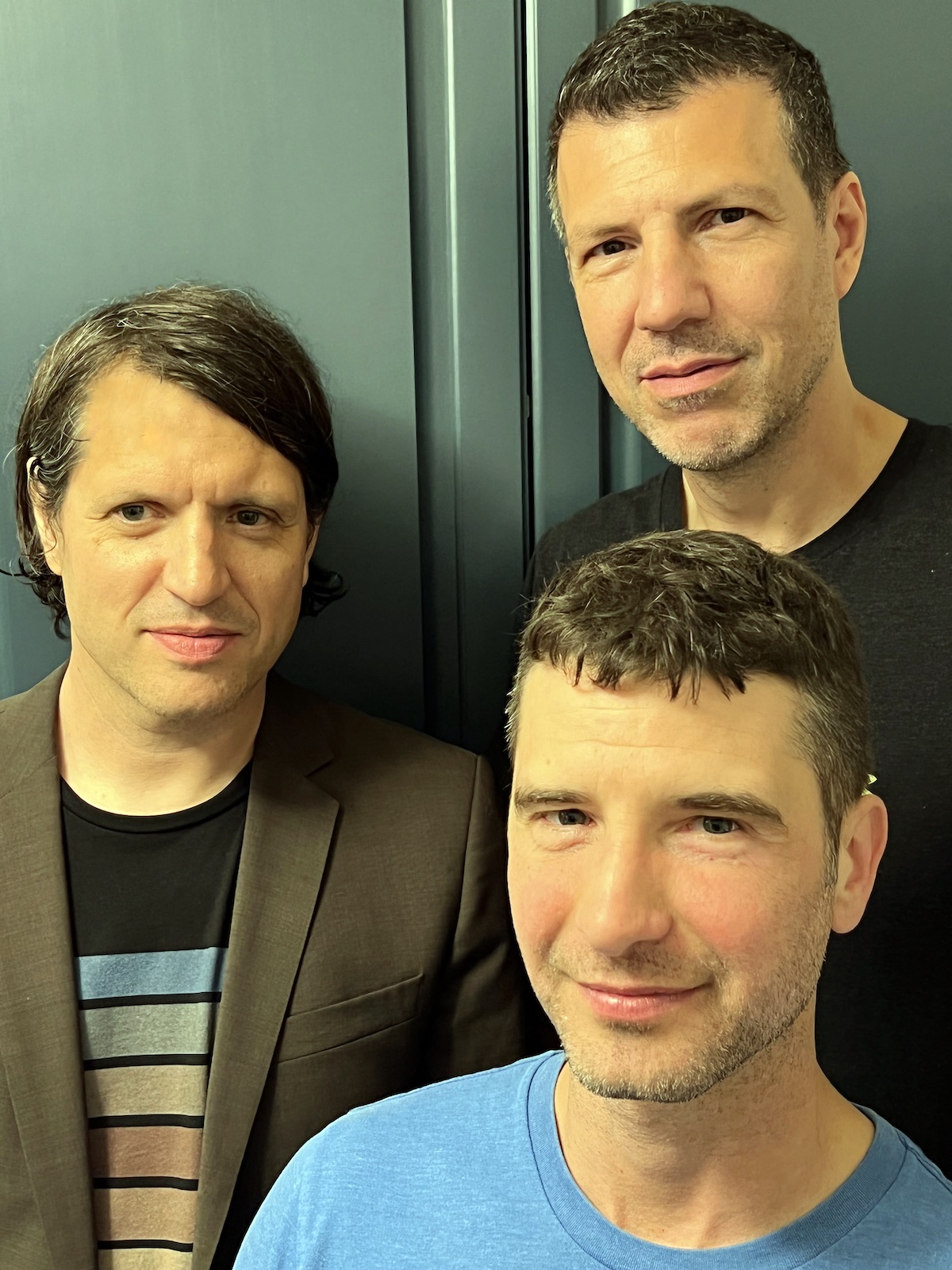 Formed in Pelham, New York (ten miles north of Midtown Manhattan) during the height of the COVID-19 pandemic and comprised of singer/keyboardist Andrew Wood, bass guitarist Mark Garufi, and percussionist Grant Zacharias, Today's Outfit made their live debut in 2021 and their digital one in 2022, delivering a refreshing dose of attitude and conviction alongside their heavily '80s-inspired indie rock sound. Their five-track EP feels raw, yet polished, its songs full of energy and emotion as the trio pontificate on what it means to be "online" in the 2020s – exploring everything from mainstream movements, to the internet's darkest fringes.
Judgmental eyes despise
Though pleasure's derived from an open mind
Can't reason with a guy who lives a life of denial
Discourse is shunned
Searching for clues, taking cues from Q
Patriotic fools follow their own rules
How can you lose if you always refuse?
This course has run
– "Extremism," Today's Outfit
"The songs are about social media for the most part, each of them looking at our uneasy attachment to it from a different perspective," Andrew Wood tells Atwood Magazine. "So in this context the songs pretty much speak for themselves — "Follow Me" is a desperate cry for attention, in "On Fire" the narrator experiences infatuation with an influencer from their own place of isolation, and so on. Maybe there's nothing to say about social media that hasn't already been discussed to death; Arcade Fire for example has been panned by some for tackling the subject, and I'm sure the social media companies must love that. But even if it's beating a dead horse, we should keep beating it because of its continued harmful effects."
---
For Wood – the former frontman of Brooklyn-based indie rock band Bridges and Powerlines (Atwood Magazine premiered two of their songs back in 2016) – this EP, and in fact this entire project, feels like a long time coming.
"I think it was Radiohead that said every record they make is a response or reaction to the last one, and I've found that to be true for me as well," he says. "I put out a solo album in 2020 that I labored over for a year mostly at home and some in the studio. This time I was determined to take the opposite approach. I didn't want another record that sounded like it was recorded in a bedroom. I wanted to do it fast, I wanted it to have a live band feel and I wanted it to rock. We did it all at the Loft Studios in Westchester, New York, with a pro engineer, Al Hemberger, who has recorded artists like Rihanna, and a very creative producer, Matt Dean. Ultimately it took longer than we planned—it always does as you get into it and the ideas flow—but in general we stuck with the approach."
He adds, "In my band Bridges and Powerlines we always referenced perfect three minute pop songs and '90s college rock in our influences, so of course with Today's Outfit I was happy to try something completely different. For instance, you've never heard me play an actual keyboard solo on a record in the past. To have solos of any kind is pretty alien to me, but I'm loving diving back into classic rock with the epic guitar and keyboard instrumentals, and then weaving in the '80s Goth and New Wave sounds on top of that. Our bassist Mark Garufi plays these giant solos on a six, seven and sometimes ten string bass guitar! Some of the tracks are lengthier and even jammier than I'm used to, and the new stuff we've been writing since the five on this EP are continuing in that direction. Jam bands have always been anathema to me, but I guess I'm not allowed to say that anymore."
The EP's title, Your Perfect Self, is very much a reference to the highlight reels often projected into the digital space.
Wood pulled the language from the final track "Anonym."
"[It] really encapsulates what the record is about," he observes. "That highly curated version of yourself that you share across your social media accounts. But that song is also about the dark side of presenting yourself in such a way. As an example, some of the lyrics get into the reports that came out last year about Instagram causing or contributing to serious mental health issues among teenagers, and how Facebook knew about it from their own research."
Do they like you yet? Are you feeling good?
Keeping up with the conversations you should?
Have you got enough following friends?
It's been a minute since the last time you checked
It never ends
Collect the best moments of your life
Compare yourself to the ones who live the best of times
They got the bodies, the filters fit for adoring
Perfect lives everyone likes more than yours
Feeling it all fall down again
– "Anonym," Today's Outfit
---
Visceral and unrelenting, "Anonym" is an easy favorite for audience and band members alike, its sinewy grooves combining with Wood's emotional vocal performance to create an intoxicating force. Yet from the radiant riffs and hushed delivery of "Follow Me" to the hypnotic warmth and brooding mood of "On Fire" and beyond, every track earns its place on this brief but mighty twenty-one minute record – the music offering a soothing, at times stirring backdrop to Wood's heated sermons.
Drummer Grant Zacharias cites the second verse of "Anonym," the call and response of the guitars and keyboards during the "Follow Me" bridge, and the dueling solos in "Extremism" as some of his own personal highlights.
"For me, my favorite lyrics are within 'Anonym," he adds. "Andrew's creativity on this song (e.g., "suicide is a side-effect…but wait!…from the surveys, only 1 and 3 may ideate.." and "They got the bodies, the filters fit for adoring…perfect lives everyone likes more than yours…") are, in my opinion, the true lyrical highlight and an excellent way to end the EP and its inherent themes of the downfalls of social media. Additional one-liners of note for me include the biting irony in "I need an audience for all my ideas and hollow dreams!" in 'Follow Me' as well as the catchiness of the hook "fear…the ris…ing sun!' in 'A Reckoning.' Finally, Andrew's rearranging of some rhyming couplets I put together for 'Extremism' really turned out well (e.g., 'Discourse is shunned! This course has run…')"
Again, you don't have to come away from this music ready to power down your Facebook page and disconnect from the Twitters and Instagrams of the world.
The goal is not to destroy and discard these tools, but rather, to rethink how we use them, what they're here for, and how we as a society can better equip ourselves to deal with their negative impacts.
"I would like to see a re-evaluation of social media particularly in our younger generation," the band's Mark Garufi admits. "I think what we've seen so far with Facebook and Instagram is a good version 1.0 so to speak, but I'd like to see a future iteration where it fits better and in a healthier way into peoples' lives than it currently does."
Yet the reinvention of social media is not the only goal of this nascent indie rock band.
"From a purely musical approach, I've learned a lot, as this is the first rock trio I've been a part of," Garufi beams. "I used to be in a jazz trio, and I deeply appreciated how much room each member had to explore, tug on rhythms, and add improvised details and counterpoints, all without losing the direction of the music. Today's Outfit achieving that as a rock trio, particularly with no "guitar player," has been really rewarding. I think for bass players we often see ourselves as that supportive background role and we don't explore our melodic middle and upper range voices enough."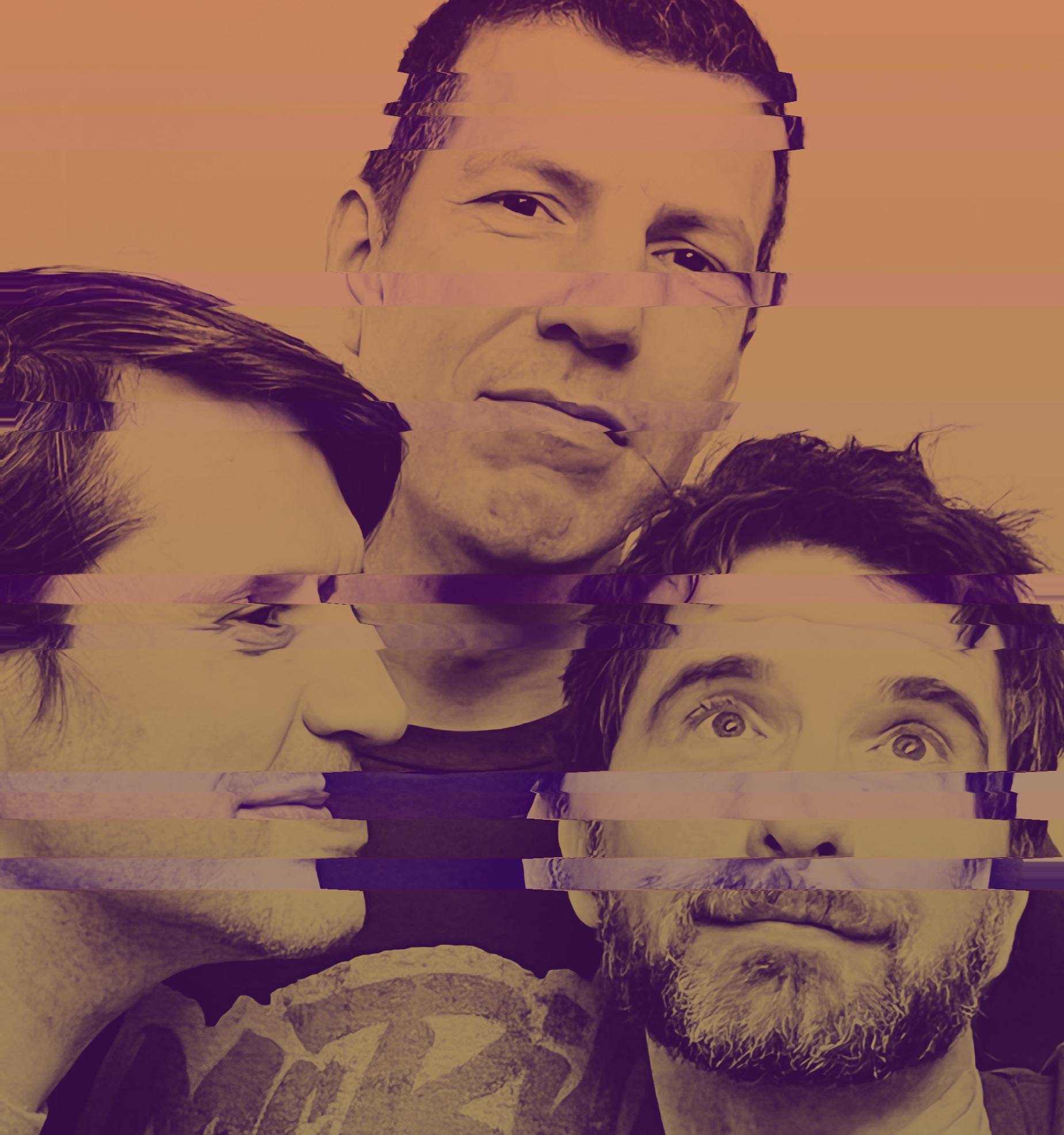 You could try to get away with calling Today's Outfit a trio of curmudgeons, wailing about all the problems with today's shine new things.
But you'd be wrong in so many ways: This trio of curmudgeons is bringing a refreshing depth of musicality, of lyricism, and of unbridled passion to the indie rock scene, reviving the "new wave" sound to deliver a dynamic and drama-fueled dalliance. All told, these five songs hit hard, leaving a lasting impression on the ears, mind, and heart. Hopefully they can serve as a sort of blueprint as Today's Outfit continue their musical journey onward and upward.
Experience the full record via our below stream, and peek inside Today's Outfit's Your Perfect Self EP with Atwood Magazine as the New York trio takes us track-by-track through the music and lyrics of their debut EP!
— —
Stream: 'Your Perfect Self' – Today's Outfit
:: Inside Your Perfect Self ::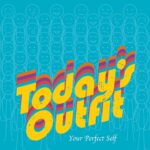 — —
Follow Me
Andrew Wood: I'm always hearing a great idea in a song and saying I want to use that idea one day. Here, I took inspiration both from David Bowie's "Heroes"—I love when the vocal shoots up an octave for the second part of the song—and also a song by a noise rock band called Women I was really into over a decade ago. They have an amazing track called "Shaking Hand" where the second half switches to this beautifully sweet, repeating guitar phrase, all instrumental, and I wanted to try an approach like that here. Anyone reading this should listen to that song if they've never heard it.
On Fire
Andrew Wood: I've said before that this song is a kind of "Every Breath You Take" for the Instagram age. It sounds like it might be a love song on a casual listen, but if you listen more closely you realize it's really about online stalking and obsession. Some of the lyrics are even written in emojis.
Extremism
Grant Zacharias: This track originated with me noodling on the piano, and it ended up turning into the EP's lengthiest overture. The tune was tweaked up until the time it was recorded, giving it an experimental feel. The lyrics comment on the current state of world affairs and how peoples' polarized viewpoints severely hinder productive dialogue on controversial topics.
A Reckoning
Andrew Wood: This is the first song we ever wrote, back when we were just sort of trying this out. The way this band formed was that I was offered a spot in a festival called Toonerville, headlined by The Verve Pipe and Fastball, and I felt I needed a full band to pull it off. I had another band, Bridges and Powerlines, but we kind of went on hiatus during and at least partly because of the pandemic. So I asked my friends Mark and Grant, and they were into it, but we needed songs. "A Reckoning" was a great bass riff centered jam that emerged the first time we ever practiced together. And a band was born.
Anonym
Mark Garufi: "Anonym" was inspired by those melodic and rhythmic instrumental lines made popular by the early new wave bands. The bass riff during the verse as well as the closing bass melody are the clearest examples of this. Also unique in this song is the use of full six-note chords played on my six-string bass. This is something I've dreamt of for many years and only now within Today's Outfit was I able to find the right instrument and sound to make this practical.
— —
— — — —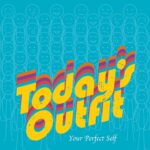 Connect to Today's Outfit on Instagram
 © courtesy of the artist
:: Stream Today's Outfit ::
---