Every Friday, Atwood Magazine's staff share what they've been listening to that week – a song, an album, an artist – whatever's been having an impact on them, in the moment. Here's this week's weekly roundup!
— — — —
— —
:: "In Between Plans" – Your Smith ::
Your Smith's latest single is an utterly euphoric song full of emotional depth. I just want to close my eyes and sway: Dance until dark, like nobody's watching. "In Between Plans" captures utter joie de vivre: Joy for life, through and through. The artist born Caroline Smith sings of life's struggle; of being at a crossroads, and not quite knowing what the future holds – and being okay with it, because life is the journey, not the end result.
On the water when I came to
In the haze of the sunlight
Neon daze on the port side
My only dollar soaked through
I don't know where it came from
That's a shame when you need one
My friends on the boat say,
"Get in the van"
But I don't take the note,
'cause I'm in between plans
"In Between Plans is the soundtrack I wrote to the best day of my life," Smith shared via press release. "When the sheer abandon of who I was intersected with the acceptance of the unknown journey ahead of me. It took one trip to Nicaragua, two new best friends, and one hit of acid for me to see that life is indeed a journey. This song is about that day."
This is a driving song for living life in the moment: For finding the light and love in the everyday, and accepting that this – the present moment, not the future or past – is what it's all about. We will always and forever be in-between plans; stop worrying, stop overthinking, and just live!
---
:: "Tokyo Diamond Eyes" – Night Riots ::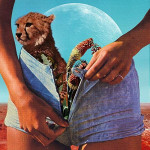 Night Riots just released their third studio album, New State of Mind, and although I have yet to listen to it in its entirety, my favorite single is "Tokyo Diamond Eyes." They're one of my favorite bands whom I've been following for several years now, and to see them grow and evolve musically is amazing to witness. This song in particular is admittedly different from their previous work, which could be described as that dark, gloom pop, driven by Travis Hawley's haunting vocals. "Tokyo Diamond Eyes" is definitely much more light hearted and indie pop inspired, with the fun and catchy "la la la's" in the chorus. As an opener to the album, it really gets me stoked to listen to the rest of the long play and even more excited to see them live in a few weeks.
---
:: "It Don't Matter" – Jacob Collier (ft. JoJo) ::
Remember JoJo? As in, early 2000s singing "Leave (Get Out)," Aquamarine co-starring, Radio Disney award-winning, JoJo? Yesterday, I was shocked out of my seat to discover her name attached to jazz savant Jacob Collier's song from his new album, Djesse Vol. 2, "It Don't Matter." Not only is JoJo apparently a thing again, but she's good. I mean really good. She makes "It Don't Matter" what it is.
The song follows in Jacob's tradition of straddling the line between cheesy and cool, starting with a jaunty, old-fashioned church feel backed by hand claps and dry production. JoJo takes on the second verse, matching – if not exceeding – Jacob's impressive vocal acrobatics. It's clear that this is her wheelhouse, despite her own music being more straight-ahead pop. After a classic melodica solo by Jacob, the song shifts: a more modern gospel style and chord progression takes over, while JoJo adlibs over the lyrics:
It don't matter what they say
I will be there
Let those voices fade away
I will be there
The song goes out on this supportive message as the production and vocal layering picks up. Collier and JoJo trade runs over the warm pool of their own voices, and the song ends with the listener floating in that pool. It would have been lovely without JoJo, but her presence is what's made me listen to this song on repeat for the last 24 hours. What an unexpected and delightful pairing.
---
:: "Space Cowboy" – Kacey Musgraves ::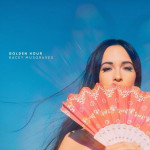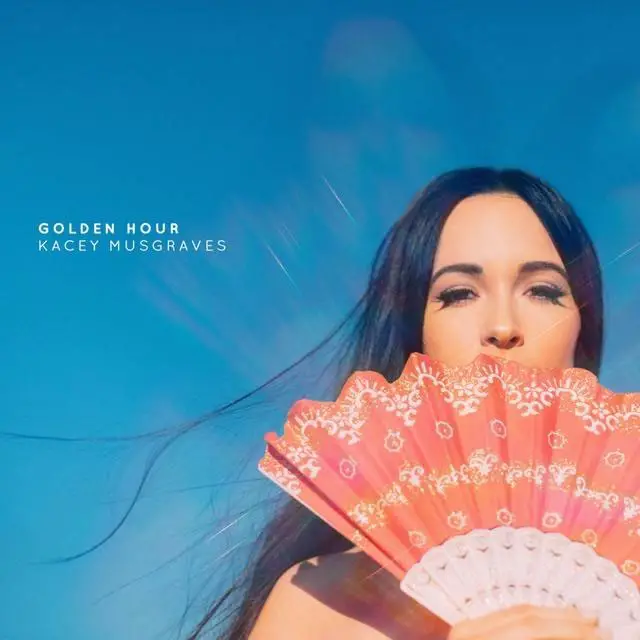 Pensive, yet light and flowing, Kacey Musgraves' "Space Cowboy" tells the story of the demise of a relationship. But rather than being bitter about the deterioration of the connection between the eponymous 'space cowboy' and herself, Musgraves sings:
You can have your space, cowboy
I ain't gonna fence you in
Go on, ride away in your Silverado
Guess I'll see you 'round again
I know my place, and it ain't with you 
Well sunsets fade, and love does, too 
Yeah, we had our day in the sun
When a horse wants to run,
there ain't no sense in closing the gate
You can have your space, cowboy 
Instead of fighting to hold on to someone that she knows doesn't have a place in her life anymore, Musgraves does something decidedly more powerful: she lets go. Musgraves, who won the 2019 Grammy Award for Album of the Year is aware that "When a horse wants to run, there ain't no sense in closing the gate." She sees this as a metaphor for her 'space cowboy,' who she dares to "Go on, ride away in your Silverado."
Sonically, melancholy guitar and piano keys that pop out at exactly the right moments give the track a dreamy feel. Musgraves' voice, with her light country twang, floats above the instrumental.
This song documents an appreciation of the past for what it was, and an acceptance that some relationships are ephemeral. "Make peace with what doesn't belong," Musgraves wrote in an Instagram post about the song. "You'll find something better."
---
:: "Living in a Box" – Cilantro Boombox ::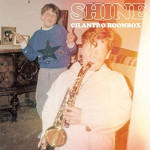 Before hearing any music from the band named Cilantro Boombox from Austin, Texas we could venture a few guesses re: what we're getting ourselves into.
They're cool. – By using the word Boombox in their name, the powers that be are bowing to a time in our musical history filled with style and swag. A time when Bboys and girls carried beats on their shoulders like pimpin peacocks before throwing down the gauntlet for another sidewalk Harlem Shake-out.
They have a refined palate. Cilantro is yummy. It's also an acquired taste like beer, coffee and jazz. For those of us who enjoy putting the time in to build an appreciation for the finer and more unique flavors of life, we get it and we love it.
They're real artists. Cilantro Boombox puts it all together. By allowing themselves to relax their minds and blur the lines of what already exists, in order to create something new, Cilantro Boombox has created a space for new and creative musical expression with their name alone.
To be sure we got the message right, Atwood Magazine asked Cilantro Boombox's co-founder, composer and saxophonist Joseph Woullard, "What is a Cilantro Boombox?!?"
Mr. Woullard confirmed our beliefs succinctly. "Cilantro Boombox," he explained "is a multi-ethnic band that makes funky music with positive messages."
Word.
According to their bio, Cilantro Boombox draw "from diverse musical backgrounds [creating] an energetic, positive vibe that flows from the dance floor to the soul." With members such as Félixder Pacheco (bass,founder), Joe Woullard (sax, founder), both of Black Joe Lewis and Ocote Soul Sounds, Andres Villegas (guitar, vocals) Christopher "Zumbi" Richards (Trombone, Vocals), Joshua Thomson (alto sax), Micah Shalom (trumpet), Jason Murdy (percussion), and Greg Clifford (drums), "Cilantro's explosive sound merges elements of Latin, Pan-African, brass bands, and electronic musics in a unique flavor as bold as its namesake." And it's so, so, good.
This track, "Living in a Box" off Cilantro Boombox's second and most recent album, Shine (2017), accomplishes their goal with funky flare. Set to an exciting melange of chipper jazzy flute, old school funk and the cadence of OG east coast rap, "Living in a Box" instructs the party people of today to ;
Stop living in a box
Set your mind and body free
You're living in a box
Join us in reality
Stop living in a box
Experience the here and now
You're living in a box
Life's much better anyhow
And, if you weren't sure which "box" they're singing about, just wait for the hook, and "guarda tu teléfono" (put your phone down!) so we can party in the real!
---
:: Live at Harvard and Stone – Harry Katz and the Pistachios ::
Even if you haven't had the pleasure of slipping into East Hollywood's Harvard & Stone, Harry Katz and the Pistachios have bottled the experience on their debut EP. It's all grease stains and feedback, voices echoing through a packed room. Dim, hanging bulbs and exposed brick. Floors of musty cement. An overlooked space between two worlds. A crack in the scene. There's something deliciously raw about seeing rock in a space like this, amps blasting pure fuzz. Tiny stages and crowds choked between claustrophobic brick walls. This is the ideal place to down a stiff drink and lose yourself in the noise.
The low-fi setting works to Harry's advantage. As the intrepid conductor of this 10-piece rock and roll train, he keeps it all running on whiskey and smoke. He and the Pistachios blend classic soul and rock and roll, buoying a roar of guitar distortion with sanguine harmonies and brass. His distinct growl of a voice was made for this place, spitting with the all the charm of uncured leather and the illicit delight of bootleg bourbon. He's near unintelligible like Tom Waits on a bender, but it only adds to the grungy allure of barroom rock.
People like to drink,
But we like to drink a little more
People like to drink
But we like to drink a little more
Well sooner or later
They gon' kick us out the bar
They pull liberally from the blues rock playbook, but it fits the venue like a glove. Without the polish of a studio, the band breathes. Their music writhes like a living organism, rough edges and flaws left gloriously intact. A future studio recording may see them tightening up, but Live at Harvard and Stone documents a band in their element. Shut your eyes and paint the scene around you. Most bands get their start on these rickety stages and cramped backrooms, hoping to capture the attention of liquored-up weekenders. The Pistachios have certainly captured mine.
---
:: "Scarcity" – Portrayal of Guilt ::
There's been so much great heavy music out in the past few weeks, and there's a lot that I've been catching up with, but Austin's Portrayal of Guilt has one of the best songs of the year with "Scarcity." From their upcoming Suffering Is a Gift EP, the screamo quartet offers a brutal yet melodic look at loneliness.  The song shows the full range of vocalist Matt King, as he offers high-pitched screams, chanted gang vocals, and a guttural finish.  The song rips like a violent attack and it ends like you're spurting up your last bloody cough, only to be swarmed by flies.  He ends the track growling, "Poisoned by our own human race/We are more alone than you think."  The followup to last year's excellent Let the Pain Be Your Guide has already proven to be more intense.
---
:: "Shelby" – The Brook & The Bluff ::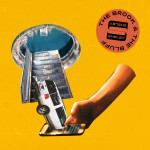 Singer/songwriter Noah Kahan turned me on to The Brook & The Bluff through our interview earlier this year, and ever since then I've had my ear to the ground, patiently waiting to hear more from the Birmingham, Alabama soul-folk band. Today, they finally granted me my wish with "Shelby," their first release since January's "Halfway Up."
A moody n' groovy jam full of longing and wand'ring, wond'ring romance, "Shelby" finds the band taking advantage of a full, immersive spectrum of sound as lead singer Joseph Settine breaths his sweet falsetto in the chorus. His voice drips like molasses over guitarist Alec Bolton John Mayer-esque grooves, which serve as a constant source of delight throughout the song's three-and-a-half minute tenure.
For those who have waited nervously for that call from a would-be romance, and then realized they have no idea what they would even say after they picked up, this song is for you: "Shelby" isn't about insecurity, so much as it is an exploration of the mind's endless maze and that inclination to lead oneself down roads of doubt. Still, The Brook & The Bluff can't help but infuse their music with a lively, soulful jubilation: Ultimately, this song's buoyant bounce and feelgood vibe lead us to smile and relax, no matter where we're headed.
— — — —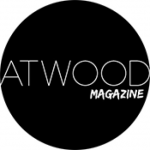 ---
:: This Week's Features ::