Every Friday, Atwood Magazine's staff share what they've been listening to that week – a song, an album, an artist – whatever's been having an impact on them, in the moment. Here's this week's weekly roundup!
— — — —
— —
:: "Narcissist" – No Rome ft. The 1975 ::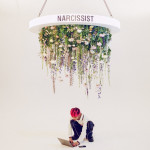 I don't know how they do it, but UK based indie label Dirty Hit continues to steadily produce insanely good work by artists who aren't afraid to think completely outside of the box. One of their latest gets is No Rome – aka Rome Gomez – a Filipino singer who excels in blending crisp pop beats with smooth R&B influences.No Rome spent the last few months working on his EP RIP Into Hisashi alongside The 1975's Matty Healy, not so much in a student-teacher capacity, but in an equally influential partnership. The collaboration is not only heard explicitly on No Rome's ambitious track, "Narcissist," but also exists in between the lines on "TOOTIMETOOTIMETOOTIME" by The 1975.
"Narcissist" is truly delicious pop music, just left of the mainstream – there's no sitting still when you hear this song. In true Dirty Hit fashion, No Rome came out of nowhere and is already a massive star. His rise to fame is distinctly millennial, hinged on social media fanbases and a sort of DIY culture that's much more than pulling yourself up by your bootstraps. Even the lyrics center around Internet culture and the anxiety it produces:
Take a picture of all my flaws
Or you can take a video on your phone
And you know that I would talk
But I'm too afraid to pick you up and go home
Whenever Matty Healy or bandmate George Daniel are involved in a project, their aesthetic leaves obvious traces. That remains true for "Narcissist," which sounds like some of the poppier work in The 1975's discography. But No Rome is still able to create a sound and style that is completely his own.
:: "Cusco" – Allie Crow Buckley ::
Take me away. Take me away to where pastel waves run gently and vibrant coloured leaves hang from trees. Take me to where I can prance barefooted amongst nature, basking in the solitude and warmth. Let me float through vast landscapes in a dress that's white and smocked, while hair cascades down my back. This is the kind of transportive urge that comes about while listening to American singer-songwriter Allie Crow Buckley. Now twenty four, she's resided in various locations growing up- Haight-Ashbury (where she was born), Mendocino, New Zealand, Venice Beach, and Malibu – and its this kind of free-flowing, by-the-sea familiarity that has come to influence her music.
Her newest release "Cusco" is about long distance longing and seemingly being so near yet so far, reaching out to each other despite the contrasting locations and daily happenings. Its verses are slow and the vocals prolonged and when she sings the following it's like an emphasis on that reaching out.
I heard you went down to the jungle near Cusco, Peru
That you tripped on ayahuasca that your lover left you
What that shaman didn't know was I'd be yours in time
I've been whispering to you through the ether
Listening to your cry
The song follows the same laid-back and poetically soothing sound as "Captive" (released in April) with mature and velvety vocals that, if making contemporary comparisons, kind of remind me of Flo Morrissey and Anna Calvi. It's also perfect for that period as summer's very slightly beginning to fade and the golden shades of Autumn are faintly glowing on the horizon.
:: "Give Me Your Fire, Give Me Your Rain" – The Paper Kites ::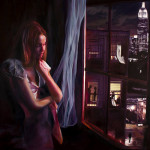 The Paper Kites have been releasing new material at a steady pace these last few months, dropping their album On The Train Ride Home earlier this year as the first half of a two-part release. Their latest single "Give Me Your Fire, Give Me Your Rain," taken off their upcoming album On The Corner Where You Live, sees them doing what they do best, performing emotional, midtempo ballads. The track encapsulates a strong yearning for a significant other, tapping into the nostalgic vibe of 80s power ballads. Musically, the song is not too much of a departure from the tracks off their previous effort twelvefour, with their signature vocal harmonies laid over smooth guitar riffs. Judging by the slew of singles the band has released so far, On The Corner Where You Live seems like it's going to be a perfect fit for the cooler temperatures headed our way.
:: The Jane, Room 217 – Darren Jessee ::
Darren Jessee's debut solo album is the kind of record you want to listen to on your own the first time around. In the company of solitude, you can pick apart the artist's poetic phrases – not only to find your favorite metaphor, but also to fully grasp the magnitude of emotion and pure feeling. The Jane, Room 217  – released August 24, 2018 via Bar/None Records – feels much like Darren Jessee's musical diary. The founding member of Ben Folds Five, known previously through is moniker Hotel Lights, has spared no expense in pouring his full soul into tender songs that resonate with pain; with affection; with longing; with regret and remorse; and with hope.
Behind a beautiful sea of poetry and lush, romantic stringed orchestrations lies a man, exposed, with his guitar. "Your blue eyes are filled with storms," Jessee sings in "Dying Violins," supported by a rich and sweepingly graceful melody. "Under a wine red dream, I love you so, just know that I can't breathe." Whereas there's no escaping the impact of such emotive instrumentation, Jessee's defining characteristic – the one that shines brightest on this album, as well as in his previous work – is his willingness to crack himself wide open. He surrenders his doubts, his fears, and in truth his full inner monologue in whispered lullabies emanating with frightening energy.
I refuse to pick a favorite song, though I'm partial to second single "Letting You Go" seeing as we premiered it earlier this year. In capturing the heartbreak, longing, and loneliness involved in saying goodbye to the one you love, Darren Jessee resurrects intimate memories long forgotten – reminding his listeners of just how hollow life can feel, when it's not spent with meaning.
Earlier in July I had this to say of The Jane, Room 217. I stand by words, and encourage everyone to find their own comfortable solitary space, and listen to Darren Jessee's debut record.
Still, there's something extraordinarily special about The Jane, Room 217… A quiet record that has, and will continue to be described as "breathtaking," The Jane, Room 217 is intimacy incarnate: Little separates listener from artist in these songs as Darren Jessee bares his soul, surrendering his emotions in an utterly beautiful display of musical vulnerability.
Would that every musician and artist crafted music as intimate and heart-wrenchingly honest as Darren Jessee; perhaps then, we'd have a little less violence, and a little more forgiveness, empathy, and beauty in this world.
:: Instigator – Kevin Devine ::
I'm still reeling from seeing Kevin Devine play the Industry City courtyard last night in Brooklyn. While I could pick a number of albums, songs, or EP's from Devine, the songs from 2016's Instigator resonated the most last night. Instigator marked Devine leaning the most into his folk and punk tendencies with most of his grunge style washed away. Despite the silly love bops, "Magic Magnet" and the title track, it also sees Devine looking at political implications from the past 20 years in the most thoughtful ways. "Freddie Gray Blues" is a reactionary folk song that doesn't sound phoned in or cringingly dated. "No History" is an emotional exploration of 9/11 and the way it's affected our current state:
This is the future: severe and always happening
The emotional core of the evening rested on Devine's solo penultimate song, "I Was Alive Back Then." Instigator's closing track is both a recap of Devine's life, but also a touching ode to his daughter. When Devine was choked up playing, it was hard to imagine a dry eye in the courtyard.
:: "gb/ol h/nf" – Oso Oso ::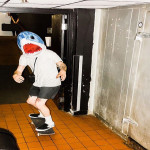 You know that feeling when you break off a romantic relationship, but one or both of you tries to sugarcoat the pain with "we can still be friends, though"? Jade Lilitri knows, and under his project Oso Oso, the Long Beach rocker has voiced his feelings by way of "gb/ol h/nf." The jumbly song title is an acronym for the angsty bop's cornerstone lyric: "goodbye, old love / hello, new friend." Driven by infectious, peppy guitar riffs with a couple of delightful breakdowns, the track unpacks the confusing and painful transition from intimate lovers to platonic pals.
Yeah, but I still come through when you want
It's like if I serve no use,
where will I get my purpose from?
And then it always changes
The second we see the sun
Oso Oso's sophomore LP, 2017's The Yunahon Mixtape, proved that Lilitri is a natural when it comes to crafting emo jams that aren't the least bit abrasive or over-the-top, topped off with just enough pop influence to make it catchy without sounding juvenile or cheesy. "gb/ol h/nf" is no exception (and it isn't just another breakup song written by an angry white dude). For many, it will be relatable — for the rest, it's a summertime jam that'll last throughout the seasons.
:: "Where Angels Fear to Tread" – Disclosure ::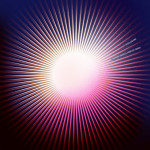 Freshman year of college, I was absolutely obsessed with Disclosure. "Latch" played on repeat in my friends' and my room, later becoming the Flume remix of "You & Me." My fascination with electronic music eventually faded, and the English brothers fell out of my rotation – that is, until yesterday, when a friend sent me one of their new singles, released on August 21st. "Where Angels Fear To Tread" samples jazz vocal group The Four Freshmen, singing the Frank Sinatra and Elvis classic, "Fools Rush In." Disclosure places the sample over a simple and delicate house beat that pulses with the airy melody, and it's a beautiful and respectful tribute to the crooners. It opens with swirling, altered strings, dropping us down a rabbit hole into the colorful, harmonic little world of the song. The sample repeats the main hook of the song:
Fools rush in
where angels fear to tread
And so I come to you,
my love, my heart above my head
It never does come to the rest of the verse or the chorus, preferring instead to cycle through these lines and a few others from the song. The lack of resolution gives it a dreamy quality, like the listener is stuck in a gauzy loop. Much head-bobbing ensues. This has really put Disclosure back on the map for me, and it's something I'll have on repeat for a while.
:: "Debbie" – Your Smith ::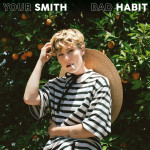 Just released into the world today via Neon Gold Records, the artist previously known as Caroline Smith has returned at full force with music from her newest project, Your Smith. "Debbie" is the subject of concurrent ardor and frustration, and she keeps the narrator guessing as well as coming back for more. It's apart of the Bad Habit EP, which is full of sunny, summery, laid-back pop vibes; the funky guitars and horns throughout make this track perfect for turning up at any stage in the day, whether you're getting ready to hit the beach, hit the town, or just relaxing and finding your own way. Your Smith's got your back. Her vocal delivery on this song and throughout the EP recalls the ease and effortlessness of Sheryl Crow, with an updated, modern sensibility to the accompaniment.
So sweet, she's original
never giving you what you want
So sweet, for a renegade, for a renegade
You're lyin' to me, Debbie,
I know that you are
I see it written on your face
I know I can do much better,
but I'm hearing your car
'Cuz no one makes me feel the same way,
And I blame it on you
I blame it on you, I blame it on you
This artist has bounced around in genre with influences from folk, neo-soul, and soft synth-pop. She seems to have found a new niche with "Debbie" and the rest of the Bad Habit EP, the fit of which is like a glove.
:: "Fuh You" – Paul McCartney ::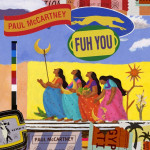 I am a huge Beatles fan and I'm actually very surprised this is the first time I'm writing about one of the Fab Four. Well anyways, Sir Paul McCartney is blessing us with new music this year and out of the three singles he's released so far, "Fuh You" is by far my favourite one. He worked with Greg Kurstin on this album, and I feel like you can see the more pop-leaning influence he had on the music on "Fuh You". It's fun and cheeky and happy, and I can see people belting this loudly in arenas when he's on tour.
But I think what I like about the song most of all is that it feels like it's a rebirth of sorts, because it unites today's pop sensibilities to Paul McCartney's sound, and it just feels really good to see that such an icon still holds the power to reinvent his sound and make something feel contemporary even though he's been around for so long. I've been binging on this song for the whole week, and it made me even more excited for his new album next month.
:: "Direction" – Shoffy ::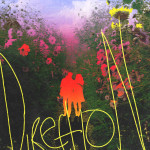 Shoffy's latest single, "Direction," popped up on my Spotify Release Radar last week. I was eager to take a listen, and was nowhere near disappointed. His signature vocals that register as soft spoken but pack a powerful punch of emotion are every bit as present on "Direction" as previous favorites of mine like "pushin," "Takes My Body Higher" and "Not Afraid To Fall." I've been a fan of Shoffy's delicate, electronic-infused R&B/indie tunes since I heard his album somewhere between nostalgia and paradise in 2016. The melancholic, somewhat lo-fi nature of his production style is reminiscent of the emo/indie pop, experimental electronic bands I was obsessed with in high school. Shoffy fine tunes this style and with his emotive vocals and honest lyrics, elevating it to a surprisingly moving level of music. "Direction" is simple in its story and production, but it has staying power largely in part to the feeling Shoffy is able to create with his vocals. His optimistic, understated assurance of love at the end of summer sounds pretty perfect to me.
— — — —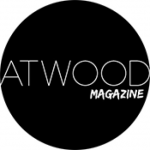 ---
:: Recent Features ::