Clara Strauch's "Islands" emerges with a warm chill, its mystic foreboding beckoning us onward as we embark on a journey of unknown destinations.
Come unto these yellow sands
And lose your plans
Don't curse your hands
Man hands, duck toes
Where're you going? Is it showing?
You know nothing
Listen: "Islands" – Clara Strauch
[soundcloud url="https://api.soundcloud.com/tracks/361751414?secret_token=s-shXaY" params="color=ff5500&auto_play=true&hide_related=false&show_comments=true&show_user=true&show_reposts=false" width="100%" height="166″ iframe="true" /]
---
Atwood Magazine is proud to be premiering Clara Strauch's new single "Islands," off her upcoming debut album Persephone (independently out January 2018). A Swedish-American singer/songwriter and actor, Strauch brings her diverse background to life through dreamily crative songs full of emotion and story. ​Led by naked acoustic guitar strums and Strauch's bare, evocative voice, "Islands" gives a light pop bump to a traditional folk tune.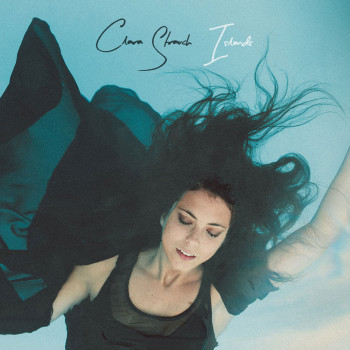 To the ship that I longed for
It would have to be a song for islands
Back and forth between islands
 "I composed the music for Smith Street Stage's production of Shakespeare's The Tempest in 2016," Strauch says of her song's genesis. "After the show was over, I was playing around with the music at home, and spun away with a longer version of the song "Come Unto These Yellow Sands" and wrote my own lyrics for it. In the play, it's sung by a spirit to comfort a person who has swum ashore on what he thinks is a deserted island. This was fitting, since I had just returned to my childhood home on the remote island of Gotland in Sweden, after many years abroad."
"Islands" is a chasm of both darkness and light, an invitation to let the mind wander into uncharted territory. It's okay to be unchained, granted we recall there are limits to our fantasies, and we musn't lose ourselves in an impossible daydream – something Strauch believes to be inevitable. "Rather than a comforting song, "Islands" is a lament to all of the metaphorical ships we long for, but that never come. It's a tale of grasping for something far away – the grass is always greener – a relentless back-and-forthing between islands, and facing the uncomfortable truth. The last verse is from The Tempest, and the eerie choir is inspired by the spirits in the play."
Come into the big black blue
Just where I liked you
A rock
But so locked
To the bottom burden
It would have to be a song for
All the ships that I longed for
It behooves us to step with caution when opening our minds. Strauch is wary of false hope and empty prayer: It doesn't do us any good to place our eggs in one basket, especially if the basket doesn't exist. Yet divorced from this singular interpretation, "Islands" offers a wider opportunity for us to examine and reinterpret our immediate surroundings: To take a closer look at the world we live in, in an attempt to better understand and embrace what is real, here, and now.
— — — —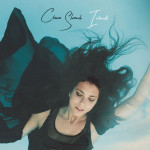 photo © 2017
:: Listen to Clara Strauch ::
[soundcloud url="https://api.soundcloud.com/users/2070229″ params="color=ff5500&auto_play=false&hide_related=false&show_comments=true&show_user=true&show_reposts=false" width="100%" height="450″ iframe="true" /]