Atwood Magazine is excited to share our Editor's Picks column, written and curated by Editor-in-Chief Mitch Mosk. Every week, Mitch will share a collection of songs, albums, and artists who have caught his ears, eyes, and heart. There is so much incredible music out there just waiting to be heard, and all it takes from us is an open mind and a willingness to listen. Through our Editor's Picks, we hope to shine a light on our own music discoveries and showcase a diverse array of new and recent releases.
This week's Editor's Picks features Alaska Reid, Ryann, Emily Keener, Newton Faulkner, Skullcrusher, and Land of Talk!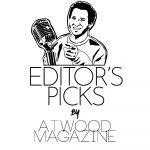 — —
I'm kicking myself for being a little late to the game here, and only now realizing that one of my favorite artists and singers has returned to "the fore," so-to-speak.  In 2017, I described Alaska Reid's band Alyeska as "a dynamic outfit full of emotive energy and soul-crushing music," and their music as "utter brilliance." An LA-based Montana native, Reid has this spectacular way of keeping things fresh, raw, and seductive in everything she's released, and this holds especially true for the artist's first three singles as a solo artist: "Quake," "Mermaid Tears," and "Amber."
Released in mid-March, "Amber" is Reid's first single of 2020 and a glowing expression of maturity and being in-the moment. Intimate and rugged in true Alaska Reid fashion, the song is something of an ode to being present in a relationship's here and now – it's about not worrying about what may happen, or overthinking things, and instead just letting love and that connection wash over you. "There still an angry part of me," Reid admits, but she's living for the little things and relishing every second of the adventure.
Now I used to think about it in the between
Washing dishes and brushing teeth
There still an angry part of me
Now I used to only sleep with noise from TV
To help sometimes when I feel lonely
There still an angry part of me
Love is truly a journey, and it's so easy to get caught up in life and lose sight of that which matters most. "Here's to spending so much summertime listening to Jack & Diane," Reid shared upon this song's release. "I saw Mellencamp in Billings at the baseball diamond (my first concert). It was just him, his guitar, his voice and his words. This is my attempt at Jack & Diane — fuck, it all goes so fast."
Dwelling in that honeymoon period makes "Amber" an all the more expressive tune in Reid's repertoire, but what adds to this song's emotion is that it's got a very hypnotic pop bend: Reid's voice rises to a gorgeous, hauntingly sweet falsetto in the chorus as she sings:
For once, with you
I don't wanna go fast
For once, I just
want to drop you in amber
It's an attempt to crystallize the early days – to perfectly capture them in such a way that can be remembered later on, as things get inevitably more complicated and turbulent. Holding onto the good times helps make the bad ones that much more manageable.
Everything leads up to an explosive outpouring of fuzzed up electric guitars, where the artist shines through with her song's core message: "If it's you and me, we'll figure out the rest." She's happy; this feels right – and if it feels right, come what may, you know you'll make it through together. When you connect with someone on such a visceral level, nothing in the world can possibly get in your way – and that's what "Amber" is all about.
Alaska Reid is more than an artist-to-watch; she's someone I consider to be one of the foremost singer/songwriters of our day, an incredibly rich vocalist and poet whose way with words is matched only by her ability to convey and instill emotion in an audience. To say "Amber" is breathtaking would be an understatement; it's absolutely inspiring.
Another artist to watch, Ryann is a young and promising talent who's spellbound us with only three incredibly stirring singles. Atwood Magazine had the pleasure of premiering her second song "Drive" back in February, and I've had this track on repeat ever since; it was only a matter of time until she graced this column. An irresistible and emotional indie pop song capturing the mixed bag of nostalgia, affection, and independence we feel in the wake of break-up, "Drive" is simply sublime. It's a stunningly candid reflection, and more importantly a song that definitively puts New York-born, Los Angeles-based singer/songwriter Victoria Ryann Zaro on the map.
maybe I should be sleeping
But then I'd risk keeping the dream alive
and I gotta move on with life
Gotta focus on breathing
Cuz I don't know what to do at night
I sit in my car wasting time
Just crying, crying
All I gotta to do to get to you is put the car in
Drive, Drive
But I can't, cuz I'm the one who said goodbye
Sung from the point of view of the heart-breaker — the one who ended a relationship — "Drive" finds Ryann embracing a fuller band sound, with multiple guitars and drums supporting her evocative voice. The song is moody, with an infectious groove that compels listeners to move around once the backbeat kicks in. All the while, Ryann passionately sings her story of loss and reflection, loneliness and wondering. Her chorus is as catchy as it is full of emotion – a space where the artist vulnerably opens up about her feelings toward her ex:
swear that I want what's best for you
unless that means you found somebody new
Conditional love, just selfish enough
but swear that I want what best for you
All in all, "Drive" still hasn't left my head; after three months complete with hundreds, if not thousands, of songs, Ryann's music remains a standout. The artist's third release, a cover of Post Malone's "Circles," gorgeously captures her artistic ethereal, moody ethos while only adding to the hype around her talent. With a debut EP in the works for 2020, it could still very well be a big year for Ryann – and as long as she keeps releasing material, we'll keep listening.
"Do You Love Me Lately?"
Emily Keener
I had the honor of premiering Emily Keener's breathtaking indie folk song "Do You Love Me Lately?" in early February, and the song has been a staple of my weekly diet ever since. Exploring vulnerability and insecurity, this track is heart-wrenchingly beautiful in its grace and overwhelming honesty. "Look at me, I'm taking it badly," Emily Keener sings in the chorus, her voice full of grief and her inflection delicate and fragile: "Nose to my knees, I'm wondering madly. You say you didn't love me then; but do you love me lately?" She's trying to stay strong through her pain, but she can't help but betray her false sense of security and confidence in spilling her heart out: Instantly we know exactly what she means, and the heartache she's going through.
Taken from Keener's forthcoming full-length sophomore album I Do Not Have to Be Good (out May 22), "Do You Love Me Lately?" is special in ways that words can only begin to describe. Her songwriting is haunting, and her performance equally moving; there is no question that the 21-year-old artist is going places.
I can't spell the word
So I'll sound it out
It's like being a flightless bird
When she took a plane outta town
When she took a plane out
Look at me
I'm taking it badly
Nose to my knees
I'm wondering madly
You say you didn't love me then
But do you love me lately?
"Do You Love Me Lately?" could have been a song about breakup or love's loss, and indeed it certainly touches upon those notions – but it is so much more than those simplified topics would suggest. The song is about finding oneself in a haze of uncertainty and self-doubt; it's about learning to let go of expectations, and learning to be vulnerable; about diving headfirst into our fears, and dwelling in the darker spaces of our psyche. A homeschooled Midwesterner, Keener takes her experiences and reflections, and transforms them into a universe of inviting, intimately relatable music. She joins a legion of singer/songwriters – from Phoebe Bridgers, Lucy Dacus, and Julien Baker, to Iron & Wine, Gregory Alan Isakov, and more – who are transforming what "indie folk" can mean, and how deeply it can move us, one song at a time.
Needless to say, May 22nd could not come any sooner – but I'm also happy to bask in the beauty of this song alone, for as long as I need to do so.
"I Can Pretend"
Newton Faulkner
A bright streak of chugging electric guitars rollicks the mind and tickles the ears as "I Can Pretend" takes off, and from there the only place to go is up! British songwriter Newton Faulkner sounds fresh and invigorated as he sings about an all-too familiar situation: "In essence, it's an old school indie track about having a friend, then realising you want to sleep with them," he shared upon his new song's release this past week.
The artist later went on to note how much fun he had making "I Can Pretend," on which he plays all the instruments – from those propulsive, tight drums, to a glistening guitar solo: "Best studio day ever."
Looking for love
You look in all kinds of places
Looking for love
I think I'm running out of patience, I
Can't find it anywhere
No I, can't find it anywhere, oh
I can pretend
I can pretend to be your friend
And let's pretend
I can pretend to be your friend
It's not often a song about unrequited love makes you smile from ear-to-ear. What immediately arrested me about "I Can Pretend" is how passionate the track itself is: You truly feel Newton Faulkner giving his full self over to the music, whether that comes through in the sheer energy of the hits, or in his gorgeous falsetto that melts like butter on his smooth, impassioned guitars.
All in all, "I Can Pretend" is a burst of sun-kissed sonic joy. It's hits just right, and for again for a song about getting into a friend's pants… well, I can't think of a more upbeat way to express this sentiment. Faulkner may be pretending about his emotions, but this song itself is very excitingly real.
And just like that, the song is gone in a flash: Ending abruptly and without warning, Faulkner startles us one last time with tastefully lightning-fast Irish goodbye.
Looking for love
You look in all kinds of places
Looking for love
I think I'm running out of patience, I
Can't find it anywhere
No I, can't find it anywhere, oh
I can pretend
I can pretend to be your friend
And let's pretend
I can pretend to be your friend
"Places / Plans"
Skullcrusher
You may not be expecting to hear soothing, ambient indie folk from an artist named Skullcrusher, but that's just one of the many fun quirks surrounding LA-based songwriter Helen Ballentine's new project.
Simply put, Skullcrusher is my favorite "new music" discovery of this month, and possibly the whole year. Naked and haunting music marries with intimate and vulnerable songwriting in Skullcrusher's debut single "Places/Plans," a gorgeous and raw unveiling of the self. Ballentine's subtle acoustic guitar crafts an unassuming template upon which she sings her heart out – softly, serenely, as if a massive emotional overhaul is an everyday occurrence that comes naturally.
you told me your friend's in love
with a guy she looks up to
did you tell me for a reason
do you care about that kind of stuff
do you think you could look up to me that way
do you think that I'm going places?
does it matter if I'm a really good friend
that I'm there when you call and when your shows end
can I make it out there as I am?
without my name on a door or a headline band
Growing majestically with lilting pianos and sweet grace notes that add a sense of wonder to an already beautiful expanse, "Places/Plans" invites us to dwell in Skullcrusher's dreamy, fractured reality. The music hits neither high nor low points, though it certainly grows in strength and fullness over time; rather, its crescendos are ones of strictly emotional recognition and release. "Can I make it out there as I am?" Ballentine asks aloud, "without my name on a door or a headline band?"
There's a sort of existential crisis being played out within "Places/Plans" – one that never fully resolves, but certainly expands to fill the void. Skullcrusher's soundscape is so calming that it becomes triggering – a sonic backdrop ready to embrace our innermost turmoil. As she quite literally invites us to come and dwell with her in her world, Ballentine offers a comforting message that leaves us with what feels, oddly enough, like hope:
come in
the window's open and I'm lying alone
let's sit
cuz I don't have any plans for tomorrow
I don't have any plans for tomorrow
We hadn't heard of Skullcrusher before this song, but now we'll never forget her.
"Weight of That Weekend"
Land of Talk
"This is a prayer for Love," sings Elizabeth Powell half-way into Land of Talk's irresistibly moody new song. "Weight of That Weekend." Intimate, scarred, and soul-bearing, this song breathes life into a restless scene. Urgency rifles through Powell as she pours herself out, her voice hot on the mic alongside her bandmates' propulsive groove. Dynamic, dreamy, and absolutely intoxicating, "Weight of That Weekends" has this mysterious way of grabbing our senses and pulling us in – far deeper than we thought possible.
Always come at me from a different angle
Make me think I don't understand
How I'm feeling
'Til the feeling that I get out of hand
Visible only 'til the furthest fountain
Acting like I never got scared
Would I feel it?
I never wanna be ill-prepared
In Powell's words, "'Weight of That Weekend' is a recognition of having been on the receiving end of a lifetime of sexual coercion, assault, boundary violations, and subsequent gaslighting. It all just came to light after an especially heavy weekend a few summers back… I was so sick of carrying all this weight that wasn't mine to bear. So sick of being owned by all of this. Imposed on me mostly by men. I grew so sick of suffering and being slowed-down by this weight. The song is a prayer for a lightness of being. A prayer for capital 'L' Love."
I won't waste time trying
to get back something
Shit just got so real
I wanna ride
I wanna die on that field
Physical way of night-facing partner
Eyes wide I let it go too soon
Now I feel it
Sit with it while I wait by the moon
'Cause I'm not sleeping
The weight of that weekend
As long as I'm breathing
This is a prayer for love
For Powell and all who are listening, this song is an earnest (and hopefully successful) attempt at release – relief from unearned and unwanted burden that continues to rip through our gendered society. I remember back in college, I used to say, "It's 2012," as though the fact of it being that year alone meant we should be past sundry prejudices and discriminatory practices – not recognizing, of course, just how culturally embedded everything remains. Now, I find myself saying, "It's 2020," and while much has changed, so much still remains the same – and we need a song like "Weight of That Weekend" to help unravel these caustic emotions. I can only hope that things will be even better in eight more years, but that's ultimately for time to decide; the most we can do today is to keep our eyes forever open to our still-broken world, call out bad actors and actions as we see them, and come together in a recognition of our shared humanity and common experiences.
"Weight of That Weekend" is one such invitation to connect. Land of Talk immerse us in a vibrant song, pulsing song that you can both sit with in ruminative silence, or get up and dance to. It's fast-paced, reflective, and an all-around absorptive listen.
Holy water
House of pain
Come through slaughter
To swim again
Holy water
House of pain
Wanna heal from slaughter
And swim again
'Cause I'm not sleeping
The weight of that weekend
As long as I'm dreaming
This is a prayer for love
This is a prayer for love

— — — —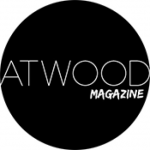 :: Editor's Picks ::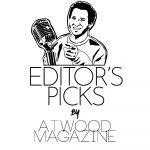 ---