Every Friday, Atwood Magazine's staff share what they've been listening to that week – a song, an album, an artist – whatever's been having an impact on them, in the moment.
This week's weekly roundup features music by Shannen James, Remember Sports, L.A. Exes, The Notorious B.I.G., Annie DiRusso, Ryan Montbleau, RAGS AND RICHES, Coral Palms, That Handsome Devil, Crumb, Sunnbrella, Miranda Joan!
•• •• •• ••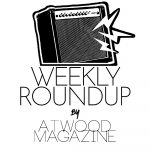 — —
—
:: "Superstitious" – Shannen James ::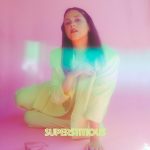 It's been just six months since Melbourne's Shannen James released her dazzling debut EP Arrows, asserting herself as an up-and-coming indie pop star and a definitive artist to watch. She continued that ascent with 2021's return single "Superstitious," a buoyant glaze of pulsing grooves and saccharine guitar riffs that soar on dreams of young love.
"I'm really proud of 'Superstitious' for many reasons, but one of them being that this song was completely written and recorded using Zoom in isolation," James tells Atwood Magazine. "Everything was feeling a little grim at that point in 2020, particularly living in Melbourne, so it just felt right to try make something that was uplifting and fun. Even though it was a relatively quick song to write, the production on this one took a while to get it to that sweet spot. It needed to feel instantly punchy but still light and dreamy enough to compliment the idea of the song lyrically."
Diving into the story behind the song, she adds, "Lyrically, it's about looking back at those initial moments you meet someone and fall in love and just think of how perfect everything aligned for that to happen…then not wanting to lose or disrupt the good fortune."
"Uplifting effervescence proves an indelible part of Shannen James' artistry," I wrote last year. "Her songs inspire warmth and hope, connection and togetherness; listening to the EP as a whole is like dwelling in a familiar, loving (and badass) embrace." A self-contained outpouring of radiant, instantly memorable sound, "Superstitious" is (dare we say?) a magical return to the fore – a resounding reminder as to why we fell for Shannen James in the first place.
:: "Pinky Ring" – Remember Sports ::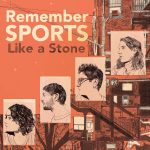 The Philly pop punk band's latest is a queer anthem we didn't know that we needed. Frontperson Carmen Perry's unmistakable twang cracks with pubescent anxiety and post-adolescent angst, reminiscent of midwestern emo's heart-on-sleeve vulnerability without sacrificing their commanding self-assuredness. More polished and indie rock-leaning than their past releases, Remember Sports is as punchy as ever with their stagedive-worthy riffs. Their album Like a Stone is slated for an April 23rd release via Father/Daughter Records.
:: "Temporary Goodbye" – L.A. Exes ::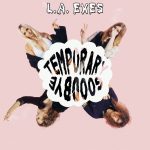 A few days ago, thanks to an interview, I discovered this really interesting "queertet" (queer quartet). Of course, so far we only know their debut single "Temporary Goodbye," but this already offers good prospects for the future of the group. Musically, the song is incredibly cheerful and carefree, although you can tell from the very first words that the lyrics are not the happiest. It's a piece full of vulnerability, but with such a harmonious and light melody, you don't even wonder what they're talking about. An act of escapism that is quite reminiscent of The Beatles, and one that we certainly don't mind listening to.
I don't wanna die
But I wouldn't mind
Disappear for awhile
Temporary goodbye
I don't wanna die
Just need some time
Give me a temporary goodbye
:: Music Inspired by "Biggie: I Got A Story To Tell" ::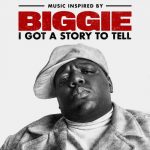 With this soundtrack, the Notorious B.I.G. now has more greatest hits albums (three) than studio albums (two). He's not an artist who really needed a "greatest hits" album to begin with– brilliant though he was, his body of work is fairly limited– but now that this new Netflix documentary and its corresponding soundtrack are out, it's worth tuning in all the same. Early March is always a time to celebrate Biggie regardless – March 9th is the day we lost the legend in 1997– so just think of it as keeping with long-standing tradition.
On this album, you'll find some of hip-hop music's most deathless hits– there will never come a day where "Hypnotize" and "Big Poppa" fail to get a nightclub's worth of heads bobbing up and down– along with an intriguing selection of non-singles. "Gimme the Loot" highlights the hunger-filled life of crime that defined Christopher Wallace's pre-fame existence, while "Respect" taps into the rapper's Jamaican heritage with its boisterous Creole-sung chorus by Diana King. While there's no new material here– unlike 2Pac, Biggie didn't have a voluminous amount of posthumous recordings left in his vault– there's still plenty of classics on this album for hip-hop fans to enjoy, particularly in tandem with the accompanying documentary.
:: "Nine Months" – Annie DiRusso ::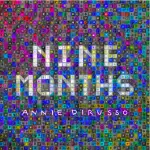 "I took my time, now I know what it was – so don't you ever say we were in love," sings a feverish Annie DiRusso in her latest indie rock upheaval. A dynamic letter to an ex of sorts, "Nine Months" arrives this March as DiRusso's first single of 2021, and the follow-up to last October's "Judgements from the World's Greatest Band" – a fever dream (again, of sorts) involving The Beatles.
Co-written by Daniel Nunnelee and Gabe Simon and produced by Jason Cummings, "Nine Months" is an emphatic rock n' roll banger. Once again, the Nashville / New York based singer/songwriter leaves her audience speechless through an enchanting vocal haze and a barrage of electric overdrive. Her lyrics tell the relatable story of a relationship going off the rails, and her arrangement not only captures, but also accentuates her anger and aggravation for putting up with this person for so long.
"'Nine Months' chronicles a terrible relationship from start to finish," DiRusso affirms. "The moment of meeting someone, to the fall out after it ends. I was so scared during this relationship that I would never be able to get out of it and that it would consume me forever, because bad situations can feel impossible to leave. No one ever thinks they will be the person to "stay" in a bad relationship until they are and this song is me realizing that."
It's a punch to the gut when you realize you've spent "nine months" of your life with the "wrong person" – but hey, it sure beats a lifetime!
:: Wood – Ryan Montbleau ::
Captivating listeners with a raw, organic folk quality, Ryan Montbleau possesses that same gritty, rustic nature with his new EP Wood. It is the first EP from a series of four unique releases Wood, Fire Water and Air. This three-track offering reminds us what it is like to be human in these trying times. Opening with the earnest track "Perfect," the stunning song is about owning your imperfections because it is those faults that make us who we are. "Ankles" is a track of true thankfulness for those parts of us we take for granted. Concluding with "Outside Looking In" this gentle tune is a narration of viewing life from different perspectives and how that affects your mindset. Each track off the EP relays a profound message, making Wood so special and meaningful.
Montbleau is known for his deep vulnerability and candidness within his exquisite music. From the jungles of Peru to the volcanoes of Hawaii and the beaches of Costa Rica, the singer/songwriter has gained so much life experience from his many travels. Searching for a strong sense of purpose and meaning, his journeys have defined not only his music, but also who he is at the core. You can really feel this through his rich sound and storied lyricism.
:: "CROSSFIRE" – RAGS AND RICHES ::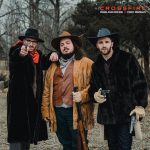 Kentucky boys RAGS AND RICHES, have collaborated with Cody Morgan on their latest song "CROSSFIRE." The song is pounding and robust, made in the hope of pushing other people to fight back through their own personal war zones. The mind can be a treacherous place and "CROSSFIRE" is essentially a message for those stuck in this crossfire to stay fierce and to not let anything tear you down. Anxiety can be a struggle but these Herculean lads are making sure you don't give in to your mental demons. Tanner explains "my verse was written from the perspective of how I let others' words tear me down and Cody's verse from the perspective of his internal voice tearing himself down through stress and anxiety." Giving both sides to the mental fight, it really does create a crossfire both socially and lyrically.
This song is a battle cry for the mind. Combining electronic components to a hefty rock tune, "CROSSFIRE" is an electric bolt of rock with a modern, alternative twist. Collaborating with Cody Morgan, the song is structured with strapping drums, angry guitar riffs and crashing powerful bass synths. Using their rock-electro twist on the build ups, the song emits an alternative twist that really amplifies the build. With aggressive bursts of vocals and glass smashing bell sounds, the song is literally exploding with passion and enthusiasm for finding inner resolution for battling off the mental darkness.
:: "Echoes" – Coral Palms ::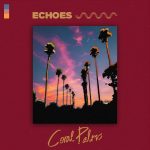 Coral Palms drop the fizzing indie pop tune "Echoes," fueling our desire to fast-forward to sunny festival weekends. Hailing from Torquay, UK and now based in London, Coral Palms will melt the iciest of hearts. Their latest track "Echoes" is all about a tricky love situation. The song is an expression of this love mishap, carrying all the emotions with the band singing, "I can hear the echoes of all the things you said." Bursting with youthful energy this single is a playful splash of life. The track sparkles with pounding guitars to get your heart racing, perky, dynamic drums and gorgeous sunny riffs. Sensing the youthful angst of love situationships, the frustration and passion comes out in a shockwave of electricity in the track. You can imagine yourself jumping up and down with a plastic cup of beer at a festival, lapping up the sun and loving life. Divinely British, the singer has a knack of infusing his vocals with that indie pumped energy. With little moments of quiet and frustrated build ups the track gives justice to each element of this gorgeous, analog galore.
"Echoes" encapsulates anger, sadness and fun all in one. Coral Palms share, "A lot of the themes in our lyrics revolve around youthful disarray, angst and of course romance" but musically they combat the emotion with the dance element sonically. If you're missing festivals, pumping indie dance tents and need to get some anger out over a love problem, then "Echoes" won't let you down.
:: "Hoodlum" – That Handsome Devil ::
From a record with titles like Shut Up You're Stupid and Guys Are Gross, "Hoodlum" seems a tame moniker in comparison. But That Handsome Devil have never been the kind of band to pull any punches. "Hoodlum" is a sardonic song about young men getting caught up in gang violence. As with the rest of the album, Godforbid's delivery on this song is immensely expressive. His is a good singing voice cut through with humour, cynicism and years of experience. This emotional honesty carries his words for miles. His stage-front authority gives this band's music a wonderful acerbic quality. It's the kind of sound that makes you smile from the off.
Well you got yourself a new gun
But you swore you'd never shoot one
Now they're callin' you a hoodlum
Somebody fired some shots, somebody called the cops
Now you're just another kid in a box
The backing for this tune is simple. It's a straight-up 60s lounge/jazz song. Those female backing singers, the Moog synth chords, that wandering guitar melody, it's all familiar. The drop for the 2nd verse is as sweet as it is basic, the band stripping right back down to the rhythm section, giving the vocals plenty of room to float around the room. It's got a loving, almost sentimental quality, before the pre-chorus kicks back in with "Well we hang out on the corner, like some fuckin' street signs" just to remind you where you are. If you saw these guys in a bar, you'd want to sit back, light a cigarette and nod along gently. Let's hope we can do that sooner rather than later.
:: "Trophy" – Crumb ::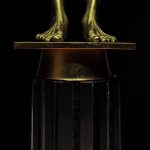 The Brooklyn neo-pysch band gives us a taste of what's to come with their first new release since their 2019 album, Jinx. Deceivingly hypnotic with ominous undertones, "Trophy" is an examination of emotional unavailability and isolation. With hazy grooves and tenuous synth melodies, it could be the soundtrack to a pensive yet unsettling Alice in Wonderland adventure—wandering through a charmingly overgrown, spiraling hedge maze, or falling down a bottomless rabbit hole. In the music video, frontwoman Lila Ramani accepts an award on a starkly lit podium, with the rest of the band either off in the wings, in the audience, or standing battered on winners' podiums at a race track. It's stiffly isolating in contrast, with all the disorientation and whimsy of a fever dream. Similar to the dreamily droning outro of "Part III," Ramani's distant "That's just the way it goes" firmly embeds the song into the fabric of Crumb's discography, further immersing us in a dazed cyclicality.
:: "Lost & Found" – Sunnbrella ::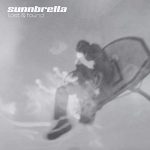 2019 and 2020 were like night and day for all of us, and performing artists in particular. David Zbirka, who performs under the catchy moniker "Sunnbrella," was no exception. In 2019, he divided his time between accompanying folk singer Dope Lemon on a sold-out tour and drumming across Australia and New Zealand for psychedelic dance band JagwarMa. In 2020… he was stuck home in lockdown, like the rest of us. But given that his home city is London, and he was thankfully able to access the famed Abbey Road Studios in town, Zbirka was still able to squeeze some creative productivity out of that dreary period last year.
One fresh new result of those recording sessions is "Lost & Found." Lockdown or not, our contemporary world is largely defined by "temporary pleasures and instant gratifications," and Zbirka's new track details his efforts in "searching for a meaningful connection" in that vapid universe. He cites '90s hip-hop group the Pharcyde as one of his chief influences, and given that "Lost & Found" comes with a grainy B&W video and outlines the singer's efforts at overcoming a system in which people "keep passin' me by," the connection does seem apparent. But as for the song's ultimate meaning, he leaves that up to his audience. "I often don't know what the message of a song is when I'm writing it," he confides. "There's room for completely different interpretations by the listeners."
:: "Home" – Miranda Joan ::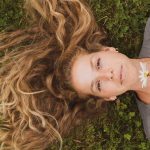 We all deal with hardships in our lives, and it is in times of trouble that we miss home the most. Miranda Joan shows us how important it is to remember where we came from with her stunning single "Home". Her lush, delicate vocals gliding atop a minimalistic soundscape, make this emotive track a thing of pure beauty. With every tender note you can feel her gratitude for being able to return to such a comforting place. The song was written after Joan reconnected to her roots during the pandemic.
The Canadian neo-soul singer and songwriter is known for her strikingly powerful falsetto. The singer was born in Montréal and raised in Vancouver, using her multi-cultural upbringing of French and English to concoct a rare musical sound. Influenced by legends like Stevie Wonder and Carole King, her style evokes a quality reminiscent of classic singers while also portraying a fresh and contemporary sound.
— — — —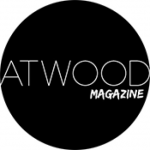 :: Weekly Roundup ::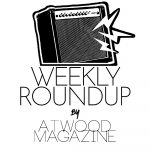 ---
:: This Week's Features ::
---