With an ever-present fervor in his vocal work, Soham De embraces emotional intensity in "Confession," delivering a performance that will leave one with chills for days to come.
— —
Being able to accurately express oneself in a manner that's both open and honest is a struggle for most. Each person has their outlet for achieving that desired level of honesty and for Soham De that outlet is his music. With his soul-tinged gritty vocals and talent for creating beautiful melodies, De has been able to create pieces that remain present within the minds of listeners for days.
With his latest track, "Confession," De takes that ability to new heights, and we at Atwood Magazine are proud to be premiering its music video today.
Watch: "Confession" – Soham De
UK based singer-songwriter Soham De is no stranger to the world of music, having started his journey during his early childhood. Having a knack for creative writing and music, De wrote his first song at only 10 years old. As his talent grew, he then started doing small, intimate performances to close friends and family. De is now ready to take that talent and present it to the world with his upcoming EP slated to release later this year.
"Songwriting is such a powerful way of not just showing how you feel but what you feel, and I think Confession goes for just that, the what" explains De to Atwood.  "I remember the piece just growing in my mind as I wrote it – it was winter and I remember it getting very dark outside. When it was done, playing it made me feel something raw and human, something irrational yet necessary, something that kept me locked in a moment. It's been really special to take this to the studio, over half a year after it's been written and let it build organically. It's been the first time I've worked on building songs from just their barebones of guitar/piano and vocals and the aim was to have everything enhance the core of the song, not to just add instruments for instruments sake. I think what we've done with Confession is keep that moment on a dark winter day and just let it breathe."
His first single off of the EP, "Confession," provides a great look at the level of detail and sincerity that listeners can expect with the full release. The track begins immediately with an emotive vocal performance from De accompanied by delicate piano playing that creates an intimate and vulnerable space. As the track progresses, a string arrangement joins the mix, adding an additional layer that complements the existing melody perfectly. As the flurry of strings continues on, the grit in De's voice begins to grow in intensity and only at the track's close does it begin to subside. With his confession laid bare, the thoughts trapped inside him have finally found their place in the world.
So, when it comes to visualizing the barebones workings of strings, piano, and vocals, what would best fit? Exactly that and nothing more. The video follows De as he plays the piano melody to the track, allowing the viewer to see the outpour of emotion from not only De's mannerisms but his facial expressions as well. It's a simple video, but anything else would seem excessive. It's the perfect blending of simplicity and heart and allows for De's talent to take center stage.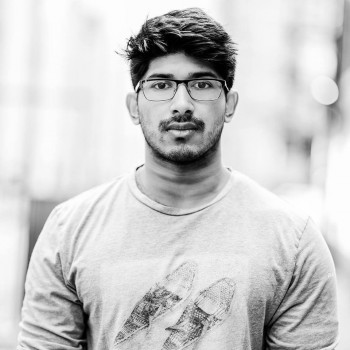 Playing it made me feel something raw and human, something irrational yet necessary
Soham De has been going on a purely upward path with each piece of music blowing expectations out of the water. His music and vocal performances provide a wave of inventiveness that so many artists strive for, and De nails it with songs like "Confession." De has a promising path ahead of him, and with the release of his upcoming EP on the horizon, us at Atwood Magazine will be ardently awaiting the gorgeous performance that he is sure to deliver.
Watch: "Confession" – Soham De
— —
— — — —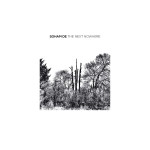 ? © Decibel42
:: Stream Soham De ::