FINLAY's debut single "TIDES" introduces her alluring spirit and energy through catchy electropop melodies and beautiful scenic visuals.
for fans of Ella Vos, Charlotte Lawrence, Ellie Goulding
— —
FINLAY (pronounced FIN-LEE) is a unique, bright spark of life in the indie pop world. Six years ago in 2012, the Texas-born and LA-based artist was victim to a savage shark attack that nearly took her life. "Informed by physicians… that she had a 50-50% chance of survival, FINLAY fought for her life with unwavering passion and tenacity, and to the utter amazement of hospital staff, emerged victoriously just a week later," so the story goes.
Since that fateful, traumatic day, FINLAY has committed herself to embracing each day to the fullest extent possible, living in the moment and indulging in experience. Rather than shy away from the world she nearly lost, she is immersed in it – an unapologetic lover of life.
Well I, take time to take it back
And I want you to know
I'm good with that
And I can't help
but feel your arms around
And I can't help
but let the flicker start a fire
FINLAY brings this warm passion to her energizing, refreshingly intimate music. Originally released last March, her magnetic debut single "TIDES" dives deep into her unique point-of-view. An inspiring tale of a survivor, "TIDES" introduces FINLAY's alluring spirit and energy through catchy electropop melodies and beautiful scenic visuals.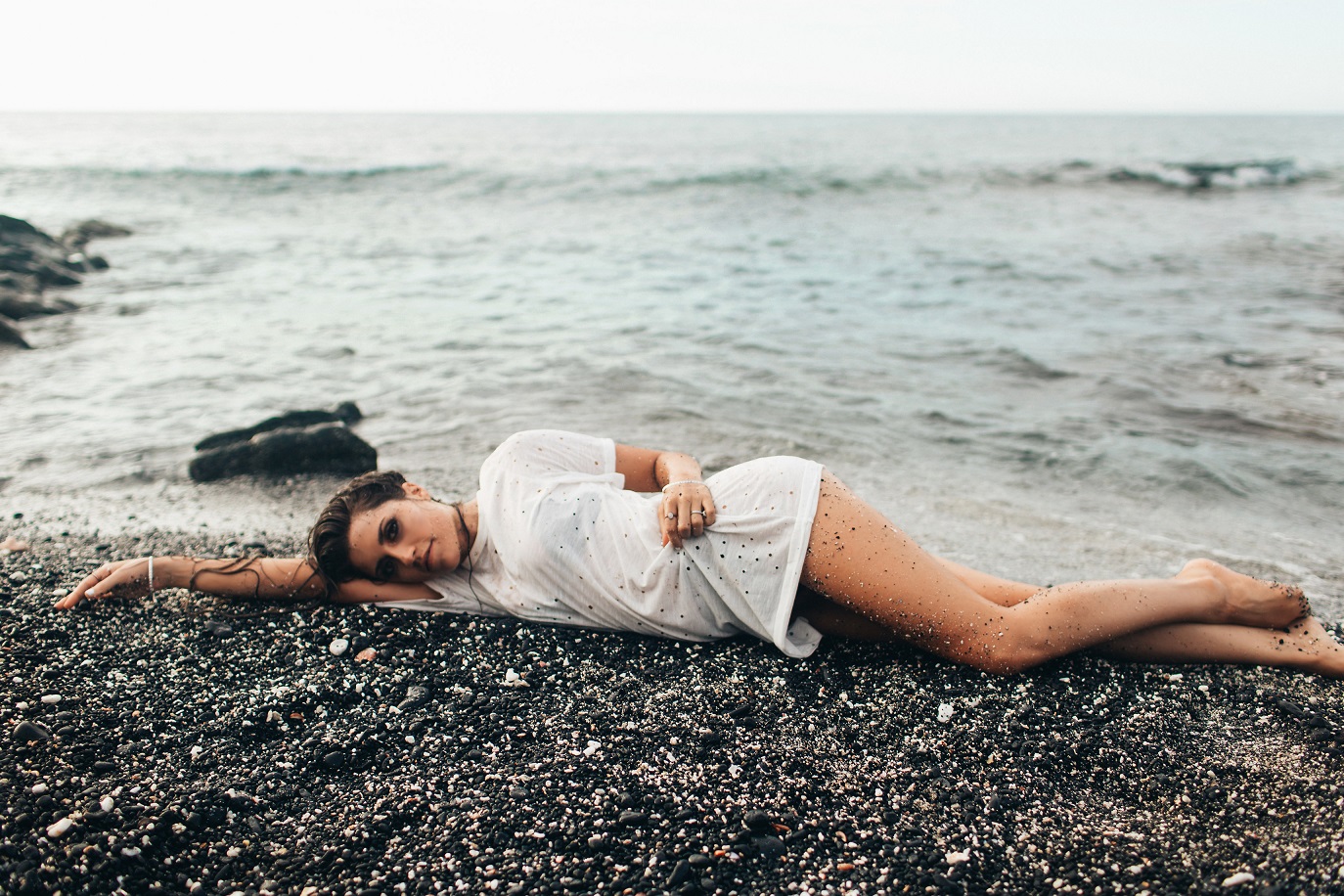 Atwood Magazine is proud to be premiering the music video for FINLAY's debut single "TIDES." Directed by Rubias Collective, the engaging accompaniment provides a deep look into FINLAY the person, as well as FINLAY the artist. We watch her surrender herself to the vast Pacific Ocean, splayed out on the water and upon Hawaii's black sand beaches. FINLAY is honest, raw, and vulnerable: While she sings as if to a lover, we sense she can equally be singing to the water that nearly took her life.
I push and pull
and you come out the other side
We stop and go,
make waves just like the ocean tide
I know you wanted to see me,
I'm on your mind
I know you wanted to feel me,
all the time
You don't have to walk, walk away
Until we say okay
"On the day I was discharged, the doctors lovingly pulled me aside and remarked, 'This is the fastest we've ever seen a shark attack victim heal in this history of this hospital. You must be set aside for something special,'" FINLAY tells Atwood Magazine. "While I was lying on the beach in shock after the attack, my vision for my life as a performer began to wash away in hopelessness when I realized the end could be near for me at just twenty-one. I feared resenting the ocean forever, too, and being afraid of ever going back in again."
"In that moment, I made a commitment that, if I survived, my life would become a brand new wave in pop music devoted to showing fearlessness and a little magic to my fans and friends, and that's exactly what I hope fans hear in this track; all of me. To visually represent my new commitment to fearlessness, I chose to shoot the music video for 'TIDES' right smack-dab in the middle of the Pacific Ocean (in the Hawaiian Islands), shortly before Kilauea Volcano began exploding earlier this year. As a shark attack survivor and artist, I feel like I was given a radically unique gift to step back into the unknown waters of life in spite of personal fear(s), and my scar is a daily reminder of the second chance to pursue the fullness of life.'"
---
"TIDES" is visually brilliant: The cinematographers manage to not only capture FINLAY's vibrant energy, but also the wonder and beauty of her environment. Our eyes take in dazzling shots from above, where the artist is but a speck of flesh in that great open water. Hawaii could very well use this video as an advertisement, if the 50th state wanted; gorgeous beaches and forests play a signifiant role in expressing FINLAY's oneness with the natural world. The scene is irresistible – a tempting invitation to bask in life's glorious splendor.
While we're sure to be flowing back and forth to "TIDES" for some time, we also can't wait to discover more about FINLAY: Having shared her story of survival and perseverance in her debut, the emerging artist can take her music and message in any direction. She recently released a mesmerizing duet single "Memories" with fellow LA-based electronic music producer/songwriter/multi-instrumentalist NATIIVE (Chris G Wright). No doubt there's much more in the months to come!
For now, get swept up in "TIDES," FINLAY's intoxicating celebration of life – streaming exclusively on Atwood Magazine!
Stream: "TIDES" – FINLAY
— — — —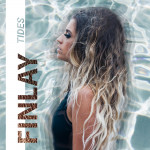 ? © Jessica Sullivan
video © Rubias Collective
:: Stream FINLAY ::