An intimate and raw DIY experience, Clarence James' debut album 'Fucked Me Up' captures the turmoil of heartbreak as love comes crashing down on a young heart.
Stream: 'Fucked Me Up' – Clarence James
---
Born out of love and heartbreak, Clarence James' debut album is instantly relatable and achingly visceral.
It's easy to argue that a breakup is one of, if not the first major challenge we face as adolescents and young adults. It's a taste of rejection – one of the first instances we find ourselves truly on our own to pick up the pieces, where only time, reflection, and personal growth can heal that hole left in our hearts. For 20 year old Clarence James, the healing process came in the form of a full-length record that tracks the journey from heartbreak to acceptance: Intimate and raw, Fucked Me Up captures the emotional and physical turmoil of love as it comes crashing down on a young heart.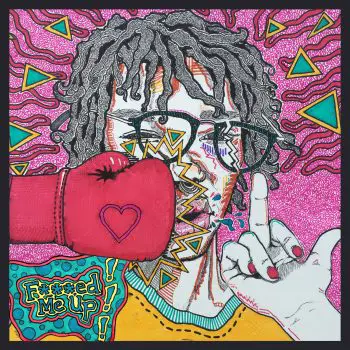 She strays away, misplaced and open
Had a full plate, my heart was broken
That girl and her fake emotions
Had me goin crazy, I'll make the most of it
These chains my grief was holdin
These lazy days from night till mornin
Slept all day, stretch n yawn and now im
Lying face first on the floor
Tryna lock every open door I'm just
Crying my eyes so sore
Inside my heart was tore but no my
Chest empty, hollow core and now
Life can be such a bore when you're
Lying face first on the floor
She said we're no more
But she can't be sure (I cant be sure)
– "Can't Be Sure," Clarence James
Released on Juneteenth 2020, Fucked Me Up arrives as Clarence James' first full-length project. Raised in Columbus, Texas and now based in Austin, James made early waves two years ago with his debut single "Ronson Princess," whose feverish vocals and lush, unassuming guitars earned the teenage artist placement on numerous high-visibility Spotify playlists and has since become his first million-plus streaming single. Straddling indie rock, jazz, and hip-hop, Clarence James lets the music pour out of him as it comes – ignoring "genre" or traditional "style" for a sound that is authentic and unique to him. He wields his electric guitar with considerable strength, enchanting with fiery licks and groovy rhythms unencumbered by excessive production or fancy studio trickeries.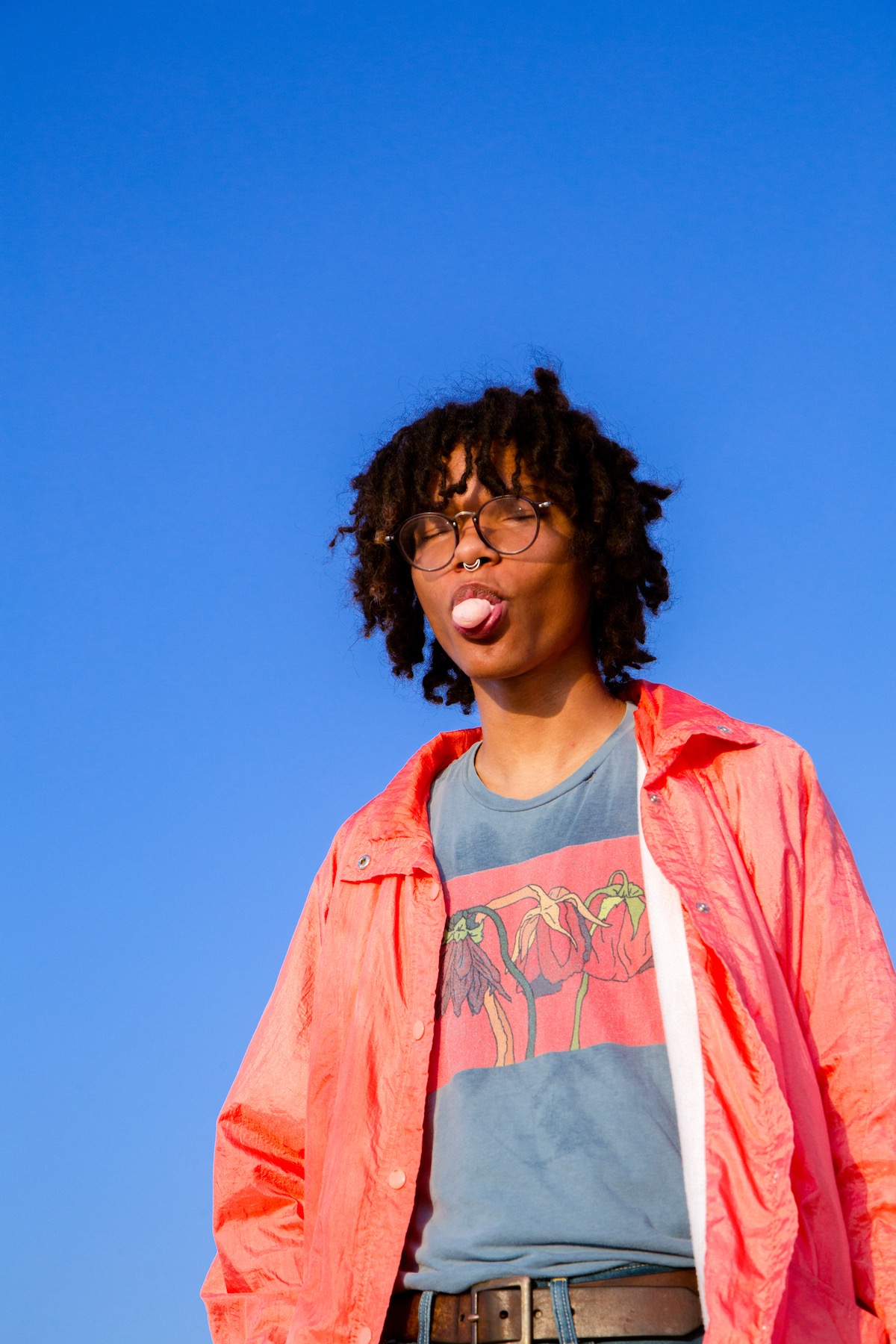 What we hear in Clarence James' music is unadulterated and true to the artist who made it.
Listening through his albums opening tracks "Can't Be Sure," "Not Just Anyone," and "So Cold," it's as if we're next to him in his bedroom as he reels through those initial stages of grief. The latter, his album's lead single, captures the growing distance between him and his ex through singsong lyrics whose sweet flow deceives the turbulence within:
My thoughts misguided by the things
that i realize i should've paid no mind
Every second goes by, it gets the best of me every time
And you're so cold on the outside, I open my mouth and
Nothing seems to come out right
And you're so warm on the inside
Only depends, my my
Look where we're at my dear oh no
I gotta get us outta here
This kinda place could make our love disappear
But I don't, don't wanna shed another tear
You're filling me with despair, it ain't fair
I know you don't really care
She's so cold that I froze
She never loved me
it was just a little lie that she told herself
And i don't think she knows (she don't)
I do but how's it supposed to help me now that I'm alone
I should've been on my own, I should've been on my own
---
The smoldering title track "Fucked Me Up," an easy highlight on the record, effortlessly blends soothing jazz guitar soloing with tender electric keyboards and cool vocals to create an immersive experience. Yet while this and the heavier "But Naw" make for strong mid-album highlights, nothing compares to going on the full journey with Clarence James from start to finish. That's the only way to experience the scope of the artist's heartbreak – a feeling he dwells in with humility, vulnerability, and sincerity.
Things begin to take a turn on "Make Me Better," where James confronts his baggage, recognizes a desire to get out of this funk, and starts looking for ways to improve: "Just don't wanna make another stupid mistake," he sings. "Just make me better." The album's final tracks "Learned My Lesson (switched perspective)," "In the End," and "Forget" chart the course for a brighter tomorrow. Though by no means happy in the traditional sense of the word, they serve to uplift and rejuvenate; there's an active longing, shared in James' vocals, his guitar work, and even his drummers' snare hits, to look up for that new, next stage. By the time "Forget" comes around, the artist seems to have completely accepted the mistakes and misgivings that led to the relationship's ultimate demise. His lyrics are unforgiving and completely stripped to the bone in this minute-and-a-half coda:
Had to let it go
I really really really didn't wanna do it no
I'm better on my own
Though I can't forget it all
I'm really really really really trying to
Forget about you
You saw the worst of me
I saw the worst of you
You saw the best of me
I saw the best of you too
I guess I
I don't want to forget
I don't want to forget
I can't, I can't
I can't forget
When people say "time heals all wounds," they're not suggesting any easy fix. It's not the seconds, minutes, hours, and days' passing that gets us over a breakup, but rather the time we spend reflecting on what was, reliving what we need to relive, and finding closure where we need to let things go. Likewise, Fucked Me Up finds Clarence James sifting through himself and his relationship as he comes to terms with not only his breakup, but his own imperfections. The only way we can improve is by learning from the past, and if there is any one lesson to take away from Fucked Me Up – aside from a need, in all music, for more jazz guitar – it is to always be present, self-aware, humble, and open.
As far as debut albums are concerned, Clarence James' Fucked Me Up is a fresh look at an exciting new Texas talent. We can't wait to hear what he (and his guitar) cook up next.
— —
— — — —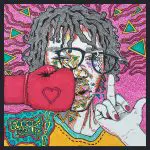 ? © jinni j
Fucked Me Up
an album by Clarence James
---