With her latest EP 'If Orange Was a Place,' Tems proves that she's worth the hype, offering up a unique blend of voice driven storytelling that challenges and stuns and ultimately delights.
Stream: 'If Orange Was a Place' – Tems
---
Backstage at the U.S. tour of Nigerian singer, songwriter, and producer Tems, she and some of music's heavy hitters mingle — artists like Wizkid, Chance the Rapper, and Jorja Smith. Video surfaces of the young musician shaking hands with Oscar winner David Kaluuya. Damson Idris is also in the mix. After an explosive year in which the 26 year old Tems, born Temilade Openiyi, burst onto the global stage with her unique blend of soulful alté and R&B, she has gone from emerging talent to bonafide superstar, receiving co-signs from stars across oceans, from Drake to Rihanna to Adele. With her latest EP, If Orange Was a Place, the young singer proves that she's worth the hype, offering up a unique blend of voice driven storytelling that challenges, stuns, and ultimately delights.
On first listen, If Orange Is a Place is razor-sharp and meticulous, focused on its project. The EP opens with "Crazy Tings." "All you do is lie, lie, lie," Tems sings after a smooth electric guitar intro. The bass is heavy. It cocoons Tems' beautifully dark voice in an unexpected warmth. There's nothing superfluous about the three-minute song or the EP in general; each song begins and ends at just the most logical moments.
An 18-minute quick listen, If Orange Was A Place is tight and succinct, like a burst of color that materializes and then quickly dissolves.
On subsequent listens, however, the EP sounds looser, and the listener can hear the improvisational style beneath the polish. On the Brent Faiyaz-assisted "Found," Tems zig zags between the heavy and the light. Faiyaz adds a familiar R&B cadence that works well because it contrasts with Tems' floating style. Tems' spontaneous style is evident throughout the EP; on the bookending songs "Avoid Things" and "Vibe Out" she flows from verse to chorus with little transitional markers.
---
"Oh my voice is a mystery," Tems sings on "Replay" which arrives exactly in the middle of the EP. In "Replay," Tems addresses some of the real-life experiences that have shaped her, including the initial pushback she received at the beginning of her career because of her unique singing style. She also touches on the two days she spent in a Ugandan prison for allegedly violating Covid protocols during a performance there. Tems is open and honest, and there is a certain defiant vulnerability in her work. She is riding "the wave of my history," she sings, and to the doubters, "I'ma shut 'em all down one of these days."
Tems' meteoric rise from young unknown to the girl of the moment has been years in the making. In an interview with UK's The Face, Tems recalls joining the school choir at 17 where she worked with the music teacher to hone her voice. "I started training with the music teacher because I thought my voice was too heavy for a girl," Tems told the magazine. ​Tems' singing voice is imbued such a of raw emotion and dizzying depth that she once turned to YouTube to learn how to produce her own music because she couldn't find producers who would nurture her signature sound. So much of what she knows, she taught herself, learned through dogged single-mindedness.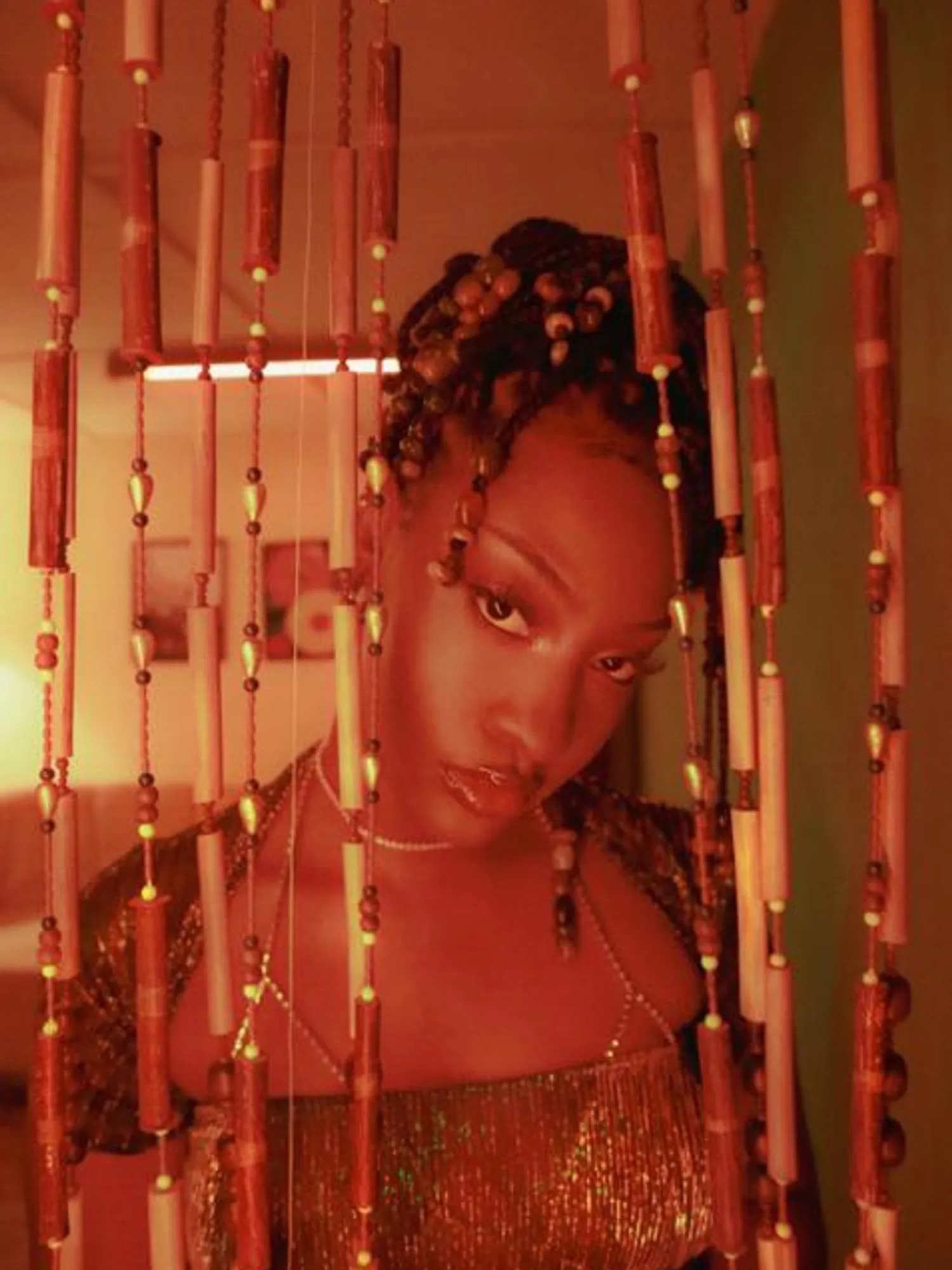 Tems is clear-eyed in a way that makes her wise and grounded. Thus, it comes as no surprise that she foresaw her own success. "Once I say something is happening, it just happens," Tems told Rolling Stone in a recent interview. And things are certainly happening for Tems. Her smash hit "Essence" with Afrobeats giant Wizkid was recently certified platinum. She just completed her first headlining tour across the U.S. On September 29, Tems performed on Jimmy Kimmel Live! And earlier this year, she signed with Since '93/RCA Records.
Asked what her future plans are, Tems tells Rolling Stone, "Honestly, I can't say that I have a specific thing that I want to do, because it's just so many."
With such clear ambition, Tems is the one to watch.
— —
— — — —
? © Roderick Ejuetami
:: Stream Tems ::
---