To celebrate "the most wonderful time of the year," Atwood Magazine's Mistletones column features fresh holiday/wintertime tracks and exciting covers of beloved classics. December has a knack for bringing out some of the most poignant, tender, and celebratory music, and we want to highlight that excitement by showcasing new and alternative holiday greats! Spice up your holiday season with songs you can listen to now and cherish in the years to come.
Husband and wife duo Mountains in the Sea encapsulate both the sweetness and sadness of the festive season with ukulele-driven single "Well, This Is Christmas"
Christmas is a sentimental time, regarded as a season of giving, of spreading love, and spending time with those closest to us. It means that if suffering from a broken heart or lacking in company, the soppy atmosphere is intensified and the feeling of loneliness becomes out of place. One could argue that in these cases, the essence of the season is lost. What is Christmas without spending it with the ones you love?
They say it's Christmas, Christmas
And kids are singing carols down the lane
And the lights are shining bright on the tree tonight
But it all seems so dim without you
"Well, This Is Christmas" – Mountains in the Sea
---
"Well, This Is Christmas" by Mountains in the Sea (released November 23) encapsulates the sweetness of Christmas time. The ukulele and happy-go-lucky sounding intimacy are sugary like candy-covered gingerbread houses and piles of freshly baked cookies prettily decorated, while the narrative reads as a love letter sent through the snow. But there is a sadness mixed with the sweetness. The absence of a loved one causes the festive cliches to be highlighted- mistletoe, bright lights, children carol singing, holly, and presents- and become a darkened blur.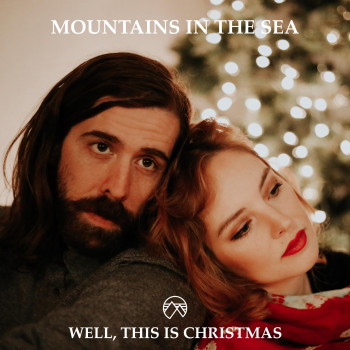 They say it's Christmas, Christmas
And kids are singing carols down the lane
And the lights are shining bright on the tree tonight
But it all seems so dim without you
I'd take down all the holly
If I could hold you tight
I'd give back all the presents
If I could be with you tonight
Mountains In The Sea is Phil and Angela Lamb, a husband and wife duo making electro indie pop from the comfort of their home in Spokane, Washington. As parents to two young children, Angela could be recording vocals holding one in her arms and Phil could be producing tracks on the computer while the other joins in trying to playing the keyboard. They share insights on their Instagram page alongside home interior projects and family outings, bringing an accessibility to the life of a wholly independent artist. Having both been a part of various musical projects (they can still be found making music with indie rock Spokane band The South Hill), Phil and Angela began Mountains in the Sea at the beginning of this year and released their debut single, "Better Way" in September.
Whereas "Better Way" glides with nonchalant synth pop, "Well This Is Christmas" is stripped back and bluesy with ukulele, acoustic guitar, and the sound of subtle backing harmonies. It's a fun, simple declaration of love that has the charm of a self-made Christmas song but created to a professional standard. There's the subject of heartbreak and longing but pairing it with an up-tempo sound gives it the comfort of snuggling up on the sofa watching a seasonal appropriate rom com. Whether in treasured company or feeling on the lonely side, currently happy or currently sad, "Well This Is Christmas" is a song designed to be enjoyed by anyone.
Mountains in the Sea will be releasing their debut EP early next year. Stream "Well This Is Christmas" on Atwood Magazine and dive deeper with our interview below!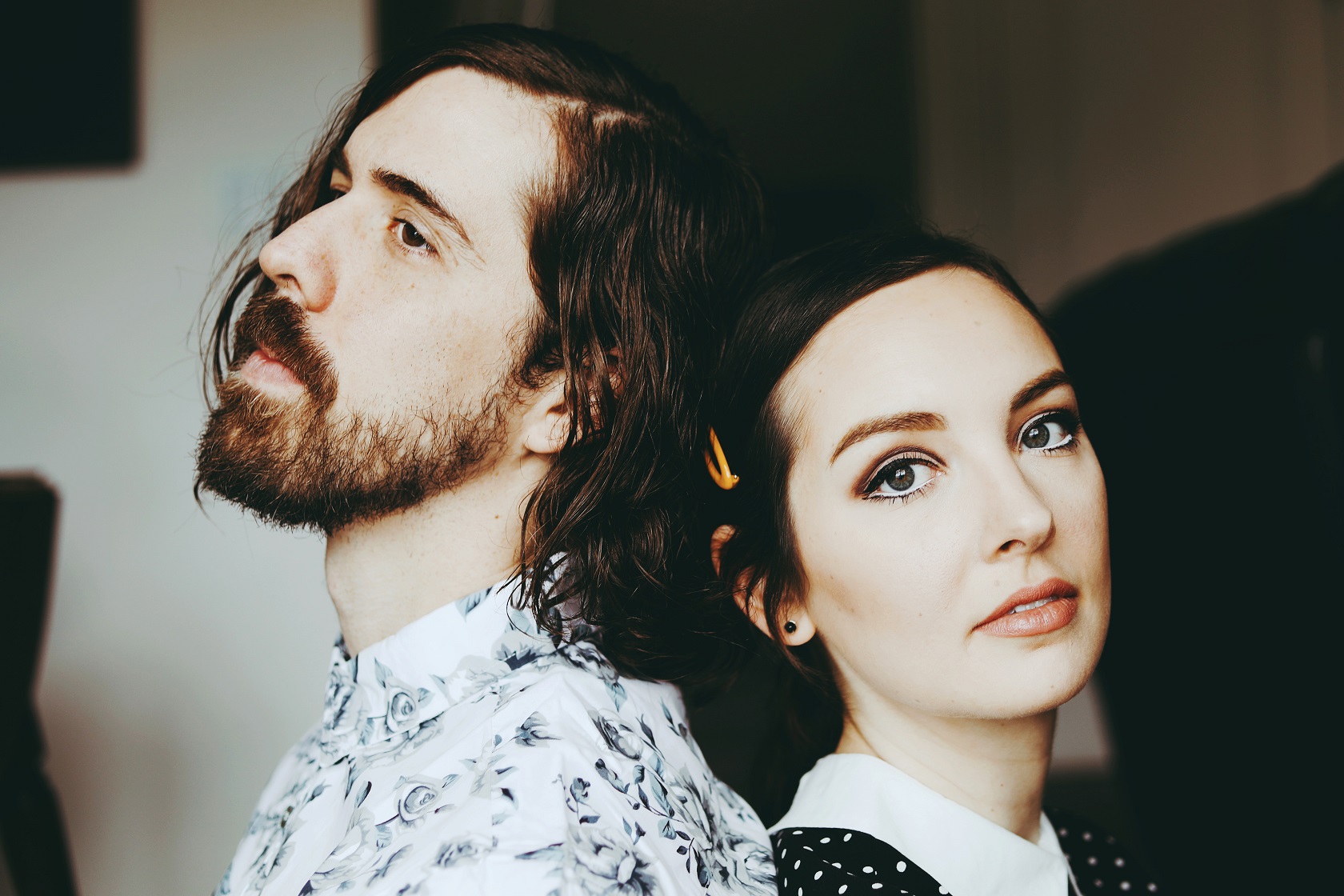 MEET MOUNTAINS IN THE SEA
Atwood Magazine: What inspired you to record this song? How did you go about making it your own?
Mountains in the Sea: This song came together for us really quickly. Angela got the idea while playing around on ukulele and wrote out the lyrics in maybe half an hour. It was one of those songs that just kind of fell into place. We actually wrote, arranged, recorded, mixed, and mastered it in five days! Once we had the idea and the song was written, we wanted to get it done quickly so we could get it out for this holiday season. When we were recording it, Phil had the idea to add the "oohs", all the backing instruments, and also suggested Angela go up for that final soaring high note, all of which we think really took the song to another level.
How does this song capture the holiday spirit or season, for you?
Mountains in the Sea: The holidays are about being with your loved ones, and we wrote this song thinking about some friends of ours in the military or otherwise unable to spend Christmas with their family. That feeling of longing, waiting, just missing your love while everyone else is enjoying the holiday around you–that's what this song captures. We know that feeling too, as a couple, because we dated long distance for a while (cross country!)
What is your relationship with the holidays and the holiday season?
Mountains in the Sea: For us, the holiday season is really about slowing down, simplifying, and reconnecting with family and loved ones. Here in Spokane, WA, we do often get white Christmases, and it's really beautiful. We always look forward to this time of year.
We're sking everyone to share some of their favorite holidays songs: What are yours?
Mountains in the Sea: Some of our favorites are "Please Come Home For Christmas" by Eagles (we've always loved the blues, I guess!), "Oh Holy Night", and "White Christmas" of course–Bing Crosby is from Spokane too!
"Well, This Is Christmas" – Mountains in the Sea
---
:: Mountains in the Sea ::
---