Every Friday, Atwood Magazine's staff share what they've been listening to that week – a song, an album, an artist – whatever's been having an impact on them, in the moment.
This week's weekly roundup features music by Ric Wilson, Yseult, Arlo Parks, theMIND, Noname, Tora, Kelsey Lu, Proper., Chuck Brown, KIRBY, Rina Mushonga, marc indigo, MorMor, KennyHoopla, Milo, Ho99o9, Big Mama Thornton, 2Pac, Dave, Thee Sacred Souls, Common, and Liljitm3n!
Black Lives Matter.
— — — —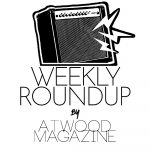 — —
—
:: "Fight Like Ida B and Marsha P" – Ric Wilson ::
"I ain't come here to play woke musician," sings a feverish, empowering, and inspiring Ric Wilson in his new song "Fight Like Ida B and Marsha P." It's a rare thing to hear a musician be this real and raw, yet  the Chicago MC is nothing if not direct in this emphatic protest song: Named after civil rights leader Ida B. Wells and LGBTQ+ activist Marsha P. Johnson, "Fight Like Ida B and Marsha P." wastes no time in getting down to business with a hot, heavy beat and hot-on-the-mic, in-our-face vocals.
A "certified bop" (if ever there was one) blazing with passion and conviction, this song is straight fire from start to finish: In three tight minutes, Wilson spells out his case for black womxn and trans womxn's rights. It's an easy message to get behind, and one made all the more exciting by Wilson's spellbinding presence and dynamic flow. He brings it all home in an anthemic refrain that's as catchy as it is meaningful; "Politicians just shrug, ain't no help from above, they don't want to see us up, up, up, up, up up… everybody, fist up, up, up, up…. Everybody go up, up, up, up, up…" It's an evocative message – one made even more powerful by the freedom fighters Wilson names atop his own chants, as well as the tasteful, finessed production (which includes the haunting sounds of a police radio going off, amongst other compelling sonic nuances).
Eventually, Ric Wilson calls on all of us to do our part: "Everybody rise up, up, up," he declares in a half-invite, half-demand. If you're not yet on your feet, you will be now.
And while this could be the party song of the year, no one is in the mood to party right now; aside from the global pandemic, we're much too concerned with seeing through some real systemic overhauls and societal changes. Black Lives Matter. Black Trans Lives Matter. If you need one, let "Fight Like Ida B and Marsha P" be the soundtrack to your protest: Ric Wilson's journey to learn from history's freedom fighters will inspire you to rise up higher than you ever believed possible.
Harriet Tubman was a freedom fighter:
She taught us how to fight
Ida B. Wells was a freedom fighter:
She taught us how to fight…
It's a song of courage and a song of might. It really is that good.
:: Noir – Yseult ::
Singer-songwriter Yseult is supplying a powerful voice for Black communities the francophone way. Her songs, however, are internationally felt with the sound generating emotion in a way that's easily understood. "Corps" is tender, helpless and hopeful at the same time while intimately delivered with the accompaniment of a piano. 'Y a pas d'place pour les faibles, y a pas d'place pour les regrets/ Le cœur sur le sel, relève-toi, faut pas déconner' she orders in the opening verse. There is no place for the weak; there is no place for regrets. Get up, don't mess around.
"Rien a prouver" is a smooth, subtly attitude-driven account of her personal struggles entering the music industry at a young age, similarly drawing upon the same topic of the body with lyrics such as 'J'suis tombée cent fois et j'ai su me relever/ Devant le miroir je me suis retrouvée'
These are taken from the 2019 EP Noir, of which the title track is an energetic release of self confidence.
Casser les codes ouais, ouais, toute ma life ouais, ouais
Tracer ma route ouais, ouais, toute ma life ouais, ouais
Noire et fière de l'être, ça, c'est toute ma life, ya, ya, ya
Tout est noir, tout est noir
Dans ma vie que tout est noir
Tout est sombre, oh, tout est noir
Dans ma vie que tout est noir
It's unapologetic, proud, and (above all) catchy. The message remains ringing in your ears after the first listen.
:: "Black Dog" – Arlo Parks ::
At only 19, Arlo Parks has already become one of the most renowned new voices of the UK indie scene, and her latest single (and recently hinted-at first LP) is sure to win her international acclaim. Born in Hammersmith, London, the multi-talented poet-singer-songwriter rocked the world with her 2018 debut "Cola", a tender teenage ballad that verbalises the young generation's struggles surrounding intimacy and the inevitability of heartbreak with compelling honesty and authenticity. She has since developed a distinctive sonic arsenal while touching on increasingly delicate and complicated topics, such as the bittersweet "Eugene" released earlier this year and relating a bisexual girl's unrequited love for a straight friend.
With her latest single, Arlo tackles her most sombre subject yet. Inspired by a poem she shared via Instagram this April, "Black Dog" portrays depression and mental health issues from a loved one's perspective.
I take a jump off the fire escape
To make the black dog go away
At least I know that you are trying
But that's what makes it terrifying
The song's daring sincerity makes it poignant as well as relatable, a moving depiction of the  anxiety, concern, and helplessness that witnessing another's pain entails. Venturing a difficult topic, Arlo speaks with the sufferer's vulnerability and the artist's confidence, her poetic sensitivity balancing her powerful voice. "Black Dog" marks the newest stage in her skyrocketing success as a songwriter whose maturity belies her age.
:: "A Spike Lee Jawn" – theMIND (ft. Krystal Metcalfe) ::
"To Whom it May Concern,
FUCK 12 and reparations have been due.
This song is a 400 year old invoice.
Best,
theMIND"
"A Spike Lee Jawn" comes to us from Chicago's theMIND as a Juneteenth celebration and a "400 year old invoice." The track, which features Chicago soul/funk powerhouse Krystal Metcalfe, is a danceable, brightly produced one – but its lyrics tell a story of reparations, coming change, and justice. "I just want my 40 acres, fuck the mule," the pair sings on the chorus, referencing the oft criticized land allotment offered to freed slaves post civil war.
Close the cell and lock the door
break down the wall they just gon' build up more
Still we get dressed up and smell nice
Rome is burning I've checked twice
In light of current events, the song feels like a much needed rallying cry as well as a release. There is power in just saying "fuck it," and dancing through the bad times. The song is classic Chicago, and I love every second of it.
:: "Song 33" – Noname, madlib ::
Noname finally dropped "Song 33" – her third single post-Room 25 and her first in 2020. Song 33 weaves the production powers of madlib with Noname's unmatched rap prowess and defining sociopolitical awareness into a smooth, empowered and assertive listen. Clocking at barely over 1 minute, this song follows J. Cole's 'critique' of her tone and his expectation of her to educate – the too-typical dismissive reaction to women that speak out – and extremely disproportionately so, women of colour. The delegitimization and belittling of Black people, women, and revolutionaries on it's own is as common as it is absolutely detrimental. Cole's response particularly in the wake of this movement and revolution to focus on is a message that purely bolsters his own ego and those attempting to trivialize the intellect, work and message of revolutionaries like Noname. Expecting better from those (especially with massive platforms) is simply vital.
There's very little I can say that Noname doesn't put perfectly as she raps on the misogyny that shift priorities from communal terrorism to ego and stresses the realities of the truly unfathomable relentless terrorism against Black people, the patriarchy, priorities, and expectations. Another world is possible, and she is the new vanguard.
 I saw a demon on my shoulder, it's lookin' like patriarchy
[…]
Like scrubbin' blood off the ceiling and bleachin' another carpet
How my house get haunted?
Why Toyin body don't embody all the life she wanted?
A baby, just nineteen
[…]
One girl missin', another one go missin'
One girl missin', another
[…]
He really 'bout to write about me when the world is in smokes?
When it's people in trees?
When George was beggin' for his mother, saying he couldn't breathe
You thought to write about me?
[…]
Yo, but little did I know all my readin' would be a bother
It's trans women bein' murdered and this is all he can offer?
And this is all y'all receive?
Distracting from the convo with organizers
They talkin' abolishin' the police
And this the new world order
We democratizin' Amazon, we burn down borders
This a new vanguard, this is a new vanguard
I'm the new vanguard.
:: "Call Your Name" – Tora ::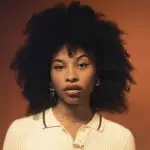 "They don't write stories bout women like me; say that the floor misses our feet, don't pass go – no, straight to jail please." Listening to London's Tora sing the haunting lyrics of her third single is to know the pain and inner tension of a fighter's soul. Born out of inequality and sung from the perspective of the oppressed, "Call Your Name" is an intimate and soulful ache for release. It's a recognition that our world is imbalanced, and that we "won't ever know both sides," as the artist so eloquently sings. Surrounded by fiery horns, moody keys, and a pulsing drum beat, Tora spills her emotions into a heavy-hearted chorus:
Call your name out high
Till I feel forever and not just the night
All that I have when the lights are out
telling you I've tried
But it figures it dims when you're not in my sight
Please can you tell me why
Having introduced herself earlier this March with the colorfully entrancing debut single "Vein," Tora's story is very much just beginning – one listen to her music is all we need to know she'll go far. After putting out the song "PIsonia Prologue" on March 18, she released her third single "Call Your Name" in early May. While it came out some time before the May 25th murder of George Floyd and the present worldwide Black Lives Matter protests, "Call Your Name" resonates with new meaning today. It's the kind of protest into which we can all derive our own meaning, and hopefully take from it all that we need to survive and thrive.
Counterfeit love
Give just enough
Make me believe there's more to us
Than a conditional tie
But what's worse
Same old story
We all serve
Whatever name we find ourselves calling, we will do it with the same passion and conviction as Tora.
:: "Morning Dew" – Kelsey Lu ::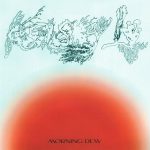 For anyone who is an avid listener of Kelsey Lu, she is an irrefutable wordsmith. Her lyricism is steeped in flowery prose, secular knowledge, and biting critiques that are beautifully juxtaposed against her lilting voice. "Morning Dew," Lu's newest single, is no exception.  The track is a idyllic message about reconciliation, the idea that love lost doesn't necessarily have to stay that way, rather repurposed for one's own psyche.
Time I left to heal
Caught in the undertows of passion
Temptations running strong
Into the veins of all that matters
Drown in my blood thin
Prayin' you'll save me again
Lu sits with her heart on her sleeve, and just a guitar on her lap. She articulates the cyclical nature of romantic love but ultimately reconstitutes that love into a vessel of self empowerment. Let the morning dew, become "mourning" dew, and wash over you like a blade of grass. All the negativity that has surrounded her, and by extension us, now is the time to recollect yourself, repurpose that trauma, and make it emblematic of the commitment to changing for the better. Now, more than ever, is the time to look inward and realize the institutions, teachings, and biases of a society that has failed the vast majority of our country; and make a commitment to changing it. To mourn does not automatically endow fondness, but instead remorse and call for the advancement of a better future.
Morning dew (wash off the old)
I'm mourning you (put on the new)
:: I Spent the Winter Writing Songs About Getting Better – Proper. ::
Even though punk and emo scenes often claim diversity and inclusiveness, more often than not the white (and cis and straight and male) voices take up more space and coverage than Black voices do. Last year's I Spent the Winter… shows a band that is fed up with dealing with the bullshit and faux-inclusiveness that so many punk artists claim while doing little to nothing to support the voices of POC. While singer and guitarist Erik Garlington sings about his experiences with anxiety, family, and sexuality, these issues that continue to rot punk scenes across the country come into focus. "I have to work twice as hard to get half of what my white counterparts get," he sings on "Bragging Rights."
Even though Black artists have a long-standing history in punk and other heavy music scenes, unfortunately they're not always at the forefront, and after interviewing Proper last year, I felt inspired to try to find more punk bands that feature POC like Soul-Glo or Holders. Proper cuts through a lot of the bullshit, and tell their fans exactly where they stand in the album's midpoint "New Year's Resolutions:"
No BBQ Beckys, no more Danes
No more Rachels not staying in their lane
No neoliberalism, no more TERFs
No more hoteps trying to take over the Earth
If your feminism isn't intersectional – we don't want it
If only cisgendered black lives matter to you – we don't want it
If you're only an ally on a keyboard – we don't want it
We don't fucking want it!
:: Bustin' Loose – Chuck Brown ::
My hometown of Washington, D.C. was the first major U.S. city to achieve a majority African-American population and has produced so many vital figures in Black culture, politics and activism. One such figure who I am turning to at this time is Chuck Brown. His album Bustin' Loose helps give rise to go-go, which endures as *the* signature genre of music to come out of the African-American community in Washington. Many will recognize the title track from its interpolation on Nelly's hit song, "Hot in Herre." We in DC know it especially well from it being unfailingly played at every Nationals game. It's a track that we're proud of and that I've returned to recently, as one of many fine examples of the vital African-American contributions to the cultural fabric of the City of Washington.
I will add, however, that listening to Chuck Brown's music makes me think of his colorful mural down at the U Street Corridor– a once-thriving African-American neighborhood that was completely devastated by the unrest of April 1968 and became essentially deserted for generations afterwards. Let this serve as a reminder that, while there is much to applaud in social activism, it is also important that we not let it ever get out of hand or turn violent; the well-being of our own culture and community depends on it.
:: Sis. – KIRBY ::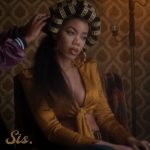 Sometimes KIRBY calls herself the granddaughter of soul, and – honestly – that's the simple truth. Released this past January, KIRBY's debut album Sis. rejuvenates the power of soul music with funky beats, modern love stories, and the confidence and unapologetic attitude about her Black Southern heritage.
This album ranges from the light, acoustic-leaning ballad about self-worth "Velvet" to the blues-funk track about good times and dear friends "We Don't Funk." Throughout the stories, we hear mentions of braids, corner stores, Kool Aid, Nina Simone, and 'Yonce which remind us that we are listening to the experience of a black woman and a Southern woman. My favorite track is "Penny" because of the spittin' yet sultry vocal style that KIRBY employs and the deep bass line that guides the entire rhythm. Also, the whistle additions give the song a very modern Southern hip-hop flavor which showcases KIRBY's range of ability and influence. This Memphis born, Mississippi raised troubadour croons with the talent of Etta James, includes a R&B pop edge reminiscent of Destiny's Child, but also adds a rhythmic delivery to certain verses like a seasoned rap artist. Sis. is not only a triumph and revitalization of soul music, but an exquisite testament to the fusion of many iconic genres of Black music.
:: In a Galaxy – Rina Mushonga  ::
Dutch-Zimbabwean artist Rina Mushonga released her sophomore album, In a Galaxy in 2019. This album really holds the universe. While containing so much, it flaunts the boundarylessness of it's explorations. While certainly conjuring feelings of dreamy space, it also pulls on feelings of growth and coming into yourself, and your voice. These large celestial moments are complimented with quieter, but no less bold moments, of honesty and and the power of a voice.
In A Galaxy is about responsibility and resilience and the album cover serves as a visual representation for the message this album delivers. A golden fist raised in unity and solidarity among bountiful blooming flowers because Black Lives Matter. Black Trans Lives Matter.
Mushonga reveals the multitudes inside of her⏤ her authentic self. Her voice presents immense strength and fragile vulnerability simultaneously. African rhythms liven synths and electro-pop soundscapes. It is this contrast of strength and vulnerability that we hear on the track "Glory". The hollow dim-lit backdrop of strings makes a beautifully simple foundation for Mushogna to paint on.
'Cause this ain't your glory
This ain't your time to shine
Stop changing my story
It's only mine now
"Narsic0" has this incredible seductive, rich and effortless rhythmic flow with the bongo/shaker powered percussion. "Tropix" has an intense groove in a dark and stormy atmosphere⏤ a dance in a rainstorm. It also perfectly demonstrates Mushonga's modern take on the groove of music from the 80s⏤ pulling inspiration from the likes of Phil Collins, Peter Gabriel, Kate Bush. Mushonga's masterpiece, In A Galaxy, is a hands down, must-listen album.
:: Strange Places – marc indigo ::
Building a growing, dedicated audience by releasing single after single, talented musician and songwriter marc indigo undoubtedly has a bright career ahead of him. Though releasing music for about two years, the young artist has already found his distinct voice and sound, blending alternative songwriting with lo-fi aesthetics and lacing everything with a classy, R&B flair.
Following earlier 2020 singles "alone" and "deja vu", marc indigo recently unleashed his debut EP strange places, a seamless body of work that showcases all his best qualities. Mostly characterised by guitar-driven instrumentals and subtle percussion, strange places is a minimal effort production-wise, leaving room for marc indigo's authentic voice to shine. Raw piano ballad "birds" kicks off the tracklist in a classy way; the lush "desires" follows taking the energy one step forward, while previously released tracks such as "suffering", "home" and "alone" sound just as good in the context of strange places as they did as singles.
:: "Pass the Hours" – MorMor ::
The first time I heard a song by Seth Nyquist, I was blown away. And even that would be an understatement. There's something about Nyquist's music that feels simultaneously intimate and vastly relatable, a rare and incredible feat. The singer, better known by his stage name MorMor, hails from Toronto, Canada and cited Jimi Hendrix as the reason he picked up a guitar in a 2019 interview with Dazed. He has also mentioned the influence of Janis Joplin, Thom Yorke and Joni Mitchell. "I explored at my own pace, and I never felt the need to emulate another artist," Nyquist said. That fact is evident in his music: it feels so uniquely his, it's hard – if not impossible – to even categorize it.
Nyquist was largely influenced by his upbringing in Toronto; a 2018 Pitchfork interview with MorMor stated that "knowledge [about Toronto] pours out of him: the subtle differences between local high schools, the exact years certain areas started to gentrify, the quiet places to sit and chat in otherwise-bustling parks." He also told Pitchfork about his experience attending Oakwood Collegiate. "There's definitely a unique thing about the people who come out of Oakwood," he told Pitchfork.  He also described how race played into his experience. When he attended, it was segregated, he stated. "It's pretty crazy to say—there were the Black [entrance] doors, the white doors. But once you're in class, everyone was friends with everyone. That was truly amazing." In addition to these experiences, he also believes his mum to have impacted him creatively. "She was always encouraging me to go practice art, whether it was music or drawing. She'd hang my work on the walls of her office. That said, my relationship to music and art has always been highly personal, and what my mum and I do is quite different, so I'm grateful she helped me nurture my own creativity and allowed me to express myself in different ways," Nyquist said.
Obviously, considering the kind of talent Nyquist possesses, it's difficult to pick only one song to single in on for this roundup, so I'd encourage you to listen to all of them. That being said, "Pass The Hours" is a current favorite. It's a song about seeking freedom and release and the tune is so enchanting and moving I guarantee it'll get stuck in your head with just one listen.
Would it pass the hours?
Close to me, I see
I can tell, looking closely
Don't you wait
Who will hold me up?
I wanna touch the sky
Who will hold me up?
:: "How Will I Rest in Peace if I'm Buried by a Highway?//" – KennyHoopla ::
"There's an aura about indie rock music, and a sound and energy that I can't explain, but I feel like I have it in me."
If you landed back in 2006 bopping to Bloc Party after dropping KennyHoopla's breakthrough single on the Spotify queue, it's no mistake. The young Cleveland-native trades in nostalgia, but not the way it most readily comes to mind. Formative human experiences don't necessarily ground you in a past time, but in a shared experience. Through his music, Kenneth La'Ron intends to evoke a sense of universal humanity. We all know the itching angst of young love, of unbridled youth breaking through chains for the first time. With punk-driven drums and a schizophrenic seesaw of guitar, "How Will I Rest in Peace If I'm Buried by a Highway?//" manifests a space out of time where all that unfocused energy can coalesce into one fist-pumping throng.
From jaded eyes, he might appear out of place in a scene that skews almost exclusively white, but his Gen Z affinity for any and all styles that appeal to him enables him to take the monochrome establishment by storm. He consumes post-punk heavyhitters like Yeah Yeah Yeahs alongside the Drums and the new guard of trap punk Playboi Carti with equal voracity. He's a fan through and through, and fans can in turn become the best pioneers. Where the indie music of the mid-00's that "How Will I Rest in Peace…" calls to mind (even through today) is heavily coated in a sense of irony and elitism, his approach to his art is refreshingly earnest. His sincerity blows a hole right through a stagnating genre and dispels its dated sense of ownership. Indie belongs to everyone, and he's a firm reminder that there's nothing cooler than being open and honest.
:: "An Encyclopedia" – Milo ::
It's hard to narrow down specifically which Milo song or album would be best represented on this roundup. Since the beginning of his career Milo has been steadily releasing albums all of which, to some degree, refer to and bring attention to the lives and treatment of Black People and People of Color in America and "An Encyclopedia" is as relevant as ever. On this track, Milo writes about the inherent cultural tendency to praise white people for their efforts while simultaneously oppressing Black people for putting forth similar efforts, the ways in which white America attempts to constantly dictate the history and story of Black people and POC, as well as the unjust murders perpetrated by the police or other racist individuals on Black people and POC.
Darrien Hunt cosplaying was killed for his hobbies
And I love Mugen too
And that's the thing
I love Mugen too
Darrien Hunt, 22, was chased and shot multiple times by police officers in Utah for carrying a prop sword as part of a cosplay outfit.
:: United States of Horror – Ho99o9 ::
Despite its chief pioneers being the seminal Bad Brains, and despite its heavy association with left-wing movements, hardcore punk has retained a ghostly pallor throughout its lifespan. "Ho99o9" (say it 'horror') bring something dramatically different to the scene. Formed by two New Jersians – known only as theOGM and Eaddy – fuse hardcore punk with hip hop and myriad other genres from industrial to metal and out, and out.
Their debut album United States of Horror, swings from thrumming industrial riff to straight punk madness, lyrically lambasting the US for its litany of crimes. Rarely satisfied with just one target, they unleash their searing judgement on everything from the police, to imperialism (in so many words), and religion. The lyrics remain relatively simple, however. Ho99o9's biggest mark is blowing a cult sized hole in the stagnation of hardcore punk, so long incestuously dominated by a revolving door of the same acts, ideas, scenes.
:: Big Mama Thornton – The Essential Collection ::
First off, as a rule I DETEST greatest hits albums. They lack the cohesion, the thought and the guiding themes that make albums such an exceptional output. But as every rule has an exception, this Big Mama Thornton collection has my heart from the first bluesy cry to the last horn blow. It perfectly captures everything that makes the early '50s star one of the best we've ever had.
Her recording of "Hound Dog" — the original don't forget — still stands as the best. Elvis would kill for an inch of Thornton's lungs, passion and swagger. "Don't Talk Back" has all the bravado of even the loftiest hype-song ("Don't talk back, coz you might say something Big Mama don't like"), and "Bad Luck Got My Man" is enough blutes to snap your heart clean in two.
Without Thornton, there's no Chuck Berry, no rock'n'roll, and certainly no white rock'n'roll thieves (looking at you Elvis, Bill Haley and Jerry Lee Lewis.) Few have been as influential, as initiated, and as tragically forgotten as Big Mama Thornton. She truly had it all, way back before most artists had a damn clue.
:: "Trapped" – 2Pac ::
As much of an icon as Tupac Shakur is, 2Pacalypse Now is usually excluded from rankings of the all-time great rap debut albums, and deservedly so. In terms of production and 2Pac's MC skills, there's a fair amount here that was pretty unpolished. Nevertheless, a handful of songs demonstrate what made Shakur the magnetic figure that he remains long after his passing. "Brenda's got a Baby" is the most famous of these, given that it's still the defining hip-hop song on the subject of teenage pregnancy. Another song, "Trapped," is sure to catch listeners' attention given recent events.
On his debut solo single, Shakur touches on topics that were quite urgent in the high-crime environment of the early '90s. And sure enough, protesters took up these same issues by the thousands throughout the recent wave of demonstrations across the U.S. Among them: that the police's handling of Black suspects can lead to physical harassment; that the prison experience does more harm than good to many African-American inmates; and that fruitful opportunities for Young Black Men can often feel painfully limited. What is even more alarming is the fact that this song itself was inspired by an aggressive police confrontation 2Pac had with the Oakland police in 1991— an experience that mirrors the George Floyd incident in too many painful ways.
Shakur shouldn't be deified— he was both a physical and sexual assault convict— but many entries in his catalogue can be applauded for vividly capturing essential elements of the African-American urban experience in the 1990's. In the case of tracks like "Trapped," that commentary still is pertinent in multiple regards, suggesting Shakur can function as a voice of reason for #BLM-era America as much as he did for the America he lived through himself.
:: "Black" – Dave ::
The Brit Awards 2020 were nothing out of the ordinary, except for one performance that stood out for its powerful and relevant message: that performance was Dave's "Black". Speaking from his experience as a young Black man from South London, he calls out injustice and different aspects of racism, from how Black history has been erased and manipulated by white people, to slavery, to poverty.
"Black is so much deeper than just African-American
Our heritage been severed, you never got to experiment
With family trees, 'cause they teach you 'bout famine and greed
And show you pictures of our fam on their knees
Tell us we used to be barbaric, we had actual queens
Black is watchin' child soldiers gettin' killed by other children
Feelin' sick, like, "Oh shit, this could have happened to me" 
Dave, who won the Brit Award for British Album of the Year with Psychodrama, showed star quality in his breath-taking performance but, most importantly, his inspiring political statement was made very clear. The most impactful moment, however, comes at the end of his performance, when he breaks into a freestyle verse, spelling out institutional racism in a heart wrenching way.
:: "Give Us Justice" – Thee Sacred Souls ::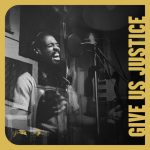 "Could have been me."
That's how the new song "Give us Justice" by the band Thee Sacred souls starts. This emotional opening line is sung by their singer Josh Lane, who is referencing the recent deaths of George Floyd, Ahmaud Arbery, Breonna Taylor and many other black lives. Thee sacred souls is a soul band from San Diego, California. The song is written by their singer himself, who wrote and sings this piece out of the perspective of a black man, speaking out what millions of people across the globe have to fear on a daily basis- the fact that this could have happened to them as well. The eye opening chorus speaks out the simple truth about this everlasting issue:
There will be no peace
there will be no peace
until there is justice
The lyrical depth of the song is supported by a soul jazz melody, which makes the whole track even more emotional and touching. Moreover, all proceeds of this song will be donated to organisations who promote the freedoms, rights and wellbeing of black people. "Give us justice" is a emotional and sensitive song, reminding all of us to remain fighting for equality and justice.
:: "A Song for Assata" – Common ::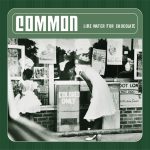 "I've never been free. I can only share my vision with you of the future, about what freedom is." – Assata Shakur
I have a frequent debate with myself about the artist formerly known as Common Sense. As of his recent work, he has fallen into a rut with a very Christian form of hip-hop, with more and more pronounced proclamations since Be. It's hard not to think that Common is the best hip-hop gospel artist around right now. And it's hard to argue he might even be the greatest when artists like Kendrick Lamar exist right now. But for a split second at the dawn of the new millennium, I will argue that Common was the best rapper on the planet; all along Like Water for Chocolate, he works with the new-Beatnik Soulquarians writ-large to craft a hip-hop record rife with jazz, soul, funk and gospel. For 77-minutes, Lonnie Rashid Lynn Jr.is impeccable and ineffable. His midwest style cutting each verse on a butcher block. His every rhyme ending as if on a knife chop.
For the album's penultimate track, he details the ordeals of the fugitive Assata Shakur, a former Black Liberation Army member framed with the murder of State Trooper Werner Foerster. He details her story as a victim of state-sponsored abuse; four years as a defendant, two years as a convict and a life spent as a fugitive; hardly could Lynn have chosen a more divisive defendant. Yet, it points to a sober truth: people don't get to choose their martyr–the state makes them, whether by intent or accident.
:: "Letter to My Momma" – Liljitm3n ::
Rappers have conveyed a variety of feelings regarding their mothers in songs— some appreciative, some scathing, some remorseful. With "Letter to My Momma," teenage Florida emcee Liljitm3n adds to the pile with a piece that both expresses his love for his mother while also criticizing her for her past behavior. "I wrote this song for my mom so she could understand that she was hurting me with her drug abuse," he says. "And it felt amazing to hear my music on live instruments." 
Such sentiments recall the most famous letter-to-my-momma of all in rap history: 1995's "Dear Mama," on which 2Pac similarly told Afeni Shakur that "even as a crack fiend, mama, you always was a Black queen, mama." Conversely, Liljitm3n's singing-slash-rapping and dreadlocks-plus-sunglasses, as seen in the song's music video, bring the likes of Lil Wayne and Wiz Khalifa more to mind than 'Pac. But no matter which of his hip-hop predecessors he may be channeling, Liljitm3n has achieved a heartfelt and affectionate single with "Letter to My Momma." Such a feat makes him a young Black artist to celebrate at a time when Atwood is keen on doing precisely that much.
— — — —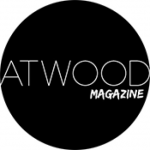 :: Weekly Roundup ::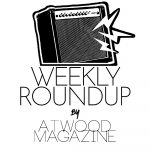 ---