LA's Gabrielle Current has come into her own intimate, soulful artistry with the enchanting song "If I Fall" and upcoming 'Virgo' EP, dazzling the ears and swelling the heart with an irresistible blend of beauty and chaos.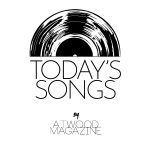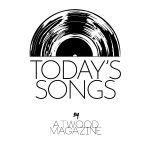 Stream: "If I Fall" – Gabrielle Current
---
An intimate and soulful seduction, Gabrielle Current's transportive new groove dazzles the ears, captures the imagination, and swells the heart. Enchanting and impassioned, "If I Fall" is an ethereal daydream come to life in song: A bluesy R&B upheaval of heartbreak, healing, and empowerment soaring with pulsing bass lines and glitzy, woozy melodies.
It's the kind of infectious, slow-burning bounce you can dwell in for hours at a time: A hypnotic immersion of the mind, body, and soul that leaves us hungry for more from the exciting West Coast up-and-comer.
Baby when I saw you last
First thing you did was open your eyes
But I remember when I saw you laugh
Drunk off my feet you swam in my mind
How to find the time to figure it out
I guess I'll start with something about
How to draw the line and find a way out
I guess it's time
Independently released April 28, 2021, "If I Fall" is Gabrielle Current's second single of the year and the latest offering from her forthcoming debut EP Virgo, out May 27th. Following last October's gorgeous single "Plenty" and February's mesmerizing "Down the Line," "If I Fall" finds Los Angeles born and bred Gabrielle Current basking in a pool of achingly expressive R&B and neo-soul goodness. Her gorgeous, silken vocals glow gently alongside thumping bass notes, cool drums, and evocative guitar lines that make for a spellbinding musical and emotional experience alike – all but ensuring we'll come back for second helpings.
"'If I Fall' was in an impromptu session with my friends and suddenly someone started playing this bouncy chord progression on the piano," Current tells Atwood Magazine. "All of us in the room immediately felt inspired and ran with the idea. This song is the turning point of the project because I'm no longer gripping, both lyrically and melodically, to loss but rather reminiscing on the past with acceptance and gratitude. I think there's a lot of power and growth when you're able to release your attachment to loss, and I wanted this song to represent that moment. I used to feel scared of being on my own, but "If I Fall" is the first time I was able to reminisce on heartbreak and actually find empowerment in the growth that inevitably comes.
A song of both heartache and healing, "If I Fall" tracks the journey back from falling into one's own dark depths; Current captures a world of emotional strain and anxiety in her sweetly stirring chorus:
Still passing through it all
Feeling stretched from wall to wall
Catch me if I fall
Caught up in a lull again my love
I think there's a lot of power and growth when you're able to release your attachment to loss, and I wanted this song to represent that moment.
While "If I Fall" is the third song released so far that will appear on the forthcoming Virgo EP, Current specifically chose this moment to accompany the record announcement. Though active throughout the past five years, Virgo will be Gabrielle Current's first multi-track release. Her first two singles, 2016's "Evermore" and 2017's "Come to Think," both feature longtime Atwood favorite FINNEAS – AKA Finneas O'Connell, a stunningly talented artist in his own right who just so happens to be Billie Eilish's older brother, co-songwriter, and primary producer. Current is also the featured artist "Stop Being Yourself," the opening track off Canadian DJ Felix Cartal's third LP Next Season; the song has racked up over 17 million streams since its 2018 release.
While those early releases and collaborations are nothing short of a thrill to the ears, Current's EP revels in an artistry long in the making, and now fully realized. "It feels so good to finally land on a sound that feels like me," she expresses. "The past few years were spent changing my musical direction, and I put a lot of time and detail into this new project. I'm really proud of it and can't wait to share the full EP. I want to connect with as many people as possible through the stories I tell. I hope that by sharing these experiences, people can listen and not feel so alone in whatever they may be going through."
The songs I've shared so far speak on loss and being able to find yourself once you've reached the end of something you built. I saved the beginning and ending of the story for when the full project comes out.
april 28th bbs!!!! ?⭐️ pic.twitter.com/yWUJKrBYO9

— Gabrielle Current (@gabcurrent) April 23, 2021
Current cites the likes of Anderson .Paak, Tim Atlas, Jhene Aiko, and Toro y Moi as musical inspirations on her constant rotation, and it shows in her music's buoyant, jazzy effervescence. She has grown from a singer/songwriter into a world builder, and "If I Fall" is the best representation of her growth to date.
There's a lot to be said for Current's exciting trajectory as an independent artist. From songwriting to sounds, visuals, and marketing, she is directly involved with the creative direction and production of her work, alongside core members of her team. "Coming up with the creative direction for my visuals has been such a special part of sharing music because I love designing the world around a song," she says. "It's very important for me to be hands-on because this project is so personal. I'm very sentimental, so I love including a discrete homage to something that inspired the song within the visual."
Current's visual teaser for "If I Fall" – likely the precursor to a music video, though one hasn't yet been announced – is a prime example of her creative investment and involvement. "Because there's a duality of emotional themes within 'If I Fall,' I wanted the visual to be both a bit beautiful and chaotic," she explains.  "My experiences inspiring the song felt messy, but I was able to find beauty in the sense that I was learning and growing along the way. For the teaser, I used some trinkets from my old bedroom where most of these songs were written. It's those little details that make it personal for me."
Baby let's forget the past
As I stumble so slowly across your lines
I know that I'm falling fast
Oh but now your energy just took it's time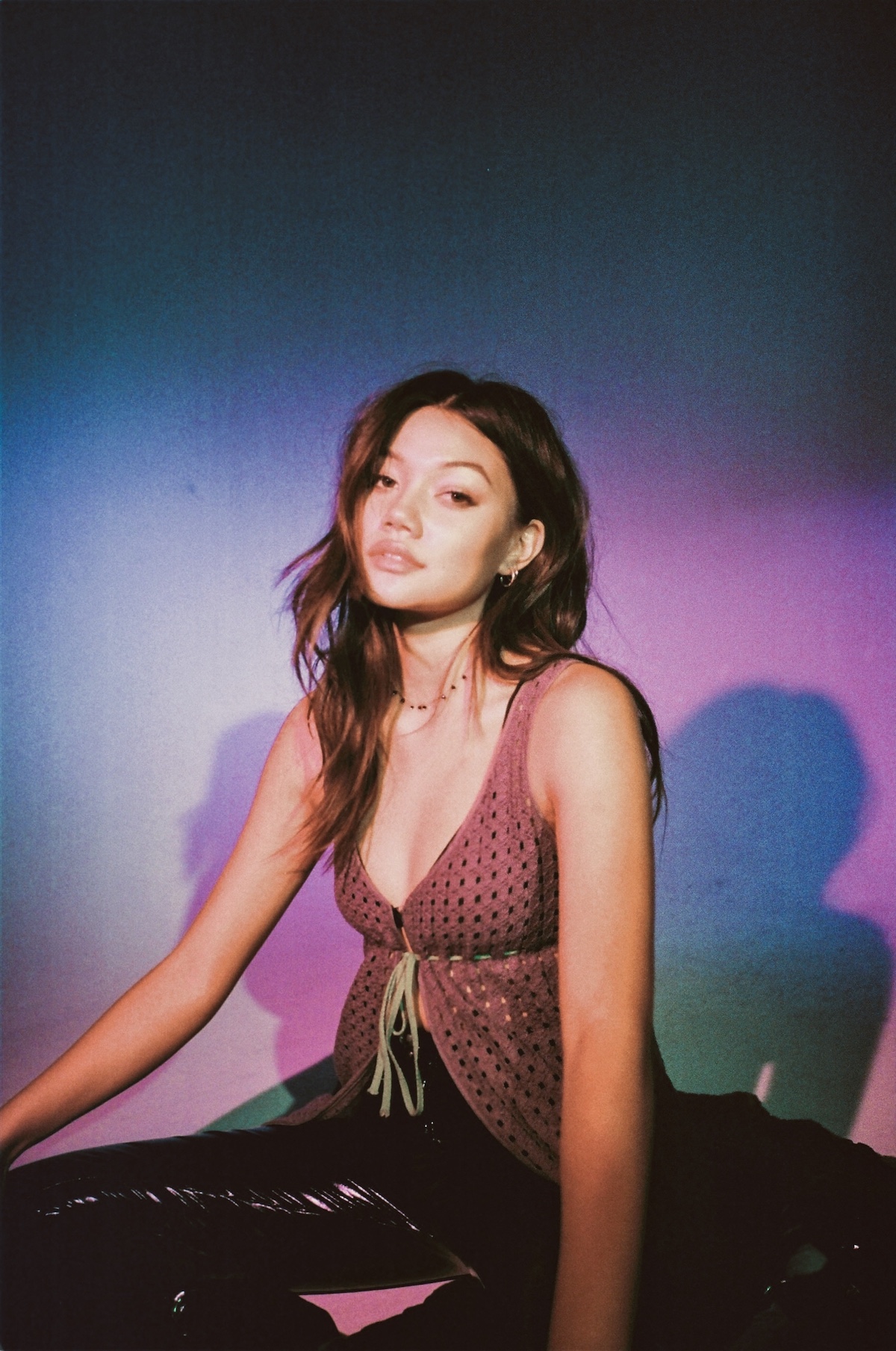 My experiences inspiring the song felt messy, but I was able to find beauty in the sense that I was learning and growing along the way.
Adding extra weight to "If I Fall" is its release around Asian American and Pacific Islander Heritage Month; Current herself identifies as Asian American and has strong ties to her Filipino heritage.
"I'm proud of my Asian-American heritage," she shares. "It's special knowing that I can have a voice with AAPI artists and fans, especially the Filipino community. I've learned through my Filipino culture how important our values of family and togetherness is. My main goal for music is to spread love and encourage community – it's just how I was taught growing up. There weren't many Asian artists in music when I was younger, or artists that looked like me to begin with, so I hope to be a voice that inspires and shows that there is room for everyone in all genres/styles."
But the less I saw the more I knew about you
The morning comes all too fast for nothing
For nothing
Still passing through it all
Feeling stretched from wall to wall
Catch me if I fall
Caught up in a lull again my love
With "If I Fall," Gabrielle Current has established herself as a rising R&B star.
Her music is multidimensional and utterly irresistible – as soulful as it is smoldering, radiating with an alluring confidence and the kind of self-knowing that speaks to all Current has worked so hard to achieve. This is still only the beginning of what is sure to be a thrilling career, and what a fantastic way it is to start her journey.
Whether you're drawn to her finessed sonics, her raw lyricism, her compelling voice, or something else entirely, Gabrielle Current is coming into her own as a musical force of nature. Stream "If I Fall" out now, and be sure to pick up Virgo when it drops later this month!
— —
Stream: "If I Fall" – Gabrielle Current
— — — —
? © Nicole Lewis
:: Today's Song(s) ::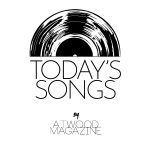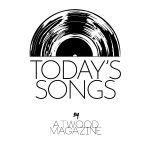 ---
:: Stream Gabrielle Current ::