Intimate and subtly stirring, Orpine's debut album Grown Ungrown is a gorgeously organic, compelling listening experience that establishes their artistic vision as well as their unique indie folk voice.
for fans of Lord Huron, The Head and the Heart
Stream: 'Grown Ungrown' – Orpine
---
How fun is it, that a band you'd previously never heard of can so quickly become a part of your everyday life? It's been only four months since Orpine's debut single release, and yet at this point, it feels like we've known the UK duo for years, with songs like "Sondern" and "Two Rivers" – their first two releases – becoming regular staples of our listening diet. Intimate and subtly stirring, Orpine's debut album Grown Ungrown is a gorgeously organic, compelling listening experience that establishes their artistic vision as well as their unique indie folk voice.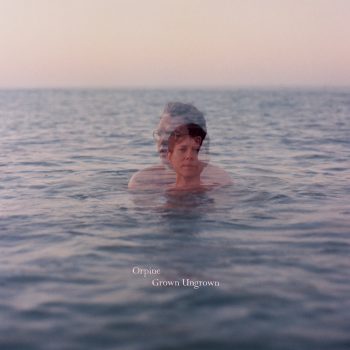 Leaving in the dead of night
With the motor running and bright headlights
The exhaust fumes pouring into the moon so white
Until I turn the corner and fade from sight
Released May 15, 2020 via Heist or Hit records (Her's, Pizzagirl, Nature TV), Grown Ungrown is a captivating debut album from a new band with limitless potential. Those of us who have had the pleasure of discovering Orpine in these early months of their "existence" know their music to be full of poetic sonic and emotional resonance. In premiering the band's sophomore single "Two Rivers" last month, Atwood Magazine praised the song as a hug in musical form: "Tender, gentle, and enchanting, [it's] a captivating indie folk caress filled with light and harmony, nuance and depth."
The British indie folk duo of Eleanor Rudge and Oliver Catt, Orpine is the band that almost never happened: After playing together in various bands and performing on each other's solo records, the two lost touch for quote some time. Orpine is the result of their reconnection and rekindled relationship – they refer to themselves as "two friends playing songs to pass the time and feel alive," and that's exactly what comes across in their music.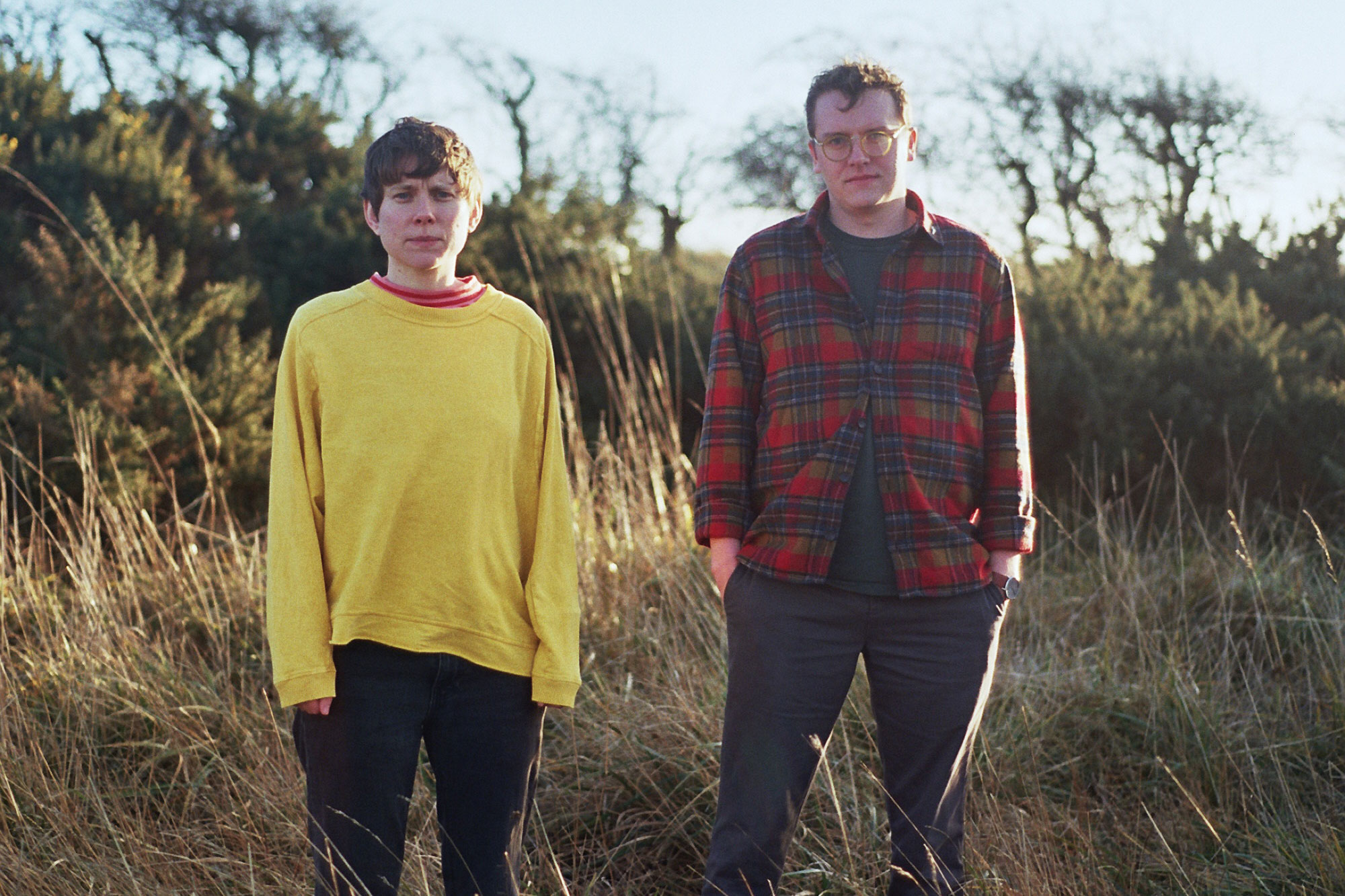 Orpine introduced themselves in February with "Sondern," a strikingly spacious debut single that radiates with gorgeously bright vocal harmonies and lilting acoustic guitars. The band describe it as "equal parts beautiful, pensive, manic, [and] scared. It seemed like a good handshake with the world."
Cold ice water covering my head
And a long, hard winter breaking whatever's left
And black coal burning, warming my legs
And my old, lone island, sinking for itself
But the sun is always rising if you turn to face The West
You've got everything to strive for when you've got nothing left
But if you run towards the fences you'll be sure to meet your death
And I avoid being self-referential so I wouldn't hold your breath
So let's float, float, float down river until we wash upon the earth's edge
And where green stuff and flora pushes up we can make our marital bed
I love you
I always did
---
"Two Rivers" shortly followed as an exciting second look, showcasing Orpine's incredible vocal talents as well as their ability to inject sonic depth and emotion into their art. In contrast stands the band's third and final pre-release single "Migrating Geese Overhead," a rather abrasive but nonetheless emotive reflection of transience, growth and change, coming and going. Such duality is key not only to that song, but to Orpine's musical and artistic identity: Their very being is a study of two individuals – two being coalescing as one union, one voice, one presence.
The seamless transition of two into one presents itself throughout Grown Ungrown's intimate folds: There's the gentle flow of the intimate, patient outpouring "Dissolve;" the propulsive, unassuming drive of opener "Same Tree"; the spacious, hypnotic groove of "In Line"; and so on and so forth. We not only feel the end result of two-to-one in Grown Ungrown, but more impactfully, we hear the process that Orpine took in order to get there. They take their time with every song, giving their music the time and space to blossom into these gorgeous, fully-developed moments of brilliance. Certainly there is something to be said for a band giving us an inside look from the very beginning – letting their listeners be a part of the journey. By the time we hear birds chirping and an acoustic guitar ringing out in the closing title track, Orpine have succeeded in taking us away from the everyday, and into a place of wonder and reflection, discovery and cleansing.
Plenty of artists have carved their own little corner out of the folk world before, and as a result the mere act of standing out seems to get harder and harder to do with each passing year. Nevertheless, Orpine have succeeded in creating a standout record that speaks for itself, setting a high bar of excellence right out of the gate. Truth be told, we ought to be mere acquaintances, but Orpine feel so warm and familiar, it's like we've already known them for years.
Experience the full record below, and peek inside Orpine's Grown Ungrown with Atwood Magazine as the band take us track-by-track through the music and lyrics of their debut album!
— —
Stream: 'Grown Ungrown' – Orpine
:: Inside Grown Ungrown ::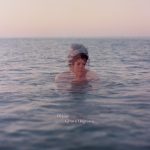 — —
Same Tree
Oliver – This was the first Orpine song I wrote that I liked and for me it was the catalyst for taking this further than the two of us writing songs. It was pretty fully formed from the beginning – all of the demos follow the same structure as the master recording. Lyrically it focuses on the differing coping approaches people implement to survive the same problem and how in a relationship being able to draw from two systems creates a bigger safety net in which to fall when it gets too much. It's a song about love and support.
In Line
Eleanor – I started this song off pacing round my living room singing over a repeating guitar line on my phone. I felt like it could be an actual song when I found the little melody for the chorus. It's about the time that I met my partner Tessie, and the feeling of our lives being thrown up and open. I wanted to try and capture the way she sees the world around her, never misses the changing light, or a bird hidden in a tree, or a dog half a mile down the road.
Oliver – We weren't sure whether In Line would make it onto the record, it had these dirge-like drums I had written and it dragged the whole song down. We got Demelza Mather, the drummer on this record, back into the studio in the final few days to see if she could fix it and she came up with the groove on the master and it lifted the entire thing.
Climbing Black Hill
Oliver – This is the only song on the album that we wrote entirely together. We had climbed Black Hill in the Scottish Borders that morning and stood above cloud level looking out over these little protruding peaks of distant hills and it was a special moment. The lyrics focus on the freeing feeling of being within nature and the restorative powers of experiencing beauty with friends.
Eleanor – After we'd written this, I remember us both just really enjoying singing our parts together over and over again. It was so nice to be singing about a shared experience we'd just had, and hear our voices working really nicely together.
Hands
Eleanor – Hands is a song remembering my Grandad, and thinking about the skills and traits that have been passed from him to me. When I sing the song, I'm always back in my Grandparent's garden, in the comfort of family. It's such a simple song, we knew we needed to tread carefully with any extra parts we wrote for it. I love Oliver's harmonies coming in right at the end, along with his piano part. It feels like a friend coming to join me in the garden.
MGO
Oliver – Migrating Geese Overhead is about the fear of settling and the places your mind goes when you're struggling with comfort. Being in love is an all-consuming thing that allows fear and doubt to operate untethered. It's a song about yearning for diversion from a narrow path and all of the consequences that come with taking that decision. The title is as much about movement and migration as it is taken from Demelza mishearing the line "climb the Ural peaks" as "something about yellow geese".
Eleanor – This song was the first one we had to battle through to get it to the right place. I've got a video of us going stir crazy to a loop of a hand clap and a clarinet honk. It wasn't until we rehearsed with other musicians and fleshed out those honks with a bunch of other instruments that we realised our weird idea might actually work. I love how big it feels in the second half of the song now, with a chorus of singers and musicians behind us.
Sondern
Oliver – Sondern is a song about separation and grief and defeat. I wrote it around the time of the first Brexit deadline. Sondern is a German conjunction that derives from an old Germanic word which meant to separate. I liked the idea that this use of the word is outdated and it had morphed into something it was never originally intended to be. This is one of those songs that completely fell out of me. I have no recollection of writing a single part of it, it was just there one day. All I remember is that it came really late on in writing for the album.
Dissolve
Eleanor – A few years ago Oliver and I made a little EP with our friend Billy where we each wrote and recorded a song over the course of a day. Dissolve came about through that, and we thought it'd be a nice addition to this album that we've made together years down the line. Nothing has really changed about the song since that first recording, except that this version has our friends Lan McArdle and Rachel Kenedy singing beautiful harmonies!
And Sunlight
Oliver – This song began with the guitar part. I'd been listening to The Milk Eyed Mender by Joanna Newsom a lot and really had the sound and feel of a harp in my head and wanted to create something that sounded like that. For the words I tried a new kind of writing in which I focused on a very specific memory and tried to write about it in as much detail as possible. It's a memory of being on the boating lake in Parque del Retiro in Madrid and lying in the hot sun and feeling truly happy. This is my favourite song on the record. I love the way Eleanor sings every step of the way with me and I loved arranging the instrumentation at the end. A huge thank you to Halena Pritchard and Saskia Janicki for doing the leg work to pull the melody out of my mind.
Two Rivers
Eleanor – Two Rivers is about one very specific and simple feeling – being held, still, in water, and the peace that comes from feeling that life is temporarily on hold. It came about orally rather than through any 'played' instrument – which was a new way of writing for me. Apart from Fresh Water Fishing, it was the last song written for the album, so it feels like a nice way of wrapping it up.
Fresh Water Fishing
Oliver – This was the final song I wrote for the record. It was recorded in one take halfway up Fremington Edge in the Yorkshire Dales with only myself, Eleanor, Jonny and our friend Chris present. It's a reflection on the childhood that I wish I had had. I wasn't an innocent teenager tentatively stepping out into the world, I flew out of the traps in an amphetamine-haze and missed a lot of the beauty and purity of growing up. It wasn't until I was in my twenties I learned to slow down and take things in. I owe a lot of that to Eleanor.
— —
— — — —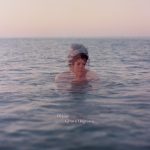 ? © 2020
:: Stream Orpine ::
---
---