An outpouring of intimate emotion, Hedara's haunting "Fire with Fire" captures life with anxiety through stunning confessional balladry that aches with unbridled sincerity and uncompromising vulnerability.
for fans of Freya Ridings, Laura Marling, Chloe Foy, The Japanese House
Stream: "Fire with Fire" – Hedara
---
If ever there were a time to soak in a pained and poignant outpouring of anxiety, it would be the present – a truly bleak, heartbreaking moment in human history where, despite all our advancements in science and technology, the global population has by and large been locked down and quarantined, entire industries and economies have been halted, and nearly 750,000 people the world over have died from the novel coronavirus. Anxiety and depression are not new to many of us, but ever since March, the global population has – collectively as individuals, all on our own – been forced into isolation, disconnect, and all the emotions that come with them.
Thus while Hedara's new single may not have been inspired by the exact type of anxiety many in lockdown continue to deal with today, her music nevertheless resonates with a deeply visceral and relatable pain. An outpouring of intimate emotion, Hedara's haunting "Fire with Fire" captures life with anxiety through stunning confessional balladry that aches with unbridled sincerity and uncompromising vulnerability.
Early nights, lonely mornings
Come along, without a warning
stares me down
I wrapped these sheets around my head,
'cause I don't wanna leave this bed
Until tonight, blurs into morning
It won't let me go
I drink to loose control
But I know it don't help
Atwood Magazine is proud to be premiering "Fire with Fire," Hedara's second single of 2020 following July's equally intimate "Sad Girl Syndrome" – a stirringly upbeat alt-pop upheaval that has already become the artist's most 'successful' stream to date. The musical moniker for UK-based singer/songwriter Scarlet Billham, Hedara debuted in mid-2019 and has spent the past two years releasing a steady stream of catchy, evocative songs. She has been previously featured on Atwood Magazine for her 2019 singles "Frozen" and "Love Can Make Me Hate You," and her 2020 sophomore EP Hurts.
Though new to the UK music scene, Hedara has wasted no time in making a name for herself. "With hints of electronica and pop elements sprinkled all over the record, Hedara's striking and glorious voice coupled with her ability to make every lyric sound feel real, Hurts explores the journey of one's self-healing and self-discover in a way nobody else can," Atwood previously wrote. Her blend of folk, pop, and electronic elements has helped her music to shine with its own unique, polished glow. It's the kind of singular instrumentation and production, topped with stunning vocals, that makes a song like "Sad Girl Syndrome" stand out from the noise.
That talent comes to bear again here, this time in the form of a bittersweet piano ballad. "Fire with Fire" highlights Hedara's exceptional songwriting skills and plays off her nuanced use of dynamics and melody; she sings hot on the mic, with lilting bright pianos and an ethereal, ambient texture coating parts of the background. In other moments, the artist sings alone with no instrumental support – a move that accentuates the fragility she's striving to convey. The chorus is a particularly emotive, tender climax whose restraint serves only to further emphasize the emotional turbulence within:
When I fight fire with fire,
Oh I'm a losing fighter
Each time gets harder,
I can't break away when I fight fire with fire
I always burn
We feel Hedara's turmoil, but we also see her inner strength rise to the occasion. This song is not about dwelling in our pain, but rather recognizing our bad habits and tendencies and actively making a change for the better.
"'Fire with Fire' is a self biographical song about living with anxiety," Hedara tells Atwood Magazine. "It was written at a turning point, where I realised I could stand up to my triggers and deal with them face on. It's an admission about knowing that I get stuck in circles and that leads to me repeating the same mistakes which only make things worse, but, at least I'm at a point now where I can see that. It's honest, but hopeful, and shows that fighting fire with fire is not the answer."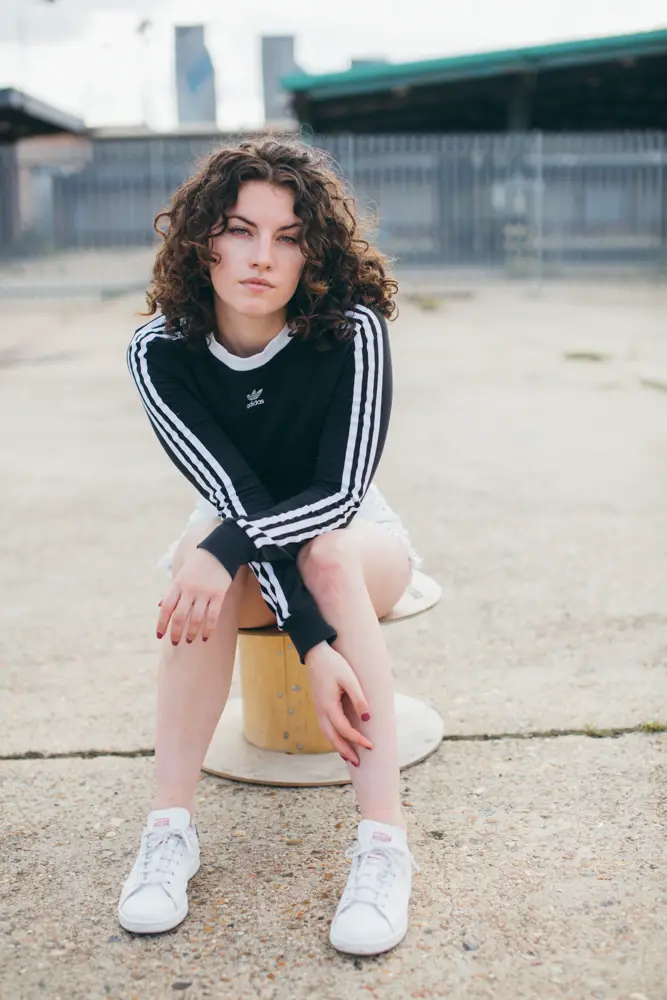 This is Hedara at her height of transparency and emotional resonance. "Fire with Fire" is nuanced and dramatic in all the right ways, its crescendo reminiscent of a Broadway or West End musical's intimate reckoning. Hedara spares no expense at building the song up and tearing it down again, leaving us to stew in our own ruminative silence as the words "I always burn" drift off into darkness.
Whether you can directly relate to this kind of anxiety or not, there's no denying the passion and finesse Hedara employs on her latest release. Stream "Fire with Fire" exclusively on Atwood Magazine!
I regret, was it worth it?
Cos In my chest I'm still hurting
I don't know,
If I can take it anymore,
these nights laid on the floor
And I regret it every morning
It won't let me go
Lost down this broken road
But I know it don't help
When I fight fire with fire,
Oh I'm a loosing fighter
Each time gets harder, I can't break away
when I fight fire with fire – I always burn
I always burn
— —
Stream: "Fire with Fire" – Hedara
— — — —
? © Wiktoria Slowikowska
:: Stream Hedara ::