Haroula Rose premieres her sweetly stirring third album 'Catch the Light', a vulnerable embrace of life and love full of intimate contemplations and warm folk wonder.
Stream: "The Nature of Things" – Haroula Rose
---
If the COVID-19 pandemic has taught us anything, it is that life is precious: It can so easily and quickly slip away from us at a moment's notice, and while there will always be a tomorrow and a tomorrow's tomorrow, they may not be what we want them to be. Nothing in this world is guaranteed; we have to cherish the present while it's here, and more importantly, we have to cherish the ones around us while they're here with us. Written over the past two years, Haroula Rose's new album Catch the Light is a soft and stirring reminder of life's tender, fleeting nature: A sweetly vulnerable embrace of light, life, and love full of intimate contemplations and warm folk wonder.
All my life I'm going somewhere
Is there a way to know once you're there?
Fallin' around what we know
I'm told there's hope in every tomorrow
Concentric circles coming apart
A puzzle of pieces and steps by heart
Sometimes it seemed we had it figured out
Until the cast of doubt surrounds
The nature of things
Come close then pull away
The nature of things
Maybe we'll come back around
Someday
Atwood Magazine is proud to be premiering Catch the Light, Haroula Rose's inspiring third studio album (out June 17, 2022 via Tone Tree Music). A Chicago-bred, Los Angeles-based singer/songwriter, filmmaker, writer, and performer, Rose has spent the past decade-plus establishing herself as a singular artist with a knack for simultaneously capturing life's grandeur and intimacy. Her dreamy acoustic folk sound is made all the more meaningful through raw, emotive lyricism that explores the depths of the human experience; she leans into darkness just as much as she leans into light, and in doing so, her art never fails to leave a lasting impression.
Catch the Light is Rose's first proper studio album since 2016's Here the Blue River, and she has kept herself plenty busy during those intervening years. In 2020, she released her film Once Upon a River, her debut feature as a writer and director (celebrated as one of 2020's most anticipated films by TIME and Filmmaker magazines, winning 19 awards at 40 festivals worldwide).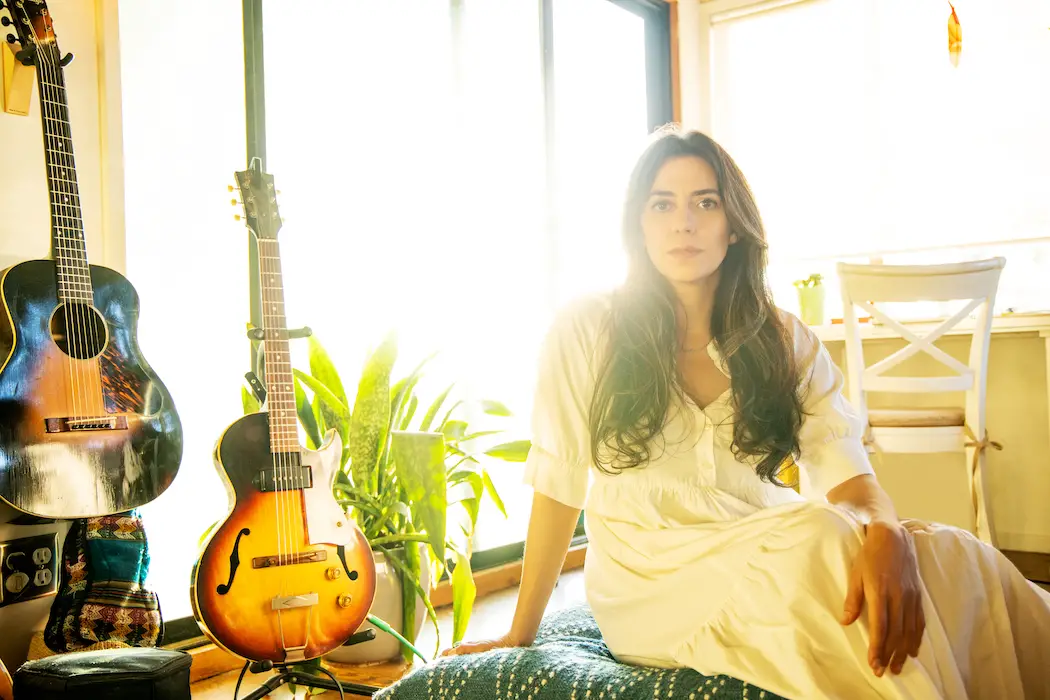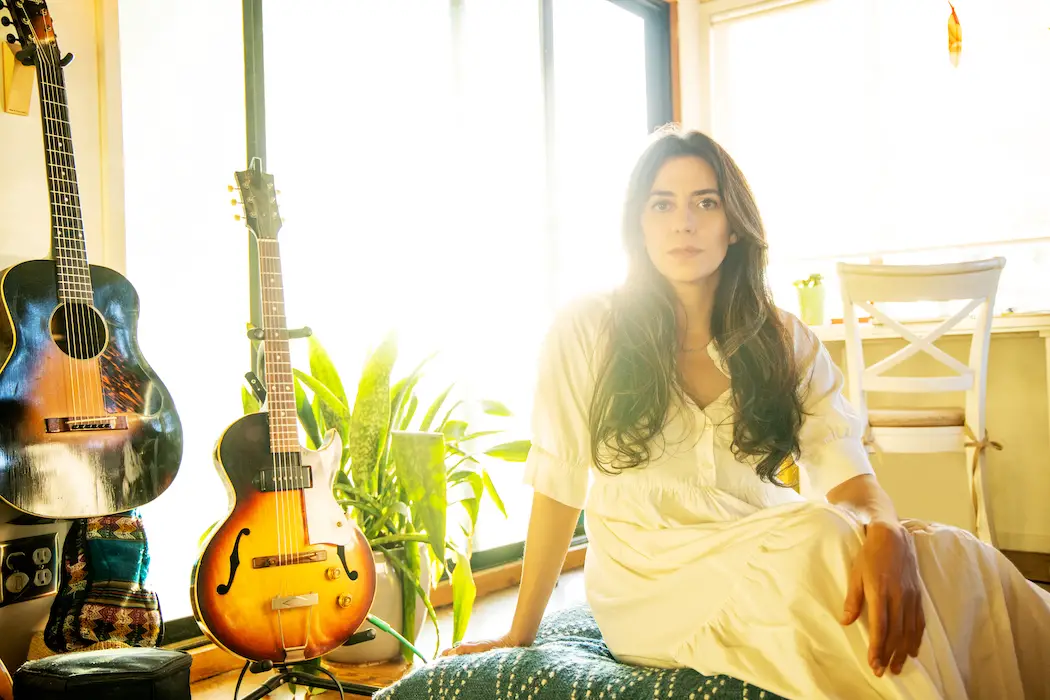 Influenced by the distance, disconnect, and loss of the pandemic, Catch the Light finds Rose dwelling in a space of heartfelt hope and unfiltered reflection.
"Catch the Light is a group of nine songs that I wrote or gravitated towards because they are all about inner life coming out," she tells Atwood Magazine. "How we ourselves are our best resource in our lives; the worlds within us are boundless and what we can learn from is often right in front of our eyes, or the things we are trying our best to avoid lead to immense growth. Often I am deeply inspired by literature, so there are definitely some references to books and poems I find myself revisiting, as well as cinematic moments. It was also an opportunity to work with some incredible collaborators and I am so excited to have created this with them."
"I wrote these songs during our collective quarantine, and when it was safe to record again it felt so great to be able to do so in a studio with friends old and new, to make them come to life. I felt more grateful than ever to be able to collaborate in this way, and after a number of years since my last LP. I wanted this to be very sparse and lyric forward, with thoughtful arrangements that were supportive of that. I don't think that changed; I feel like there are only three or four elements on each song, max. Some of my favorite musicians around played or sang on this record – Greg Leisz, Joachim Cooder, Will Graefe, Molly Parden, Ben Davis, Zac Rae, Sasha Smith – so I wanted them to shine."
I hope it lets people in really easily, and that it shares some of the feelings we all experience at one time or another. I have found that the more specific you get, the more people can relate, so I hope this resonates in that same way.
1001 1002 1003 reasons why I shouldn't stay
You stand at the door, arms crossed
I saw don't try to tell me it'll be okay
You say it's so you to save this for a rainy day
1004 1005 1006 reasons I can't keep away
What kind of memories make a life?
Get me to the other side
2004 2005 2006 waving at the big parade
You're laughing at the record titles in Bywater
Still wasted from the masquerade
Now all I have left are photos that begin to fade
1001 1002 so many moments I still celebrate
What kind of memories make a life?
Get me to the other side
– "Happenstance," Haroula Rose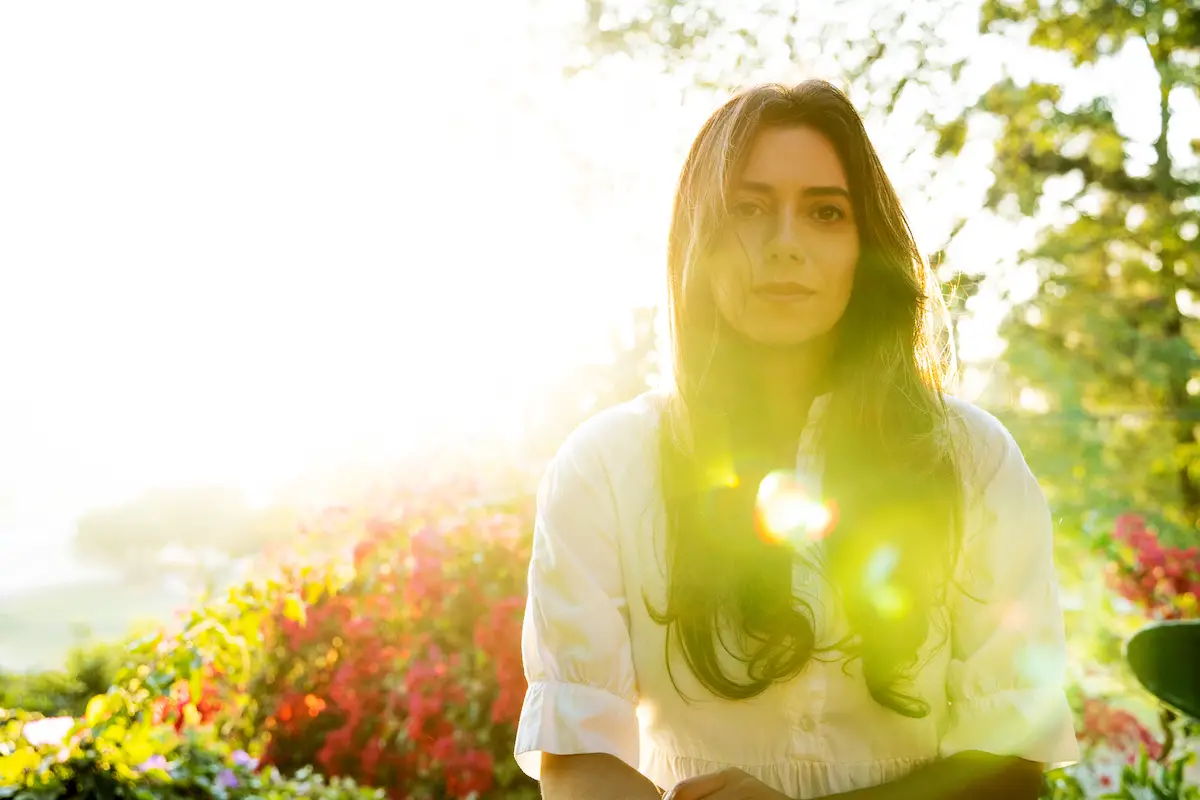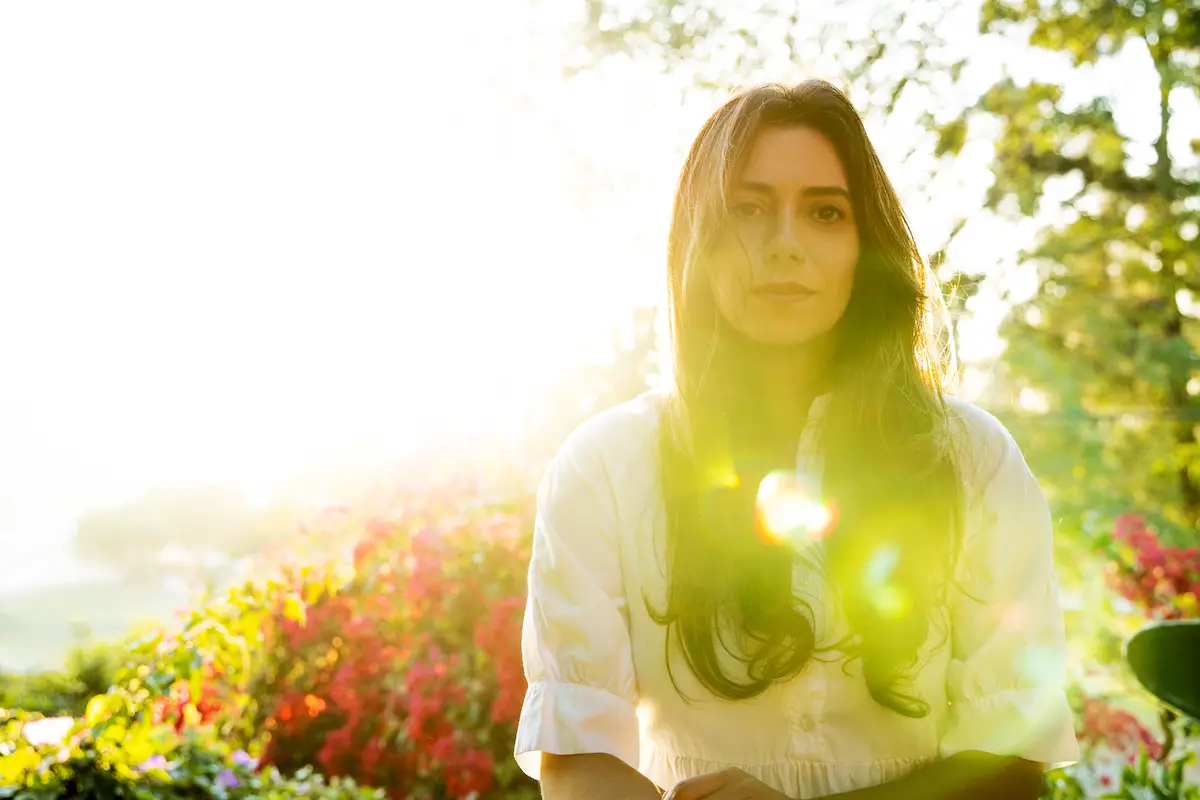 ---
The album's title, taken from the opening song of the same name, speaks perfectly to the many memories and little moments scattered throughout its songs. "The title track came from thinking about how memory works, which is always on my mind…" Rose explains. "That we can remember the tiniest details — or let me speak for myself anyway — that I can remember a specific image or feeling or smell or moment, but the bigger picture things like what I did in one specific month or year, those can fade, but the most intimate details always stay with me."
"Catch the Light" is a fitting entrance and scene-setter for a record brimming with introspection and affection for our days and nights. Backed by a gentle acoustic guitar and very light pedal steel, Rose poetically explores the intersection of light and life, as felt "indoors, inside ourselves":
Catch the light as it moves its way through the room
In your eyes, round the edges of you
In the corner of the sky, the dust in the air
In the warm golden shape of your coiled hair
Catch the light as it weaves its way through the dark
It's the same old story, we can't change the start
In the mooring you'll wake, In the hour you'll fly
Our world is a stage with the fates that we play
Catch the light as it chases the night time away
On the wings of this memory, a discarded day
For a moment it holds a space in the shadow
The bell tolls a new day with the coming of May
Between the brooding finger-picked patterns of "Happenstance" and the aching warmth of "Time's Fool" (featuring Molly Parden), the captivating Víctor Jara cover "Luchín" and the ethereal blanket the wraps itself around the ears on "The Nature of Things," Catch the Light is enchanting through and through. "I enjoyed harmonizing with Molly Parden, all those beautiful dissonant vocals," Rose reflects, "and I have wanted to record with Greg Leisz forever. So when he said how much he liked the songs I was very moved. It meant a lot. I [also] really like in 'The Nature of Things,' how it goes: All my life I'm going somewhere, is there a way to know once you're there?"
By the time the record concludes with the elegant, bittersweet serenade "Break My Own Heart," Rose has instilled in all a renewed sense of wonder about the world. Catch the Light isn't just about slowing down to smell the roses; it's about immersing ourselves in the moments that matter – the ones we too often let pass us by, without a second glance. It's about reconnecting to our surroundings and reconnecting with ourselves.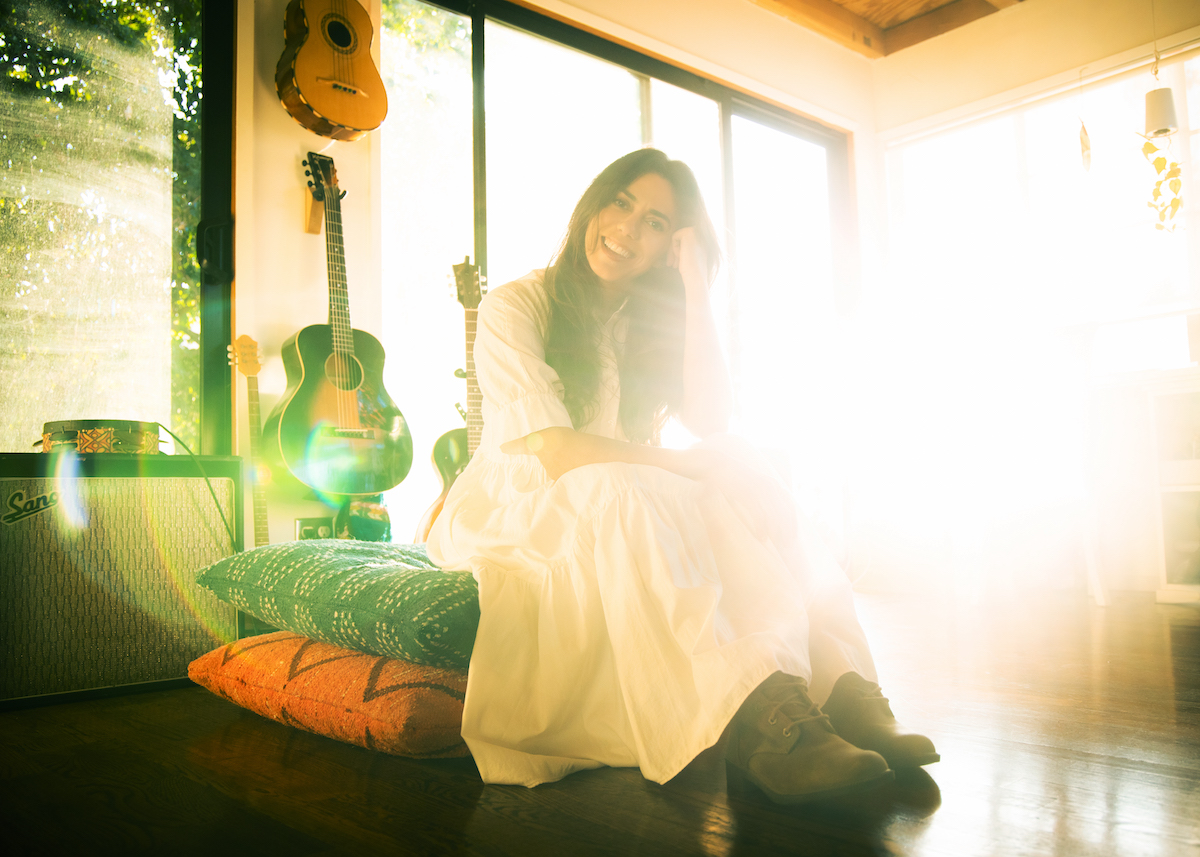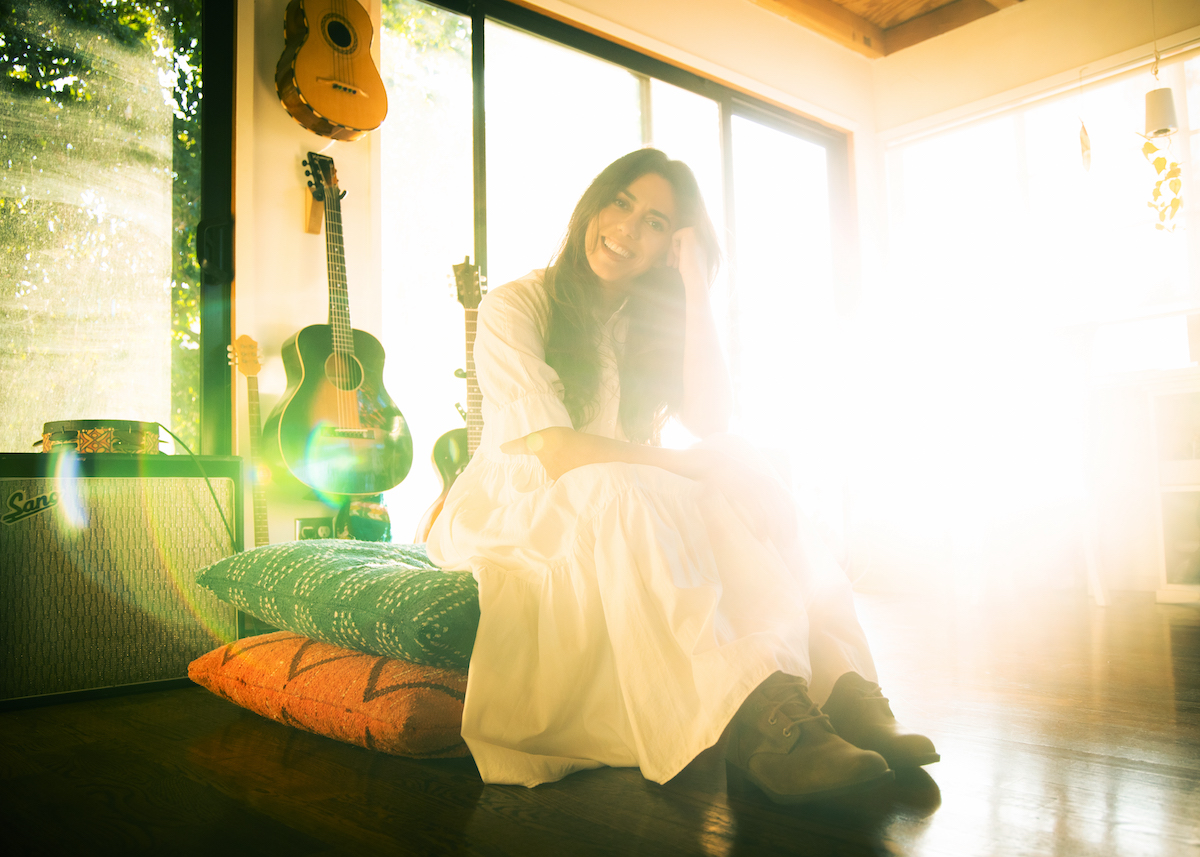 I built my heart like a house of stone
I never thought it could be a home
My days were full but they'd end alone
So please don't mind if I take my time
I guess I'm not an open book
And I make it hard to take another look
Let's go slow see it all unfold
My peace of mind needs some time
Please don't let time move me away from you
– "Time's Fool," Haroula Rose
"I would really like for it to bring people closer, and I mean to one another but also to their own inner selves," Rose shares. "That was what happened for me – I started writing songs again and then it turned into a record, and I am so grateful to share it finally. I have taken a lot away from this one – I feel really free from judgment in a way that's new (because I tend to be hard on myself), and that was really nice. Being as kind to yourself the way you are to others, that's a new one for me."
Experience the full record via our exclusive stream, and peek inside Haroula Rose's Catch the Light with Atwood Magazine as she goes track-by-track through the music and lyrics of her fourth LP!
— —
Stream: 'Catch the Light' – Haroula Rose
[soundcloud url="https://api.soundcloud.com/playlists/1302881437?secret_token=s-ctWs6JBJWLc" params="color=ff5500&auto_play=true&hide_related=false&visual=true&show_comments=true&show_user=true&show_reposts=false" width="100%" height="450″ iframe="true" /]




:: Inside Catch the Light ::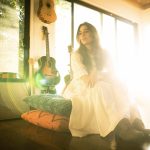 — —
Catch The Light
"Catch the Light" is a poetic form of making a world from indoors, inside ourselves…inner life coming out… Watching the light change, how it shapes things, people, our lives, every day is shaped by light and darkness. This song is about how those memories are alive in each moment, we are who we have been and are becoming, and nostalgia is a deep powerful feeling that can remind you that life keeps on rolling around the bend, even if we are forced to stay indoors or fear the unknown, we have worlds within us as a resource.
Happenstance
"Happenstance" is about loving someone whom we cannot help, and reminds me so much of the ending of Norman Maclean's A River Runs Through It….one of my favorite lines in all of literature/film because of how true and heartbreaking it is: For it is true we can seldom help those closest to us. Either we don't know what part of ourselves to give or, more often than not, the part we have to give is not wanted. And so it those we live with and should know who elude us. But we can still love them – we can love completely without complete understanding.
Spades
"Spades" comes from a place where love is boundless and finds us even in the darkest corners if we allow it to do so. Maybe it was bad timing, maybe something wasn't working, but again, the magic that was once there between two individuals may not be on the surface but something special was shared and that shared experience can help us move forward and heal if we can hold it that way in our minds' eye.
You Should Probably Leave
I have always wanted to record a piano ballad, and this Chris Stapleton song is such a heartbreaker! So many people can relate to this dynamic I think, and I wanted to tell this story in a gentler way as a cover with just naked voice and guitar.
Time's Fool (ft. Molly Parden)
This is a song inspired by Shakespeare's Sonnet 116 that is quoted in Sense and Sensibility about the nature of love's permanence "Love's not Time's Fool…Love alters not with his brief hours and weeks…". I love Molly's voice and have wanted to harmonize with her for ages, so this is our first one :). It's about wanting a deeper love and commitment and not just hitting the road or making excuses when things grow challenging in a relationship. Often this also seems the time to look inwards and take stock of ourselves and not feel so fixed in our ways but allow for growth even if it's hard.
Luchín
Victor Jara has hands down been one of my absolute favorite voices, songwriters and activists in his way of storytelling and what he was able to communicate and accomplish in his life that ended so tragically. This song in particular was introduced to me by a friend who lives in South America, and since I lived in Madrid and am fluent in Spanish have wanted to record some music in Spanish as well. Luchín is also about a boy who has nothing, but finds riches in his imagination; even in scarcity and the saddest circumstances we can find freedom from within. This song still makes me cry every time I hear it.
Summer Storm
Sometimes the elements can make us feel more alive, and I often find that if I flash back in my mind to really vivid memories it has to do with strongly physical experiences. Sleeping under the moon while camping out, standing under a waterfall, swimming a cave, exploring on boats or getting caught in a rainstorm and giving in to it. Summer Storm is about wanting to find that freedom or find it for someone else who may not let themselves do so…
The Nature of Things (ft Will Graefe)
All my life I'm going somewhere, is there a way to know once you're there? The last couple of years made us stop and stand still, and let go of the consists inertia of moving forward, being busy, staying busy, whatever we were avoiding may have had to have been confronted… when do we know when we have attained our goals or ambitions? I think the positive thing from 2020/21 was appreciating all that we have been gifted as communities of humans, but also the inner journey of realizing that running around may not be the richest experience but going deeper, more inward, can lead to profound appreciation and humility. A lot of our lives is about the people in them that we love, and not necessarily the places we go or the things we accomplish.
Break My Own Heart
I find myself wondering in certain situations, if I am choosing my own melancholy. Enough said.
— —
Stream: 'Catch the Light' – Haroula Rose
[soundcloud url="https://api.soundcloud.com/playlists/1302881437?secret_token=s-ctWs6JBJWLc" params="color=ff5500&auto_play=false&hide_related=false&visual=true&show_comments=true&show_user=true&show_reposts=false" width="100%" height="450″ iframe="true" /]





— — — —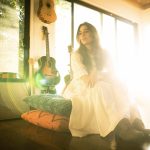 ? © Logan Fahey
:: Stream Haroula Rose ::
---