Birch's haunting "Spelling Lessons," with the refrain 'I'm not the one you came for,' turns an expression of grief into a message of hope and ultimately protest.
— —
There is something hauntingly familiar about the simplicity of emerging indie pop star Birch's new single, "Spelling Lessons." Brooklyn's feminist muse Michelle Birsky, or Birch bestows upon us a dreamy new single about a woman's lifelong fear of speaking out and the laborious challenge of deprogramming a mind from years of patriarchal conditioning.
Stream: "Spelling Lessons" – Birch
---
"I was in 6th grade and I bent over in the library to grab a book. My shirt rode up a bit showing part of my back and the librarian standing nearby chastised me telling me, 'Young lady, your back is showing. I won't have you in here distracting the boys.' I was shocked, confused and embarrassed."
The beat of a drum machine throbs relentlessly behind reverberating vocals singing a simple melody.
So look me in the eye
listen while i speak
i was a little girl
i still deserve to see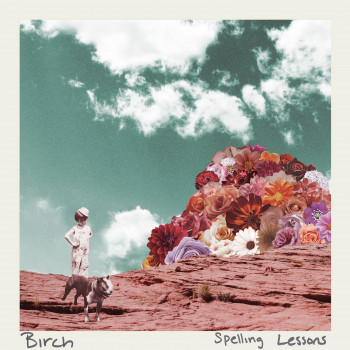 Birch's message rings loud and clear in her intoxicating voice as the song steadily marches onward. "I'm not the one you came for" repeats over and over again, drilling into our brains until we feel it in our souls. This is a sentiment that is all too familiar for non cisgendered men in a world driven by patriarchal values. The repetition of the tune mimics the ceaselessness of roadblocks we face day in and day out to gain even the opportunity to have our voices heard. Exhaustion, fear, and loathing are the natural responses to such adversity.
While the song reminds us of the trials and tribulations of being a woman, there is a tinge of hope woven into the fabric of the song as it swells to its spirited conclusion. "I'm not the one you came for" turns from an expression of grief into a message of hope and by the end it starts to sound like a protest. We're not the ones you came for, but you'll certainly hear what we have to say.
"Spelling Lessons" is out today, January 25, 2019!
— —
— — — —
? © Offseason Creative
:: Stream Birch ::