With an iconic name and an indelible sound, Chicago-based Smut have left an intense impression on 2022 with their debut album 'How the Light Felt,' a beautiful, cathartic indie rock reckoning that shines with its own raw energy.
Stream: "After Silver Leaves" – Smut
---
The band name came about because me (Tay) and Andrew were looking for something inspired by the bands that we look up to. Oasis, Blur, Pulp, etc.
With an iconic name and an indelible sound, alternative band Smut have left an intense, undeniable impression on 2022: One that radiates with as much passion as it does grief, love, and pain. A beautiful, cathartic indie rock reckoning, Smut's debut album How the Light Felt shines with its own unique energy as the Midwestern band come into their own with radiantly raw emotions and a dreamy, dynamic sound.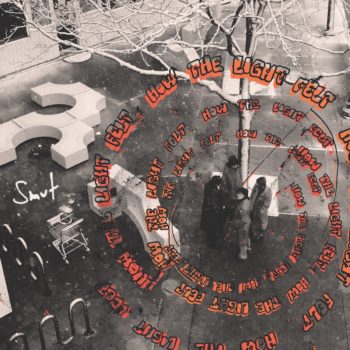 You watch me trail along
Wanting to be closer than logic allows
I look up to you, you put me down
Hiding at the neighbor's
Shushing as our friends call our names
Closer than comfort, wrapped in shade
You call me by her name
But I was here first, and I was your girl
You live in dark corners to drag me in
I am 18, I find it romantic
Needing support and secrets kept hidden
Feeling rebellious, feeling giganitc
You weren't a good person but moments were nice
Ignoring my conscience for a touching the night
Drive to the hospital
Trying to wake you
Dragged from the property
Right, see you later
Released November 11, 2022 via Bayonet Records, How the Light Felt aches with unresolved inner tension and the unabating, ever-present pains of grief and loss. The follow-up to 2020's three-track Power Fantasy EP sees the band of Taylor Roebuck, guitarist Andrew Min, bassist and synthist Bell Cenower, guitarist and synthist Sam Ruschman, and drummer Aidan O'Connor coming into their own and stirring up a bevy of visceral emotions in the process. Formed in Cincinnati, Ohio and now based in Chicago, Smut's soaring, smoldering sound reflects the '90s alt rock of their youth – albeit one with a "decidedly modern revamp at its core," per Atwood Magazine writer Beau Hayhoe. Shoegaze-y guitars and jangling, charming Britpop melodies sounds coalesce with modern indie rock and indie pop influences to make a record that ignites a fire deep inside its listeners.
"This record was made over the course of five years following the death of Abigail Roebuck, Taylor's little sister," the band tells Atwood Magazine. "We chipped away at writing songs that would help people process that kind of pain and when the pandemic hit we signed with bayonet records. After signing, we moved to Chicago and then recorded the album back at Solitude Recordings in Cincinnati, Ohio. We've been waiting eagerly for the album to release ever since! Our vision stayed pretty true to course over the writing and recording of the album. We wanted to make interesting and experimental pop rock that combined the things we all love. It's highly collaborative but always has a throughline that makes it sound like us."
"How the Light Felt does a good job at capturing a more intimate side of the band – it's a more gentle side than we've explored previously," frontwoman Taylor Roebuck adds. "I think there's a bit more fire to us that may emerge in future projects but this was an amazing and really vulnerable introduction for us."
Emotionally it was a cathartic way to grieve and sort of mentally prepare for life after tragedy.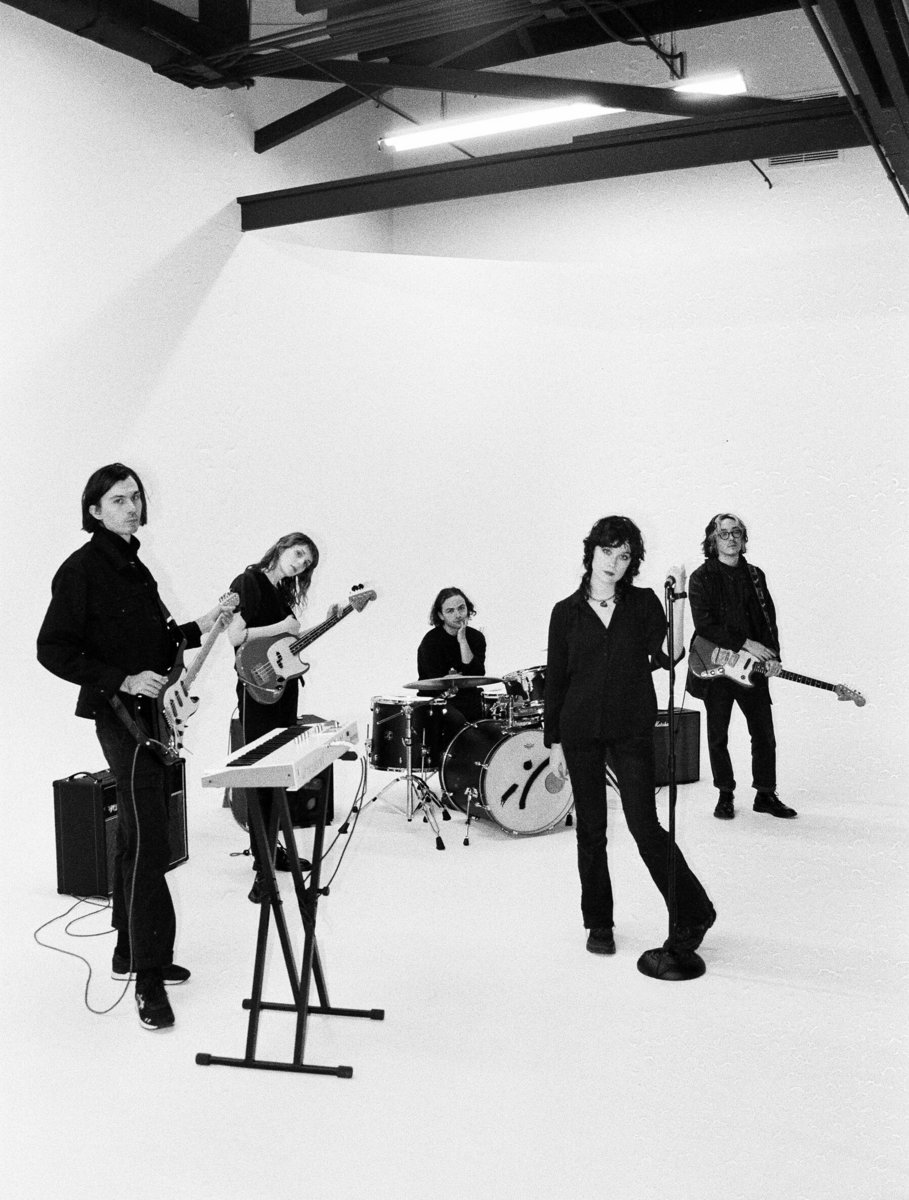 Once you experience it, death takes on the role of an ever-present fog. At first, it envelops and consumes you. Over time, that thick haze dissipates, but it never fully fades away. It's still there, looming heavy, ready to jump back into your purview at a moment's notice.
Smut's album title captures a bit of this experience, setting the scene for an album entrenched in darkness, but nonetheless striving toward the light. "The song came before the title of the album, but it seemed to fit the entire narrative of all the songs," Roebuck explains. "It's about remembering the good and also grieving it. It's very bittersweet and I think that reflects the album well."
The roaring rush of album opener "Soft Engine" immediately sets a powerful scene for all that's to come. With urgency in its beat and effervescent energy dripping off every second, it's a high octane explosion of dazzling guitars, churning drums, and the melancholy's intractability.  "This song is about depression affecting the body," Roebuck says. "What was once exciting and lucid now feels slow, grey and empty. Attempting intimacy and closeness when you simultaneously want to be alone."
---
She goes on to cite the lyric, "Breathe into me and I'll take the life out of you, and when it comes to it let you do it if you want to" from "Soft Engine" as one of a few personal favorites, together with "Say I'm strong tomorrow cos tonight I want the thunder" from "Janeway" and "The sky is flooded with twisted birds, the pattern holds no purpose but it works" from "How the Light Felt" – explaining, "They all just feel very visual to me, which is something I strive for."
As for song highlights, Roebuck is quick to mention the title track. "My favorite song on the record is 'How the Light Felt,'" she says. "It came so organically to write and record that the very first take for the demo actually ended up being the final cut on the album. It's one of those that felt good all the way through. Also 'Unbroken Thought' is a close second. It was written last on the album and we finished it in studio and I think that gave us the extra mental space to get really weird with it.
The moon cannot be shifted
I know this as well as you
If I'm gifted, maybe it's something I could do
The sky is flooded with twisted birds
The pattern holds no purpose but it works
I catch myself shrinking
from an outside perspective
And ask how the light felt before this
I've seen flowers bent at ugly angles
Killing hours on the floor, wires tangled
I catch myself shrinking
From an outside perspective
And ask how the light felt before this
– "How the Light Felt," Smut
---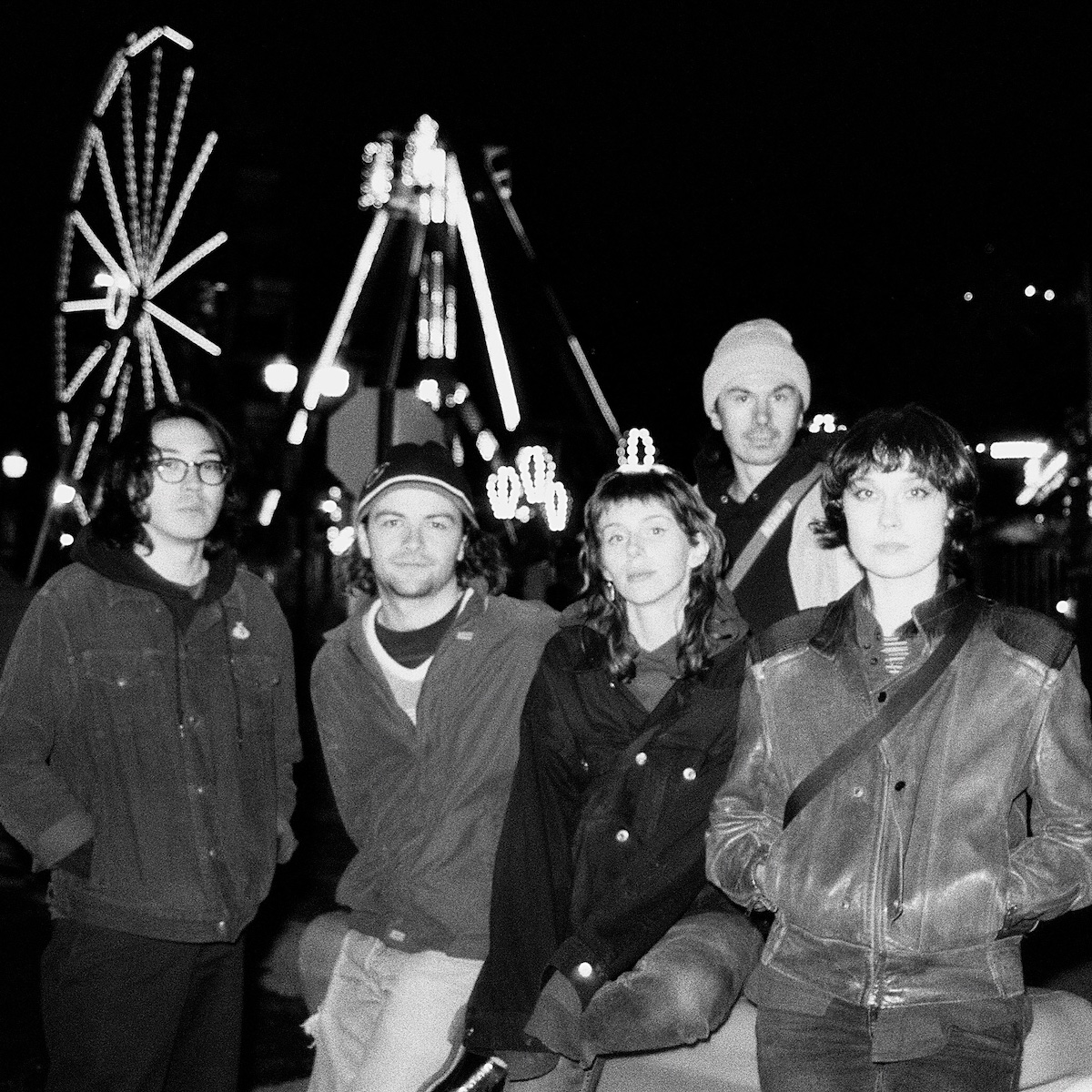 Whether you're looking to indulge in your emotions or escape from them completely, How the Light Felt offers itself as a record of refuge and reckoning, healing and hope.
Its songs are not an answer to our problems, but rather, the uninhibited self-expressions of a kindred spirit going through it all at once. From the resounding ache of "After Silver Leaves" and "Believe You Me," to the dazzling heat of "Supersolar" and "Morningstar," to the unbridled love-soaked outpourings in "Person of Interest" and "Unbroken Thought" and every song in-between, Smut's debut album is devastatingly beautiful and utterly inspiring.
"I hope the record just makes people feel less alone," Roebuck shares. "It was an extremely personal affair to make and being able to play it for people and make it with my closest friends was more healing than you could possibly imagine. I hope that maybe it helps people through stuff in ways that the music I consume helps me."
Experience the full record via our below stream, and peek inside Smut's How the Light Felt with Atwood Magazine as the band goes track-by-track through the music and lyrics of their debut album!
— —
Stream: 'How the Light Felt' – Smut
:: Inside How the Light Felt ::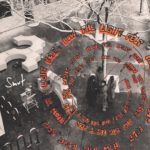 — —
Soft Engine
This song is about depression affecting the body, what was once exciting and lucid now feels slow, grey and empty. Attempting intimacy and closeness when you simultaneously want to be alone.
After Silver Leaves
A future look at a toxic former relationship. You can't be responsible for a self destructive person.
Let Me Hate
A song about dreaming of my little sister after she had passed away and how it felt to wake up after seeing her.
Believe You Me
A song about the after-aftermath of death. The time when people stop checking in and you only have yourself to grieve to.
Supersolar
A song about feeling like you are losing those you love to the loss you can't get past. The part of the grief process where you feel like a sudden burden to those around you.
Janeway
The first song I wrote after my sisters passing, it is about coming across photos of her. Specifically about the intense emotions that surprise you in waves after loss.
How the Light Felt
When happiness becomes a memory. Our first recording of this song, the demo made it on the record. It's about mourning the loss of your former self.
Person of interest
I found a bound dog carcass in the woods behind my house, went back years later and the woods were roped off for an investigation. It's also a love song.
Morningstar
Being trapped in a destructive cycle, the song is meant to be a driving push into forcing yourself to acknowledge the danger you're in and build the courage to leave.
Unbroken Thought
A love song perspective from before to after you've met, that gives you hope for your future. Attempting to play it cool but you actually are head over heels in love.
— —
— — — —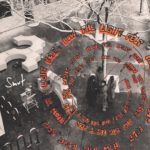 ? © Jaycee Rockhold
:: Stream Smut ::
---