Palehound's El Kempner speaks to Atwood Magazine about the perfect storm of emotions and sound that is the band's latest record, 'Eye on the Bat.'
Stream: 'Eye on the Bat' – Palehound
---
It is self-deprecating, but also it's supposed to be empowering. I'm taking the hits, but I'm still moving through them.
Life takes pleasure in tearing you apart. Limb by limb and tooth by tooth you are discarded, defenseless for all to see.
Palehound's fourth record, Eye on The Bat (out July 14, 2023 via Polyvinyl) revels in this muck and mire, as El Kempner spares no expense in what they call a "breakup record." Accompanied by unrelenting guitar and whirlwind drums, Kempner's confessional words allow you to stand in the eye of the hurricane, relishing the storm from every possible angle.
Kempner recounts the torture of a corset and the uncomfortable art of seduction on opening track "Good Sex." The guitar drolls in the foreground as Kempner vacantly recalls the time they "imagined what this would look like if it weren't us." Painfully self-aware, the memory quickly turns from embarrassingly sweet to brutally sour, as with the final chords you realize the relationship is doomed. Kempner's diary entry lays down the law; the remnants of love are humiliation, rage, delusion, and everything in between.
"The Clutch" is a shockwave of defiance. Reminiscent of 2000s favorites Green Day and Interpol, the guitar drives the track to the edge of the cliff as Kempner shouts, "It's a punch in the gut." The track is anxious to the point of detonation, culminating in Kempner's shrill and wavering falsetto, which erupts into resentment as they sing: "And I'm glad that you found yourself, but you didn't need my help." The track ends with defiant exhaustion as Kempner digs in their heels, determined not to fall.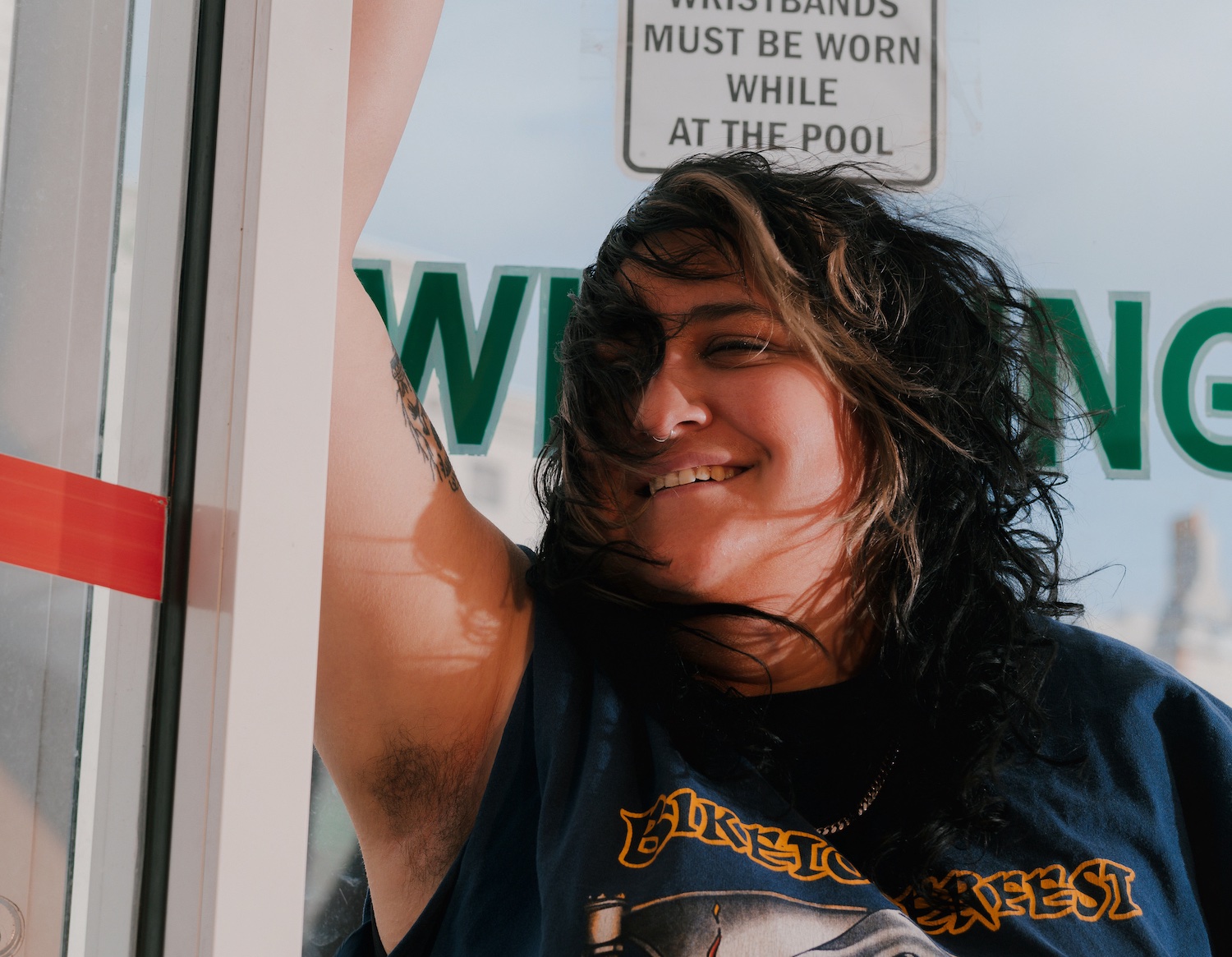 The intensity of "Independence Day" and "The Clutch" fade into the title track, "Eye on the Bat." The guitar's riff is smart as a whip, stuck on a loop behind Kempner's decisive one-liner. They sing through pursed lips, "'Cause suckers will all tell you to keep watching for the ball, but we know better than that. Keep your eye on the bat."  Kempner goes through all of the motions, transitioning from resistance to resolve in later tracks. "Route 22" carries a sweet acoustic melody, with a plainsong, "I come to play, I come to bleed. We come to laugh, you come to see the good in me." Kempner is the perfect sacrifice, the kindling thrown at the embers of love. Even the simple moments are sung in mourning, as Kempner wonders aloud, "What good's the good in me if you can't see?"
Atwood Magazine spoke to El Kempner of Palehound about every emotion under the sun. Kempner has the supernatural ability to use violence, humor, anxiety, love, and heartbreak all in one breath. Eye on the Bat is the perfect soundtrack for intensity.
I have violent internal reactions to what happens to me. My anxiety is so physical and brutal. "Punch in the gut" is what it felt like for me.
— —
Watch: "The Clutch" – Palehound
A CONVERSATION WITH PALEHOUND
Atwood Magazine: This is Palehound's first record in quite a few years! Can you talk about the recording process?
El Kempner: I started writing the album in 2020, so it was a long time coming. The pieces started coming together during lockdown. I started banking the songs I was writing during COVID, and as soon as it felt safe to go to a studio and record we got started on the process. My label, Polyvinyl, started to suggest some producers, but it was clear the best case scenario was to work with Sam Evian. We recorded at Flying Cloud Recordings in Woodstock, New York. We were recording in a living room, essentially. It was the perfect vibe, really. It didn't feel like this set of songs needed a big recording studio.
You've called this record "a breakup album." Can you touch on that?
El Kempner: This is a breakup record in the sense that the core of it is about heartache and change and learning about how to live as an individual, whether you are in a partnership or you are single. Some of these songs were love songs when I wrote them. "Good Sex" was written as an inside joke to an ex. I was thinking the song represented the strength of our love, but in hindsight, it was clearly about the end of a relationship. I wrote "Independence Day" after. The breakup is the centerpiece of the album, but a lot was written before it and in anticipation of it. It;s not the only thing that happened, but it was the primary event in my life at the time.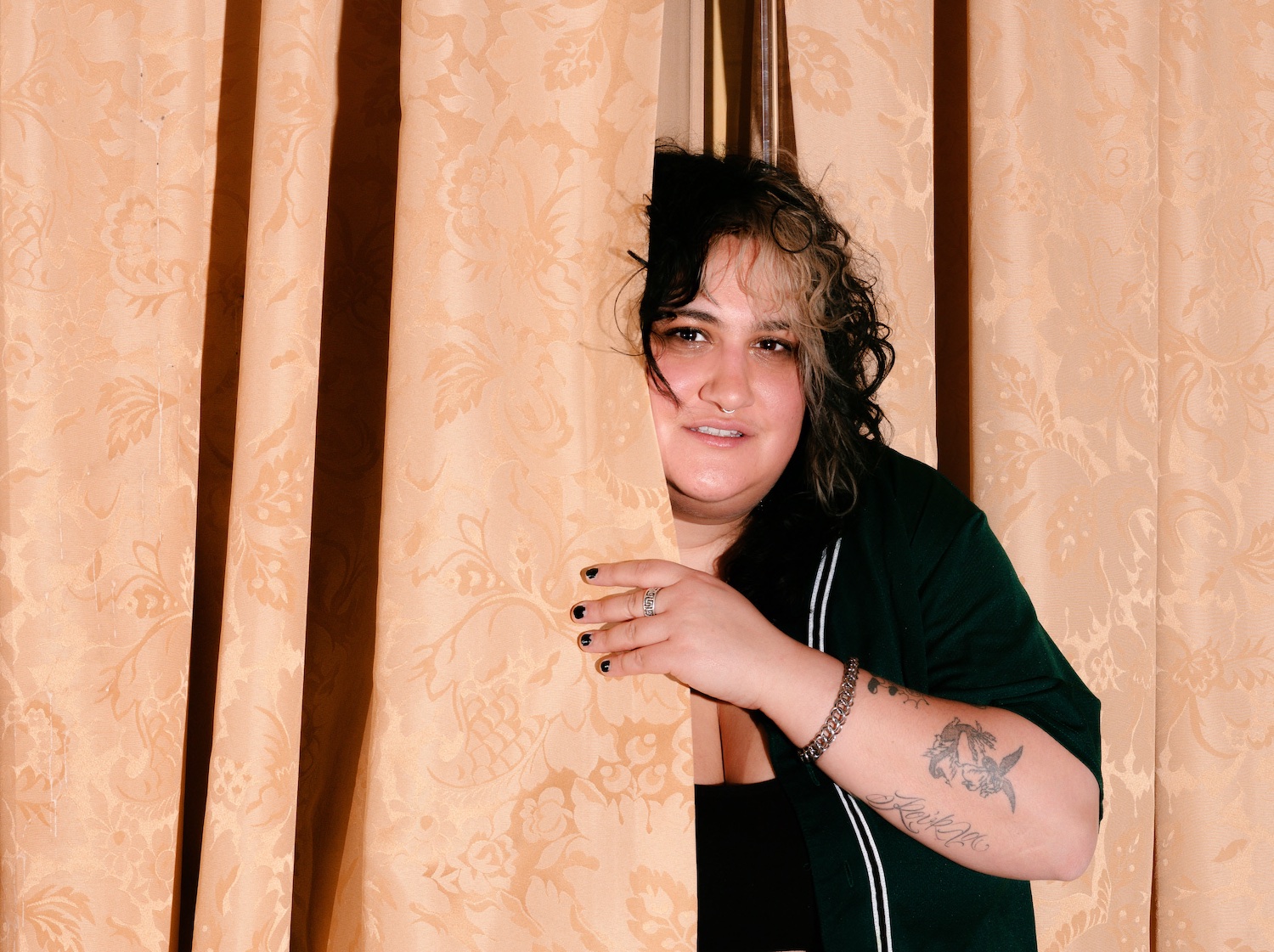 When I listen to your music, I feel a strong sense of nostalgia. What emotion do you primarily associate with this record?
El Kempner: I think when I listen to the record now, I sense nostalgia. It was never intentional. I think "Independence Day" is the most nostalgic of all of them. It's about the pain of the choice. "Good Sex" also feels nostalgic because it was such a specific snapshot of our relationship. I usually write about what I'm overwhelmed with feeling. "My Evil" was about the guilt and torture in me.
You describe your intense feelings with violent images. Have you always had this tendency?
El Kempner: Yeah! I think it just makes sense to me. I have violent internal reactions to what happens to me. My anxiety is so physical and brutal. "Punch in the gut" is what it felt like for me. "Head like Soup" was about sex but also about anxiety. It has always been my default.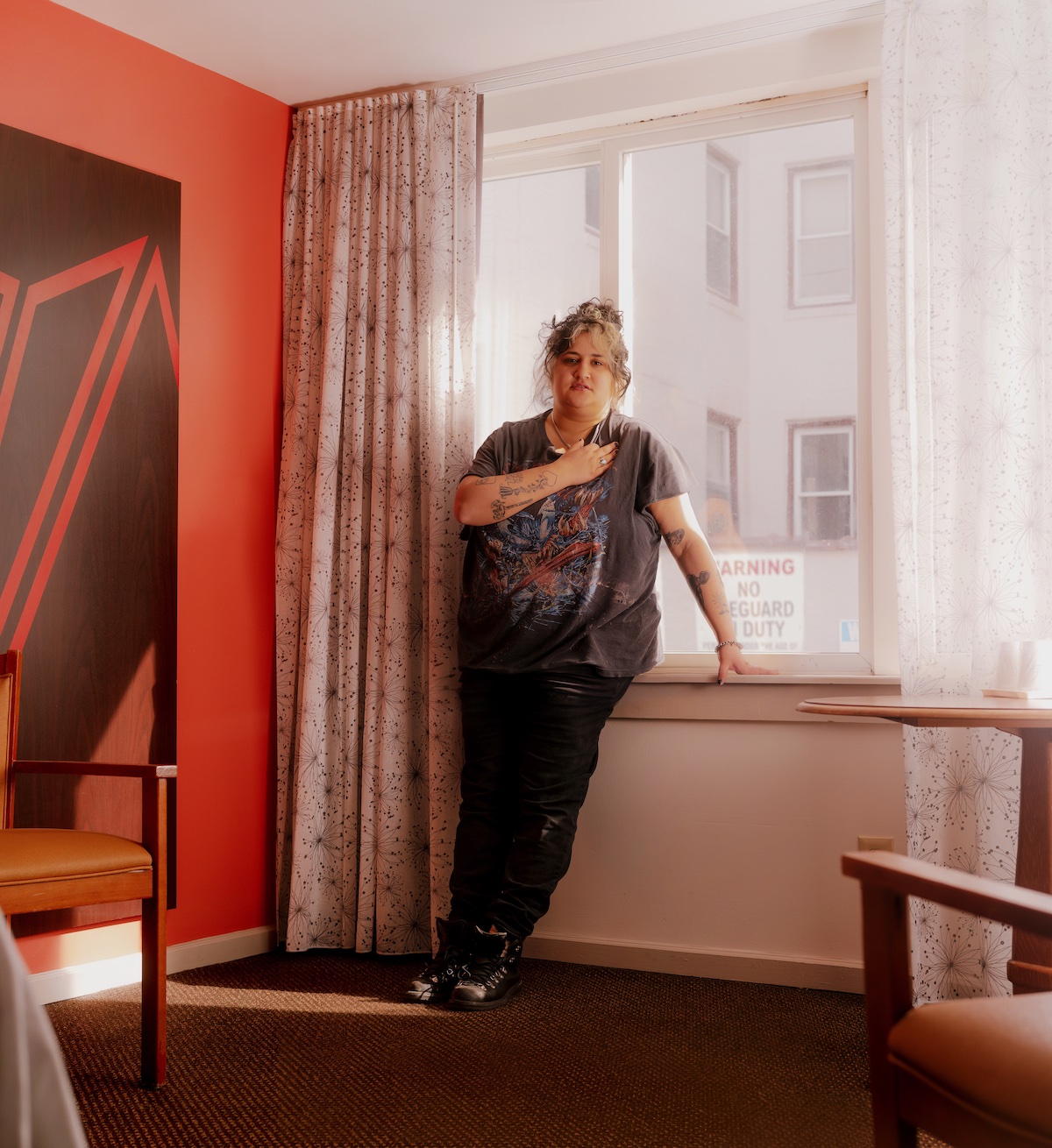 There's a lot of humor in your music as well, whether it be one-liners or strange phrases. Usually, you're at the butt of the joke. Why the self-deprecation?
El Kempner: It is self-deprecating, but also it's supposed to be empowering. I'm taking the hits, but I'm still moving through them. I've always written to lessen the severity of the feeling.
Palehound has been around for a decade! How has your relationship with the project changed?
El Kempner: So much! I'm not even 30 yet, so I started very young. It's both growing and changing. I think I've been searching for my identity for the past ten years. Even how we play shows and interact has changed. The goal was always to be able to make music sustainable. I never shot for fame or the big leagues. I wanted to grow as an artist. I wanted to tour, travel, and meet other musicians I loved. I never thought it would actually happen!
— —
Stream: "My Evil" – Palehound
— — — —
 © Tonje Thilesen
:: Stream Palehound ::
---