Dark, haunting, and atmospheric, Honeyyycrush's fourth single "I Want It to Be Light So They Can See We Disappeared" is an achingly intimate alt-folk surrender to passion.
"I Want It to Be Light So They Can See We Disappeared" – Honeyyycrush
[soundcloud url="https://api.soundcloud.com/tracks/1370611477?secret_token=s-9lihNTGYJkv" params="color=ff5500&auto_play=true&visual=true&hide_related=false&show_comments=true&show_user=true&show_reposts=false" width="100%" height="300″ iframe="true" /]




---
It was beautiful and it was cutting; the void of our emptiness shutting…
A heavy weight hangs over Honeyyycrush's new song like a gloomy, ominous storm cloud looming overhead. The downpour hasn't yet begun, but it's here; it's coming for us, and there's no stopping it or holding it back. But this isn't about an onslaught of rain, wind, or lightning; rather, it's an inner uproar of the soul – of human connection, desire, identity, presence, and absence. Dark, haunting, and atmospheric, Honeyyycrush's beautiful tempest "I Want It to Be Light So They Can See We Disappeared" is an achingly intimate alt-folk surrender to passion.
I show up in a little black dress 
Out of fear there was nothing that I could suppress
It was dark by the time that we got to the pier
I was wine-drunk and clinging so you would stay near
Oh, the whites of your eyes dotted Christopher Street
And the weight of your palm was familiar and sweet
It was beautiful and it was cutting
The void of our emptiness shutting
Atwood Magazine is proud to be premiering "I Want It to Be Light So They Can See We Disappeared," Honeyyycrush's fourth overall single and her first release of 2023 (out January 20, 2023 via Dune Altar). The solo moniker for New York based singer/songwriter Alexandra Antonopoulos, Honeyyycrush introduced herself last year as a wellspring of breathtaking poetry and visceral emotion conveyed through "darkly glittering soundscapes that blur the edges of alt-folk, slowcore, and grunge," to quote the artist herself. Her first three songs "Tilt Your Head," "Afterglow," and "Belly Empty" established an artistic identity that dwells comfortably in life's murky depths; one that is unapologetically vulnerable and brutally honest in everything she touches.
"I Want It to Be Light So They Can See We Disappeared" – or "I Want It to Be Light…" for short – follows faithfully in its predecessors' footsteps. Honeyyycrush's music and lyrics are dark and dramatic, her narrator subtly overwhelmed by a situation in which she loses control and succumbs – both to her own desires, and to another's presence. Slowly, amidst an intoxicating, ethereal indie folk backdrop, Honeyyycrush sings of letting herself go. And while her voice is soft and gentle, there's an eerie, undeniable turbulence – an emotional turmoil, unseen but felt – coursing throughout every second of this song.
I have little regard for extravagant things
In a flurry of snow, something sad in me sings
I will never get over tonight
How our sameness entwined in a cluster of light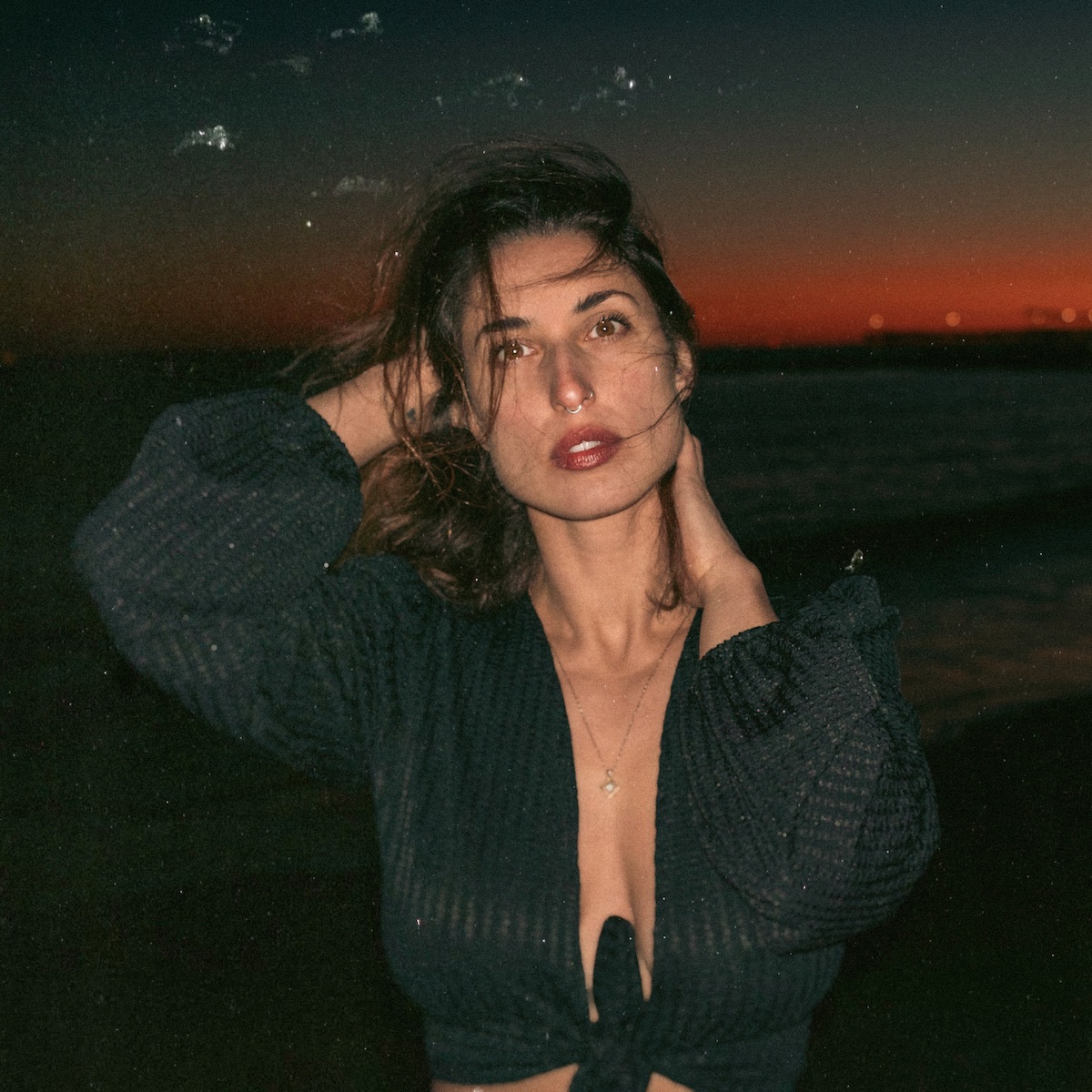 "'I Want It to Be Light So They Can See We Disappeared' recalls a night of getting lost in someone else," Honeyyycrush's Alexandra Antonopoulos tells Atwood Magazine. "It explores an unhealthy way of loving someone, which is to dive into them headlong and not come up for air to address your own issues. The intoxication of being seen as you are, the seduction of the idea that you could run away from everything you hate about yourselves together. It's about the start of something beautiful that is also a bit of a game, where neither party knows exactly what the other is thinking, but you both seem to be on the same track. But like all of the stories I tell, there is always an underlying sense that the main character believes they are too flawed to deserve anything great."
"Thematically, 'I Want It to Be Light…' ties in with a book of poetry I published about the fragile nature of relationships called Feast (Atmosphere Press, 2021), and this is something I explore in many of my other songs — reflecting on how deserving the self is. Usually the main character believes they know their flaws better than others and is struggling with how much of themselves to reveal. I think it's a lifelong struggle that no one fully escapes. It's both universal and incredible personal, which makes it something I find really interesting and think about a lot."
We feel this struggle manifest in Honeyyycrush's poetic, evocative lyricism.
It was beautiful and it was cutting
To welcome the closing of windows and doors
The void of our emptiness shutting
My clearing a space for swallowing yours
"This song came together so fast probably because I was recalling a real night where I was stumbling around the West Village, drunk and falling in love," she says of her writing and recording process. "And I had this descending melody that I couldn't stop playing for a few days. Once I had that verse melody, the lyrics came very quickly and the chorus felt like it brought some lift. If the verse is a question, the chorus felt like the answer. When I'm writing, I love to include small details like remembering how the whites of someone's eyes stood out against a backdrop of dive bars and then zooming out and talking about how I feel."
I think I usually mix the concrete with the abstract intentionally, to create balance, but sometimes it just works out naturally that way.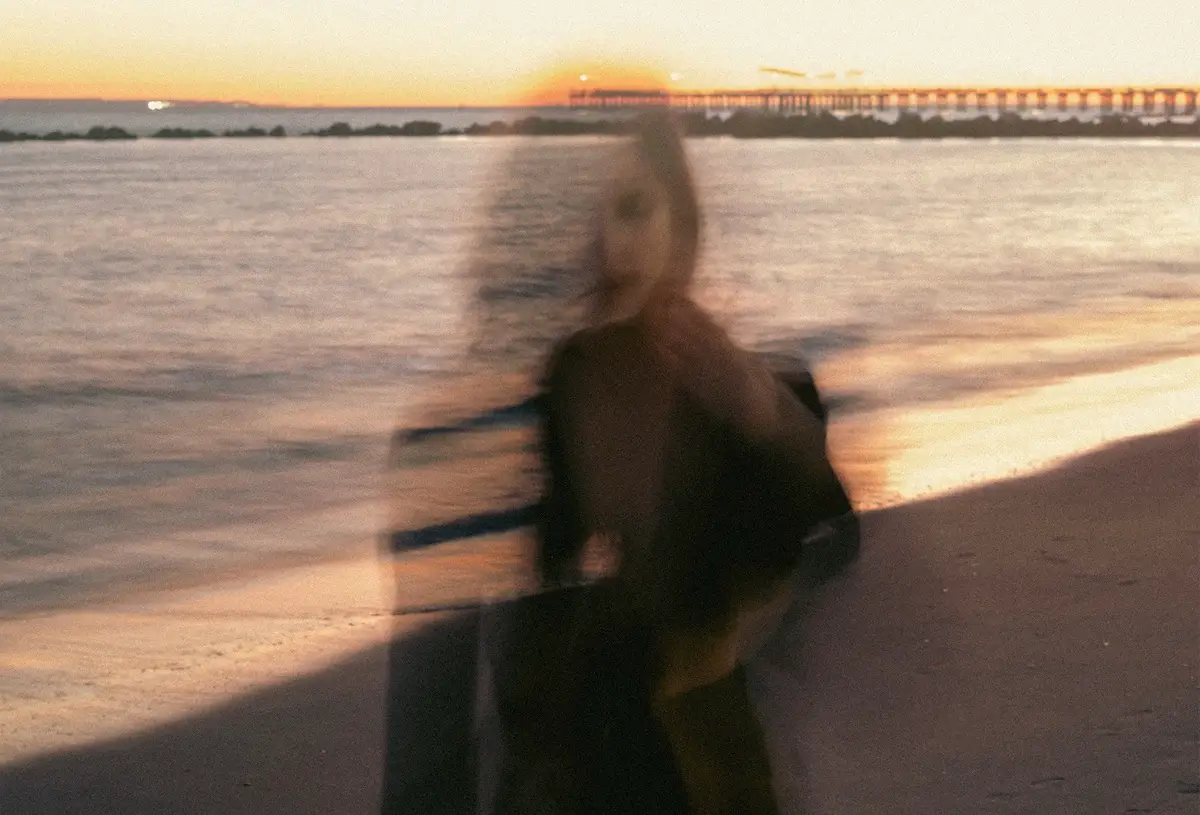 You're taking your time with me
I'll outlast you inevitably
Cause what you don't see
I bend the will
Twist the trunk of the tree
For better or worse,
You're a part of me
Tension builds like a slow-growing fire throughout the song's five and a half minute runtime, ultimately spilling into a darkly cathartic release in final minute that feels both unavoidable and all-consuming. We're left sit with our own thoughts as Honeyyycrush drenches our ears in a thick, searing wave of reverb and overdrive.
It's a profound sensation, and the perfect complement for January's cold, long winter nights. Stay tuned for more from this promising artist; she is currently working on a four-song EP tentatively titled Milk Teeth. For now, lose yourself in the fragility of life experience, and stream Honeyyycrush's "I Want It to Be Light So They Can See We Disappeared" exclusively on Atwood Magazine!
— —
"I Want It to Be Light So They Can See We Disappeared" – Honeyyycrush
[soundcloud url="https://api.soundcloud.com/tracks/1370611477?secret_token=s-9lihNTGYJkv" params="color=ff5500&auto_play=false&visual=true&hide_related=false&show_comments=true&show_user=true&show_reposts=false" width="100%" height="300″ iframe="true" /]





— — — —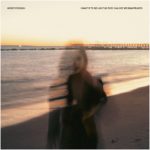 ? © Honeyyycrush
:: Stream Honeyyycrush ::
---