beabadoobee makes a celebration out of the end of the world on "Last Day on Earth," the first single off her upcoming EP 'Our Extended Play'.
Stream: "Last Day On Earth – beabadoobee
---
Ready to take on the last day on earth, beabadoobee embraces being alive while looking impending apocalypse right in the face. Rather than dwelling on the end beabadoobee, the stage name of Beatrice Laus, is daydreaming and dancing into it; finding inspiration in the inevitable doom of the end. An anthem infectious and bouncy carried by its warm, upbeat looping guitars, the "Last Day on Earth" is beabadoobee's celebration.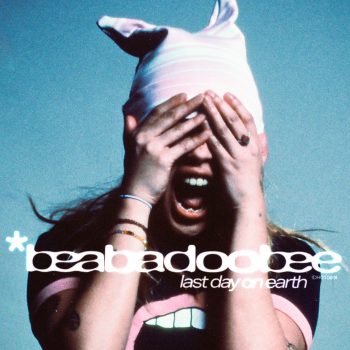 You made it
It's your last day on Earth
You killed someone last night
And burned down a church
Oh, you made it
For what it's worth
Well, and if it all goes wrong
And it looks like we'll soon be gone
Then we should all just get along
And sing a song I wrote
And it goes like this, it goes
Keeping true to her trademark cocktail of '90s indie rock guitar and early 2000s pop anthemic vibrance, "Last Day on Earth" takes on tomorrow while bursting with sunny nostalgia. The result feels taken straight out of a turn-of-the-millennium coming of age movie scene. 
"Last Day on Earth" is the lead single off beabadoobee's upcoming EP, Our Extended Play, and her first release since last year's debut album Fake It Flowers. If this song is anything to go by, the EP – which was co-written with the frontman and the drummer/producer of The 1975, Matty Healy and George Daniel – promises to be lifting spirits all summer long.
"Last Day On Earth is about all the things I would have done had I known we were going into a lockdown and the world was going to change the way it has," says Laus. "It was written shortly after the first main lockdown and lyrically it's me reflecting on how it would feel if we all knew ahead of time what was going to happen. All the things I would have done if I knew it was the last day of our old normality. I wanted to experiment on the sounds and sonics even more and the EP to me has a feeling of togetherness to it…how we're all in this joined as one."
The song is a bombastic yet fun palette with an underlying honesty. It's anchored by tones of togetherness, reflection and urgency. As she tends to, beabadoobee effortlessly rides the alt rock line with a certain dreaminess, while the 1975 boys sprinkle in some of their trademark feel-good indie pop vibes.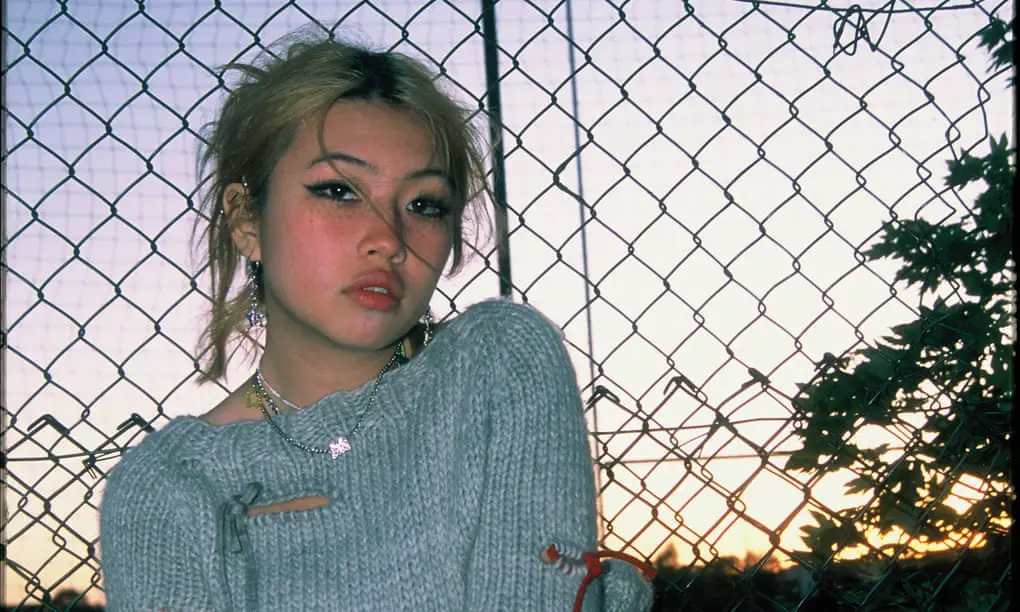 Below the surface of a lighthearted bop, its beating heart is in the insistence and importance of living.
To live in spite of death, to embrace it as part of life rather than as some far away thing—or ignoring it completely The tune motions that we are alive now, so we're celebrating all the joy we know how to amass. We're having a good time in whatever that means for us, before the inevitable end.
You made it along
You got a problem with Peter, you got a problem with John
You can't go on
All this follow me shit
I want to get fucked up at home
Be naked alone
And turn up my phone
Because this song I wrote is just so fucking sick, it goes..
Shoop-doop, shoop-doo, badoobadoo
Wait, I got something to say
(What's that? Oh shit)
I forgot, wait a minute
The world's about to end so I'm gonna have to finish
I guess if it were nicer, we'd be better off innit?
I haven't got a plan, so I'm think I'm gonna wing it
Naked, alone with this song I wrote and it goes like this
It goes
beabadoobee continues to grow into new sounds and promise as she finds inspiration in nostalgia. Solidifying herself as one of the innovative creatives of the 2020s, she mines the past – namely, the 1990s – while always moving forward.
— —
Stream: "Last Day On Earth – beabadoobee
— — — —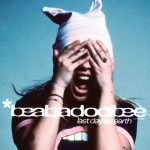 ? © Callum Harrison 
:: Stream beabadoobee ::