17-year-old rising star Isaac Dunbar dives into the music and messages off his sophomore EP, 'isaac's insects'.
Stream: 'isaac's insects' – Isaac Dunbar
---
I remember what being 17 felt like all too well. Slowly entering adulthood, embracing the last few teen years I had, with so much left to learn. For me, it felt as though time was at a standstill, and adulthood was approaching fast. I hadn't found my passion yet; I was just taking it day by day. This was the age where young adults began to act like kids again, just to feel that rush – no one had any plans for the future, and no one was truly mature and ready to become an adult.
Get ready to meet Isaac Dunbar, the exception to the common culture of teenagers. 
Hailing from Cape Cod, Dunbar is not your typical teenager. At age 17, he preaches self-love, maturity, and equality for all through his music. He makes it obvious that music is his true passion, and he loves what he does more than anything. Dunbar allows his music to reflect stories and other aspects of his life through real, raw, lyrics. From his recent single "Makeup Drawer" to 2019's soaring hit "Onion Boy," it is clear that Isaac Dunbar has many stories to tell, many lessons to teach, and many obstacles to overcome.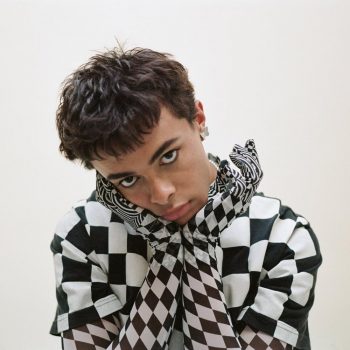 Pair dreamy beats with striking, compelling lyrics, and you get Isaac Dunbar's sophomore EP isaac's insects. The artist's main goal is to, through his music, let his fans know that they are not alone in this scary world – a mission he accomplishes time and again on such tracks as his effervescent EP opener "makeup drawer," his standout, individualist, and unapologetic "comme des garçons (like the boys)," the intimate title track "isaac's insects," and beyond. Dunbar is so dedicated to the craft that he produces, writes, and performs all of it by himself. He invites us, fans and casual listeners alike, to share our happiness, love, and hardships with him, as he teaches all a lesson through his own lyrics and music.
I don't wanna be the same
I don't wanna be like you
I don't wanna be
Comme des garçons (like the boys)
Comme des garçons
I don't wanna fight for my name
I don't wanna get tattoos
I don't wanna be
Comme des garçons
Comme des garçons
I don't wanna do my hair
Pretend that I'm somebody
Follow your authority
I bet you'd like it
I bet you'd like it
I don't wanna be the same
I don't wanna be like you
I don't wanna be
Comme des garçons
Comme des garçons
Atwood Magazine recently caught up with Isaac Dunbar to discuss his sophomore EP isaac's insects, diving deeper into those already deep lyrics and hoping to learn another lesson or two from him.
A CONVERSATION WITH ISAAC DUNBAR
Atwood Magazine: When you write music, what do you think or hope your audience will take away from the lyrics?
Isaac Dunbar: I hope that the audience takes away anything that leaves an impression. If I can invoke any sort of feeling in you when you listen to my music and lyrics then I'm happy.
Did you ever think you would have this much of an influence on people and or popularity at this age?
Isaac Dunbar: No. I've always hoped that I could but I never really pictured it or visualized it.
If you could relate your sound to any artist, being this decade or another past decade, who would it be?
Do you have any hopes in the future for the kind of direction you want your music to take?
Isaac Dunbar: No. I'm just going to follow my gut and make what I'm feeling.
I think "Suicide" is such a powerful song. Why did you choose to write from two different perspectives?
Isaac Dunbar: Thank you. I chose to do that because I thought it would help the listener gain insight into both sides of the storyline of the song. It helps provide depth in the song and make the listener curious as to what I'm really saying.
My skin is very young
But my heart is very old
My mind thinks lips and tongue
But my bones decide my home
My fears ran through my lungs
And my eyes only saw gold
My room's where my throat hung
And my fingers turned purple
– "Suicide," Isaac Dunbar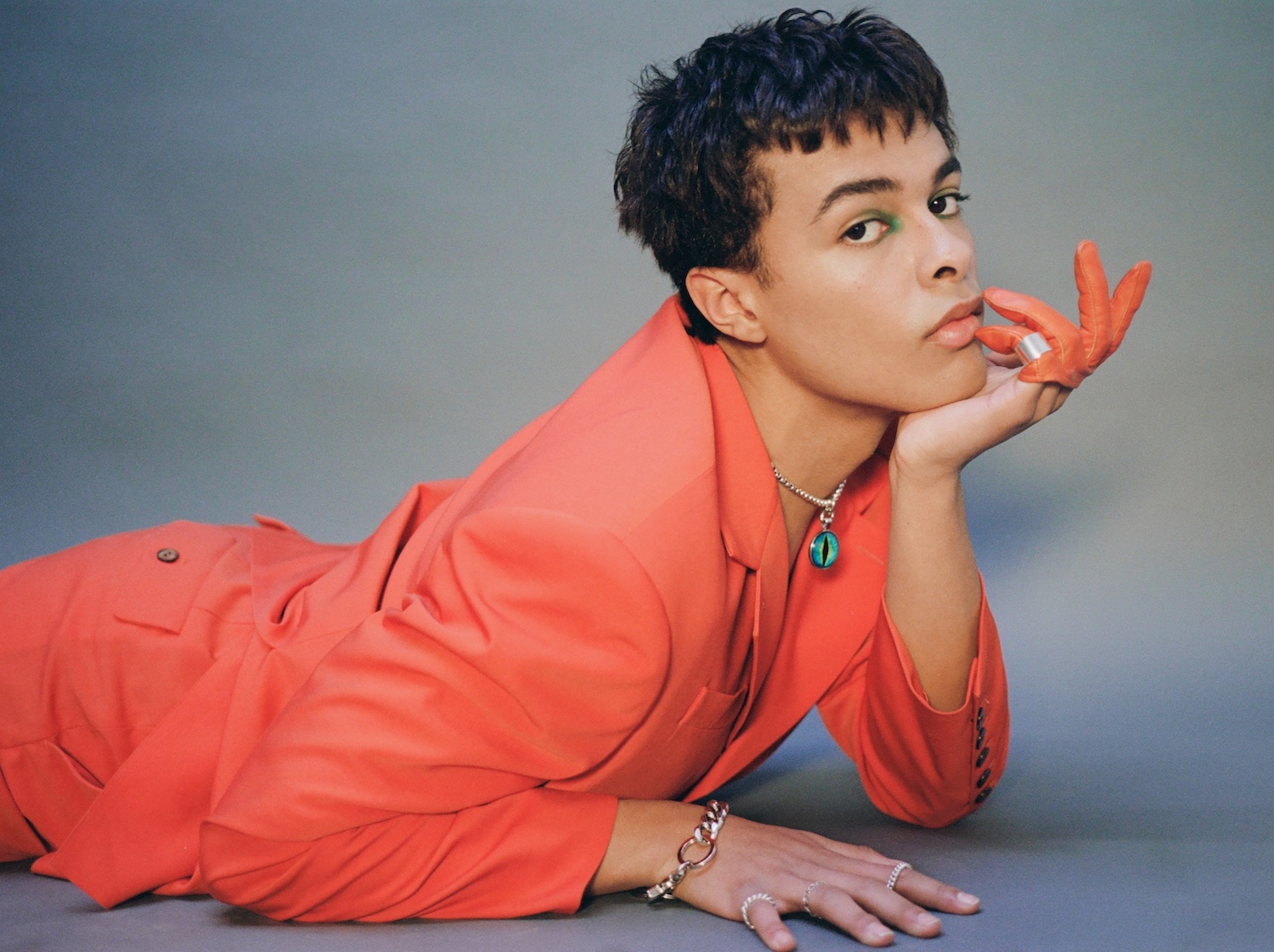 What is your favorite song off the EP? Is there a certain significance to this song?
Isaac Dunbar: At the moment it's "makeup drawer". I produced and wrote it myself, and I think it's good.
It seems like you are always promoting positivity and self-love, do you have any advice for someone struggling with finding things to love about themselves?
Isaac Dunbar: Yes. Understand that it takes time and that everybody has to go through this journey, whether they know it or not. You should embark on this journey! It's so worth it. YouTube is my bestie for self-love stuff, but just be careful because some advice can be whack.
What or who made you decide to get into music?
Isaac Dunbar: Lady Gaga inspired me to make music when I was a kid.
Your EP is titled isaac's insects, and you released a song in the EP under the same name. Is there a reason why you decided to name your entire EP after that song?
Isaac Dunbar: I just thought it was a cool name.
What is your creative process like when writing songs?
Isaac Dunbar: Honestly, the best songs I make are usually in like thirty minutes, then I sit on it for 6 months and tell my manager I hate it, then I listen to it again 6 months later and fall in love with it.
How do you determine the titles for your songs?
Isaac Dunbar: Song titles are so so important to me. It's all about how it looks to the eye. I just have a certain taste of words, and if a song title doesn't meet my criteria I will change it.
Is there an artist you would most like to collaborate with in the future?
Isaac Dunbar: Lorde ;0))000)00)0)0)0
— —
:: stream/purchase XXX here ::
— — — —
? © Harshvardhan Shah
:: Stream Isaac Dunbar ::
---