Oakland-based Makeunder just got a serious makeover in the form of the ultimate remix: The total redefinition of music. The best remixers will uproot a song, giving it new life and meaning whilst keeping its core intact – and that is exactly what The Seshen's Akiyoshi Ehara had in mind when setting about his remix of Makeunder's "Inevitable Conclusion."
Listen: "Inevitable Conclusion" (Akiyoshi Ehara remix) – Makeunder
---
Fast breaks and fanciful instruments color the opening of Makeunder's "Inevitable Conclusion" (Akiyoshi Ehara remix), which Atwood Magazine is proud to be premiering today. The Seshen's bassist and a friend/creative partner of Makeunder frontman Hamilton Ulmer, Akiyoshi Ehara pays particularly sensitive attention to Makeunder's beautiful tones, playing with vocals and pitches while crafting an immersive tapestry of a truly unique sonic quality.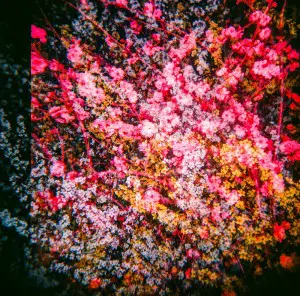 The original version of "Inevitable Conclusion," premiered on NPR, is the sad tale of a life that wasn't meant to be: ""I fell into an intense, passionate relationship with a British woman when I returned to San Francisco after cleaning my parent's home. Not long after meeting we fantasized about marriage, who would live where and when, starting a band, traveling together," Ulmer described. "Tragedy sometimes has a way of planting your feet solidly in the moment, and you take what is in front of you and throw yourself into it. But after my father died and her visa waiver expired, we found ourselves in different countries and I finally felt the weight of grief… There was no way I could leave the country."
A heartfelt ode to happily never after, "Inevitable Conclusion" is bold R&B-boosted tunes of loss, bolstered by warmth and myriad colors. "When I finally told her I was ready to give up my life and move to London for her, she'd met someone else." The song echoes Ulmer's grief, aspiring to greatness through that torn feeling of love, loss, and uncertainty.
That brokenness is missing in Akiyoshi Ehara's remix, as the artist has torn up the original sketch and, like a collage or splattered paint, repurposed the music. "The vocals really stood out to me on this tune as something that would be fun to play with," says Ehara, explaining why he chose to work with "Inevitable Conclusion." "I found that in a weird way a lot of the vocal runs seemed to have a subtle 90's R&B flavor, especially when pitched up or down, which started to inform some of the groove. I've been going back to Timbaland and Missy Elliot productions a lot as of late, so some of that stuttering and syncopation of the beat was probably due to that stuff being a little fresher in my memory." His vocal tweaks are mesmerizing, and his reappropriation of the strings gives the song a vibrance it didn't originally possess.
Listen: "Inevitable Conclusion" – Makeunder
---
It's a perfect chaos: Everything you didn't think could happen, happens. The world turns upside down in the remix, and it feels… right. Makeunder's makeover may be stripped of that deep pain, but in its remixed state, it finds a new level of peace.
Hamilton Ulmer agrees: "I love remixes. They represent the best of this age of music-making. They are part homage, part collage-work, part cerebral arranging exercise, part testament to the creative relationship between two artists – and of course, remixes elevate recording software to the status of musical instrument, where it fully belongs."
"Inevitable Conclusion" (Akiyoshi Ehara remix) is an illusive sonic tapestry of wonder, a rhythm-driven explosion of creative energy that brings out the best in Makeunder and Akiyoshi Ehara. Makeunder's Great Headless Blank EP (released 7/17/2015 via Good Eye Records), which contains "Inevitable Conclusion" amongst many others, is available on special edition vinyl via Good Eye Records. Listen to more of Makeunder's music below and stay tuned for the group's next album, due for release in 2017.
— — — —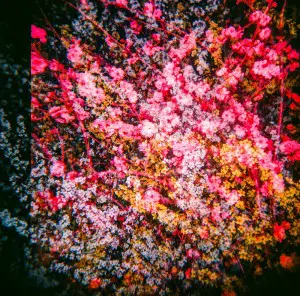 cover: Makeunder's Hamilton Ulmer © 2016
:: Listen to More from Makeunder ::