LA-based ToBy opens the door in his alluring 'The Outside' EP, delving deep into himself and his surroundings on a record full of space, nuance, nostalgia, and self-awareness.
for fans of NoMBe, Zaia, Childish Gambino
Stream: "Cascades" – ToBy
---
You no longer have to leave your house to feel the fresh air, thanks to ToBy's latest EP release. The Miami-born and raised, LA-based rapper/actor/writer opens the door in The Outside EP, delving deep into himself and his surroundings on a genre-defiant record full of space, nuance, nostalgia, and self-awareness. Past and present collide in songs full of warmth and reflection, perseverance and patience.
Its just so interesting
How all the texts and random sex
it makes me feel so empty.
But I just keep forgetting
Look at me, is this thing on,
I'm saying "testing testing"
Is there food at home.
Messy messy
Can't leave you alone
Don't you have things to do
This is a perfect view
Cascades, I lay with you
On Saturdays, I play with you
You're mad at me, I stay with you
I'm on my way, please take me too
– "Cascades," ToBy
Released July 10 via Magnetic Moon Records, The Outside arrives this summer as a stunning new entry from multimodal artist ToBy. The musical moniker for Reggie Baril has long been an outlet for experimental creative expression for the artist, who cites artists like Mos Def and Childish Gambino as having an impact on his art, style, and delivery. Since debuting with the song "Trader Joe's" in 2017, Baril has worked with an extensive array of producers as he developed himself, and his two long-form releases ToBy Season, Vol. 1 and ToBySeason: Genesis speak to this ever-present explorations of sound, genre, and the flexibility of the English language.
To say that The Outside is a 180° turn for ToBy feels like a disservice to the extensive work leading up to it, but the artist's latest EP feels like a breath of fresh air, and it stands out for its willingness to go against current trends in hip-hop and rap's mainstream. The record closely follows ToBy's June release it still feels like a dream, a four-track collection of unmastered lo-fi demos available to stream on SoundCloud. Subtle, lo-fi, and melodic, The Outside's production (courtesy of Miami's oebeats) is a perfect platform for ToBy's thoughtful pontifications on success, purpose, youth, innocence, prejudice, vulnerability, intimacy, and so on: What brings these six tracks together, beyond their distinctive sonic traits, is the openness with which ToBy tells his stories – his willingness to share all of himself through his art.
The artist cites his multicultural upbringing between Miami and Haiti as a significant influence on his new music. In this sense, The Outside is as metaphorical as it is literal. "It's a sonic journey through my thoughts and inclinations and a peer into the process that inspires me to write," ToBy shared upon his record's release. "I've always felt like my topics and concepts stemmed from an external source, intangible, but ever present. My connection to this source has always felt strongest outside and in specific locations. The rooftop overlooking Port Au Prince, Haiti at my grandma's house, the deep lush forests and lakes that span the countryside, the lake outside my parents' house, the beaches that tug at the heartstrings tethering me to my native country."
Toby expanded on the meaningful nature of these physical spaces in a conversation with hip-hop blog Cabbages: "I think a sense of location and an awareness of your surroundings is necessary as an artist," he explained. "We take in and express our lens of the world for other people to interact with, and where you are in those moments of time definitely can bleed into the work. I think, as artists, our interpretations of life and how we navigate it are what people interact with us for. My grandmother's house in Haiti holds a special nostalgia for me and it's where I worked on a lot of my early music. While I may not have expressly said or referenced it in my work, the fact that I was there in those moments as opposed to say a studio or at home allowed me to create unique songs each with their own identity."
---
The Outside runs through for sixteen expressive minutes that seem to fly by, with most of its songs clocking in under the three-minute mark. It's a testament to the organic and honest nature of this music that these songs say what they need to say and then duck out; ToBy's focus is on self-expression more so than dwelling in catchy top lines, and this practice allows his EP to flow as a singular entity from start to finish. Whether it's a nuanced exploration of relationships and the self on opener "Osiris," the pain and innocence lost in "Southside," or the heartfelt embrace and celebration of good times in the EP's runaway hit single "Play Out,"  ToBy keeps his cool and remains true to himself.
The soothing, tender penultimate track "Cascades" is of particular note on the record. ToBy dives out into uncharted waters singing this "millennial" love song (all about a one foot in, one foot out non-committal dynamic), and the risk pays off: His voice truly shines against warbly guitars and a moody backbeat.
There is much to love throughout The Outside, and only one way to feel the music's full effect: By opening our ears and letting ToBy in. A progressive artist with his own singular vision, ToBy has tapped into greatness on The Outside, forcing us out of our comfort zones and into the wild. Here's to new frontiers.
Experience the full record via the below stream, and peek inside ToBy's The Outside EP with Atwood Magazine as the artist goes track-by-track through the music and lyrics of his new EP!
— —
Stream: 'The Outside' – ToBy
:: Inside The Outside ::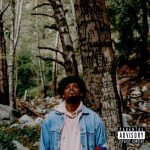 — —
Osiris
So here's my thing with this song. I had just started listening to Dissect Podcast on Spotify and Cole Kushner was going in depth on Frank Ocean's Blonde and Channel Orange. In breaking down the song Pyramids (one of my favorite Frank tracks) he illuminated the true genius embedded in the songwriting, structure, and theme. How the song itself was built like a pyramid, rising in both its notes and songwriting to a peak (conveniently placed at the literal halfway point of the track timecode wise) then falling to its eventual resolution. I love smart shit like that, it really gets me going. So inspired by that analysis I wanted to attempt something similar, although not as ambitious. How could I modernize this story of Osiris, a god amongst his peers, and the betrayal he endured at the hands of his own brother. I had to look inward, as I too have experienced something to that effect. Obviously I didn't die, but I had fought a close friend and brother over a situation with a girl and lost pretty publicly. I took that experience and searched for common threads within the Osiris myth. At the end of it I had both reached a catharsis with my own personal situation and created something that served as my personal understanding of how and why Osiris fell. Lines like "open your iris, you're super childish, you lost the challenge you know you lost the challenge" are things I told myself after losing my fight and echoed the self-defeatist attitude and subsequent depression I entered afterwards. Why I chose this track to open the EP is pretty simple, it's a banger but it's also me ripping off the band-aid on one of my most embarrassing failures.
New Car
This track was written shortly after I had purchased my first car after moving to Los Angeles. I spent my first year out here utilizing public transportation and ride-sharing apps so I was hustling for real and felt constricted by my limited mobility. Laundry, groceries, seeing friends, and taking meetings were arduous if not nigh-impossible. LA was a completely different city to me then and I'm surprised I stayed and stuck it out. Once I got the car though, it's like a whole new world of opportunities opened up. I could go to the Santa Monica pier by myself at god knows when with no one to stop me. I was going to Little Tokyo like every week. Freedom was finally available to me and I could actually explore my new life in a new city. The song is really an ode to my new car, so I wanted to keep my lyrics simple and sing more on it.
Southside
This song is my personal second favorite on the project – I'm always humming it. Its origins are mostly morose though, I had a baby cousin who was visiting back when I was living in Miami. She wanted to be an actress and she was really bubbly and eccentric. She would talk like a lot little kids do and she was telling me this story about the guy who worked at 7/11 where she lived in Chicago. From what she said he was a nice guy and always gave her and her little brother free candy and stuff, but when she ended her story her tone got really sad, but in like a little kid disappointed way where it felt like she was just reciting the reason why she couldn't eat cookies before dinner. She said she didn't get to see him anymore because he got shot twice in the chest and once in the face and died while he was at work. Hearing her say that , I don't think she even realized the weight of her statement, but she knew it well because she had said it before, if not about him but other people in her life. At such a young age. I was familiar with the violence in areas like that but it got me thinking about that mind state and the factors that lead to imparting lifelong trauma on people from the ripple effect of one's actions. Is it really just money influencing these decisions? Are we all caught in the same rat race and some people are choosing to run it more violently? What does that person look like or prioritize? It's not necessarily a stance or an admonition of their lifestyle because I could never fully understand it myself having not lived it, but I think it's an important narrative to highlight. I tried to show that pragmatism in the chorus: "Cuz we outside getting to the bag, know a nigga popping them tags. Southside money never last, Southside money move fast. Outside getting to the bag. Know a nigga popped for his tags. When you rich you don't wanna see the rags. Southside money never last."
Play Out
I didn't necessarily write this with the intention of sequencing it after such a heavy track like Southside but I did end up seeing it as the cream to what was turning out to be a really dark coffee so to speak. Those who know me know I like to have fun, I'm always laughing and cracking jokes and I love being surrounded by my friends. Play Out is something I wrote to reminisce on my time going to parties and hangs with my friends back home. Talking to girls, getting walked in through the back entrance at shows, exploring New York, and living each day without as much of a focus on where I'll end up. "Unh Ima hop out first, we don't gotta think it over we just hit it up later" I'm very much so someone who prefers to live in the moment. Memories are really sad to me because you can replay something over and over again but you'll never truly be able to live it again. So I just wanted people to be inspired to live life with no regrets.
Cascades
So this is my favorite song on the EP for a couple of reasons. I really love the mix on it which is a first for me, because as I was recording this and learning audio engineering for the first time I was blown away by how nice my voice could actually sound. Second is the personal truths I'm talking about on it, it's a very contemporary millennial one foot in one foot out kind of "love" song if you can even call it that. It lays out the psyche of a person traumatized by failed relationships and acknowledging that while they're human and desire companionship, that they can't let themselves fall head over heels only for it not to work out time after time because they're not built for that. I'm also a big softie so like hooking up and stuff doesn't mean much to me if I don't feel comfortable enough like idk cuddling with the girl or watching TV in silence, mundane relationship-y stuff that dilutes the nebulous "what are we doing" experience. "Not in love with you, but I'm in front of you and this is what we have."
Wishes
I tend to hide behind a lot of symbolism and verbiage in my songs. A lot of them have double meanings or are told through different characters but with this one I really wanted to just talk straight. I remember feeling really melancholy on my birthday I didn't have day plans so I just pulled up to the studio by myself and got introspective. My life had already changed a lot at that point, I had been living in LA for close to 2 years, I had left my old management and moved to a different living situation, my music was up in the air and things were just kind of floating but I realized I had yet to do a personal check in. A lot of my early stuff was angsty rebellious music that I made because I was nervous and unsure and wanted an identity more than anything so I stood in stark opposition to my parents but by the time I wrote Wishes I had a totally different relationship with them. It was the first time I didn't feel young anymore. And because I had relied on my ability to hide things and meanings in my music before I wanted to do a grown up thing and just say what was happening or had happened to and around me. "I don't want to cuz I'm on to something, seen my homie on two somethings, told my momma off for something, I hate growing up and suffering." I just wanted to be real and talk about the person behind the music.
— — — —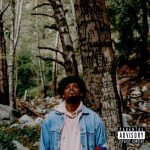 ? © Maxine Bowen
:: Stream ToBy ::
---