Musical wunderkind Jacob Collier's third volume in his Djesse series is the result of a master musician at work — but perhaps more importantly, at play.
Stream: 'Djesse Vol. 3' – Jacob Collier
---
Jacob Collier can do anything, and he wants you to know it — though that isn't borne from arrogance or ego. Listen to him talk for all of 30 seconds, and you'll understand that it's just because he is so excited about music — what it can make you feel, where it can go, and what it could become. On his Spotify profile, the English musician posted the album to the top of the page, writing, "A new universe for you!!!!!"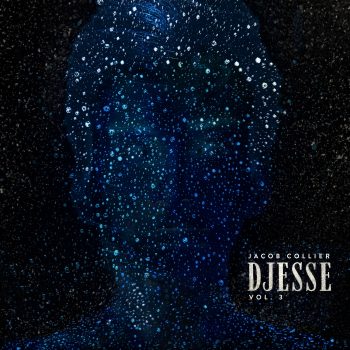 And it is. Djesse Vol. 3 (out August 14, 2020 via Hajanga / Interscope Records) is the third volume in a quadruple set, written and produced by Collier, and each installment so far is a universe of sound unto itself. Vol. 1 is a sprawling and majestic experiment in voice and genre, with Jacob backed by the Metropole Orkest (conducted by Jules Buckley), a cappella groups, and guests like Laura Mvula. It is at turns rhythmic and yawning, orchestral and funky. Vol. 2 is far more intimate, peppered with acoustic ballads and delicate harmonies, including his Grammy-winning arrangement of "Moon River." It slyly hints at the hard-hitting R&B/funk waiting on Vol. 3, with soulful features from Lianne La Havas and JoJo.
Vol. 3 is something else entirely. It is probably the closest thing to a pop record Collier has made, though it feels laughably prescriptive to identify his music as any one thing. The poppiest thing about the album, perhaps, is the strength of its hooks — Collier has, in the past, been accused of doing too much. The a cappella covers that made him internet famous as a teenager are dense and complicated jazz arrangements, and his 2016 debut In My Room is the bombastic and unsubtle result of a prodigy tinkering in his childhood bedroom (though the titular track, the Beach Boys cover, is skillfully muted and lovely) — all of which garnered eye rolls and adoration in equal parts. The complexity of his work hasn't necessarily decreased on Vol. 3 — "All I Need," the third single from the record, boasts the highest number of separate Logic tracks he's ever recorded — but there is a deftness of production and arranging here that allows even the densest tracks to sound clean and precise. Regardless of how you feel about Collier, it's impossible to deny that we're watching a legend in the making in real time — a distinction that's corroborated by the fact that he's managed by none other than Quincy Jones.
---
Vol. 3 is also perhaps his most "accessible" album to date, though the definition of accessibility has begun to blur around the edges as what was once considered obscure has slowly moved into the mainstream — even Taylor Swift is starting to get it. What is clear from the outset of the volume, with the glitchy, metallic intro "CLARITY" (an amalgamation of sounds from the album), is that Djesse Vol. 3 is going to new places. The songs jump between energies and tones and textures, the production ranging from minimalist, languid R&B to dubstep wah-wahs to crackly gospel harmonies. Gone is the acoustic sparkle of Vol. 2 — here is computerized whimsy, chill-inducing vocal effects and watery samples. What all of the Djesse volumes share is a world of collaboration, which grants them a remove from the solitary In My Room. Vol. 3 has a star-studded roster: Daniel Caesar, T-Pain, Tori Kelly, Rapsody, Ty Dolla $ign, and more all lend voices and writing credits to the album. Across the album's 12 tracks, Collier and his guests create songs that are incredibly catchy, often funny, even ridiculous at times (see the banjo riff on the spiky, slightly overblown power-pop of "Count The People" at 2:14), and the joy of making music together radiates from every note. It is perhaps the first verse of "In My Bones," which features Kimbra and Tank Ball (of Tank and the Bangas), that says it best:
There's a funky feeling in my bones, in my bones
In my bones, I got that funky feeling
I don't want to feel it on my own, on my own
What-a-do
There is the sultry and tangled duet "Running Outta Love" with riff-queen Tori Kelly and the bubblegum bounce of "All I Need" with Ty Dolla $ign and UK R&B singer Mahalia. Rapsody graces the gospel sway of "He Won't Hold You" with her signature smoothness, and Daniel Caesar lends a much-needed chill to "Time Alone With You." There is unprompted laughter in between verses, likely caused by Collier's goofy sense of humor that pervades most of his music. But these names don't detract from Collier's star power, or the core magnetism of his musicianship. If the Djesse project as a whole is to be taken as Collier's musical autobiography, its mission statement is one that jumps and spins and loops, never settling on any one thing. And indeed, that is how Collier's brain seems to function. Watch him speak long enough and the tangents come full circle.
Djesse Vol. 3 is a lot, and Collier doesn't attempt to temper that fact. But despite its density and its wildly eclectic collection of other voices, it is Collier's voice that is the glittering, connective glue. He is a universe unto himself, and why would we want him to be anything else?
— —
— — — —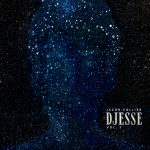 ? © Dyan Jong
:: Stream Jacob Collier ::
---