English singer/songwriter Jo Hill wants you to shout her songs at the top of your lungs, and she's held nothing back on 'Cinematic Baby,' a passion-fueled indie pop fever dream that's ready to soundtrack the endless days and sleepless nights of summer.
Stream: "Off the 45" – Jo Hill
---
'Cinematic Baby' is for all the festival goers, the summer all-nighters, cider drinks, rock dads, Fleetwood lovers and rowdy teens in their cinematic summer feels.
Jo Hill wants you to shout her songs at the top of your lungs.
A "small town queen" from the English countryside, Hill is a big personality making music that feels larger-than-life. Her latest release is ready to be the soundtrack to the summer: A passion-fueled indie pop fever dream, Cinematic Baby is a hard-hitting and deeply vulnerable record of our endless days and sleepless nights. Euphoric and aching in all the right ways, it's a catchy and cathartic sonic roller-coaster – and it just may house your favorite new tunes.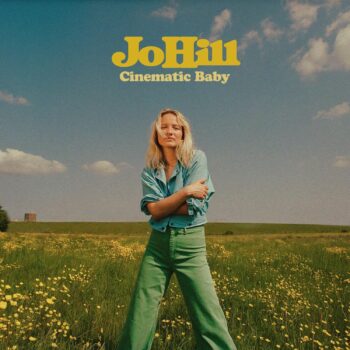 I got the car ready to go
And the tank filled up right to the top
Volume up full blast
So I can scream my head off
And I'm giving you a count down
A moment for a turnaround
One last chance
Before I bite my head off
'Cause I see it in your eyes that you no longer want me
I'll go to Beachy Head and I'll jump into the deep
Only one way it could go if you really wanna leave
Don't leave
Released June 16 via Parlophone Records, Cinematic Baby is a truly electric work of art. Jo Hill's sophomore EP arrives just seven months after her debut EP Down at The Res introduced the Cheddar-born, London-based singer/songwriter to the world, and finds Hill coming into her own with a singular, emotionally-charged voice and equally savage sonics.
Her dynamic, pop-savvy music is a bold, beautiful cacophony of raw feeling and fervor mixed into one: As uncompromising as they are relentless, Cinematic Baby's five songs prove to be an instantly memorable experience, showcasing Hill's artistic depth, her stylistic range, and her unfiltered, soul-stirring vocal talents.
"Set in the magical backdrop of the West County, heading down the M5 in your summer feels, this EP tells a story in motion winding through all the corners of my hometown," Hill tells Atwood Magazine. "From 'Stay At Home Girls' and Slutty Guys, Stone Circles and Fire Stages to the melancholic reality of small town suicide, loss and unspoken tragedies, this EP reflects the 'cinematic' way in which I see the world I grew up in. I invite you to come up and come down with me!"
"I don't think I really had a vision until just before Christmas where I had written 'Off the 45,' 'Glasto,' and 'The Circle,' she says of her creative process. "I knew they all belonged in a record together somehow but wasn't sure how to tie them together. I recognised one theme in common – they were all set in the West Country and they all had this melodically uplifting feel to them, like they should be played at festivals all summer. I then decided to rewrite 'Stay at Home Girl' (originally called Love Bomb) to feel more in this world and finally 'Wild West Country' was born. I had created my Cinematic Baby and it all made sense."
---
This EP tells a story in motion winding through all the corners of my Wild West Country.
For Hill, this EP represents a real slice of home as she brings her small town with her into the big city.
It also captures the artist she wants to be: Someone we can turn to when we want to experience any number of emotions.
"It is born out of the place I'm from and my cinematic view of the ordinary," she says. "This is what I aim to do with all of my music, writing about all my experiences in life in the most storytelling way. But it also has to feel euphoric, I want everyone to be able to sing along at the same time. I think this record shows that I can be rowdy, sunny, urgent, punchy, threatening at the same time as being vulnerable, reflective, and raw. I aim to be like Fleetwood Mac in the way that they can go super rocky with say 'The Chain,' but also dreamy and euphoric with say 'Landslide' or 'Gypsy Woman.'"
Hill cheekily describes Cinematic Baby as "urgent, raw, and FESTIVAL."
The record takes its name from the first lyric of the track, "Glastonbury": "Cinematic baby, pick you up from your street," Hill sings sweetly, her voice a beacon of light against warm guitars and hand claps. But those words mean so much more than meets the eye.
"In the summer you feel 'cinematic,'" she beams. "We all know that feeling you have just as you're picking your mates up to head on a road trip. It's excitement, it's freedom, almost like you belong in an indie coming-of-age movie. I want you to feel like this when you listen to Cinematic Baby."
"The title is also in reference to the stories that happen in my hometown. There's just so many of them, big and small and my boyfriend always laughs at me when I'm with my home mates because of how much detail we give to things. This is how I like to write, to give a cinematic feel to something often considered mundane or everyday life."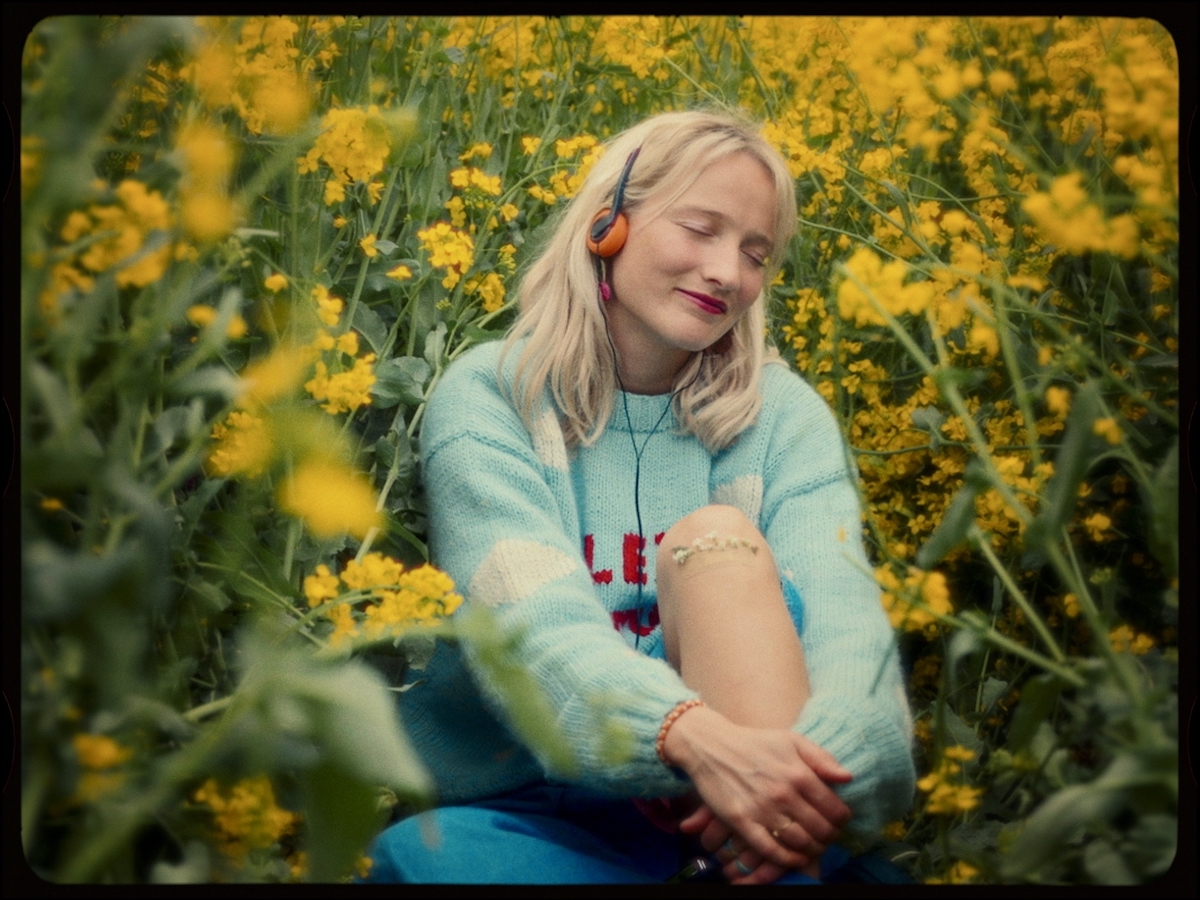 As for highlights, we'd be remiss not to mention the EP's lead single (and Atwood Editor's Pick) "Off the 45," released in early May. A feverish eruption of raw energy and heated emotion, "Off the 45" is a seismic reckoning channeled through some of the most searing music you've ever heard. Hill (gracefully) loses her cool in a flash of stunning indie rock as she revs her engines and blasts off into the night at full steam. It's as exhilarating as it is achingly visceral – a cathartic, rousing anthem for all of us who need to let loose our inner tension and turmoil:
Don't leave…
Or I'll be driving off the 45
Out of my mind
And I'll take it to the edge tonight
Run the red lights
Hit up a couple slutty guys for the last time
Anything to make you mine
Anything to change your mind
Or I'll be driving off the 45
– "Off the 45," Jo Hill
"It's what I would say to my boyfriend if he ever tried to leave me," Hill told Atwood Magazine earlier this year. "I wanted to capture this raw, Stevie Nicks feel. My nan is also part of the inspiration behind 'Off The 45.' She would always threaten my Grandad when she got in one of her moods and say she was going to jump off Beachy Head, that's it! The reference is an ode to all the wonderful and wild women in my life that are powerful."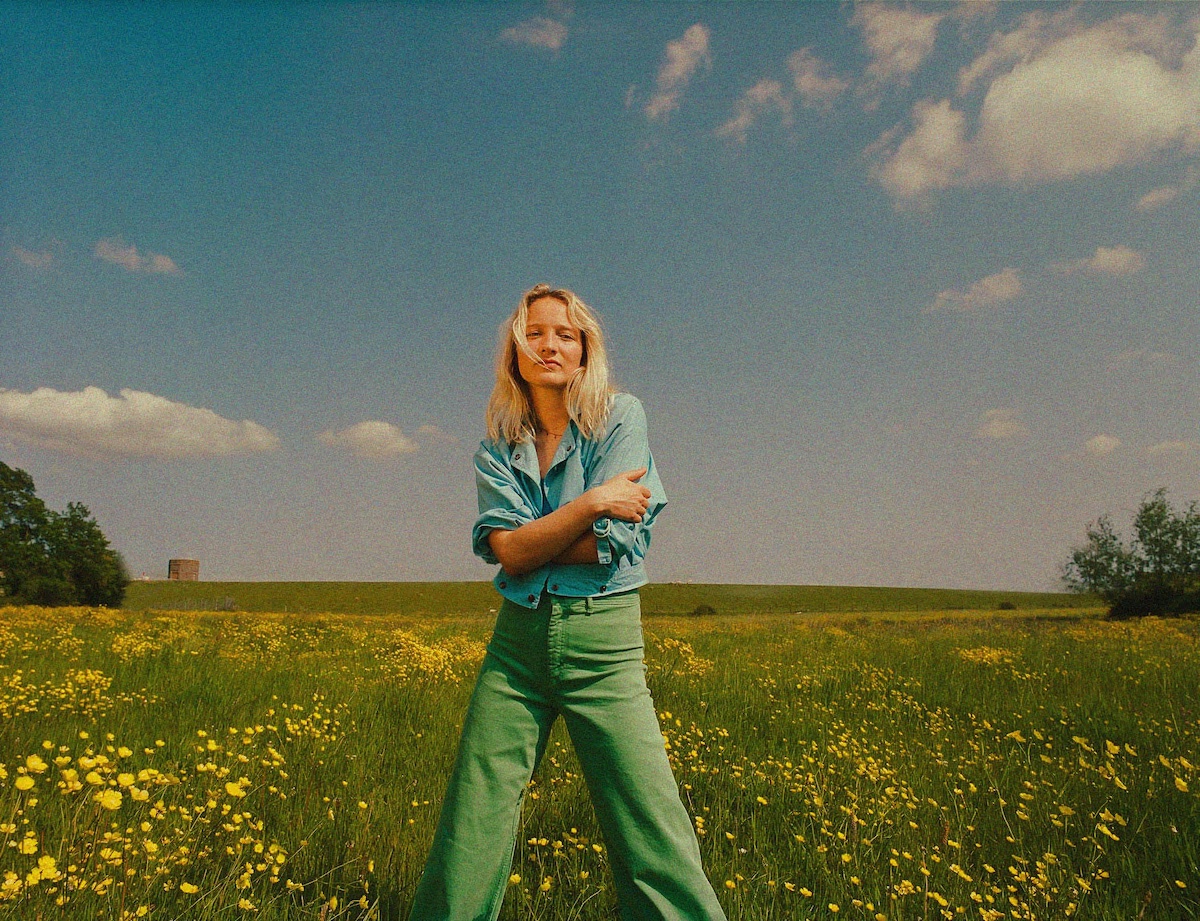 Hill's personal favorite comes just one track later in the EP, with the radiant and impassioned anthem "Stay at Home Girl."
"I think 'Stay at Home Girl' has taken such a journey but when it came together that was SUCH a feeling," Hill smiles. "I'm going back home to Cheddar in a few weeks where we're throwing this festival in our garden and I'm going to be playing it with my Dad's band. It's going to be sooo jokes playing 'Stay At Home Girl' with a bunch of cheddar dads. Cycling through Brixton listening to the first bounce of Off The 45 has to be one also. And then playing 'The Circle' to those who lost the person it's about, crying with them, holding back tears whilst singing…is never a highlight but it's amazing to know that this song means something to a lot of people."
---
The singer/songwriter adds a few of her favorite lyrics off the EP as well: "'Robbies chatting shit but that's the shit that I expect'.. Shoutout Robbie one of my best friends who chats a lot of shit and I never want that to change!" she laughs. "'Big city depression'… I think a lot of people can relate. I like combining glamorous ideas with more melancholic feelings. The feeling of hope that comes with 'big city' is lost when you combine it with the word 'depression.' 'Hit up a couple slutty guys for the last time' – my cheeky one night stand threat. 'Keep me keeping on 'cause I know that's what you'd do' – I wanted to write a lyric that encapsulates that feeling of loss but also knowing that person's legacy and way of living affected you so much you're going to carry it with you forever. They might not be physically with you but they're still always around you."
With Cinematic Baby, Jo Hill has effectively herself as a standout, one-of-a-kind voice making emotionally-driven feel-good music the world needs now more than ever. Bridging the intimate and the universal, Hill's songs tap a sweet spot of sun-kissed rhapsody, and from the very first moments of the vivid, visceral "Wild West Country" to those final breaths of her soulful, heart-on-sleeve "The Circle," Cinematic Baby proves an unparalleled force of passion, energy, emotion, and raw, vulnerable humanity.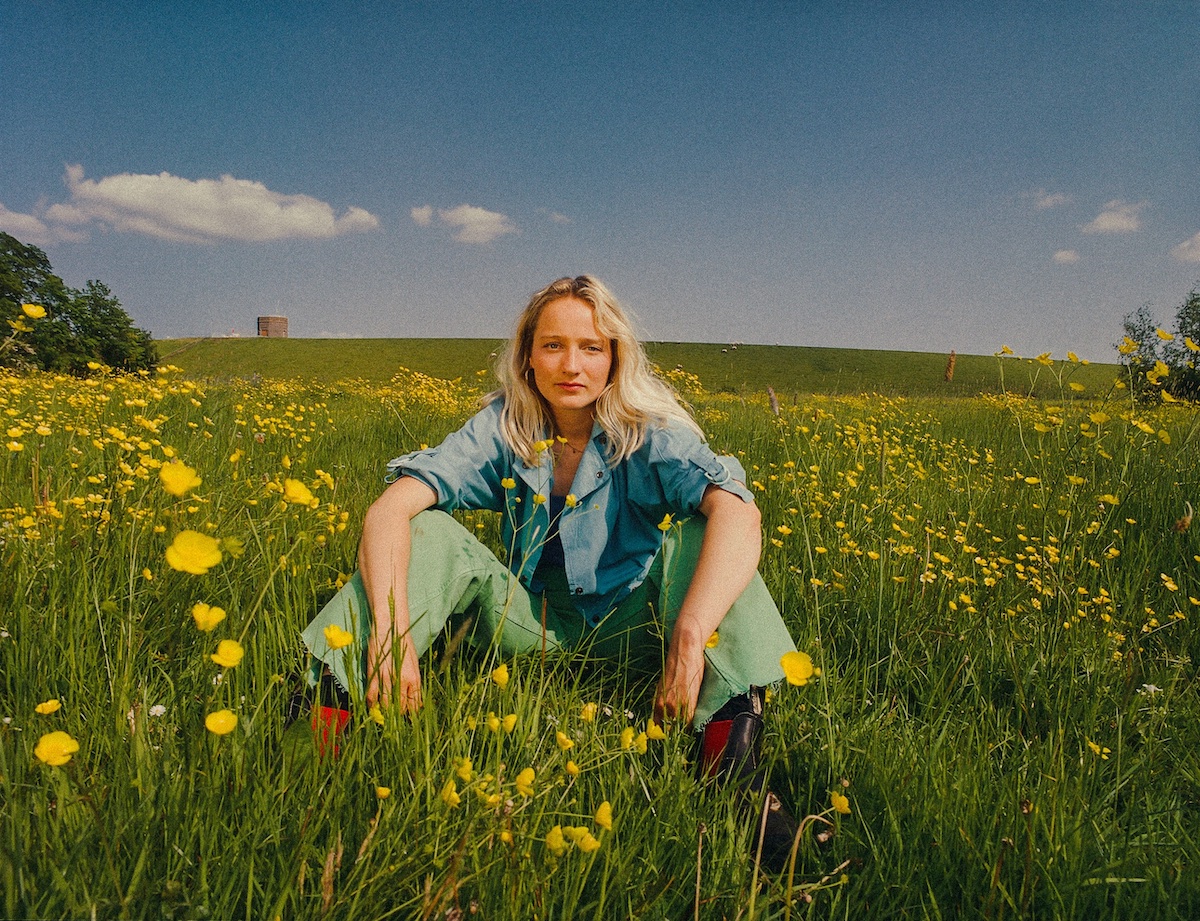 "I'm writing this record for 12-year-old me, bored out of my mind and running around Cheddar throwing water balloons at cars and playing in the park," Hill shares. "The West Country is an often forgotten about space. It's where I grew up with not much going. But I want to tell you my stories, my view of this world. These stories feel extremely specific to me but also like a collective experience for a lot of young people growing up outside of cities. In the middle of nowhere having to make their own entertainment. To find their extraordinary in the mundane."
Experience the full record via our below stream, and peek inside Jo Hill's Cinematic Baby with Atwood Magazine as she goes track-by-track through the music and lyrics of her debut EP!
— —
Stream: 'Cinematic Baby' – Jo Hill
:: Inside Cinematic Baby ::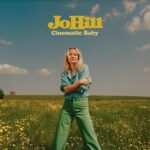 — —
Wild West Country
This song encapsulates the realities of growing up in the British countryside with nothing to do and the hope of moving to the 'big city'. Growing up in a place where everything and nothing happens all at the same time. It's a back-handed love letter to my hometown, acknowledging all of it's quirks, foibles and tragedies. Everything from local gossip at the pub, boy-racers doing donuts up the gorge and the small town anxiety of everyone knowing everything about everyone. It's the cinematic overture of the EP.
Off the 45
This song is essentially what I'd say to my boyfriend if he ever tried to break up with me. Off the 45 (referring to the m5/m4 that runs through the West Country) is a punchy, threatening banger that has a real sense of urgency and encapsulates the feeling of the need to 'getaway'. The reference to Beachy Head is inspired by my mad grandma. The slutty guys lyric was encouraged by Madde (the producer) as she helped me explore more bombastic, tongue-in-cheek lyrics. This is my powerhouse anthem that changed the game for me sonically to explore a heavier, rockier sound.
Stay At Home Girl
Stay At Home Girl is one of my faves on the record. I wanted to write a harmonically explosive and lyrically empowering tune about genre stereotypes (specifically within the small town mentality) and rallying against them. The norm in my hometown is to get shacked up to an older dude, have a kid, maybe get married and not ever really leave the area. I'm not saying this is wrong at all, I'm just saying is this isn't how I want to live my life. I want to push back against all those 'mr macho guys', boyfriends, big dogs and patriarchal forces that have ever tried to control me or influence my life decisions.
Glastonbury
Glastonbury is the musical mecca of the South West and holds a special place in my heart. I've been going since I was 12 with my dad and have experienced many firsts there (including falling in love). I've let go, been lost and reconnected all at once there. I wanted to write a love letter to the festival and encapsulate that feeling of freedom, excitement, adrenaline and timelessness you have there. It's a magical tent town and I hope this song gives you that summery serotonin kick that Glastonbury itself does!!
The Circle
The Circle is the other more reflective, melancholic side of 'Glastonbury' that I needed to write about. I wrote this for a great friend of mine who lost her boyfriend a year and a half ago in a tragic car accident. She wanted me to write a song about their relationship, the place they met, their journey and story so I wrote 'The Circle' in reference to The Stone Circle at Glastonbury where they first met. They used to hang there during covid and it was their sacred space, empty with no one around outside of festival time. The Circle is a song of loss and feeling a connection to that person because of the memories and experiences you had together that can't be lost.
— —
— — — —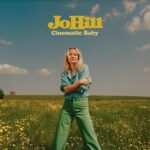 © Charlotte Alex
:: Stream Jo Hill ::
---