Putting out cover songs on social media took John-Robert far; his first batch of original material further showcases his appeal with "Adeline," "Urs," and his latest single, "Pelican."
Stream: "Pelican" – John-Robert
---
The music video for his new song, "Pelican," featuring a guy getting munched on by a giant paper bird, is bound to cause some head-scratching among viewers. What's sure to be less divisive, though, is this artist's exceptional vocal ability, which has taken him from his roots in small-town Virginia all the way to the bright lights of Los Angeles, where he's recently signed to a contract with Nice Life & Warner Records.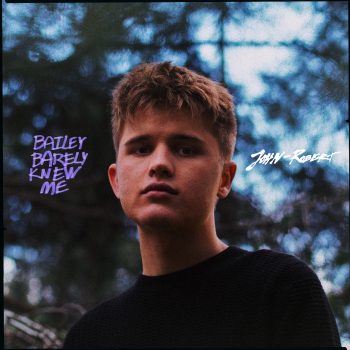 Thus are the fortunes of John-Robert, a native of Edinburg, VA, where he spent his childhood absorbing the region's folk scene with the hopes of one day making it big. He started off, as many do, with a string of covers of his favorite songs, including "I Love You So" and "She Lays Down." One Chance the Rapper cover caught the attention of Ricky Reed, the founder of Nice Life Recording Company, who decided to take a chance on the up-and-comer.
Since scoring his record deal, John-Robert has bulked up his portfolio with tracks such as "Adeline," "Urs," and "Pelican." Many of these tracks are to be featured on his upcoming EP, Bailey Barely Knew Me, scheduled for release on May 22nd. With that day drawing closer, the time was ripe for Atwood Magazine to strike up a conversation with the singer accomplished well beyond his 19 years.
Oh I
I fell hard once before
when I was 17
I kissed on her so sweet and solemnly
We'd go back to her house
and make out on her couch
but with autumn leaves
was left lonely, so lonely
With my head of a pelican, I want to let you in
gobble you up, just gobble you up
So sweet to the touch, call on my love and I'll
bottle you up, bottle you up
— —
Stream: "Pelican" – John-Robert
MEET JOHN-ROBERT
Atwood Magazine: You grew up in the town of Edinburg in Shenandoah County, Virginia. What sort of musical influences are there?
John-Robert: Growing up in Edinburg gave me a lot of access to country and Appalachian folk music, which is really popular out there. In such a small town, there wasn't a lot of opportunity to collaborate with other artists, but that drove me to produce music on my own. I developed a strong love of acoustic music while being raised in Edinburg.
"Your in nature" across the Appalachian region. How did adventures like these inspire your musical creativity?"]

John-Robert: My father was a stay-at-home dad who liked to take his family with him on many drives through nature. My mother bought and ran an independent drug store, which was primarily aimed at serving elderly citizens, and she would encourage us to accompany my father, rather than staying at home alone. We would sing along with each other as we were going on these rides and those experiences helped to bring me closer to my passion for music.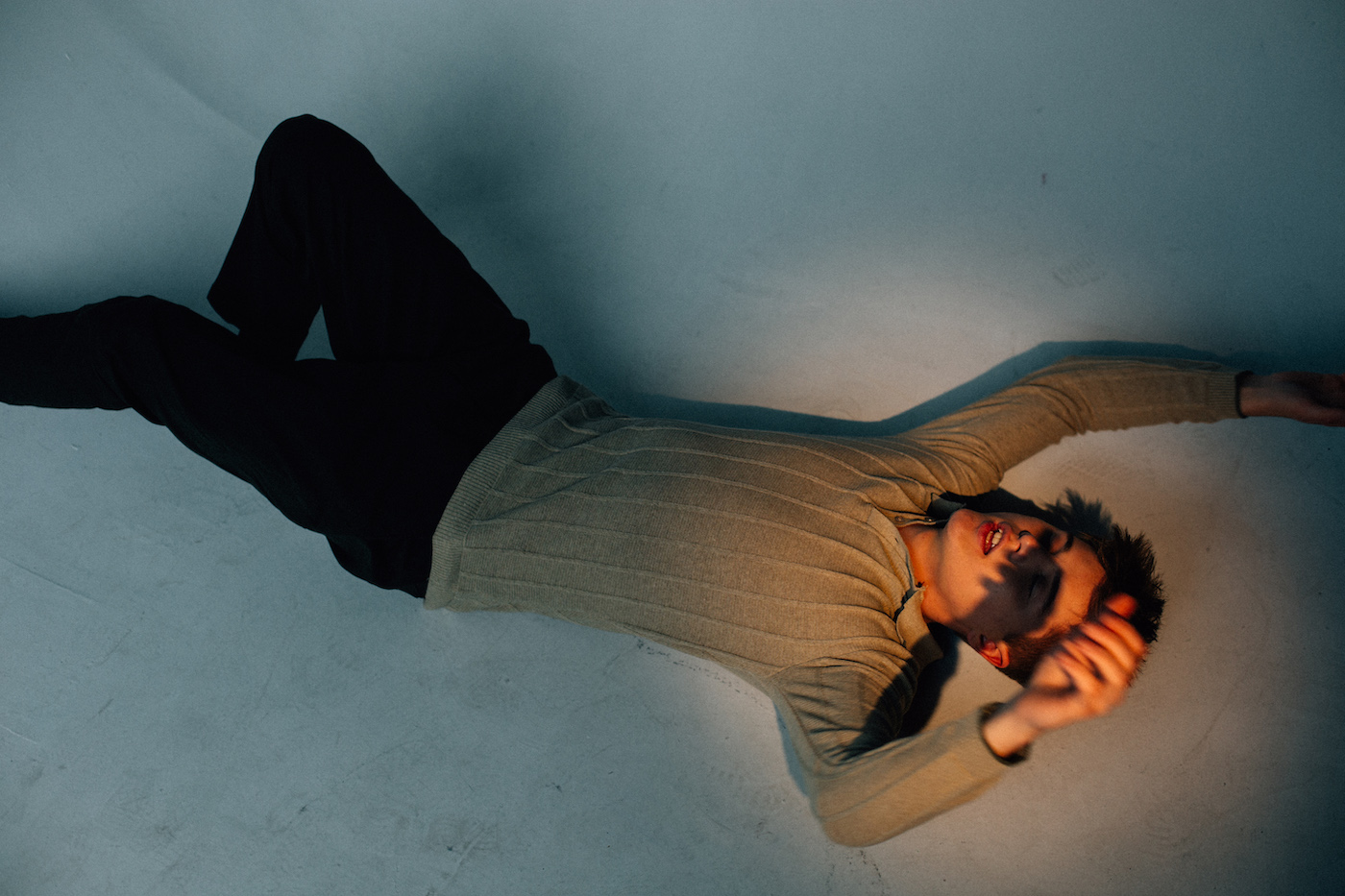 One of the ways in which you raised your profile was through a cover of a Chance the Rapper song on your Instagram. How do you utilize both social media and cover tracks to your advantage?
John-Robert: Doing covers on the Internet was like killing two birds with one stone. I was able to practice playing my music and create my own versions of songs that I love while also getting to reach out to a broader audience online. It's way better than starting from nowhere with just your originals. I used Instagram and YouTube a lot while I was starting out with my music.
You recently signed with Nice Life & Warner Records. What's life been like on that label?
John-Robert: It's been amazing. When you're an independent artist, everything is DIY, and you don't have the financial backing to make your crazy ideas a reality. When I signed with Nice Life & Warner Records, not only did I suddenly have that backing, but also a huge number of connections from all across the music industry. Now I can pick people's brains with a phone call and get some inspiration out of it.
Artists are always faced with a lot of expectations on their debut single. What did you do to confront them as you were making "Adeline?" And what's the metaphor of you standing in a vertical tank nearly full of water in the song's music video?
John-Robert: There were no real expectations in my mind as I was recording "Adeline." I didn't know if people would care for it all that much. I just wanted to go out and make my song, without being sure if others would embrace it or not.
As for the tank full of water — I was inspired a lot by the TV shows Tales from the Dark Side and Twilight Zone. It sort of serves as a metaphor for self-inflicted pain — I wrote the song about getting closure after being ghosted by somebody. When I was finalizing the track with the label, I wasn't trying to have them change my sound and style; it was more about enhancing what was already there.
How did the concept for the music video to "Pelican," your new single, come about?
John-Robert: I originally thought about having all of my friends get murdered by a pelican in the video. We eventually toned town that concept but stuck with the basic premise of having a guy walking around dressed as a pelican as I was performing the song. There are also a few close-up shots of me inside the pelican's beak, which amounts to a little metaphor of being "swallowed whole." We worked with Spencer Ford [a music video director who has also collaborated with Brockhampton] to bring this concept to life.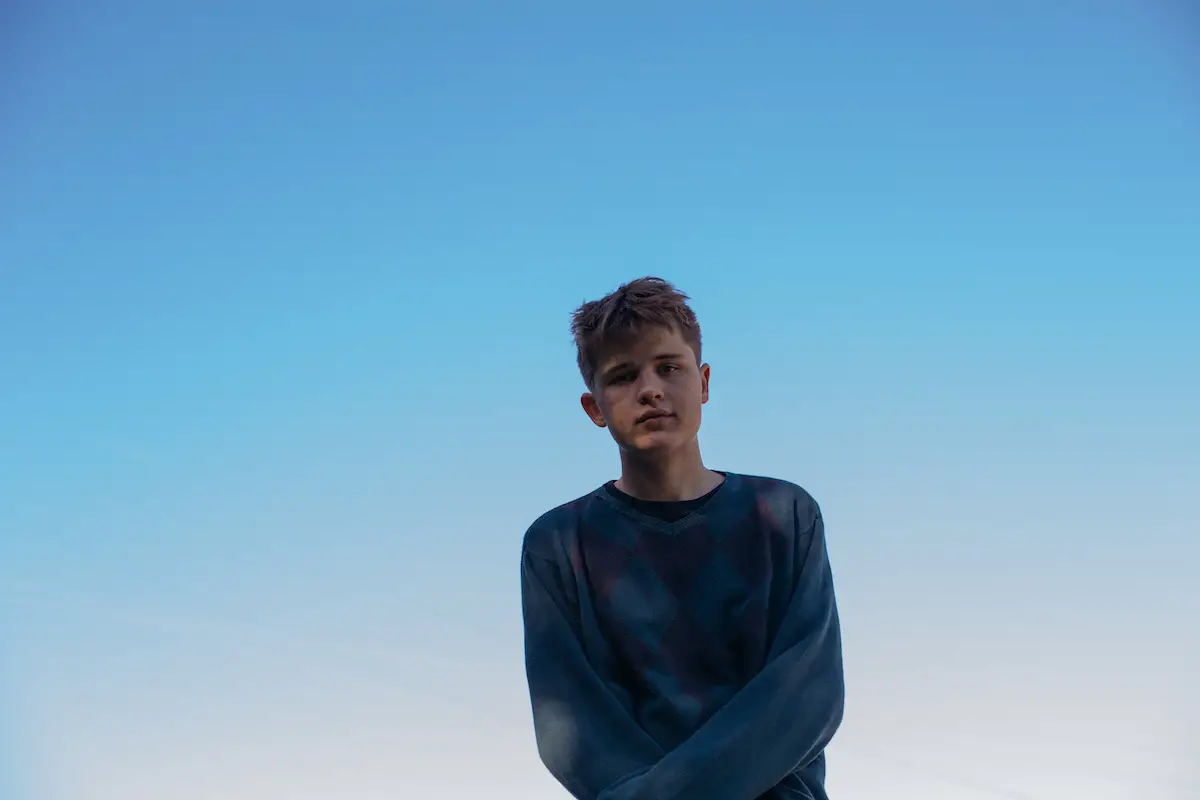 Your new EP, Bailey Barely New Me, comes out on May 22nd. What are you aiming for in this release in terms of advancing your songwriting and music-making platform?
John-Robert: It's just great to have the whole album written and laid out and I'm excited to start giving it to the fans, giving it to the people.
What do you hope for as audiences begin to consume your music?
John-Robert: I hope people will listen to this and say, "Wow, that guy deserves a sponsorship from Swedish Fish!" I'm certainly looking forward to getting a response back from others.
— —
Stream: "Pelican" – John-Robert
---
— — — —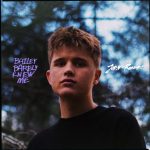 ? © Spencer Ford
:: Stream John-Robert ::
---