In her newest single "Jungle," London-based artist Millie Turner meshes a fun dance-pop beat with clever lyricism to create a cohesive track.

Stream: "Jungle" – Millie Turner
---
Following the release of her 2019 debut EP Hide and Seek, London's own Millie Turner returned last week to give audiences a sneak peek into what's to come with her upbeat single "Jungle."
Turner has a capability to transform a track with a two-minute run time into a world that grabs listeners' attention immediately. With that being said, it's no surprise that both BBC Radio 1 and NME have been just a few esteemed platforms praising Turner's ability.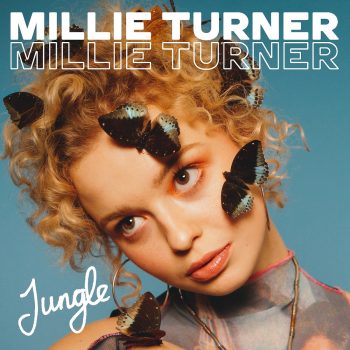 "Jungle" is no exception. In fact, it's the poster child and perfectly chosen for a single release. The transition from the chorus to the second verse is seamless and brilliantly paced, as the song's tempo doesn't drop at all. It just keeps the party going.
Caught in a jungle that has me tied
So I smile my eyes for the camera
But I frown in the rearview mirror
Swear at the driver,
he's been racing me this far
There's no point in cutting the corner
– "Jungle," Millie Turner
Within the track, Turner also presents her songwriting chops within the verses of the songs, particularly at the very beginning, where the words feel just as fast-paced as the beat backing it.
Not often is an artist able to create a musical piece that both feels familiar and nostalgic, but also unique and creative enough to raise some goosebumps. However, Turner is one of those artists, and she gives a cohesive encapsulation of all those emotions in under three minutes on "Jungle." It's definitely a song that listeners shouldn't miss out on.
— —
Stream: "Jungle" – Millie Turner
— — — —
? © Amir Hossain
:: Stream Millie Turner ::
---