Samia shares her terrifyingly relatable first single "Kill Her Freak Out," about what love can do to us – or what it can make us do.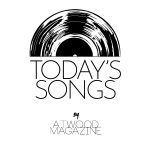 Stream: "Kill Her Freak Out" – Samia
---
Honesty isn't pretty and feelings can be ugly.
Samia's "Kill Her Freak Out" marks a triumphant return for the NYC-based artist, through a devastating track. The haunting confessional is the first release from her upcoming album, Honey (out January 27, 2023 via Grand Jury). With a stripped back melody and fever-dreamlike lyrics, Samia Finnery introduces a new age for her artistry.
They're gonna have a baby
I'm thinking about Texas
I dreamt I was pregnant
I woke up with my guard down
You were next door with Gigi
Cocktails for breakfast
Walking her groceries back to the main house
You kissed her fragile hands in the sunlight
Cried in my arms and woke up in the backyard
And when you get passive I like to imagine
you listening to worship songs on your iPod
Released September 27, 2022, "Kill Her Freak Out" appears out of thin air. The nostalgic organ briefly introduces Samia, as she takes us into a chapter of her life. She tells us sweetly of a baby and a lover's dedication to his grandma. The air becomes heavy like sweat in summer air, as the picture of home fades into something else.
Samia admits,
I've never been this bad
Can I tell you something?
I've never felt so unworthy of loving
The chords run like water under Samia's pellucid voice, like the church bells of a small town. The organ climbs up with Samia's soprano to sing,
I hope you marry the girl from your hometown
And I'll fucking kill her
And I'll fucking freak out
The fever dream continues with more ordinary stories, all to return to the extraordinary chorus.
I wrote 'Kill Her Freak Out' at my loneliest and most delusional. I'd been quieting my true feelings for fear that someone would leave.
Love is good at all things scary and sad. Whether your worst fear is going to bed alone or killing someone, it's got something in store for you.
Samia reveals, "The chorus is a reaction to constantly downplaying the emotions that felt wrong; it was cathartic to say the opposite of what I'd been saying for so long to this person I was trying to impress. I didn't want to kill anyone, obviously, I just wanted to yell. It sort of marks the end of The Baby's story."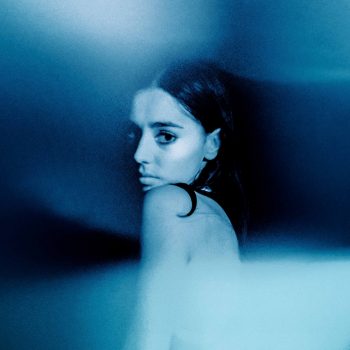 From shouting into a void to pen to paper, Samia's departure from the old and plunge into the new is captivating and compelling.
"Kill Her Freak Out" is a song for the best and worst parts of you, but make sure to bring them all.
I've got a letter still in my backpack
its from the St Paul Police Department
they wanna give me my state ID back
they gave me a number but I haven't called it
remember we searched all night when I lost it?
I thought about lying when I found my passport
cuz I would've stayed kinda drunk and afraid
in your room till I died in your room
if you asked for it
I've never been this bad
Can I tell you something?
I've never felt so unworthy of loving
I hope you marry the girl
from your hometown and I'll fucking kill her
and I'll fucking freak out
— —
Stream: "Kill Her Freak Out" – Samia
---
— — — —
? © Sophia Matinazad
:: Today's Song(s) ::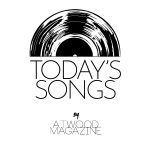 ---
:: Stream Samia ::