A mesmerizing ballad of learning to be at peace during chaos, Archy Marshall finds tranquility through faith in his recently released King Krule single "Seaforth," a peek at his upcoming fourth studio album, 'Space Heavy.'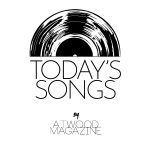 Stream: "Seaforth" – King Krule
---
If you have yet to become keen to the beautifully eerie, cathartic style that is uniquely King Krule (alias for London native Archy Marshall), might I suggest starting with "Seaforth," the lead single off of recently announced Space Heavy, the fourth studio album under Marshall's King Krule alias, due June 9th via Matador Records.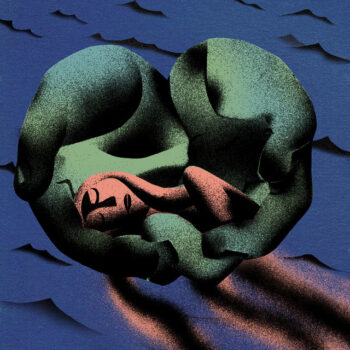 King Krule fanatics are familiar with Marshall's tendencies to produce overtly-angsty melodies accompanied by intense, painstaking vocal ballads discussing isolation and misery. Powerful psychedelic guitar riffs, strained pleas for companionship and understanding, and an ominous presence tend to define King Krule.
However, Marshall busts out of his somber shell to create an unseemingly possible atmosphere of dreamy melancholy, truly turning an artistic corner on "Seaforth."
The single represents a newfound style of articulation for King Krule; an emotionally intimate, mesmerizingly ambiguous tale of Marshall's fascination with "the space between, space haunted by dreams of love, touching a narrative of lost connection, losing people and situations to the guillotine of the universe."
"Seaforth" is also beautifully paired with a music video providing visuals of Marshall's sleeping mind, which features his two golden retrievers, a father and his puppy – youthful innocence displayed through Marshall's vividly intense dreams.
"She speaks in my dreaming
I take her waist within my hands
And when I wake she melts away into the sand
What meanin', of this feelin'?"
Why'd you return into the world of distant past?
We separate across the blades of growing grass
(Across the blades of growing grass)
Marshall opens up with his frustration in understanding his dreams and the dissatisfaction of reaching for something so good – human connection – despite that feeling floating away into an unobtainable state. Distance and separation grip Marshall, but he's holding on to a force stronger than proximity – faith.
I see you, the same eyes
Reflect the world that falls apart
There's a fire in my heart
'Cause this faith is all I have
(Baby, this faith is all I have)
The mesmerizing, musically satisfying chorus of "Seaforth" indicates a beautiful turn in Marshall's songwriting.
He's committing to the faith that he has and continues to trek forward despite the world falling apart around him. Perhaps he's realized there's more to live for outside of his own personal convictions and struggles – and the accompaniment of someone who understands this realization is worth any amount of distance or separation.
Despite the, the brick walls, the ceilin'
Up here, I'm freer than the birds
We soar above the broken Earth
"The train line in Seaforth
We sit and watch the planet dyin' up above
We sit and smile without concern
Now walk through shop centres together
Our love dissolves this universe"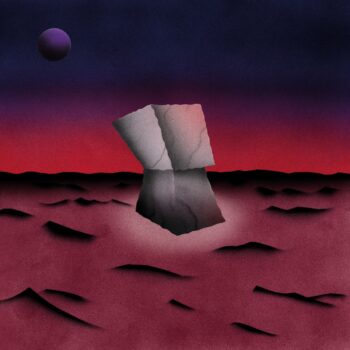 Serene, relaxing vocals accompany his realization of glimpses of sunshine peeking through the omnipresent rainclouds, colored with mysteriously dire, bluesy chord progressions that are eloquently resolved in a manner that evokes Marshall's state of contentment and satisfaction. His love transcends whatever madness is occurring around him; pain is unavoidable, but a newfound sense of contentment provides peace in unlikely times.
Baby, this faith is all I have
We share the dark days between us
They put a heavy space between us
Marshall repeats these lines softly and intently in a chilling fashion, as the ending accompaniment of seagulls chirping and waves crashing as Marshall's guitar faintly fades away further instills a calming, peacefully content approach to his current understanding of the space between. Such space to Marshall can appear dark and heavy, and certainly hasn't been easy, but faith is all he has, and for the moment, that faith is enough to keep him going.
— —
Stream: "Seaforth" – King Krule
— — — —
 © Frank Lebon
:: Today's Song(s) ::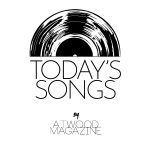 ---
:: Stream King Krule ::