Fast-rising Brisbane newcomer King Ivy dives into his captivating debut EP 'Brown,' a beautifully bruised, wonderfully woozy, and enchantingly ethereal eruption of alternative R&B.
Stream: "Complicated" – King Ivy
---
Beautifully bruised, wonderfully woozy, and enchantingly ethereal, King Ivy's debut EP is a captivating eruption of alternative R&B.
The up-and-coming Australian teenager introduces himself in a lush fever dream of stunning sound and raw lyricism on Brown, spilling his soul in six songs that dwell in the depths of identity, heartbreak, and growth. The result is as achingly intimate as it is utterly moving: A powerful best-foot-forward establishing a solid foundation, from which the artist can go just about anywhere he pleases.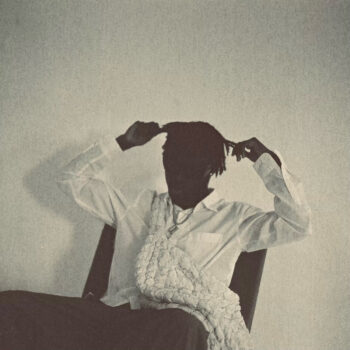 Was talking crazy just a week ago
but now I just can't leave alone
Tripping 'bout some shit you did last week
screaming through speaker phone
Was sad I had to let you go,
You fill my brain with exit notes
Can't bare to see your face
when you're around I need let you know
And I don't need you in my life
But I'm still caught up on the way she smile
And I'm still trynna make you mine
But I don't really wanna waste my time
I, I just wanna feel your vibe,
maybe waste your time
I tried to get you out mind
I wanna make you mine
You say that you fine,
that you don't need no one in your life,
no one to provide
I say that you complicated
you really just complicated
Released April 11, 2023 via Valve Sounds, King Ivy's debut EP is the highly-anticipated culmination of an exhilarating, fast (and early!) rise. Since debuting with his first song "Complicated" in October 2022, Brisbane-based King Ivy has attracted praise and acclaim throughout his native Australia and the broader global music scene, receiving recognition from MTV, SYN FM, and triple j Unearthed, whose executive producer Tommy Faith praised the artist's exciting and vibrant sound, writing, "Remind me never to pigeon hole King Ivy."
Indeed, there are no boxes for this burgeoning singular artistry. King Ivy's music may "best" fall into the alt-R&B sphere, but his art pulls freely from everywhere: Hints of indie rock influence can be heard in his guitars, just as funk can be felt in his drums and soul in his voice. For his first record, he held nothing back in delivering a snapshot of his full, unadulterated self.
"Brown was kind of an accident," King Ivy tells Atwood Magazine. "All the songs came together naturally over a three-year period, and I ended up finalizing everything when I was 18. Despite the fact that the songs were written at different times, they all share a common theme of dealing with hurt. My vision for Brown was to take the difficult experiences I had gone through and transform them into something fun and enjoyable. I really wanted to make something that would leave people on edge as well."
"I think Brown gives a slight display of my versatility and ideas. Although I haven't shown much yet, Brown is a collective of many different genres. I get excited when people don't know what type of vibe I'm going to do next because, honestly, I don't know either."
The EP's title was serendipitous, and more based on feeling than on a specific meaning. "The name Brown was the feeling that I got from the project," the artist explains. "I didn't want to think too hard on the name, and Brown was something that just clicked with me when I heard it."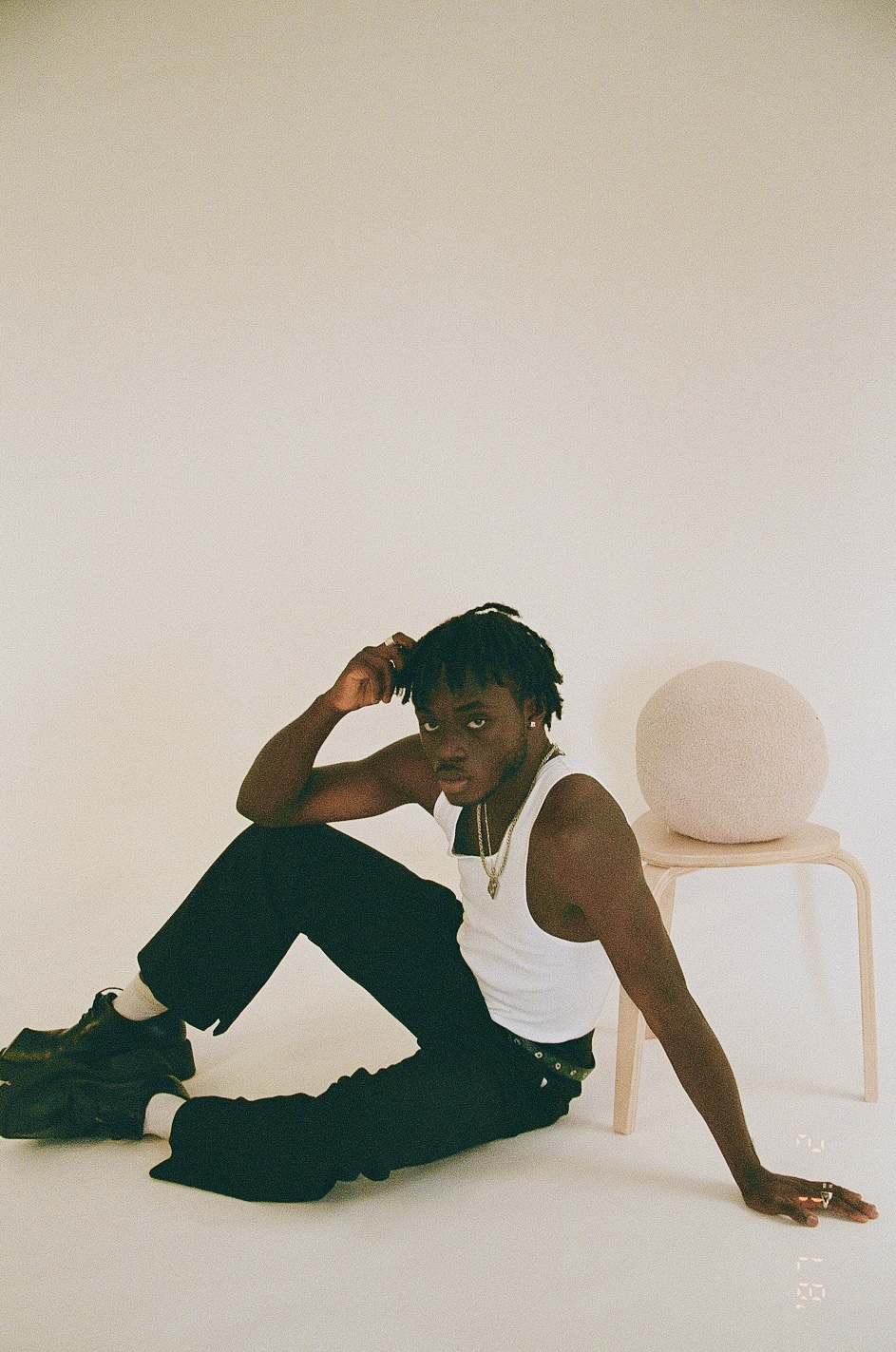 There's no telling where we can go when we trust our gut, and in following his, King Ivy wound up with a fourteen-minute outpouring of intent and emotion.
He says record opener "Red Velvet," whose aching lyrics harken back to a time of intense vulnerability and personal hardship, as his personal favorite. "It's something only me and the person I was talking to would understand, and I think that's pretty cool," he smiles.
Back ago when I wasn't happy
You came along and you made things better for me
Your choice of words was always something sweet
To be loved by you is nothing ordinary
Red velvet please pick up your phone
Red velvet please don't leave me alone
As time went on I felt unwell
A second choice in your own world
Something bout you felt so fake to me
Maybe it's the big-headed boys
in the DMs you couldn't expel
---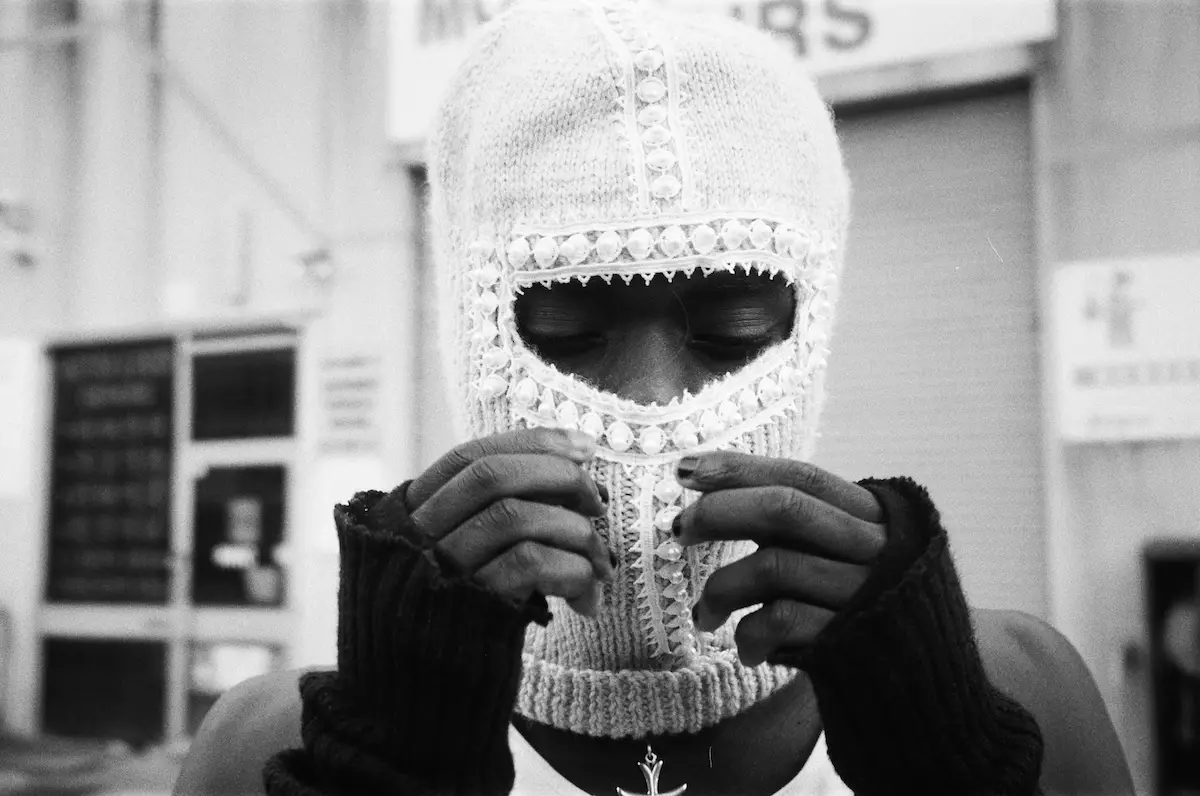 Conversely, King Ivy's favorite lyric comes from his record's effortlessly smooth and sweetly-stirring finale, "Refund": "But if time is only borrowed, then who's goanna pay me back?" It's a provocative rhetorical question, and one that captures the depths to which this artist plunges in his own introspection.
And it's in-between these two record bookends that King Ivy shines his brightest: His debut single "Complicated" remains an invigorating and intoxicating indulgence, with a strong beat creating an alluring vibe as he himself sings, "I just wanna feel your vibe, maybe waste your time." His sophomore single "Paranoid" is heavy, woozy R&B at its finest, with a thick bass line that hits hard alongside richly immersive, resounding vocals. "If you don't got my number girl don't call me up," he sings, a brooding lilt in his voice. "If you don't care how I feel then it ain't enough. You better believe that I'm still paranoid…"
Finally, "Take My Love" is King Ivy's most upbeat and impassioned song to date. A sonically and emotionally charged upheaval of romance, his record's third single is filled with visceral heartache and longing springing up from a wounded, but not weary (or complacent) core. "I poured all of my emotions into it and I think it really resonates with anyone who's ever felt taken for granted," he says of the emotive, urgent, and immediate track.
Take my love for granted
You never have been one to love
Your stupid antics
But still I just can't get enough
Why wait for you when they all wait for me
Why can't you see that you're something I need
All I did your hearts still cold
Can't be chasing hearts without my own
I'm feeling sick it's getting old
Conversations weak my inbox closed
Can't be chasing you, while you breaking rules
Won't be up all night trynna make things cool
I can't see myself when I look at you
But every single day you…
---
It needs not be said, but King Ivy has made an indisputable impression with his debut EP.
Brown is beautiful; Brown is provocative; Brown is energizing, electrifying, and eclectic. King Ivy packs a powerful punch into fourteen unforgettable minutes that come and go way too fast, but are always ready for repeat listens. Catchy and cathartic, these songs are sublime.
"With Brown, I didn't have a specific message or takeaway in mind for listeners," King Ivy shares. "Instead, my hope was that the album would resonate with those who have been through similar experiences, and find its place with the right audience. Personally, the project taught me the value of being selective with my energy and choosing the people I surround myself with carefully."
Experience the full record via our below stream, and peek inside King Ivy's Brown EP with Atwood Magazine as the artist goes track-by-track through the music and lyrics of his debut EP!
— —
Stream: 'Brown' – King Ivy
:: Inside Brown ::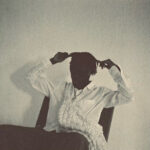 — —
Red Velvet
I wrote this song a while ago in my room. At times I thought I experienced real love. Going through heartbreak is a challenge in itself, but believing you were cherished when that's far from the case is hell. Regardless of knowing the truth, my insecurities pulled me even closer. 'Red Velvet' is me trying my best to paint this picture in a song.
Complicated
Fast love is exciting and crazy, but it never lasts. Even though I'm aware it's not gonna lead to anything real, I can't help getting caught up in it all. 'Complicated' is a song that hits close to home for me because it's all about those messy relationships that I can't seem to stay away from.
Paranoid
I wrote 'Paranoid' when I was 18 years old. At the time, I didn't really understand where the lyrics were coming from, but as I got older the song took on a whole new meaning for me. I was able to channel those emotions into something cool.
Take My Love
When I was just 17, I wrote 'Take My Love'. That was all about how I was doing the most for someone who didn't seem to appreciate me at all. The lyrics are pretty straightforward – I don't sugarcoat anything. Even though I was young, I poured all of my emotions into it and I think it really resonates with anyone who's ever felt taken for granted.
Refund
'Refund' is my latest single, co-written by Blessed, that touches on the idea of refunding the time wasted on things that never truly mattered. It's an introspective track that explores the way we tend to get caught up in people and fears that feel important at the time.
— —
— — — —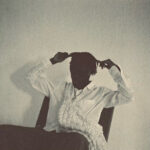 Connect to King Ivy on Instagram
 © Darryl dela Cruz
:: Stream King Ivy ::
---