Singer/songwriter Leah Capelle has been one of my favorite indie artists for quite some time now. I was honored to discover her music back in 2017, when we premiered her "cheerfully ironic and ruthlessly driving" song, "Docs." The ensuing three years have seen her blossom into a truly genre-defying artist as she incorporates rock, folk, electronic, and more elements into a singular sound that is unequivocally hers. After a string of catchy and stirring singles, the two-time Editor's Pick unveiled her stunning debut album this April. Entitled 'triptych,' Capelle's full-length offering is so much greater than the sum of its parts – a breath of self-discovery, turbulence, and cathartic release that came at a moment when our world seemed to be in complete upheaval. Recognizing the special impact of this album, I reached out to Capelle and asked if she would dive into her own music, as well as her influences.
The below editorial, written by Leah Capelle, explores five studio albums that inspired her during the making of her own debut LP. It's a resounding reminder that every album "pays it forward," so-to-speak – you never know who will be influenced by your music, or how it might stand the test of time – and that records themselves have a weight and impact that goes well beyond that of an individual song.
One listen through triptych's emotive pastures and expansive tapestry was all I needed to feel moved by Leah Capelle's art. Her debut is intimate and nuanced, full of subtle references and earworm melodies that get stuck in my head, on repeat. What's more, her words hit hard for all those undergoing their own transformation, who are presently discovering themselves or in the midst of becoming someone new.
I encourage you to sit with 'triptych' for the full 43 minutes; soak in its songs, and let its weight wash over you. Best experienced as one cinematic movement, this album will at worst entrance and delight, and at best leave you feeling a little more in control and connected – to yourself, and to your surroundings. It's a reminder, as Capelle expands on below, that music albums are a truly powerful and important form of art.
– Mitch Mosk, Editor-in-Chief
— —
Stream: 'triptych' – Leah Capelle
---
Be willing to share an hour of your time for the sake of better understanding another human being, because music and stories are what bring us all together.
My parents gave me a phonograph when I was 14, which they paired with careful selections from their treasured vinyl collection. At my mother's suggestion, I gently pulled out CSNY's So Far (which I later learned is a greatest hits record – no wonder it's flawless), wrapped myself in a blanket, sunk low into my beanbag, and got lost in the experience of listening to a full length album for the first time. I began hungrily consuming albums after that: Counting Crows' August and Everything After, Matchbox Twenty's Yourself or Someone Like You, Sara Bareilles' Kaleidoscope Heart, Bon Iver's For Emma, Forever Ago, Say Anything's Is a Real Boy… As a kid, I knew I wanted to be a musician. I dreamt of becoming an artist who could make music that would stand the test of time, like the musicians I revered so deeply. So I obsessively studied the records I loved, until I finally made one of my own.
They say that "albums are dead." It's is all over industry blogs, in books, spoken during music business courses, and even uttered colloquially within the music community. Yes, singles sell. Yes, they're easier to market than a full length record. In terms of triptych, I hesitated for a moment when planning my release strategy, fearing I was naive to believe anyone would be willing to share their hearts and minds with me for 45 minutes. I am now, three months post-release, extremely relieved that I was wrong.
There are five albums that inspired me during production for triptych. A few had been my favorite albums for years before we started production; some came out while we were in the studio and made a lasting impact on me. Each album has a specific energy, artistic posture, and sonic landscape that informed the decisions my producer Jay Marcovitz and I made during the most beautiful and fulfilling experience of my life.
triptych's inspirations
Bon Iver – 22, A Million (2016)
This album, which I anxiously awaited for five years after the Bon Iver self-titled album, is  intricately laced with tape machine distortion, tasteful auto-tune, chaotic horns, and esoteric drum arrangements. Justin Vernon is well known for his silky falsetto and going against the grain, but this album was a big departure for the band. It pushed the boundary between folk and alternative – using both wildly distorted synth bass and spacey banjo interchangeably. I was so inspired that I actually have a tattoo of one of the runes from the artwork. Artistically, with "triptych," I tried to find the balance between my singer/songwriter roots and pushing the eccentricity of the arrangements, running tracks through tape machines, recording samples into my phone, and distorting them in the box. The production for "if only you" and "summer" were particularly inspired by this album.
Stream: '22, A Million' – Bon Iver
Stream: "If Only You" – Leah Capelle
Stream: "Summer" – Leah Capelle




Noah Gundersen – White Noise (2017)
I've been held hostage by Noah Gundersen's lyrics since 2013. This album, which is another that I've paid homage to on my arm in ink, was also a departure from his previous works – it's a much more assertive blend of trippy drums, wailing guitar stacks, and acid dream sequences with the essence of folk sprinkled throughout. Noah has the grounded, self-awareness to be a rockstar, pop artist, and folk singer without any of those personalities feeling forced or fake, which is something I identify with. On "triptych," for example – I oscillate between synth-heavy pop, guitar-heavy rock, and intimate folk equally throughout the record, and each of those personas feel authentic to who I am as an artist. I listened to "The Sound," "Heavy Metals," and "Send the Rain (To Everyone) on repeat when writing the first few songs for "triptych." In studio, I analyzed the guitar tones, drum samples, and synth parts to distill the feeling into something I could make my own. "alder lake" and "did we have a good day, baby?" draw from the production on White Noise.
Stream: 'WHITE NOISE' – Noah Gundersen
Stream: "Alder Lake" – Leah Capelle
Stream: "Did We Have a Good Day, Baby?" – Leah Capelle




The 1975 – A Brief Inquiry into Online Relationships (2018)
The 1975, in my opinion, are one of the best rock bands of our generation. Which, also in my opinion, is pretty cool – because they're a pop band. This whole album is a masterfully executed pop/rock record with undeniable bangers in contrast to delicate moments of introspection. They redefined what it means to be a rock band in the modern music industry, with a gritty, political punk lining each bop, like a razor edge to sunset sky. When "Online Relationships" came out in 2018, I listened to "TOOTIMETOOTIMETOOTIME," "I Like America and America Likes Me," "It's Not Living (If It's Not With You)," and "Love It If We Made It" incessantly. When making my record, Jay we referenced the hi-hat samples, snare sounds, plucky guitar hooks, and the aesthetic use of auto-tune. "i keep her" and "on accident" are two songs that pull from this album.
Stream: 'A Brief Inquiry…' – The 1975
Stream: "I Keep Her" – Leah Capelle
Stream: "On Accident" – Leah Capelle
The Japanese House – Good at Falling (2019)
The first time I heard this album, I was studying for my midterms holed up alone in my bedroom while my roommates were hanging out in the living room. My friend, drummer, and confidant Hayley Brownell (who co-wrote and co-produced "know me better") pulled me out of my misery with: "stop what you're doing, you have to listen to this" as she slid around on the hardwood floor. "triptych" was already in production, and I had a pretty clear vision for how I wanted it to sound, but "Maybe You're the Reason," "We Talk All the Time," and "Follow My Girl" informed my synth-pop tracks. The drum are insanely intricate with an almost tribal edge, and Amber's guitar parts flutter and dance above her vocoder-infused toplines. "triptych" and "four am" in particular were inspired by this record.
Stream: 'Good At Falling' – The Japanese House
Stream: "Triptych" – Leah Capelle
Stream: "Four AM" – Leah Capelle
MUNA – Saves the World (2019)
MUNA are the queens of emo-queer-pop. Their debut album About U is perfection, and Saves the World is just as powerful. This whole record is about self-work, sitting with your weaknesses, and evaluating your bad habits – the same core themes of my album. "I don't know if I like songs, I think maybe I was wrong to think I could make it hurt less with a chorus sing-a-long…" [from Never.] "Navy Blue," "Stayaway," "Never," and "Taken" immediately became the soundtrack to my sing-loud-in-the-car sessions as I continued healing from the painful situations that gave birth to "triptych." Though my album was mostly done by the time "Saves the World" came out, Jay and I analyzed the way MUNA's synth-heavy tracks interacted with their melodic guitar parts during our mixing stage. I love the processing on Katie's voice, and carefully considered the flow of the record when designing my track order.
Stream: 'Saves the World' – MUNA
Stream: "Know Me Better" – Leah Capelle
Stream: "I Quit" – Leah Capelle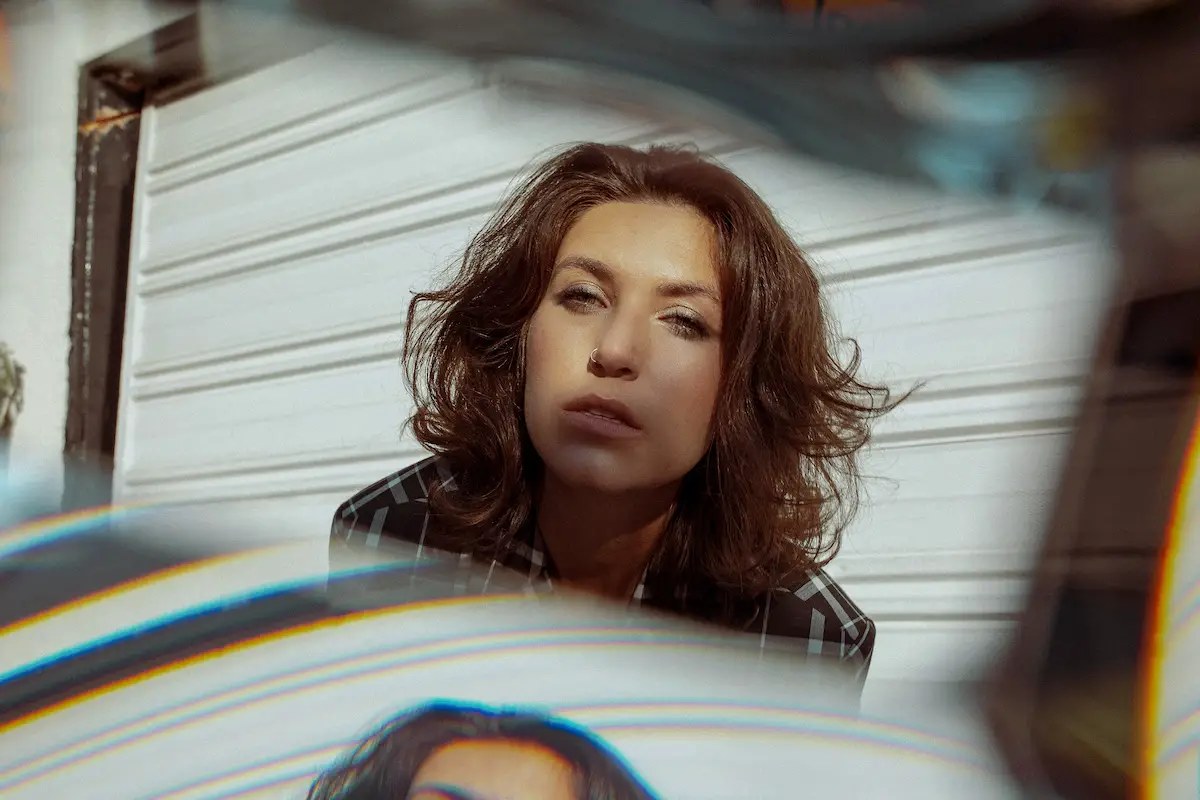 Albums are not dead – they're the backbone of our industry. They allow artists to not only show our commercially palatable selves, but our truest selves, and a window into that truth is a precious gift – one not to be done away with for the sake of trendy mass production and playlist popularity. To dismiss the creation of albums is to dismiss the creation of art, so I encourage you to put on your headphones at some point today and find a record by an artist you love. Don't be afraid to learn from the musicians you look up to. Be hungry. Be open. Be willing to share an hour of your time for the sake of better understanding another human being, because music and stories are what bring us all together.
— —
— — — —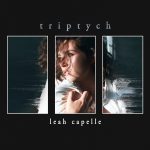 ? © Mackenzie Breeden
triptych
an album by Leah Capelle
---