The 1975 dive headlong into the self-inflicted laceration of unrequited love in "Me & You Together Song," the stormy power ballad off the band's upcoming fourth album, 'Notes on a Conditional Form'.
Stream: "Me & You Together Song" – The 1975
---
The 1975 have always been a fun band to listen to at their core.
Their debut, a trifling, playful album forecast stadium sized crowds and a rabid following for the four-piece. Then I like it when you sleep experimented with electronic ambient while still finding time to dance out their sorrows with bouncy, punching hits in between. Still too, their third effort found themselves producing the best music of their career while again retaining the right to celebrate with ostentatious R&B musicality.
I've been in love with her for ages
And I can't seem to get it right
I fell in love with her in stages
My whole life
Not that Matty Healy, Adam Hann, Ross MacDonald and George Daniel can't write or perform on serious topics.
The British four-piece explore topics of personality disorder, queer sexuality, drug addiction, technology saturation and global politics from a notoriously narrow point of view: The egoist. Lyrically, the narrator always seems a purveyor of pleasure, jealousy, perversion, cruelty, indifference — social queries passed through conceited lens — and makes for a collage of woke calico lyrics filtered through speckled rock influences.
This renders their albums as infamously up-and-down affairs made for these infamously up-and-down millennial days, at once blissfully selfish and painfully self-aware, spouting cupidity and reciting truths with each turn.
Matty Healy's narrations equally likely to declare, "It's not about reciprocation, it's just all about me: A sycophantic, prophetic, Socratic junkie wannabe," on I like when you sleep, and then advising, "Irony is okay, I suppose, culture is to blame, you try and mask your pain in the most postmodern way, you lack substance when you say something like, 'Oh, what a shame'," for A Brief Inquiry into Online Relationships.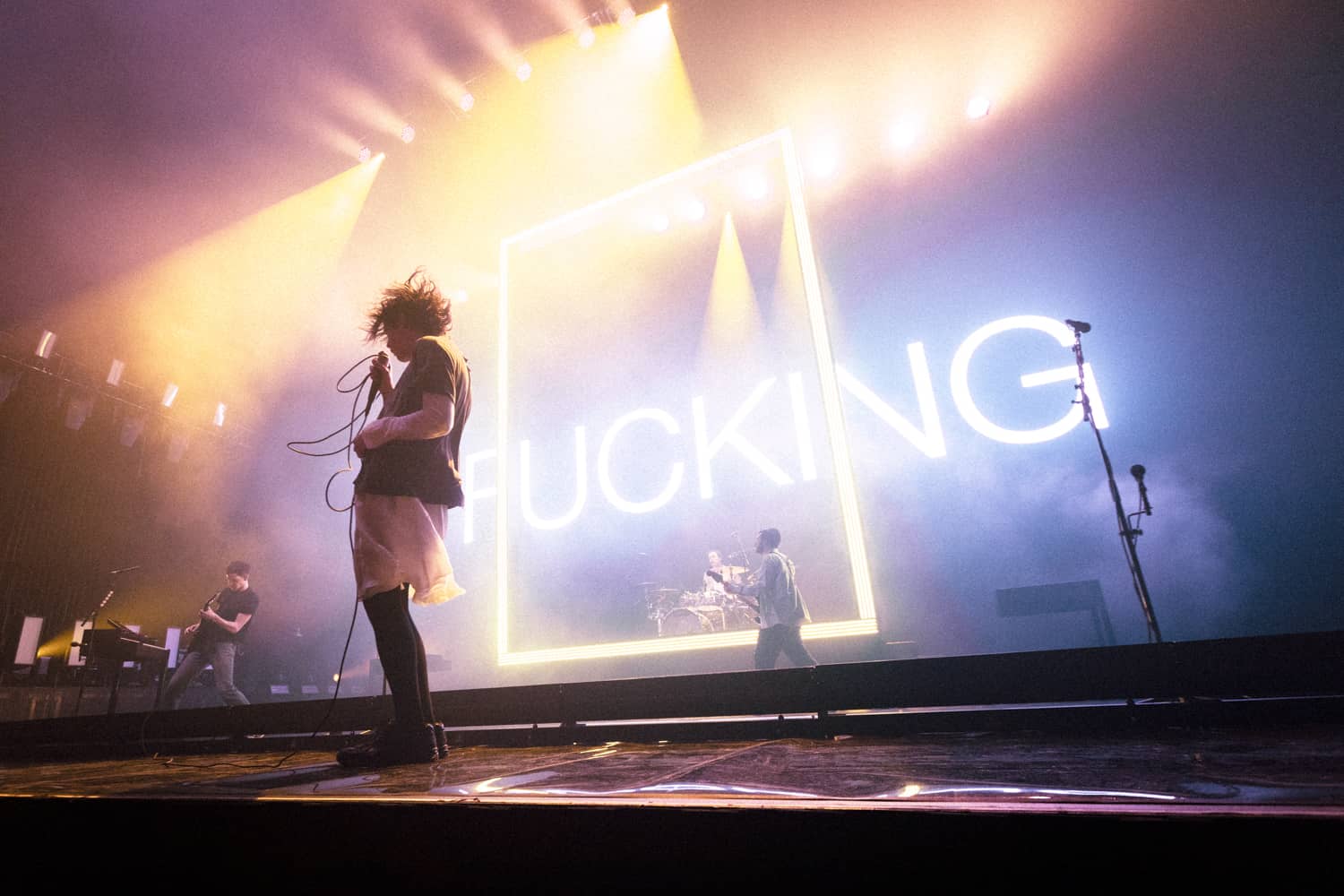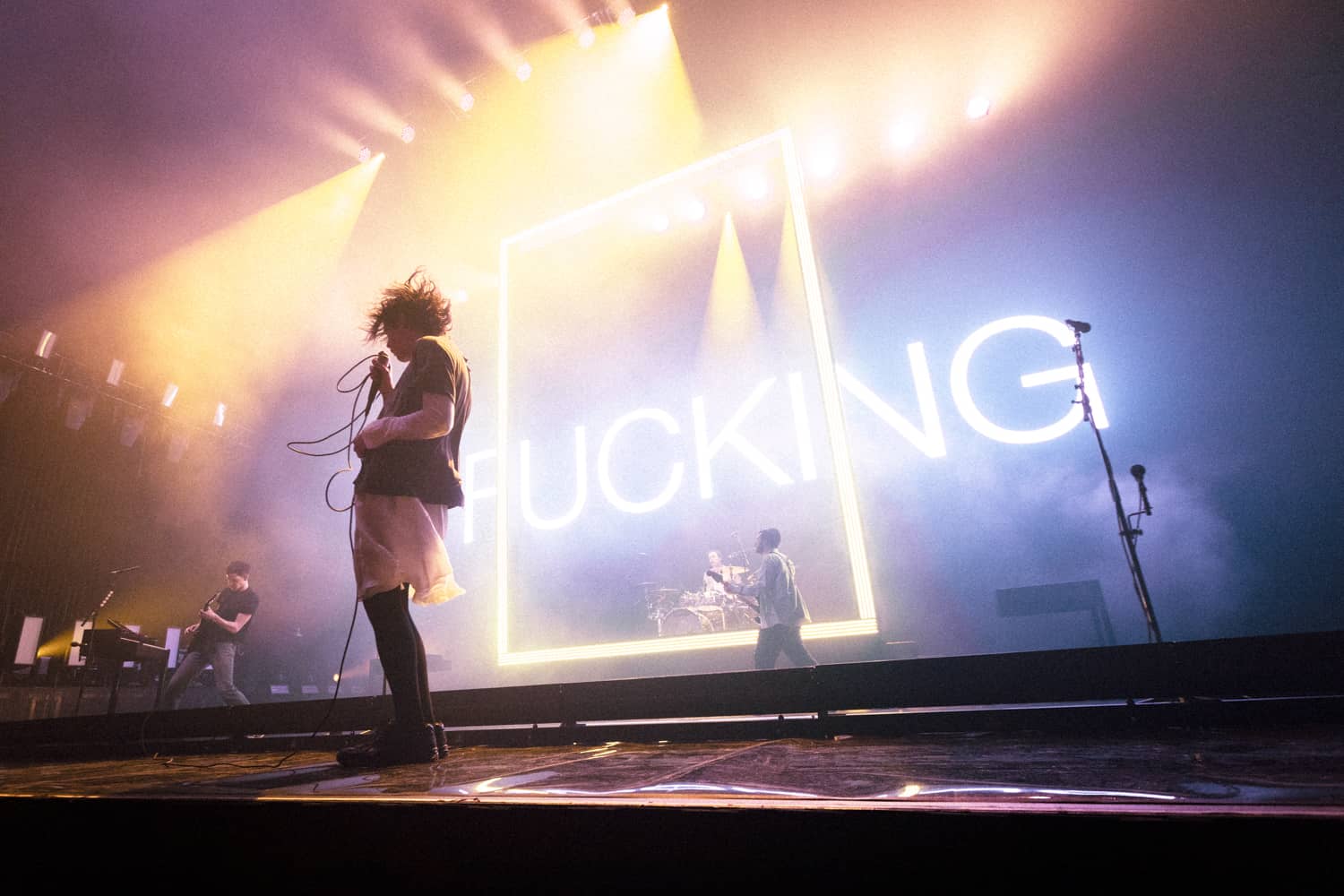 For the latest single from the anticipated Notes on a Conditional Form, however, The 1975 decided to reduce their scope and explore one of the more painful interpersonal dilemmas: Loving a friend too much. Diving headlong into the self-inflicted laceration of unrequited love, obsessive love, love on pedestal perpetrated on an erstwhile rock-solid relationship. That is the simple and terrible conundrum of "Me & You Together Song," he is interested, she is not, and still he can not stop. He cannot stop falling into this domestic dream about the other.
But the composition wouldn't tell you this.
I had a dream where we had kids
You would cook, I'd do the nappies (Nappies)
We went to Winter Wonderland
And it was shit but we were happy (Happy)
– "Me & You Together Song," The 1975
It would have you think that crushing and loving are synonymous rather than sequential sentiments. In equal parts the guitar storms on the left, the keyboards clang on the right, the bass rumbles under middle and the drums thunder over top. Healy's voice taps into his paradisiacal register, soft, sensitive yet loud, a coo for comfort betwixt the up-and-at-em musicality. There's a certain innocence tied together with the trembling, trebling, trifling guitar and Healy's equally fragile vocal performance, both are tapping into a subset of popular nineties music that I refer to as supermarket rock; on first listen, my ears synchronized "Me & You Together Song" with Tal Bachman's "She's So High," Hanson's "MMMbop," Spin Doctors' "Two Princes," and the New Radicals' "You Get What You Give" punctuated by peculiar lyrical choices, I mean, who would have ever thought nappies would make for a good refrain? Apparently the same band who talks about fucking Barack Obama.
Normally this might be a facetious conceit, but for The 1975 it's on brand, especially when considering their development from provocative indie rock fare to more nuanced, exploratory forms of music. What's more exploratory to a lead singer practiced in debauchery than belting it on a perversion for domestic life? In this way "Me & You Together Song" positions itself to fulfill a role similar to "It's Not Living (If It's Not With You)" for A Brief Inquiry into Online Relationships, and by extension "This Must Be My Dream" from I like it when you sleep: A power ballad to an image otherwise unattainable. Compare with the Bon Iver inspired folktronic loops, Radiohead wryness, and the neo-soul Toronto sound that permeated A Brief Inquiry Into Online Relationships, The 1975 are still negotiating between their serious topics and their innocent impulses, and are taking another album to undertake such.
And while time will tell if they can succeed with Notes on a Conditional Form as they did with A Brief Inquiry, the "Me & You Together Song" has continued the momentum released with every new single for The 1975's next project by combining their indelible skill for perky songwriting with a host of lines as heartwarming as they are heart-wrenching.
And there's been no way for me to say
That I felt a certain way in stages, oh
I think the story needs more pages, yes
I've been in love with her for ages
Stream: "Me & You Together Song" – The 1975
— — — —
? © Dirty Hit
:: The 1975 ::
---